Haunted dolls? It's child's play, according to guest writer KATE CHERRELL, as she picks some of the UK's most possessed dolls!
Haunted dolls are the subject of books, films, nightmares and eBay searches the world over. But why do haunted playthings capture our imaginations so fervently?
Dolls, with their fixed expressions, operate much like masks.
Dolls are a face without humanity or intent; they are ambiguous and impossible to 'read.' Similarly, they are an enduring symbol of childhood, but also of potential evil and irrational actions, free from adult reason.
While dolls may take on the created personality of the child when in play, they are ultimately empty vessels and catalysts waiting to be filled. Dr Margee Kerr, in discussing the change from dolls as childhood comfort to objects of fear, described this metamorphosis as the 'ultimate betrayal of innocence.
We all know the tales of Annabelle and Robert the Doll, but what of our home-grown demons? Without further ado, here's a short list of haunted dolls within the UK that might have passed you by…and a little about the havoc they supposedly wreak.
1.) Grace, the most haunted doll in the UK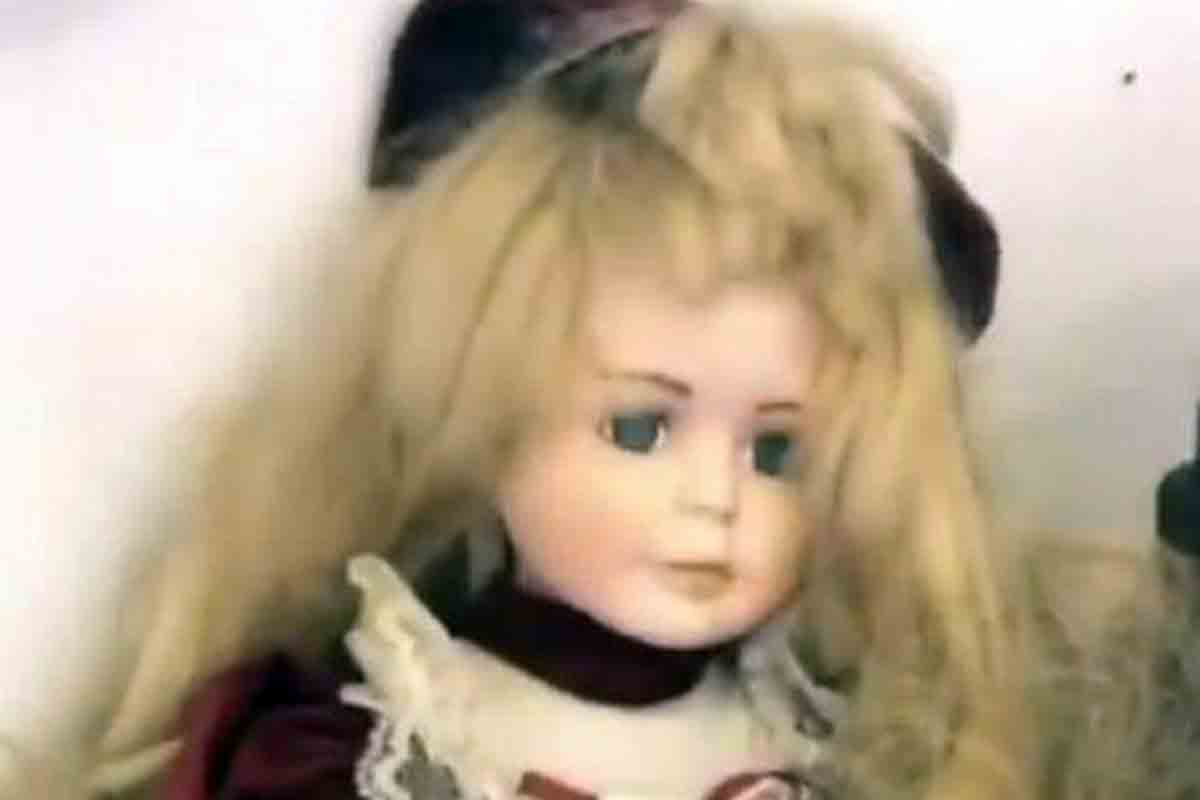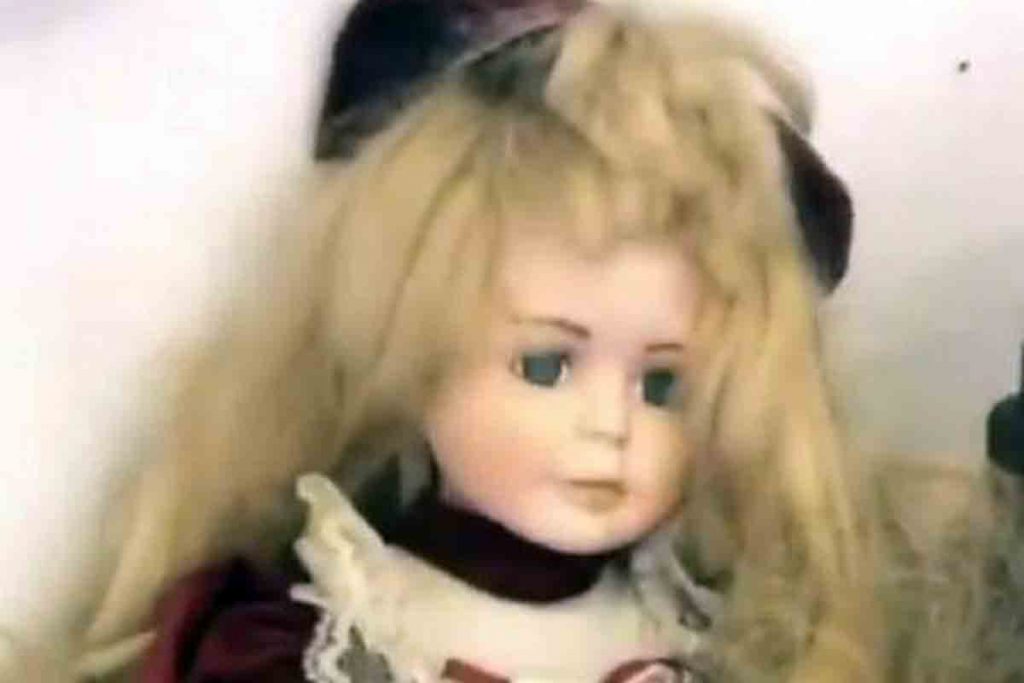 Grace hit headlines in 2018 after she was caught telling a paranormal investigator that she wanted to burn his eyes out.
Grace is a standard porcelain collector's doll with blonde curls and a red velvet dress.
She is no more sinister than all porcelain dolls are; a little tacky, but generally unobtrusive.
This doll, however, will not sit soundly on your grandmother's shelf. Grace supposedly talks and moves on her own.
When featured in an investigation with Pick TV's 'Paranormal: Captured' team, Grace's true colours were shown; using an 's box', the team picked up a voice saying 'burn.' After the voice was asked 'what do you want to burn?', to which the voice replied 'your eyes'.
Supposedly knocks and the same voice follow the doll wherever it is taken.
Its owners attribute this to an 'entity' following the doll, potentially that of a 17th century witch.
While Grace now sits buried in a glass box, away from her Welsh home in Ruthin, there have been reports of knocks and female screaming following her along her travels.
2.) Mr Fritz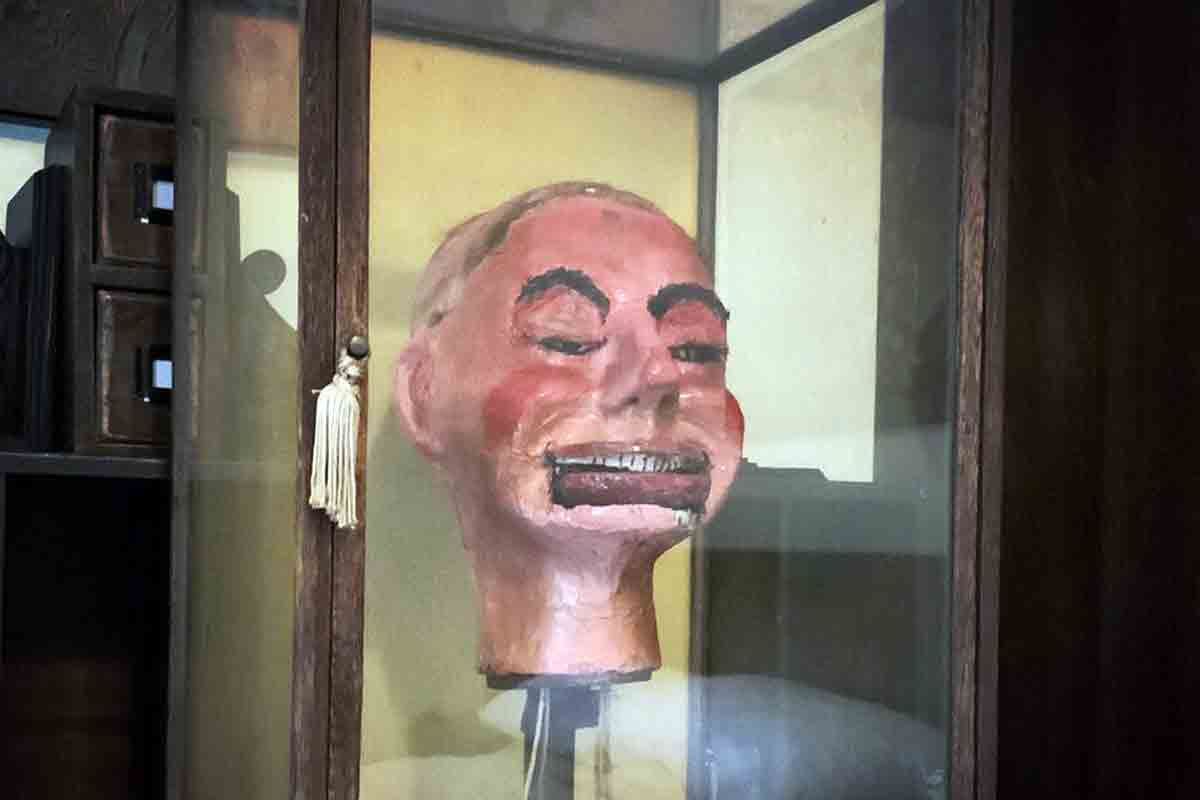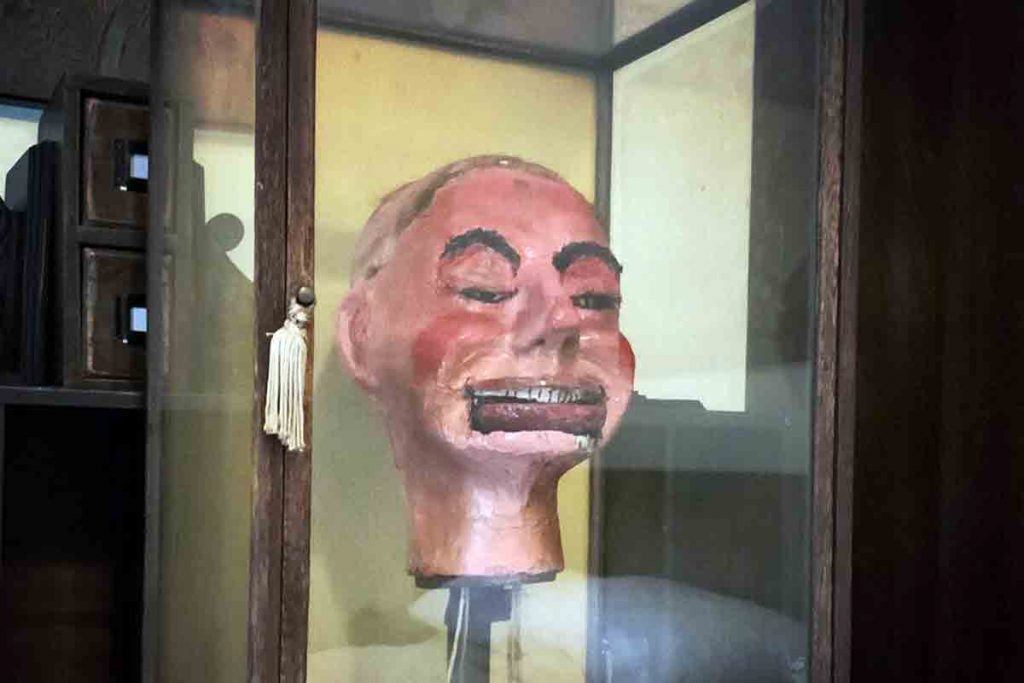 Mr Fritz is not a doll per se, more a portion of one.
Mr Fritz is a ventriloquist dummy head whose life began in German prisoner of war camp, Stalag II-B.
After noticing Fritz's cabinet door was frequently opening on its own, his new owner, Michael Diamond, set up a go-pro to record Fritz' nocturnal movements.
While this was initially for a 'bit of fun', after checking the footage, Diamond was disturbed by the footage that awaited him.
In the footage, the dummy's eyes open, its lips part as if poised to speak and the door swings on its hinges.
Today, the dummy supposedly sits in its box, chained and covered in a blanket, but only time will tell if Mr Fritz takes his talents on the road.
3.) Christine the Bride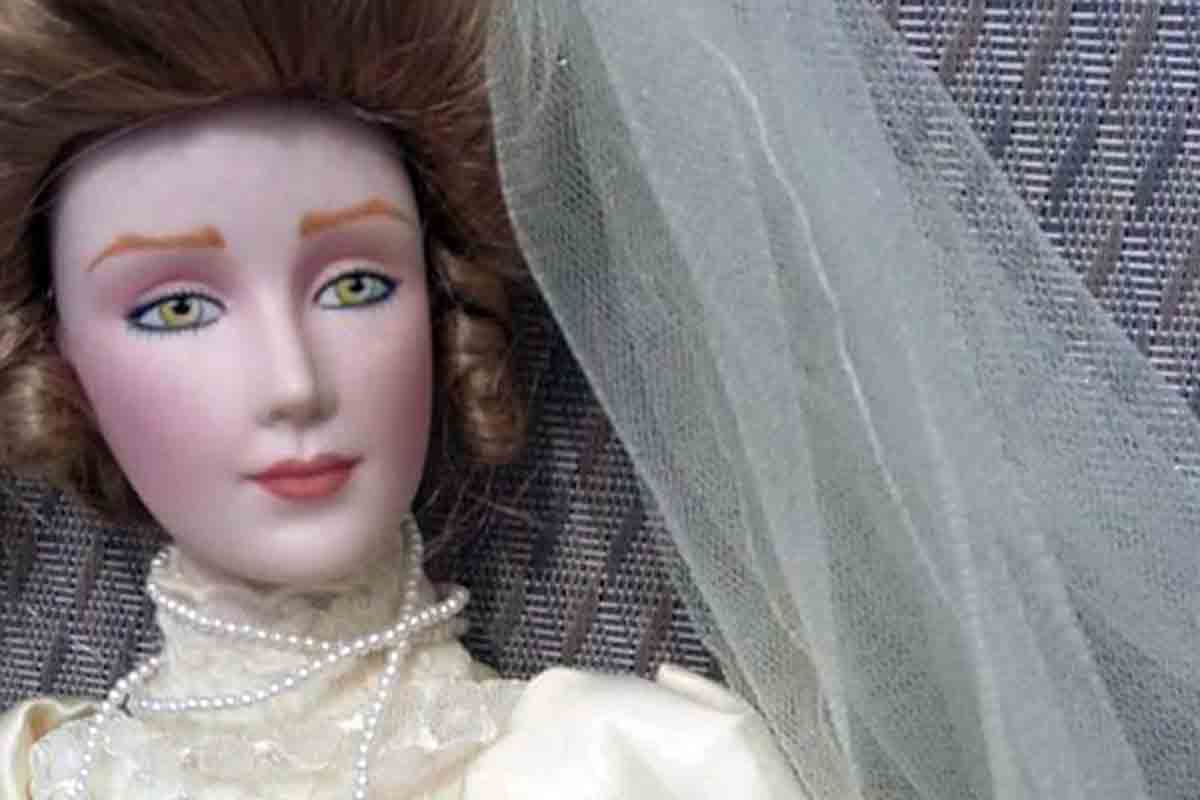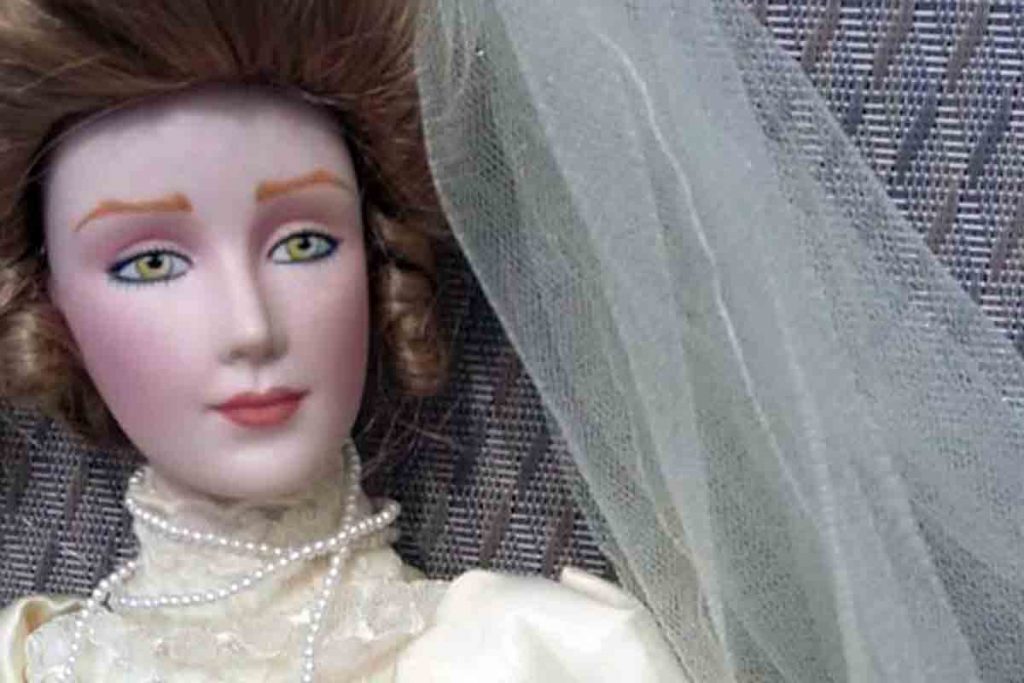 Christine is another relatively 'new' haunted doll, having two recorded owners within the last five years alone.
Christine reached peak notoriety in 2017 after attacking her owner's husband in the night, leaving him covered in scratches.
The doll would also remove her necklace and set off fire alarms in the family home.
Originally, the doll was bought in a set of three from a charity shop for a mere £5.
The doll is by Franklin Mint, and a relatively modern creation, being released in 1987.
However, the doll was not to stay. In a matter of weeks, the dolls owner, Debbie Merrick, listed it for sale. Soon enough, Debbie was not short of offers.
After selling the doll online for a substantial sum (thanks to a bidding war between paranormal investigators), the doll found its way into the hands of Lee Steer and his father Paul.
Before long, Paul would awake with numerous scratches upon his body, with more appearing when his son attempted communication with the doll.
Flickering lights, knocks and disturbed furniture continue to occur whenever the doll is mentioned, but Lee seems in no rush to re-sell his beloved bride.
4.) Sweary Scarlet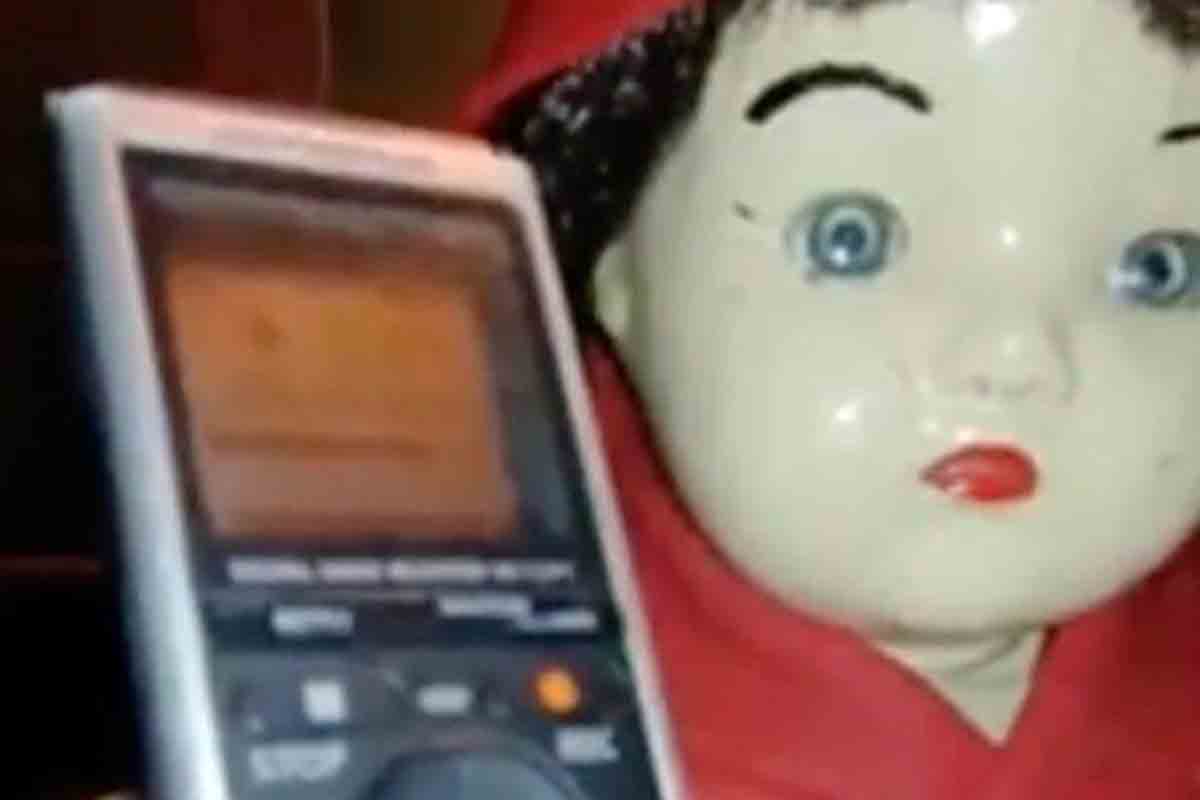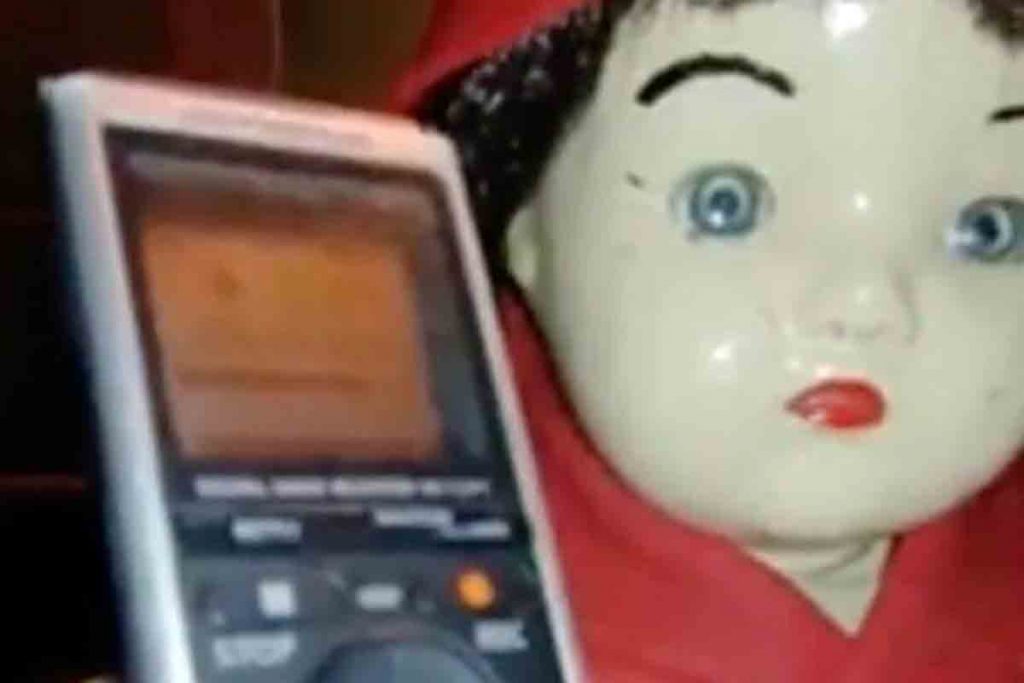 While Scarlet may not appear to be the oldest, the 'creepiest', the most striking or unusual doll, she does hold the title of the most foul-mouthed.
Scarlet is another doll who was passed on to paranormal investigators after her original owner reported unpleasant side effects from her presence (namely, poor health.)
In later investigations, Scarlet was monitored using an EVP monitor, whereby the darling little doll responded to her new owners.
Scarlet's vocabulary has encompassed everything from 'You're f-cked' to 'F this,' 'F you,' 'You F-ing idiot' and so on and so forth.
Scarlet's vocabulary may not appear to be rich, but she certainly is consistent!
5.) Angela the Miser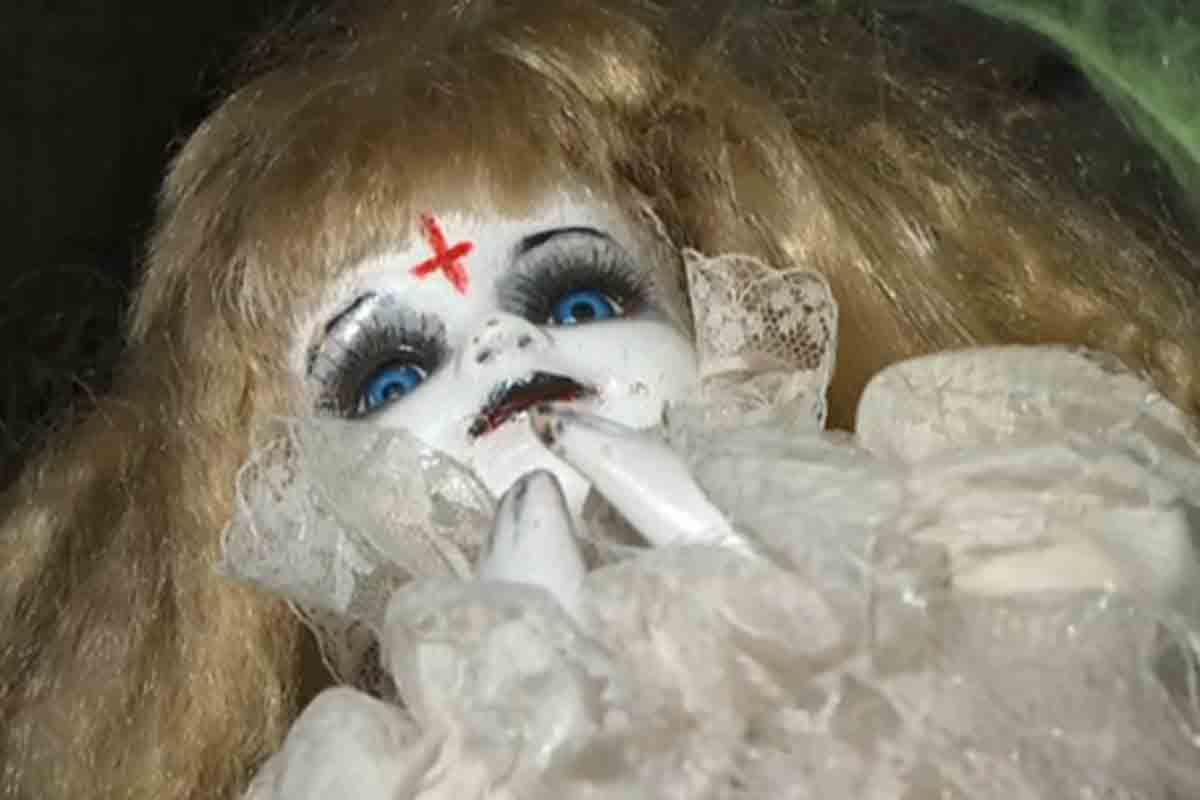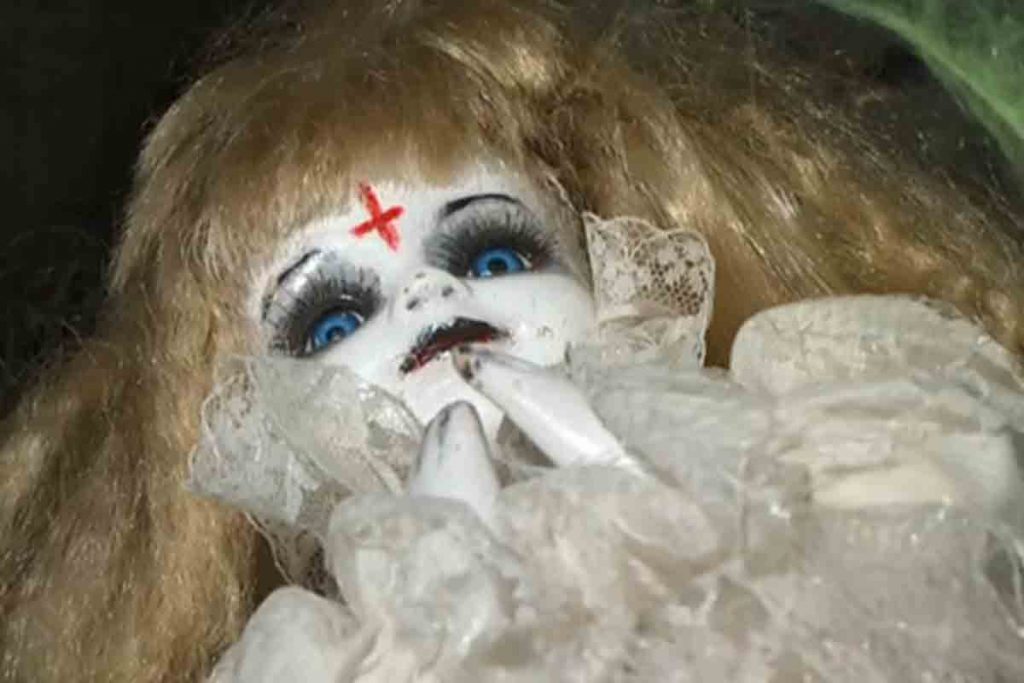 Angela is not so much renowned for her destructive or evil qualities, rather her questionable financial advice.
Angela did not suggest bogus investments per se but did command that her new owner withhold payment from her previous one.
The doll was supposedly gifted to her first owner from a 'high priestess of a coven'.
However, the nature of the doll's powers is really rather unclear. But that's not this doll's greatest quality.
After selling Angela online for £800, his new owner paid an initial installment of £200, but after chatting with Angela, the doll made it clear that £200 was more than enough.
Subsequently, payment was withheld, and Angela's two owners ended up batting it out on TVs Judge Rinder.
As opinionated as Angela may have been, Rinder was not so forgiving and the bill was eventually paid in full.
Bonus 6.) Every eBay search EVER.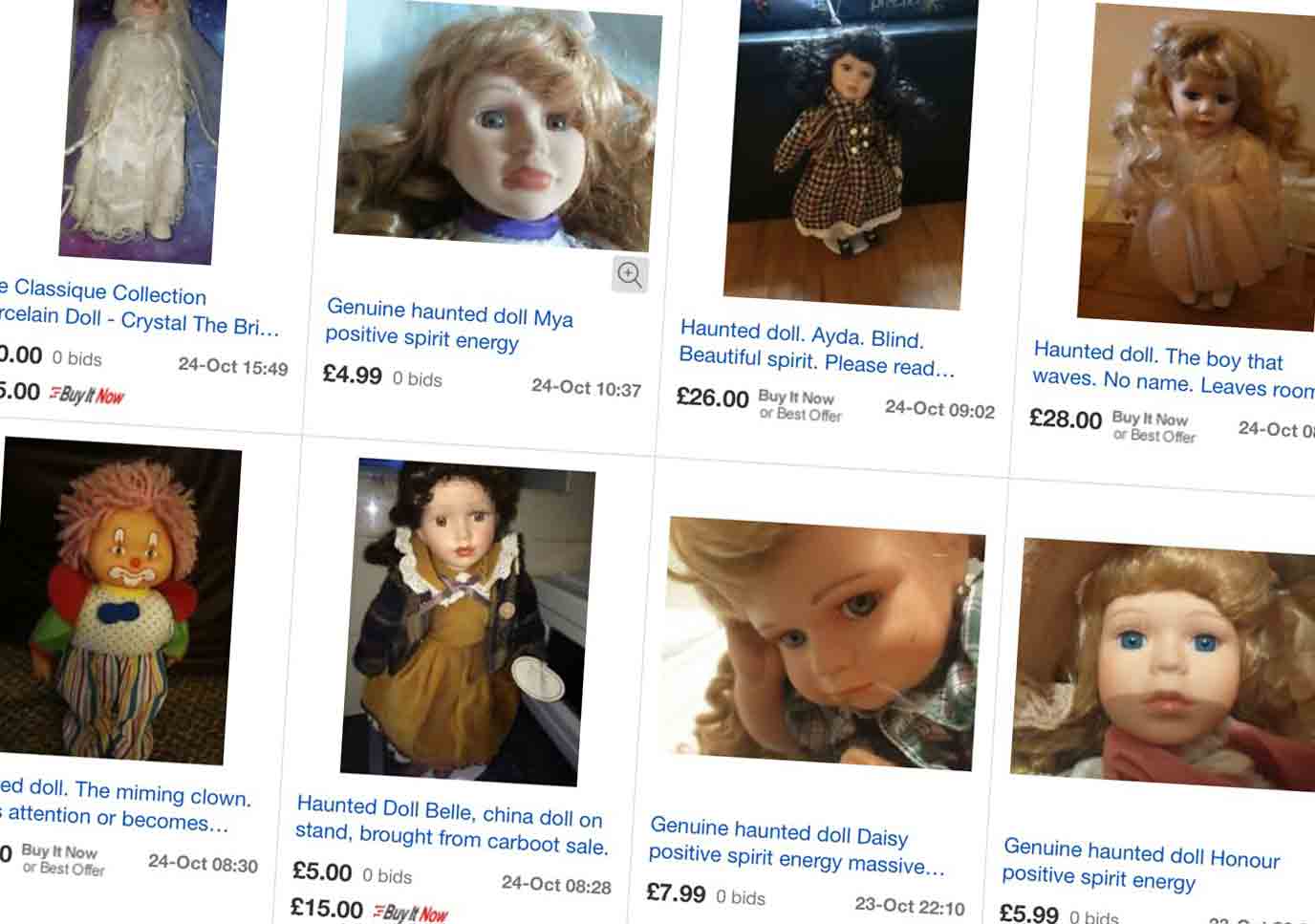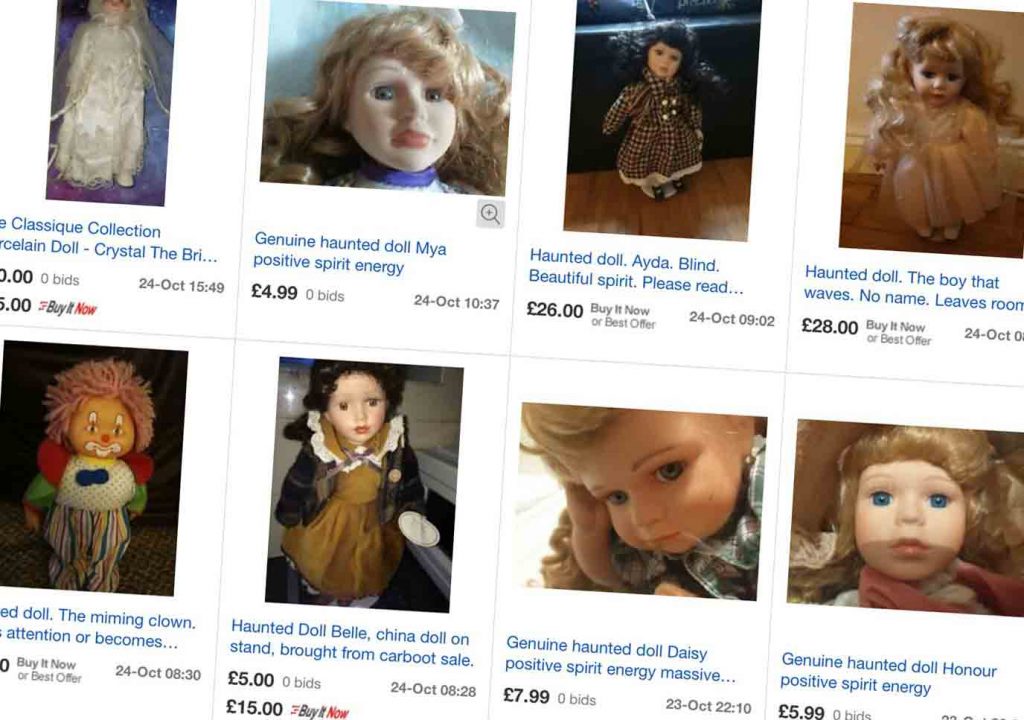 A quick eBay search will bring up supposed haunted dolls from around the world.
From the price of a coffee through to the price of a house, there's a haunted toy to fit all budgets.
And with Halloween just around the corner, why not treat yourself?
KATE CHERRELL is a PhD candidate at the University of Lincoln specialising in Gothic Literature and Victorian Mediumship. From this, her research has expanded through to 19th death care, celebration and mourning practice. She is also a collector of Victorian death and memorial artefacts and talks widely on these subjects. She holds a keen interest in cemeteries, memorials and supernatural folklore which she explores within her blog www.burialsandbeyond.com. You can also follow her Facebook page.