Reading Time:
3
minutes
Guest writer MARY ELIZABETH BRAZIL reveals how a holiday haunting in Padstow, Cornwall, has never left her memory…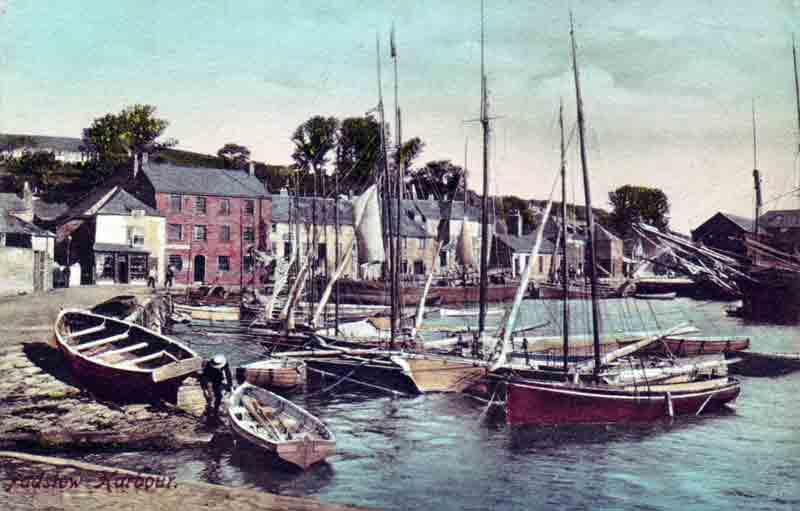 My friend and I decided to do a mini-tour of Cornwall. Her mother was contemplating moving to that part of the country, and so we thought that we would do a recky for her.
There were about seven destinations that we were interested in visiting, starting with St Ives. We had booked accommodation in advance for St Ives but had decided to sort out the rest of our lodging on arrival at each destination.
Each place that we visited left us with enduring memories, for Cornwall is an unforgettable part of the UK for its beauty. One place is forever in our memories for other reasons, though.
Supernatural experience at Padstow
On arrival at Padstow, we were bewitched by the twinkling lights that filled the harbour with a sense of wonder. What we were not expecting was a supernatural experience.
The guesthouse we chose was inviting and a welcome break from our latest stint of travelling.
However, as soon as I walked into our room, I knew that we were not alone. Something was affecting the atmosphere and giving me the chills.
Gracing one of the walls were numerous pictures of writers, smiling back at us, as we surveyed the room. I walked over to their portraits, and as I looked into the eyes of one of the Irish writers, I felt another set of eyes burrowing through my skin.
I immediately told my friend my thoughts on the room. She agreed that the room had a strange feel to it. We were committed now and decided to unpack and get ready for an evening in the Cornish town. Paranormal activity would have to wait.
After a lovely meal, and more sightseeing, we returned to our guest room and discussed the events of the evening and the hospitality that Padstow had to offer.
Eventually, we drifted to sleep, allowing the sea air to calm our city minds into a perfect slumber.
Haunting piano music
The sound of a piano playing awoke me. It was beautiful, and I allowed the notes to seduce me back to sleep, but not before feeling that presence in the room again. I covered my head with a blanket and drifted off again.
When we were leaving the guesthouse the next day, and settling our bill, I asked the landlady who was playing the piano in the night.
"Oh, the old woman who used to live here played the piano, but she is long dead. No one plays the piano now," she said to me, not realising what her words meant to me.
I looked at my friend, and we gave each other a knowing look.
As she went to take our card transaction, the electricity died in the house.
"I'm sorry, I'm not sure what is happening," the flustered landlady said.
We both had an idea of what it could be.
We eventually settled our bill, by paying with cash and made our way back out on to the streets of Padstow.
The harbour was still as quaint and picturesque as it had been on arrival, only now it seemed to be like a gateway to the supernatural.
When we arrived at our next destination, had unpacked and was settled, we started looking through the images on our camera that we had taken of Padstow scenery.
My friend and I had also taken pictures of our room. We tend to do this, just in case we capture anything out of the ordinary on film.
We rarely do, but when I looked at one of the images we had taken, I saw what appeared to be an orb with a face in it.
It appeared to be smiling in a sinister fashion.
'Imagine still in my mind'
The photo is long gone, though I can still see the image in my mind.
Was the face in the orb the old woman, smiling at the idea of waking up another guest with her music frolics? I do not know, but there was definitely a presence in that room and a phantom piano player in the guesthouse.
We went to Padstow for the scenery and a fish supper but got more than we thought we would have to digest.
MARY ELIZABETH BRAZIL was born in South East London and now resides in Essex with her husband. She has been interested in the paranormal since childhood, after experiencing some supernatural experiences. Mary is the author of six books. She writes fiction but her book 'Seeing Ghosts' is the real-life account of her otherworldly interactions