Reading Time:
4
minutes
St Ives, Cornwall, is full of haunted places to visit, says LH Davies…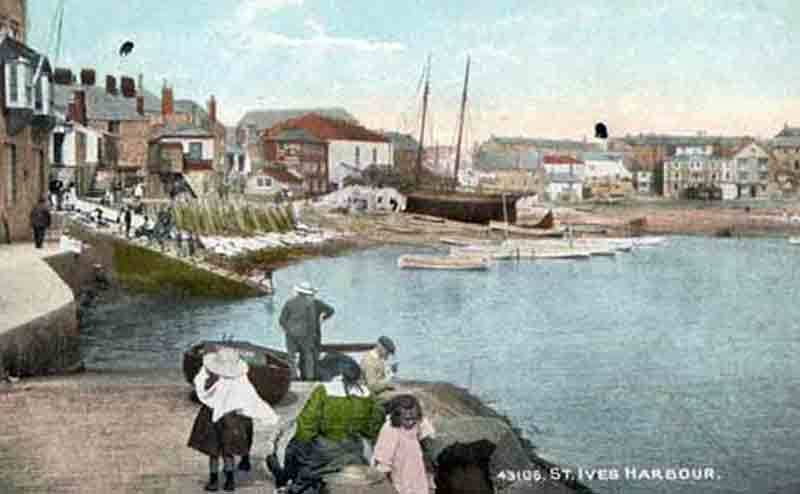 Trencrom Hill Fort, St Ives, Cornwall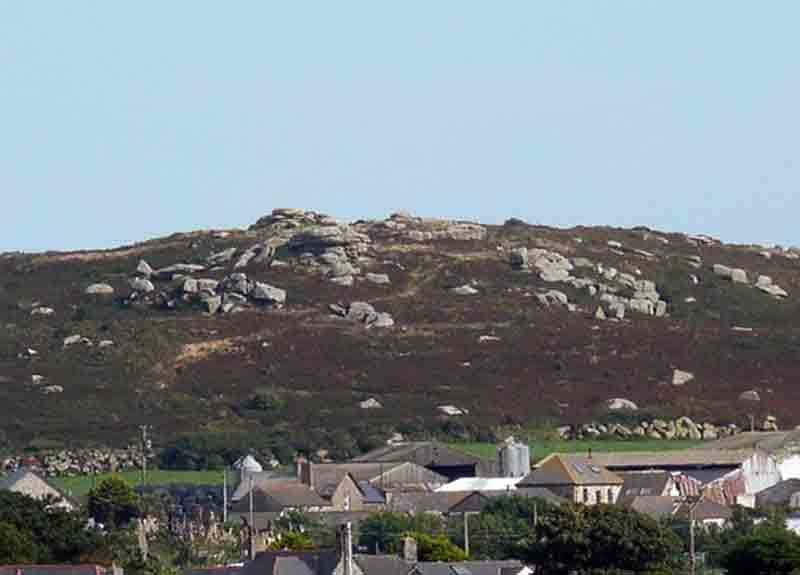 Trencrom Hill Fort, also referred to as Trecobben Hill Fort, is an ancient Iron Age fort just outside of St Ives.
Its steep ascent leads to a summit, that, whilst providing excellent views of the surrounding countryside, inspires all manner of creepy and fantastical tales.
Firstly, thought to be the home to the notorious Spriggans (the Knockers of the Cornish tin mines), Trencrom Hill Fort is said to be haunted by the spirits of its Iron Age tribal inhabitants.
The land surrounding this fort is littered with great boulders that, some say, were thrown in sport by Trencrom's resident giant; a giant who used to enjoy playing something akin to hurling with a fellow giant, who it is said lived over at St Michael's Mount.
Often dog walkers state that they have a sense of being watched when near the fort and their pets are known to behave aggressively as if to protect their owners.
Dead Man's Walk at Guildhall, St Ives, Cornwall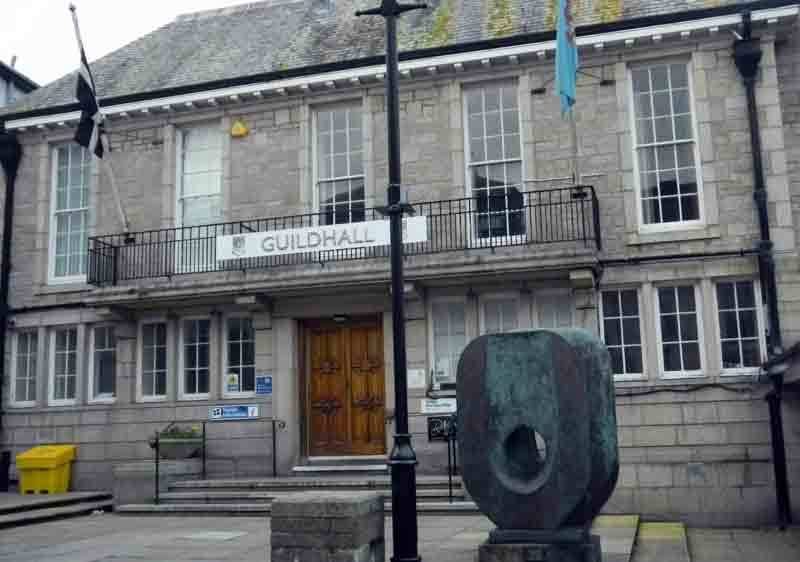 Dead Man's Walk is a long, dark lane that leads past the Guildhall in St Ives and is thought to be the road down which condemned prisoners were led on their final journey to their place of execution.
Those daring to brave this lonely track have feelings of despair and fear, much akin to how the prisoners must have felt as they were taken to their deaths.
Footsteps are often heard, yet there is never another present and reports have come in of a dark shadowy figure who stalks the olk pathway.
Others who have travelled this track have claimed to have felt a tightening sensation around their necks as if from an invisible rope.
It is said that if you walk by this track and hear the church bell chime an extra chime, it is a sign of a guilty conscience.
Island Road and Porthgwidden Beach, St Ives, Cornwall
Approximately 200 years ago, there lived in St Ives a man by the name of Birch.
He had, so the tales say, a beautiful white horse from which he was inseparable.
Every night he would be seen riding his steed down Island road towards Porthgwidden beach; this was his favourite spot for taking an evening swim.
Birch was, by all accounts a strong swimmer, yet one tragic night he did not return to his horse who was found restless and aggravated the following morning, still awaiting his master's return.
Later it would be discovered Birch had been taken by the waves.
The horse was adopted by a local stables and lived a long life until he died of old age and it was then that people began to witness the return of both horse and rider.
A white horse would be seen at dusk, trotting down Island Road towards the beach, and when people made to investigate, it had vanished.
A little later the horse would be seen again, on his return journey, this time carrying a rider.
Those who had known Birch confirmed it was indeed the drowned man riding back up from the beach.
Each night the horse loyally returns to collect his master in the afterlife.
In recent year sightings of the horse and rider have dwindled, however many have claimed to hear the distinct sound of hooves at dusk yet on turning they find they are alone.
The Bucket Of Blood Pub, Cornwall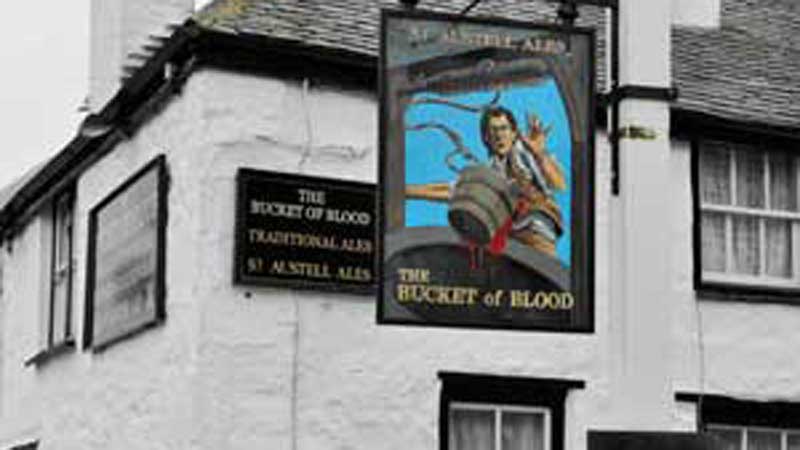 There are numerous tales surrounding this pub, but none so macabre as that which gave the pub its gruesome name.
In its early days, The Bucket of Blood was a haven for pirates and smugglers and was served by a deep well in the grounds.
It was a few centuries ago, that the then landlord made his way to the well to collect water from the well, but on retrieving it found it filled with blood.
The ensuing search found a mutilated body discarded in the well, supposedly that of a revenue officer who had visited to investigate the activities of local smugglers.
Additional stories include a more recent visitation from a former customer by the name of Jack.
Jack had been a regular at the The Bucket of Blood up until his death in 1972.
He sits in one of the booths and drinks his usual pint before vanishing.
Both guests and staff have spoken of footsteps and creaking floorboards whilst spectral figures cross the road outside the pub.
Perhaps these are the spirits of old pirates as to this day there remains an old Smuggler's tunnel beneath the building.
Read more about The Bucket of Blood
Regent Hotel, St Ives, Cornwall
Several spirits are noted to frequent the Regent Hotel in St Ives.
The most popular of these, who is well liked by the staff is thought to be the former Superintendent of the local mine.
He is described as being quite elderly and with a short stature and he is seen quite regularly throughout the hotel.
Phenomena is known to occur regularly within the building including load knocking and the moving of furniture whilst guests are asleep in their rooms.
A young stable boy and a former chambermaid are all said the haunt this hotel, whilst an older man in American uniform and a frock coat is often noticed standing at the bottom of the hotel stairs.
When he has been spoken to, he immediately vanishes.
Ghost tour of St Ives
Have you seen a ghost in St Ives? Tell us about it in the comments section below!