Reading Time:
4
minutes
Bodmin Moor in Cornwall is synonymous with stories about smuggling and hauntings. Here are some of the most terrifying stories from Bodmin Moor.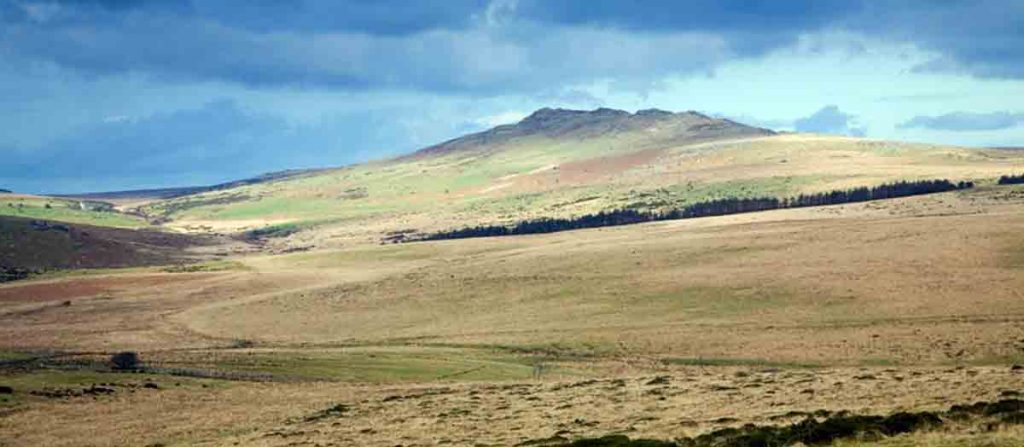 Jamaica Inn
The Jamaica Inn was built in 1750 and was named in honour of the Trelawney family who served as governors of Jamaica in the 1700s.
The Jamaica Inn, which once hosted Most Haunted for a paranormal investigation, has played host to some of the worst smugglers and criminals in human recorded history and it is no wonder that it is haunted by violent beings.
People who have been to the inn have reported hearing the sound of horse's hooves strapped to a ghostly carriage moving towards the Inn. The horses always come to a quick stop right outside the inn and some voices can be heard. Whenever people try to investigate where the sound is coming from, they get no result as the sound immediately vanishes as well as the horses.
Some people have even seen the ghost of a young man pacing around the courtyard of the inn. Apparently, he was killed right there in the courtyard for running his mouth.
Read more about Jamaica Inn on Spooky Isles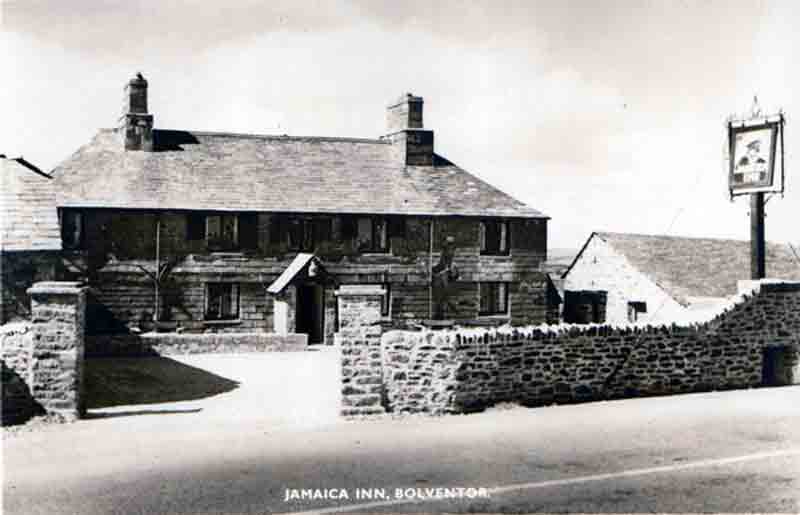 Bodmin Jail
Bodmin Jail is a terrifying building on its own without recounting the stories of what has gone on inside it.
The unease you feel when you look upon the grey gloomy building and its crumbling walls is only the beginning because the inside of the jail is full of more spooky tales than you could ever imagine.
One of these tales is of a young man named Matthew Weeks, who was executed for killing his lover, Miss Charlotte Dymond.
He was hung in front of about 20,000 people who came to watch the execution, but now, Miss Charlotte's ghost is reported to appear at the jail, dressed in a gown and a silk bonnet, every year on the 14th of April, which is the anniversary of the day she died.
Another person whose ghost has remained at the jail is Selina Wadge. She was arrested and executed for the murder of her son. On the day of her execution, she was led to the trap, sobbing and clinging onto a white handkerchief.
It is said that you can still see her with her white handkerchief, trying to reach out to the children inside.
Lanhydrock House
Lanhydrock House was built in 1630 and it was built to look magnificent.
Unfortunately, the house fell victim to a fire and several people were burnt as a result.
One of these was the landlady of the home, Mrs. Robartes, who many believe to be the little old lady in a grey dress that they see in the Long Gallery and the Drawing Room, looking down on the people in the house.
Another ghost that has been reported is a young child in the nursery suite.
People have heard cries as well as the laughter of a child coming from the empty room.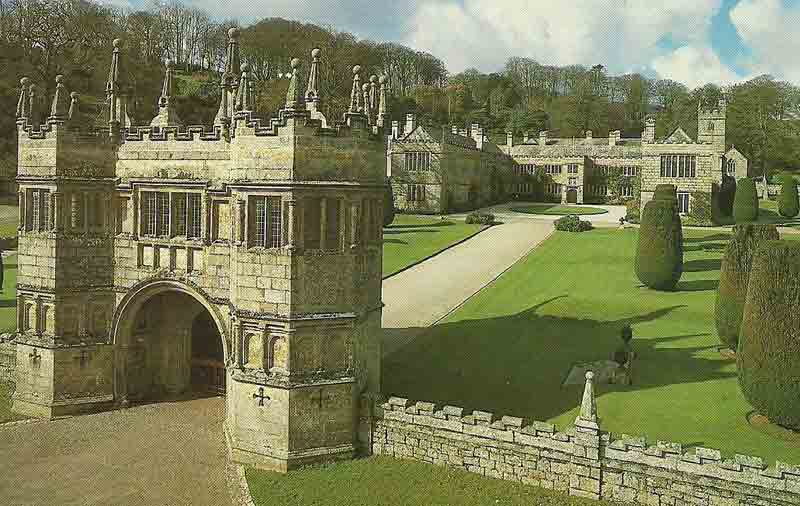 Roughtor
Roughtor is one of the highest points in the whole of Bodmin Moor, and if you find yourself here on a quiet, misty day, you will be spooked.
A young woman was slaughtered on Poule Downs and her ghost still moves around Roughtor.
People have reported hearing her footsteps and sensing the presence of another person in their midst.
Roughtor is certainly a place you should not visit unless you have a strong heart.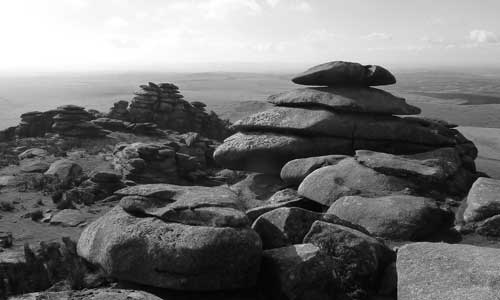 Dozmary Pool
Dozmary Pool stands at the heart of Bodmin Moor, it is a gloomy large spread of still water that is surrounded by brown barren hills, where ghosts come, enshrouded in a mist from times past, to wreak havoc on whoever dares go there.
The most notable of these ghosts is Jan Tregeagle, who is a dark spirit that is said to sit beside the waters and howl so loud, you could hear him from the other end of the pool.
He had quite a fascinating life, nothing less than pure evil. He is said to have murdered his wife, children and he even sold his soul to the devil. He later had to beg and pay his way to an exorcism as the demons were troubling him too much and this led him to a somewhat early, yet deserved grave.
Jan rose from the dead to stand as a witness in court and after he came back, the demons refused to allow him to go back to the grave.
They set upon him an impossible eternal task which he must finish if he is to return to his grave, and that is to empty the depths of the pool with a perforated limpet shell. It is while performing these tasks that at night, you can hear his howls and his cries, as he wails about this impossible task that has been set upon him.
Have you ever visit Bodmin Moor in Cornwall? Tell us if you saw a ghost in the comments section below?