Reading Time:
5
minutes
Bodmin Jail in Cornwall has a long, dark history, which has lead to the building being overwhelmed with ghost sightings. CHRISTINE MILLER takes a look at the ghosts of the prison.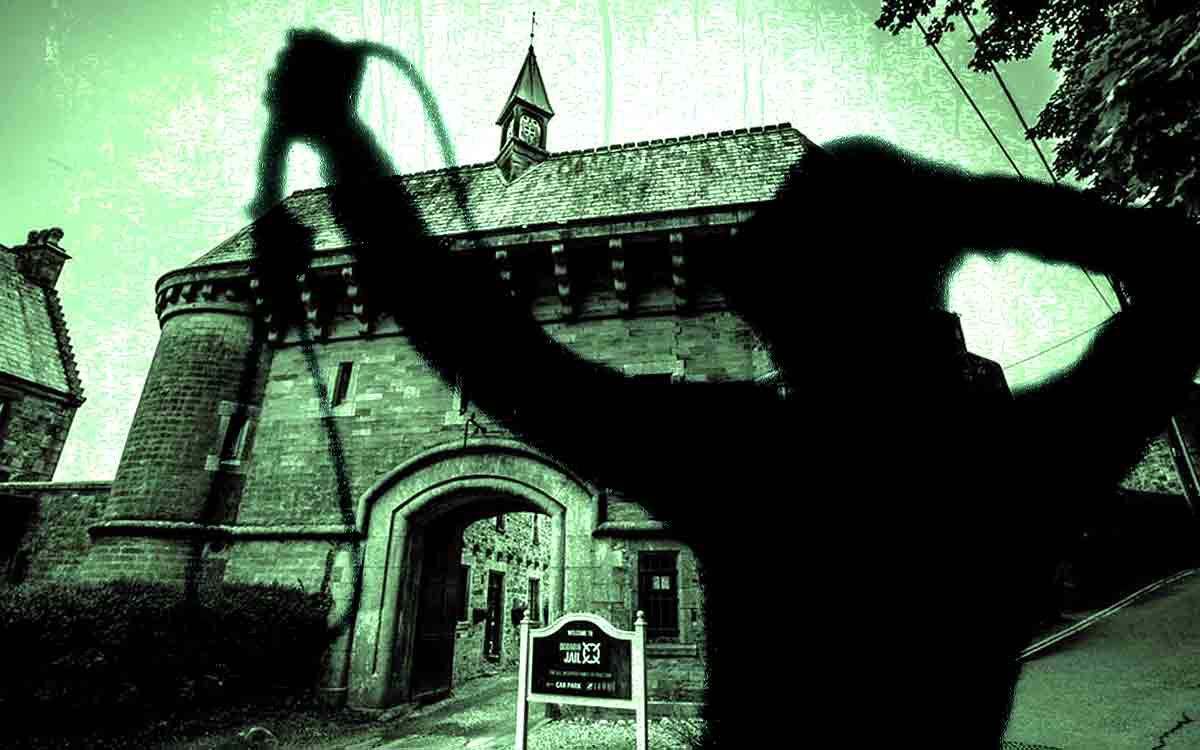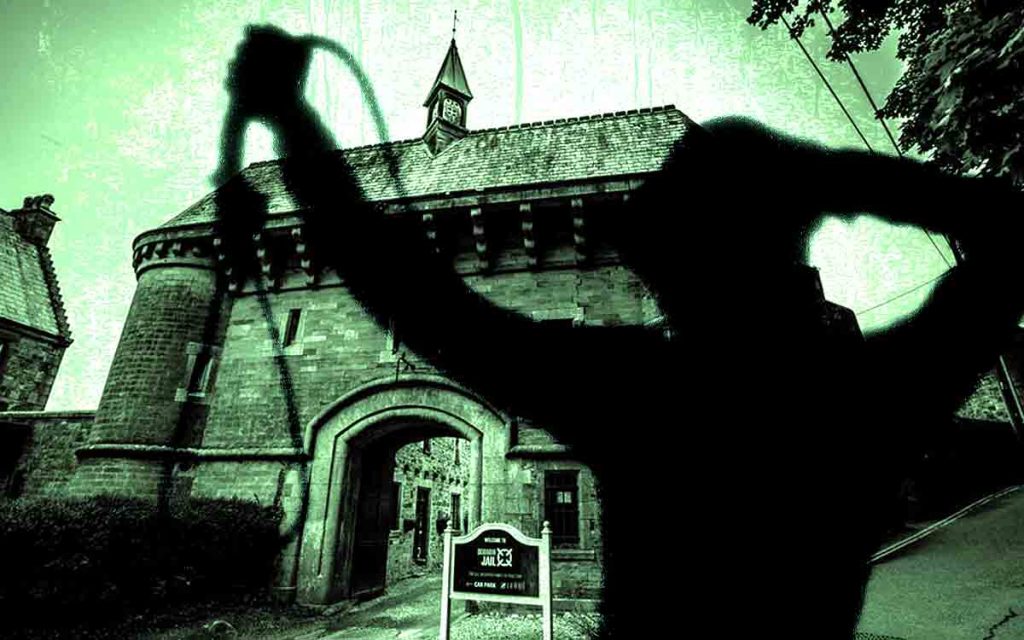 A Brief History of Bodmin Jail
Bodmin Jail in Cornwall lies on the very edge of Bodmin Moor, with the first prison on this site having been built in 1779. Due to overcrowding however, the jail had to undergo several extensions and by 1861 a completely new building stood in the original's place.
Some 55 state-authorised hangings were carried out here throughout the Jail's use, with eight of them being performed on women. Some of England's most famous executioners were responsible for these hangings – most notably William Marwood and the Pierrepoint brothers Henry and Thomas, as well as father and son James and William Burlington.
With these deaths in mind and the torment of so many inmates, it is of little surprise to learn that Bodmin Jail is known to be one of the most haunted buildings in all of the United Kingdom.
Numerous paranormal investigations have taken place in here over the years, and in fact the jail was the location for one of the most infamous paranormal TV moments in UK history, when the late Most Haunted Psychic Medium Derek Acorah was outed as a "fraud" by parapsychologist Dr Ciaran O'Keefe.
In case you don't know the story, here it is: while on location, Acorah, by now at the height of his career, claimed to have become possessed by the ghost of one South African inmate of Bodmin Jail called Kreed Kafer, who was little more than a fictionalised prisoner invented by O'Keefe. The name is an anagram of Derek Faker and was fed to him by production staff. It made headline news across the country and further afield. The words Kreed Kafer would haunt (sorry) Acorah throughout the rest of his career.
So although Mr Kafer didn't spend any time in Bodmin Jail at Her Majesty's pleasure, there were many who did.
Guilty Ghosts
Selina Wadge is one of those 55 people to be executed in Bodmin Jail. Selina was a 27 year-old Victorian single-mother of two disabled boys who was desperately down on her luck. One day, her youngest boy Harry was discovered dead, having drowned in a well.
Selina immediately confessed to murdering him; but the reason she gave was perplexing. Whilst admitting she was indeed guilty of infanticide, she claimed she only committed the act as she felt forced to by her lover who said he would only marry her if she disposed of her son. This is a claim he most vehemently denied.
Selina was hanged in 1887 and it is said her ghost still walks the gloomy, imposing corridors where she lived out her final days, begging mothers and pregnant women visiting the jail for forgiveness for her crime.
It has been reported on numerous occasions that females have had their hair grabbed, and felt unseen hands clasp theirs. Selina has apparently made herself visible to young children, with some asking their confused parents about the woman in the long dress that won't stop crying. Another phenomenon is that pregnant women have also reported, prior to knowing Selina's tale, becoming extremely emotional for unknown reasons. It is said that Selina is keen to project her pain, guilt and remorse onto them and most tend to become very emotional on Bodmin Jail's third and fourth floors where Selina is said to frequent.
It isn't just women who pick up on the psychical energy that is so prevalent at Bodmin Jail; men and women alike often report the intense feeling of being watched, this has been reported phenomena throughout the entirety of the building but it is commonly felt the strongest in the condemned cells, where those who were to be hanged the following morning would be watched intensely lest they attempted suicide.
Visitors have claimed to have the feeling of being strangled or choked in some way, and many feel forced to cut their visit short and leave the building, so strong these feelings are.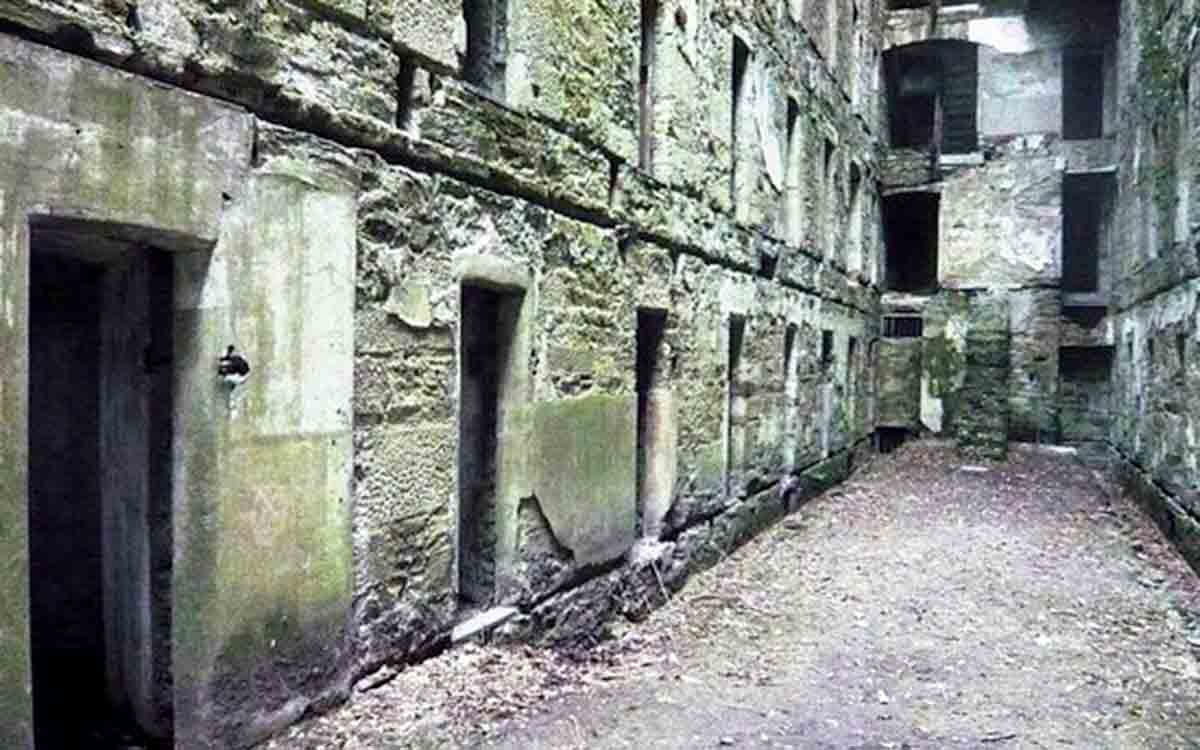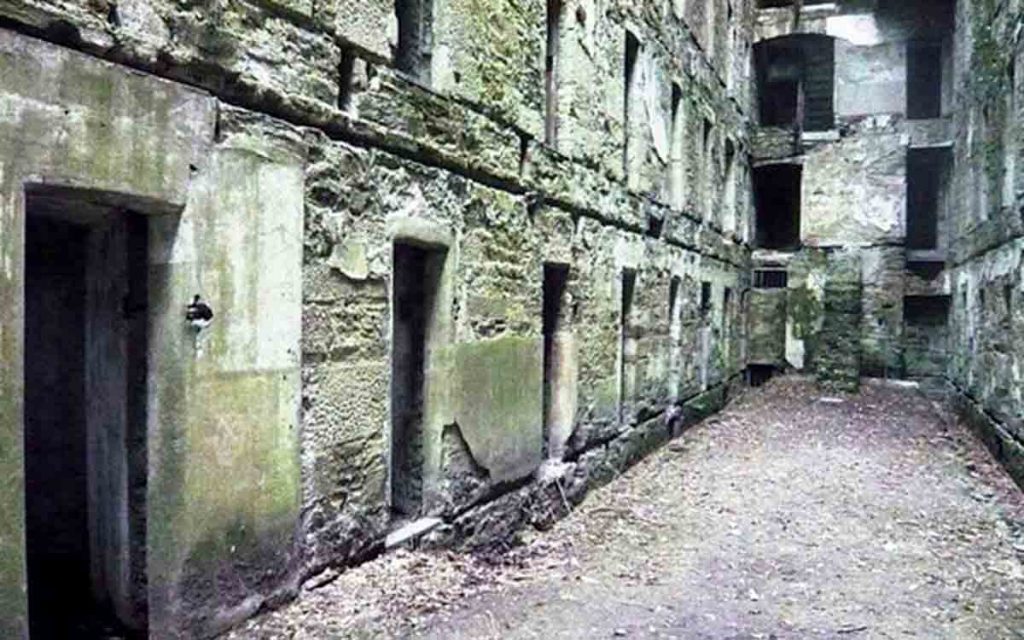 An Innocent Condemned Man's Spirit Unable to Rest?
One of the most notable ghosts attached to Bodmin, is that of Matthew Weekes. The young man was hanged in the grounds in 1844 for the murder of 18 year-old Charlotte Dymond at nearby Rough Tor. 
One look at Dymond's body was enough to confirm to police that the young girl had been murdered, with her throat having been heinously cut not once, but twice, and so 22 year-old Weekes was arrested for the crime. Although he gave a full confession to police, his incarceration and execution even to this day are quite contentious, with many believing that he was innocent of the crime put to him.
The sad figure of Matthew's ghost is claimed to wander the dank maze-like corridors of Bodmin Jail, and is known to be one of the most active spirits in the building. 
Resident Spooks Haunt Every Corner
It isn't just Wadge and Weekes that refused to rest easy in the afterlife however, Bodmin Jail is full of ghosts. The spirit of Annie Jefferies, who was accused of being a witch is said to remain at the prison. It is said that she was starved to death, but the fact that it took her almost three months to die, only further served to reinforce that belief that she was in league with the Devil himself.
A ghostly priest has been witnessed in the chapel area of the jail, while a thin, frail man, who's identity remains a mystery, has been seen in one particular cell.
The ghost of George, a one time warden at the prison, who died on duty of a heart attack, has been witnessed. Could George be responsible for the numerous reports of phantom keys?
Perhaps most chillingly of all though, the fifth floor claims to be the favoured location of a malevolent non-human entity.
Proof of the Afterlife at Bodmin Jail?
Ghost hunter Tony Ferguson appears to have captured on camera what could be a spectral resident of the jail. Tony claims he and his wife were the only visitors to the prison when the footage was captured. He claims the pair heard banging and scratching sounds and saw shadows before setting up his camera.
He believes that the figure captured is that of William Hampton, who was the last inmate to be hanged at the prison for his crimes.
You can watch the footage below.
What do you make of this Bodmin Jail video? Let us know in the comments section below