Reading Time:
3
minutes
St Michael's Mount is an island off Cornwall with a long history that dates back to the dark ages. We look at the mount's legends and myths, including Jack the Giant Killer!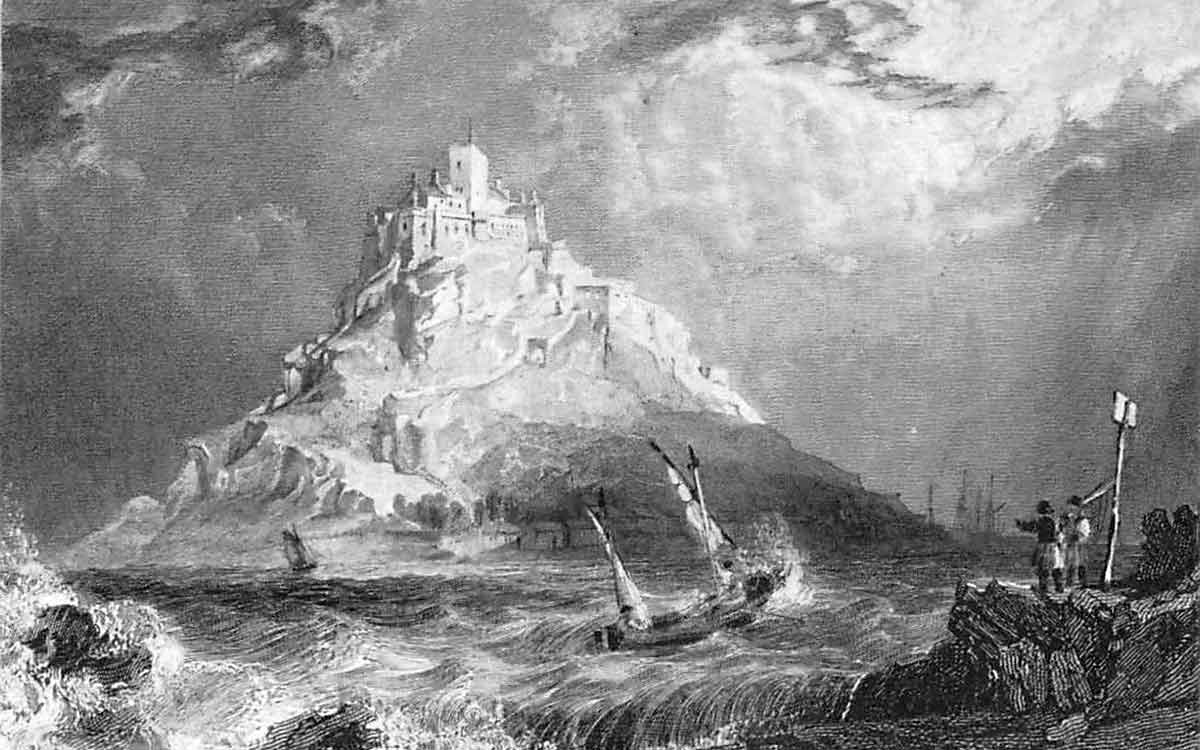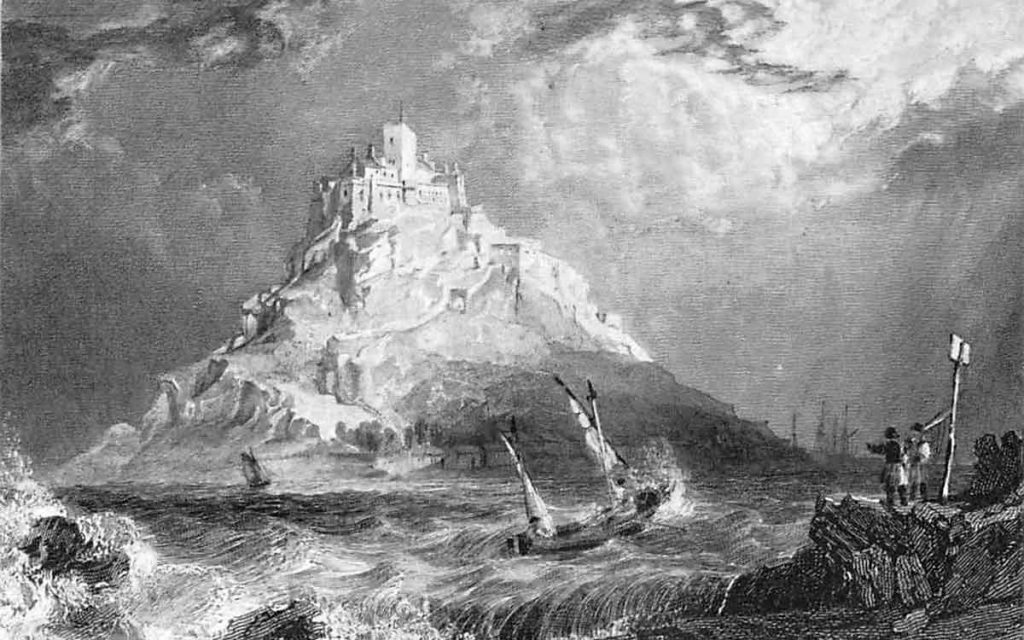 What is St Michael's Mount?
St Michael's Mount is one of over 40 unbridged tidal islands that you can walk to from mainland Britain. The Cornish mount was once surrounded by a dense forest that spread a large circumference. Sometimes when the tides are low, you can still see the remaining parts of the old trees that used to stand on the mount. It is upon this island there is an old castle and monastery, which you can visit. St Michael's Mount has been the home of the St Aubyn family for centuries.
St Michael's Mount isn't just known for the great scenery, but for its legends and myths, the most popular of which is Jack the Giant Killer. Tales of Jack and his heroic exploits have been doing the rounds for 600 years.
Jack the Giant Killer and St Michael's Mount
A long time ago on St Michael's Mount, there was a giant named Cormoran who lived with his wife Cormelian. This marriage didn't last too long as Cormoran was accidentally killed by another giant, Trecobben when he threw a cobbling hammer at her.
Trecobben soon died from guilt over his murderous deed. But that didn't stop the grief-stricken husband Cormoran from causing havoc on the lands around St Michael's Mount. Each night, Cormoran would raid and destroy the lands and plantations for miles, such was his grief.
One day, a young lad named Jack decided to himself that he was tired of the giant's troublesome raids and he chose to take the matter into his own hands. The brave young man snuck over to St Michael's Mount, while the giant was sleeping, and dug a huge pit on the bottom of the hillside.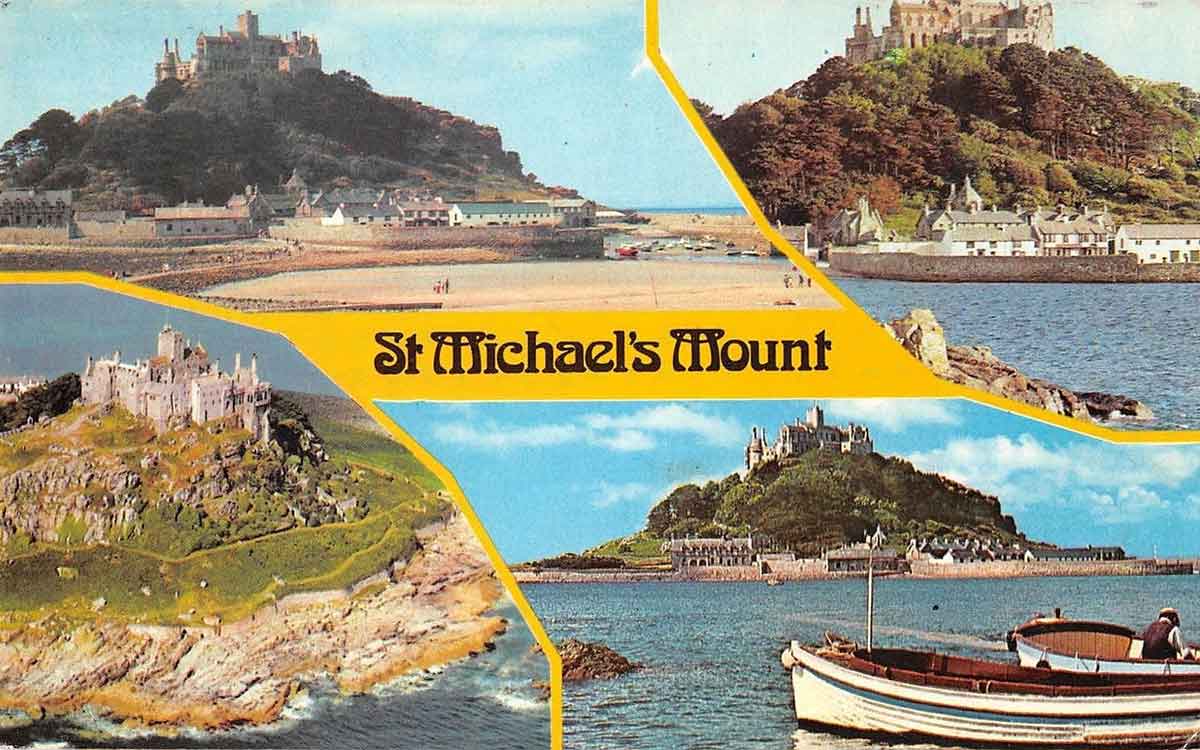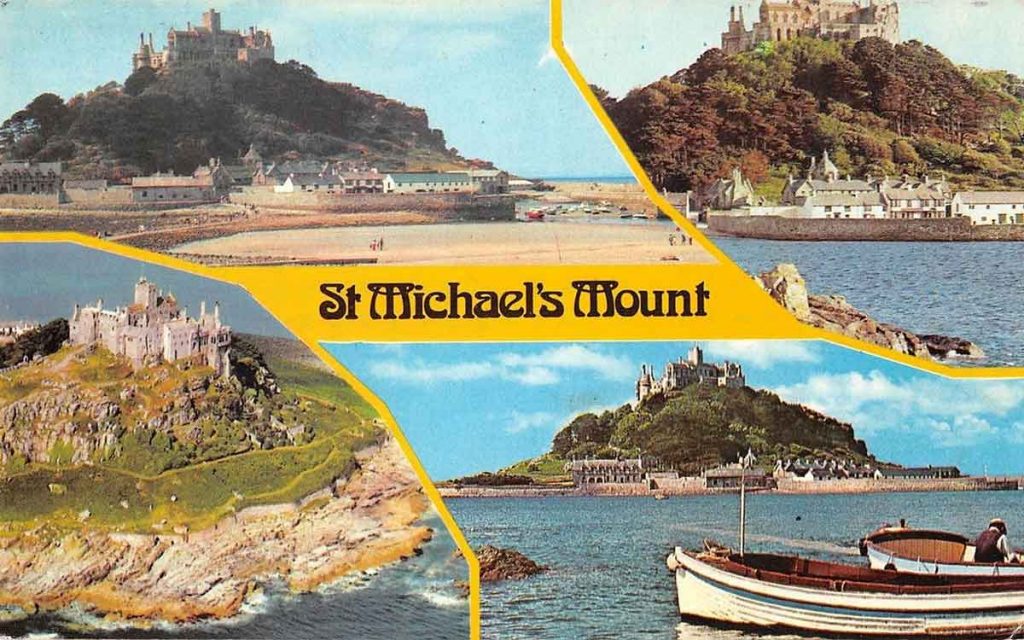 Jack then blew loudly on his horn, loud enough to awaken the giant and enrage him. The giant stormed out of his sleeping chambers and out unto the hillside, where he was swallowed up by the hole in the ground.
Jack then made sure the giant was dead by striking him in the head with a pickaxe.
When the people of Cornwall heard about Jack's great feat, they gave him a great parade and declared that from then on, he must be referred to as "Jack the Giant Killer". Jack then went on many adventures becoming a great hero and slaying several more giants.
Ghosts and Legends of St Michael's Mount
Jack the Giant Killer isn't the only incredible tale from St Michael's Mount. There are many ghostly legends from the island too.
There is the tale of a ghostly Lady in Grey, who is believed to have been the nanny of the children of the St Aubyn family in the 1750s. It's believed that she threw herself off the top of the castle after she fell pregnant for a man who refused to have anything to do with her or the child.
In Marazion – which is the link from Cornwall to St Michael's Mount – there have been reports of a ghost called the White Lady, which haunts the surrounding areas all around the green. Some people have reported seeing her alongside some late-night stagecoaches and also riding on a horse with an unknown horseman.
Another great ghostly tale from St Michael's Mount is that of a lady named Sarah Polgrain and her lover Jack. (Not the same Jack, we suspect.) Sarah poisoned her husband so she could leave him for her lover. But she was caught and sentenced to die when her husband's corpse was examined.
Before she was hung she made Jack promise to her that he would marry her and he did. Although after her death, Jack became a shadow of his old self, walking around the town sad and seemingly haunted by his thoughts. One night while he was on a ship with his mates, a woman's footsteps were heard moving about on the ship, and then a few moments after, Jack threw himself overboard and was never seen again.
Did you know?
St Michael's Mount features in the 1979 film, Dracula, where it appears as the exterior of Castle Dracula!