Reading Time:
2
minutes
All aboard the Horror Express 1972 as ANDREW GARVEY reviews this silly but effective British/Spanish co-production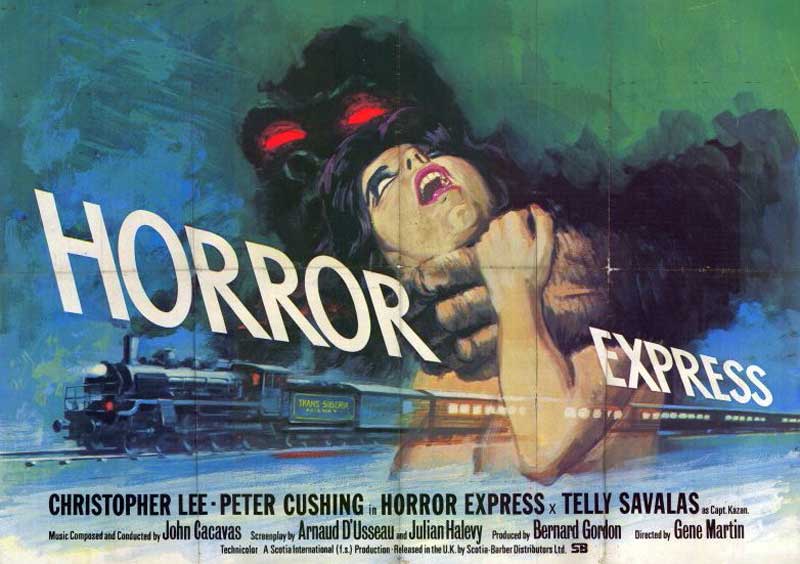 TITLE: Horror Express
YEAR RELEASED: 1972
DIRECTOR: Eugenio Martín
CAST: Christopher Lee, Peter Cushing and Telly Savalas
Horror Express 1972 Review
A low budget Spanish/British co-production filmed in Madrid, Horror Express teamed Hammer icons Christopher Lee and Peter Cushing up with Telly Savalas (who only actually shows up in the last half hour as the gloriously brutish Captain Kazan), shortly before he became an international TV icon as Kojack.
Argentine actor Alberto de Mendoza almost steals the show, hamming it up as Father Pujardov, a mysterious clergyman whose look is obviously based on Lee's Hammer film Rasputin from 1966 and is even referred to at one point as "a mad monk."
Lee, as stiff, upright anthropologist Sir Alexander Saxton, sports a fine moustache, just one of the film's superb facial hair arrangements. Boarding a train in Shanghai, he is transporting a mysterious crate containing what he claims is a two million year old "part ape, part man" fossil from his Manchurian expedition.
A scientific man of the age (the film is set in 1906) confronted with some strange, seemingly mystical forces, Saxton is sternly dismissive of such hysterical, nonsensical things as "hypnosis and yoga."
Cushing, as Saxton's colleague/rival Dr. Wells, suspects the crate contains something far more sinister and unpleasant, and, since people who meddle with it have a nasty habit of turning up both blind and dead, he might just be right. Filmed not long after the devastating loss of his wife, Cushing looks even more gaunt than usual but does an admirable job in a role he reputedly backed out of, only to be talked back into it by his old friend Lee.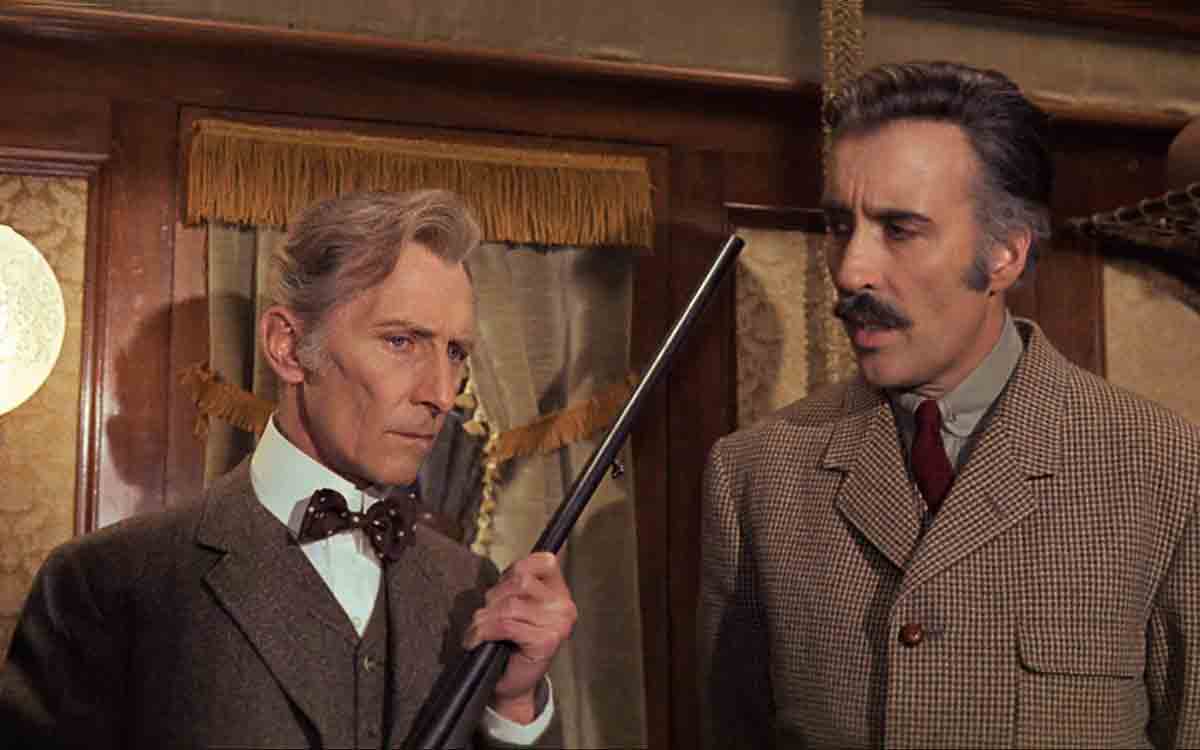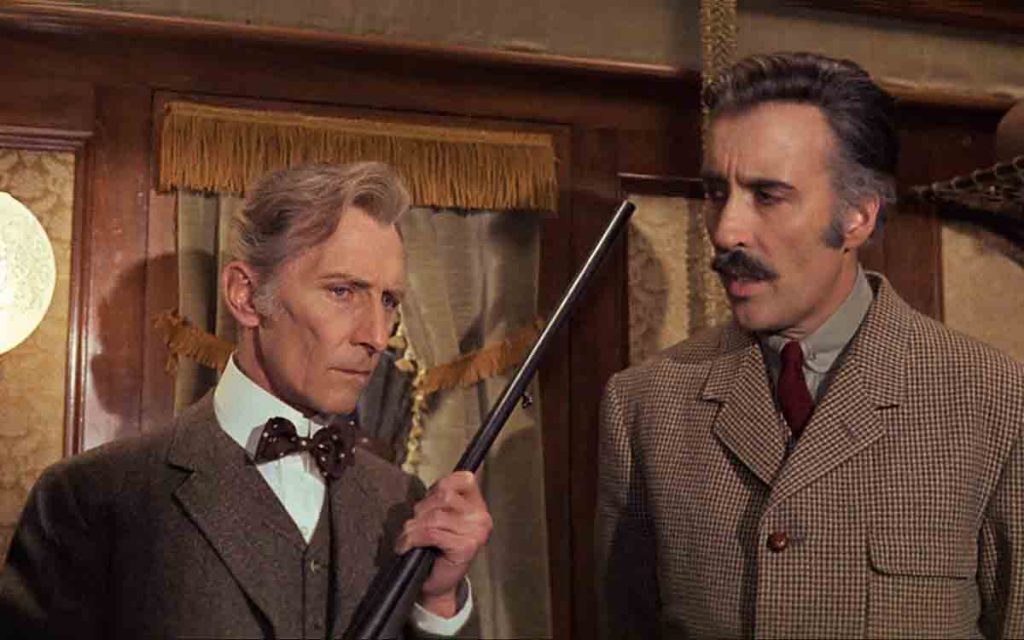 Considering its age, and the budget available, Horror Express boasts some unpleasantly effective creature effects and some genuinely creepy moments. It also has a strong (certainly for the first half at least) and at times, very funny, script and of course, the Lee/Cushing pairing are always, always great fun to watch.
Things do get silly, very silly, as the story progresses but seeing Saxton and Wells work together to investigate and battle the evil stalking the train's passengers, is a real treat.
One of those films that fell into the public domain when someone neglected to renew the copyright, Horror Express is freely available online. Lee. Cushing. Savalas. Lots of gruesome deaths featuring bleeding eyeballs and a few juicy autopsies. All wrapped up in eighty-eight hugely entertaining minutes. What are you waiting for?
Tell us your thoughts on Horror Express 1972 in the comments section below!
Watch Horror Express 1972 Trailer