Reading Time:
4
minutes
ANN MASSEY looks into how much children feature in Irish reports of the paranormal and tells us of some of Ireland's disturbing juvenile hauntings.
For centuries the spooky Irish landscape has been home to tales of ghostly infants and adolescents, causing more fear and discomfort than all of the adult hauntings combined.
From the disembodied cry of a young boy calling out for his Daddy in Cork Gaol, to the image of a demented young girl, staggering around, blood dripping from her hands at Athcarne Castle in County Meath, nothing is quite as hair-raising and unnerving as a spectral child.
Ballyvourney De Salle College, Cork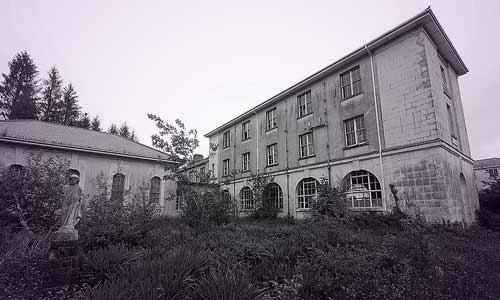 De Salle College was an all-boys boarding school that closed to students in 1989. The subject of paranormal investigation, the now abandoned buildings are said to be haunted by a number apparitions including a young boy and four teachers.
In the deserted corridors the eerie sounds of children laughing and a school bell ringing can be heard, so school is still very much in session at De Salle College.
Old Castle Ruins, Castlelyons, Cork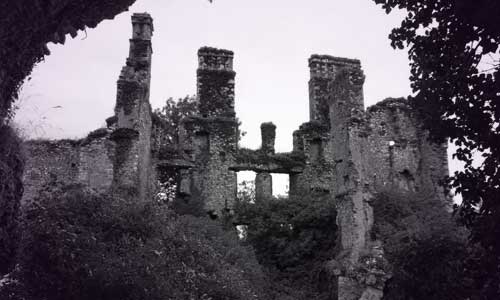 Built in the 17th century and also known as Barrymore Castle, the imposing structure remained home to generations of the Barrymore family until it was destroyed by fire in 1771 and never restored.
The fire was not enough, however, to keep away the tragic figure of a phantom youth known as the Begging Boy.
The wretched child wanders the ruins, begging for his life, cruelly repeating his last moments before he was murdered by one of the castle residents for disobedience.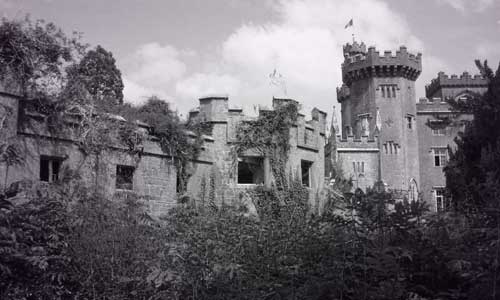 Visited by the Ghost Hunters International Team and Scariest Places on Earth, Charleville Forest Castle was built in the early 19th century.
The daughter of the 3rd Earl of Charleville, Harriet died aged eight in 1861 after sliding down the main balustrade and losing her grip, crashing to the stone floor. Her ghost can still be seen and she is felt rushing past startled visitors on the stairs.
At night the screams, laughter and singing of a young girl are heard along with the sounds of children at play echoing in the nursery.
Renvyle House Hotel, Connemara, Galway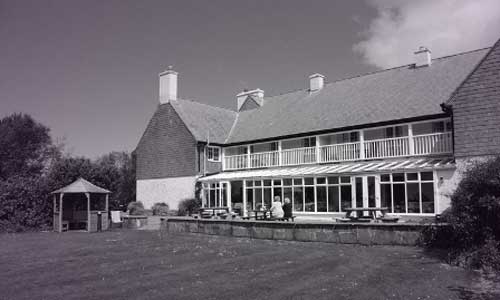 Nestled away in rural Galway, Renvyle House was built in 1883 and became a haven for poets, artisans and politicians after it was purchased by Oliver St. John Gogarty.
W.B. Yeats became a regular visitor and picked up on the fact that the property was a hive of paranormal activity.
Curious to find out more, Yeats, Gogarty and friends began to try and connect with the spirits and during one séance the figure of a teenage boy appeared out of the mist.
Believed to be a member of the Blake family who constructed the grand house, the vision lurched around, wide eyed and clutching his hands to his throat.
College Lane, Clane, Kildare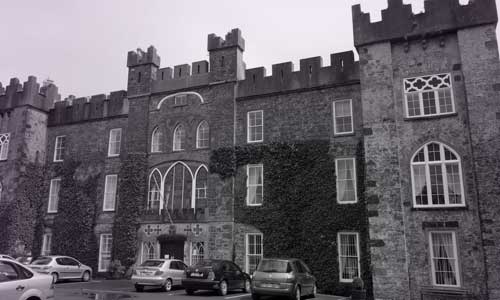 On the road just outside Clongowes Wood College, several motorists have been forced to grind to a screeching halt, heart in mouth.
Each one saw a child appear without warning on the road in front of them and had to take evasive action.
Once the shock had subsided they would jump from their vehicles and search for the child, only to find the youngster had completely vanished.
Rhetoric House, Maynooth College, Kildare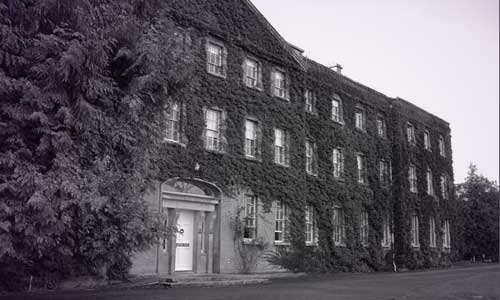 Founded in the late 18th century and originally a Seminary for the instruction of priests, Maynooth College began accepting lay people for study in 1968.
Still educating students for the priesthood, it would seem that despite the Catholic influence, evil remained very much within its walls.
Stories of demonic activity and other paranormal occurrences were rife over the centuries and two students committed suicide out of fear, claiming to have been witness to a threatening malevolent entity – both residents of Rhetoric House.
Both suicides involved slashing with a razor blade with the last one throwing himself from his window.
The young lad survived long enough to say he had seen the face of a demon reflected in the mirror and a powerful, evil force engulfed him, controlling his mind and forcing him to harm himself.
Following the revelations of the unfortunate student, a priest took it upon himself to enter Rhetoric House and face the darkness of room 2.
After spending the night and not emerging, concerned faculty found him trembling in the corner of the room, incoherent and terrified, his hair turned white overnight.
Both students were buried in unconsecrated ground within the Campus, but whether their tormented spirits have ever left room 2 is very much in question.