Reading Time:
3
minutes
ANDREW GARVEY looks at how newspapers responded to Irish horror writer, J. Sheridan Le Fanu's death in 1873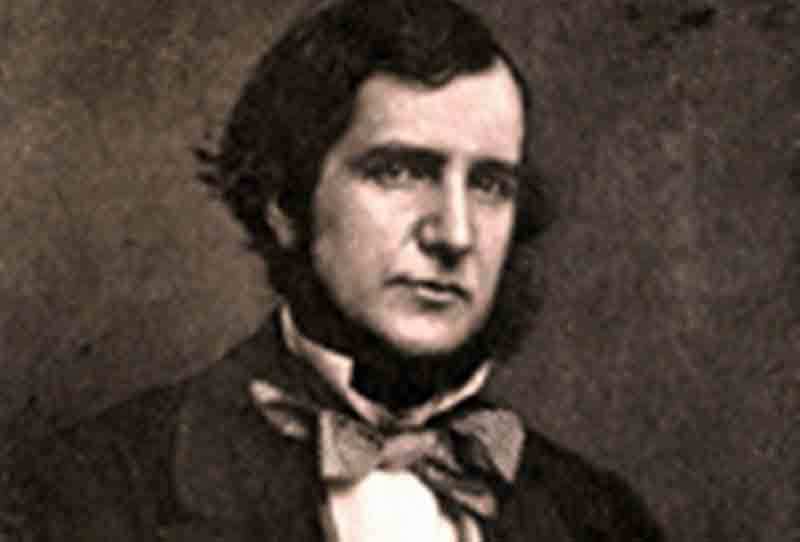 Just in case you haven't read enough about J. Sheridan Le Fanu in the days following the Google doodle commemorating the 200th anniversary of his birth that seems to have rekindled interests in an oft-overlooked pioneer of horror fiction, this week's column offers a very Victorian perspective on his death and work.
The Irish writer's untimely death in February 1873 stirred a few mentions in the English newspapers of the day but unsurprisingly, Dublin's Freeman's Journal devoted far more space to his passing.
A lavishly praise-filled report on his funeral in the February 12th 1873 edition states that "the remains of this rarely gifted, highly accomplished, and warm-hearted Irishman, were yesterday consigned to their last resting place in Mount Jerome Cemetery. Rarely has a journalist to record the demise of a man so truly eminent as Joseph Sheridan Le Fanu.
"Highly distinguished as a poet and as a novelist, remarkable for learning, wit, and humour, and for his charming manners and most attractive powers, in conversation, he was still more distinguished for the manly virtues which adorned his noble and generous nature, and which endeared him to all who had the great privilege of enjoying his intimate acquaintance.
"His was a great activity and often exhausting toil, and a career which promised to be a long and brilliant one, prematurely closed at a comparatively early age, and left a vacancy in the world of letters and in an extensive social sphere not easy to be filled."
And on it goes…
Le Fanu – The Irish Gentleman
Mourned at a service "excellently carried out" and attended by a varied collection of judges, professors, 'Sirs' and doctors, this "Irish gentleman of a high order of genius and of a noble and generous nature was consigned to the grave."
Le Fanu's spot at the cemetery, the newspaper predicted, would in future be "visited by many anxious to see the last resting-place of one whose writings had contributed so much to their enjoyment and refined pleasure, and revealed so much that was good, noble and generous in our nature."
Effusive praise indeed.
Printing or speaking such kind words for the recently departed was and is the norm in polite society but what did the same newspaper say about Le Fanu's work when he was still very much alive?
Uncle Silas and Other Neglected Works
His gothic mystery novel Uncle Silas, first serialised in the Dublin University magazine in 1864 earned just a couple of mentions in November and December editions of the Freeman's Journal. On 11th November, it's briefly praised because "the interest of the story is well sustained and has not flagged from the opening chapter."
On 8th December 1864, the paper's same Literature column calls Uncle Silas a "work of powerful interest… sure to be a favourite in the circulating libraries." However, somewhat snootily, it notes that the book has at least one moment "as purely sensational as any catastrophe in the most sensational of modern novels, and so are many other incidents in the same work. Though Mr. Lefanu is justified, by the canons of novel writing, in having recourse to such arts, he must take his share of the blame attached to the sensational school."
If Uncle Silas had a mixed reception from the Freeman's Journal then his most influential work, the collection of short stories and novellas In a Glass Darkly seems to have been completely ignored. Given some of the material (demons, doppelgangers and lesbian vampires included) that's not entirely surprising given the staid nature of many Victorian newspapers.
But Le Fanu certainly had some admirers amongst the newspapermen of his time. The Royal Cornwall Gazette deemed him "wonderful and very mysterious" (February 17th 1872) and later that year (July 20th 1872) the same newspaper described his work as "very wonderful and deeply interesting."
And it is.