Reading Time:
7
minutes
K. A. Denver is an Irish Supernatural Writer based in County Antrim, Northern Ireland. With a long and successful background in paranormal research and investigation. She has taken her experiences of the weird and spooky and created a world of magic, witchcraft and fear with her successful debut novel 'The Guardians: Forest of Ancestors'. ANN MASSEY finds out more about the Belfast author.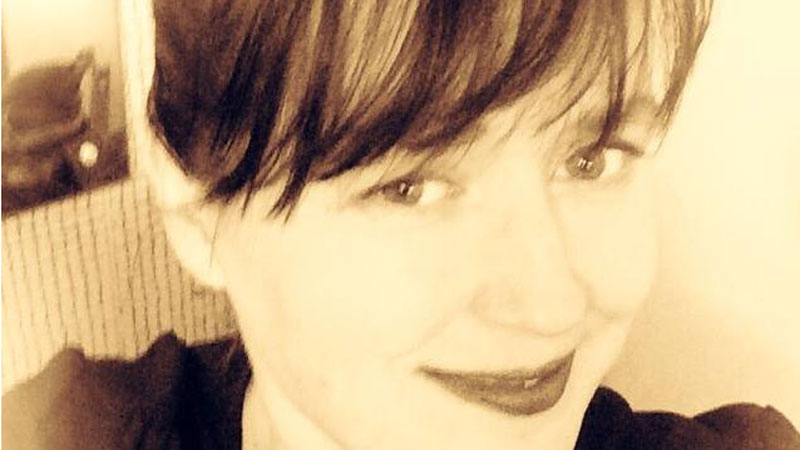 Interview with K. A. Denver
SPOOKY ISLES: Tell us a bit about yourself and your background.
K. A. DENVER: I was born and raised in Belfast in the north of Ireland during the "Troubles". I am the youngest of four, and the older three are all boys. I moved to Atlanta, Georgia for three months when I was nineteen to with the intention of applying to art college, but my visa ran out so I returned to Ireland and applied for my work permit instead. I returned to Belfast once more after being told I had gotten through various stages of the "Green Card" process. There was one stage left.
But life happened. I met my husband and that was the end of that. I now live in a little village in Co. Antrim with my hubby, two children and two dogs. Bliss! This also set me on my supernatural path.
What inspired you to become an author of the supernatural?
I have always loved to read. It started when I was in my teens with books by the amazing Arthur C Clarke (Mysterious Worlds) and Erich Von Daniken (Chariots of the Gods). At that time my focus was on the supernatural as well as paranormal research and theories.
I enjoyed fiction, but my true love was in the weird and strange. This evolved years later when reading just wasn't enough, I wanted to be out investigating these things and so after being part of one or two groups, I along with my oldest brother and my friend, formed our own paranormal research group.
I love all things paranormal and supernatural, whether that be ghosts and spirits or the world of the supernatural with witches. To me, it is really not much of a leap from one to the other.
What horror/supernatural do you like to read?
I absolutely love anything supernatural. It can be anything at all as long as it has an unearthly element to it. I adore Witch Fiction, this is the reason I write it. I love the world of magic and lore as well as urban legends.
What horror/supernatural do you like to watch?
Easy… Sam and Dean in Supernatural of course and the X-Files, you can't beat Mulder and Scully.
When it comes to horror/supernatural reading or viewing, what makes you uncomfortable and when do you think a line has been crossed?
I love psychological horror, I cannot stand blood gore and guts in horror. A little is ok, but my stomach just cannot handle too much. Anything that involves animals is a no-no for me too.
If you have limits that you find crossing unacceptable, do you feel this holds you back in your own writing or does it give you more scope and test you as a creative writer?
Funnily enough… no. A few years back I began writing a book centered around a serial killer. I did a lot of research into it before starting and I wanted this to be one of the most grotesque stories ever told. I discovered (scarily enough) that I had quite a knack for the macabre.
Unfortunately for me, but not for possible future readers, my son had been playing an online game which gave our computer the kiss of death, killing all that was on it. I tried to retrieve it but to no avail. It put me of writing until 2015 when I started once more. I took it to be a sign so I switched from horror to NA fantasy. Touch wood, it has been grand so far!
Although you are Irish yourself, both Forest and the upcoming Grimoire Prophecies are set in America? What made you draw on that location?
Excellent question, and if I am honest I must say I have no idea. I find myself drawn to certain things and so that is what I write. I love reading all things supernatural but I adore writing about magic. I love my mother land but geographically speaking there is more scope and variation when the story is based elsewhere. Plus… not many can pronounce our names or place names.
I dabbed a little Irish in The Guardians: Forest of Ancestors with the names (Fionn, Eion and Tomas, and one or two reviewers had even remarked on it) but I got a few emails asking for pronunciation. I guess what is normal to us to not so normal to others.
As well as being an indie author in your own right, you are very much a voice for other indie authors through your blog. Do you think it is important for indie writers, particularly of the supernatural and horror genre to support one another?
I think it is very important. We are up against the big boys so to speak in Trad publishing and as popular as it is becoming, indie publishing is still seen as vanity publishing. It is seen as something you do because you cannot make it with a traditional publisher. That is so wrong. Personally I didn't even attempt to push my novel that way. I researched the pros and cons of both and to me traditional fell short.
I don't want to offer up a manuscript to have it hacked away and chipped at until the end product has only a vague resemblance to the original story and all because it is not what they envisaged it to be.
I think that the stigma of self-publishing can only be removed by us, the indie publishers, and to do that we must stand by one another and support each other however we can. For me, that is via my blog and my social media.
The Guardians: Forest of Ancestors centres around Eli and his witch coven and was met to great reviews. Tell us more.
Well Eli was born out of necessity. I had been asked to produce a short story for a friend's blog and the only thing that I needed to keep in mind was that it was to involve witches and that the main character had to be male. I had been in the middle of outlining The Grimoire Prophecies and had hit a brick wall so it was a welcome distraction. At this point I had never intended to publish.
Writing had been my escape and as much as I loved to write, I never thought that I would be good enough that someone would want to read my ramblings.
When the post went up on the blog, I shared it with family and friends (and the owner of the blog posted it over her social media) and within a day I had strangers contacting me asking where they could buy the book. I was shocked. So, I shelved The Grimoire Prophecies and concentrated on telling the story of Eli, the male warrior witch who along with his kin in the coven fought entities on behalf of non-magical humans.
Your next venture is The Grimoire Prophecies, tell us what to expect!
The Grimoire Prophecies is a story I have been trying to put on paper for nearly two years now. I have played with this story first as a concept in my head and now as far as having 30,000 plus words on paper and the decision made that seeing as it is aimed at the young adult market, to publish it as a novella series as opposed to a full novel.
The story is about Sophie.
A teenage girl, living in a small American town with her parents and living the life of a normal high school student. That is, until one day she is taken out of class and the news broken to her that her parents have been killed in a car accident. Her uncle comes to look after her for few months until she turns eighteen and is legally able to be on her own. In the meantime, twin brothers Ethan and Joshua move to town and strange things begin to happen.
Sophie has been prone to nightmares since childhood, which in recent times prior to her death, her mom had gotten her a dreamcatcher to see if it helped.
But after taking in a stray cat, her dream catcher goes missing and the nightmares return with vengeance and Sophie soon discovers she has so much more to worry about that what is going on in her dreams, especially when things get so strange that she can no longer tell what is a dream and what is not.
It is still a work in progress and knowing me, open to a tinkering and tweaks but that is basically it. You will have to stay tuned to see what happens.
Your blog and site have interviews with other writers and you create book covers for indie writers looking to be published. How did you grow from a newly published author to this?
I recently stepped into cover designing after seeing others, like myself, being ripped off. So, I make and sell pre-made covers to other self-publishing authors for a fraction of what they would pay elsewhere. I don't believe that it should cost you the earth to print your work. It just felt right that I support others however I can.
Ireland is full of great writers particularly of the spooky, supernatural and downright scary. Who is your favourite and why?
I have two. I can't choose because I like them for two completely different reasons.
Barry Fitzgerald and D J Doyle are my favourites. I don't tend to read much set-in Ireland. I am not completely sure as to why. It could be that I was born here, I live here and I will most likely die here so when my mind is wandering and I want escapism, I want it to be some foreign land or strange world.
Barry is a dear friend and it was while I was formatting his brave new leap from non-fiction and research into the scary world of fiction, that I developed a love for our own tales of magic and mysticism.
I found myself reading the book as opposed to editing it which caught me off guard. He is a master of weaving a world that wraps its arms around you and draws you in so that you feel the emotions of the characters to a point that when something happens you almost feel it yourself.
Then there is Denise (author D. J. Doyle). It was through my new-found love of Irish lore and legend, and the distractions of Facebook, that I found Denise and we became friends. When I found out that she wrote about the Banshee (the very thing that my three older brothers used to scare the bejeebers of me when I was younger) I knew that I had to give it a go and I did.
Like Barry, Denise weaves a magical spell around her readers that lifts them from the mundane and sets them into a world of old Irish legends. Her ability to transport her reader just compounded my irrational fear of this old lore and that speaks volumes of her ability to tell a story.
What's next for K. A. Denver?!
Well let's see… I am finishing TGP at present and hope to have it ready to publish for Easter or just after then it is back on to the sequel of Forest of Ancestors.
During NaNoWriMo in November last year started it and so with that head start I plan to have it written and ready for print for Halloween as well as an anthology of Horror.
I have plans for Eli and the guys so that is where my head will be for the foreseeable future.
Find out more about K. A. Denver and her work at: http://www.kadenver.com/