Reading Time:
3
minutes
Ian Hendry is a convicted killer on the loose, one who might easily be mistaken for his twin brother. RICHARD PHILLIPS-JONES looks back on the Thriller episode, Killer With Two Faces.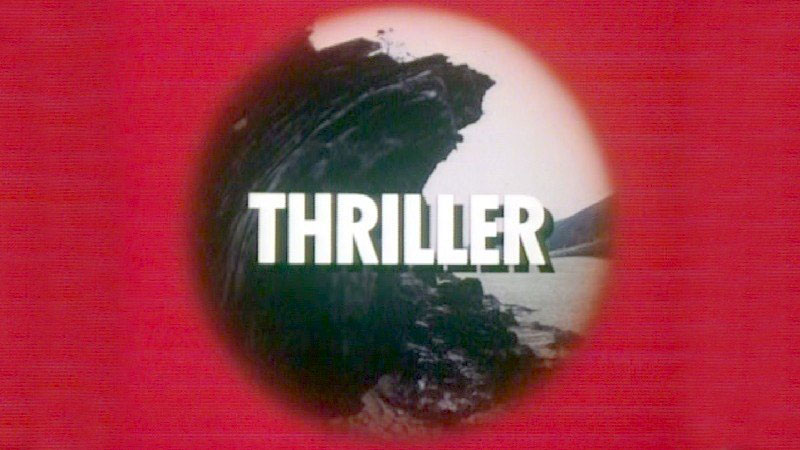 TITLE: Thriller – Killer With Two Faces
BROADCAST: 25 January 1975
STARRING: Ian Hendry, Donna Mills, David Lodge, Roddy McMillan
WRITER: Brian Clemens
DIRECTOR: John Scholz-Conway
Killer with Two Faces review
Terry Spelling (played by Ian Hendry) is a dangerous criminal, convicted for murder and held in an asylum. In the pre-credits opening, Terry attacks a doctor during a medical examination, takes his clothes and manages to escape.
We're barely into the episode proper when Terry takes another victim, an unsuspecting lady he has charmed into letting him into her home. We then jump to a travelling train, when we see Ian Hendry again, introducing himself as architect Bob Spelling and engaging in conversation with visiting American Patty Heron (Mills), who just happens to be considering the purchase of a house in the English countryside.
Patty accepts Bob's offer of taking a professional look at her potential new home, along with a dinner date afterwards. The question arises: Is Patty really arranging a liaison with architect Bob, or is she walking into the deadly embrace of killer Terry?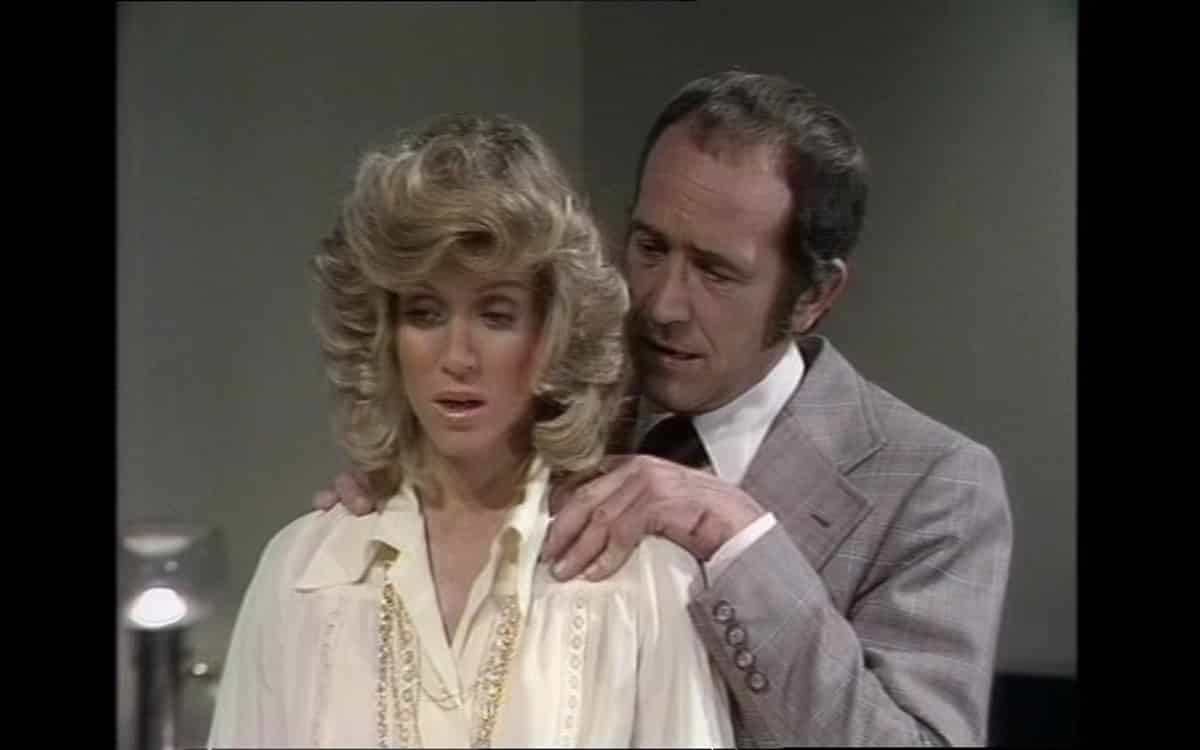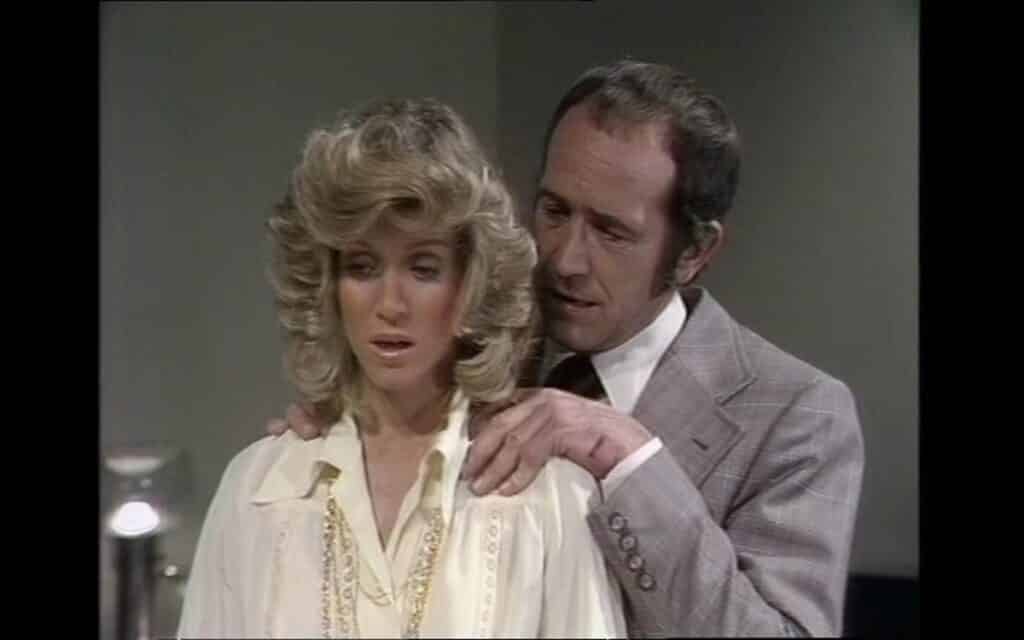 This is the kind of Thriller episode where I feel the need to cut any synopsis short for fear of ruining it. It's not giving anything away to say that Ian Hendry has a dual role in this particular tale (the title makes that pretty clear), nor to say that Donna Mills will be a damsel in distress by story's end but much of the enjoyment to be had comes from the way in which the audience is frequently wrong-footed as to which scenes feature Hendry as the deadly Terry, and which feature him as the innocent Bob, so subtle does the ever-dependable actor make the nuances between the two.
The playfulness with the viewer's perceptions really pays off in the final act, which essentially boils down to Patty (and the audience) having to work out who she can trust. Whilst the spider-and-the-fly exchanges between Hendry and Mills will inevitably lead to comparisons with series one highlight The Colour Of Blood and won't do it any favours, on its own terms Killer With Two Faces is a superb entry in the Thriller canon.
With the advent of early blue-screen effects, it was a commonly deployed ruse to use this in making the same actor appear in different roles at the same time. Killer With Two Faces doesn't employ such trickery, which might have been perceived by some viewers as a cop-out at the time.
And yet… today, when those same primitive effects now look like the gimmick that they were, their artifice highlighted by fuzzy images and blurred haloes around the performers, Hendry's riveting performance (which is what really makes Killer With Two Faces shine) stands high, unblighted by such period trappings.
TRIVIA NOTES: The last of Donna Mills' record-setting three appearances for a female actor in Thriller.
Ian Hendry's relationship with Brian Clemens went back all the way to the first series of The Avengers in 1961, and Clemens would later describe him as Britain's greatest actor.
Yet more superfluous titles were added for the later US TV-movie version, although they do at least overdub some of Hendry's dialogue onto a pasted-on murder scene in an attempt at authenticity.
And… calling the brothers Bob and Terry: A reference to sitcom Whatever Happened To The Likely Lads, perhaps? It had been on the BBC over the previous couple of years so it's possible.