Reading Time:
4
minutes
Take a look at some of London's weirdest haunted cemeteries and the ghosts that make them their home…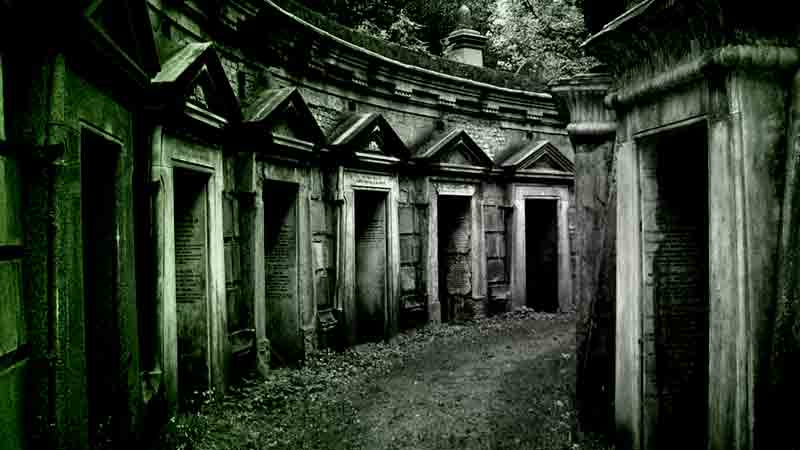 Here are some of London's haunted cemeteries…
Highgate Cemetery, Swain's Lane, Highgate N6
Highgate is world-famous, notable as the burial place for several luminaries, from Karl Marx to Douglas Adams.
The cemetery was opened in 1839, one of seven planned just outside Central London to alleviate the overflowing inner city graveyards, that were regarded as a public health nuisance.
The new section of the cemetery is said to be haunted by the insane ghost of a woman in grey who sounds like the London version of famous Mexican legend La Llorona.
The woman is said to run amongst the graves seeking her children, whom she herself had murdered; she is notable for her long, snaking hair. Another ghost wearing a robe can be glimpsed from a distance, but disappears on being approached.
During the 1960s and 1970s, the older section was the scene of an ongoing vampire flap, when a red eyed being, who turned into smoke was reportedly seen several times. This resulted in all kinds of people descending on the cemetery, from journalists, researchers and glory hunters. Legal action against one put an end to it. Also during the 1960s and 70s, a face was reportedly seen peering from behind the bars of the main gate in the old section.
More recently, at 10pm on the evening of 20 June 2012, paranormal investigators claimed to have seen the pallid apparition of a man wearing a suit, who they thought resembled an undertaker
And, of course, you can watch our videos about the Highgate Vampire here.
Cherry Lane Cemetery, Shepiston Lane, Harlington, Hayes, UB3
Someone caring for a grave caught sight of a tall man with no eyes, who disappeared by time the witness got to their feet. (This is all we know about this cemetery ghost haunting – sounded too good not to mention!)
Former London Necropolis Railway, near Waterloo Station, Lambeth, SE1
Story has it that a railway training school, which stood on the site of the former London Necropolis Railway, was unnerving for staff due to the predilection of door slamming closed by themselves.
The Railway, opened in 1854, carried bodies from an overcrowded London, which had no room for the dead, to Brookwood Cemetery. Operations only ceased in 1941, when much of the facilities near Waterloo were damaged by the Luftwaffe in the Second World War.
Brookwood Cemetery itself has tales of bizarre noises coming from the tombs and female cries.
Barnes Common, Vine Road, Barnes, SW13
The notorious Spring-Heeled Jack put in his first appearance at Barnes Common in 1837, where over the course of two nights, he was encountered by three girls, ripping their clothes and jeering at them as he made his escape.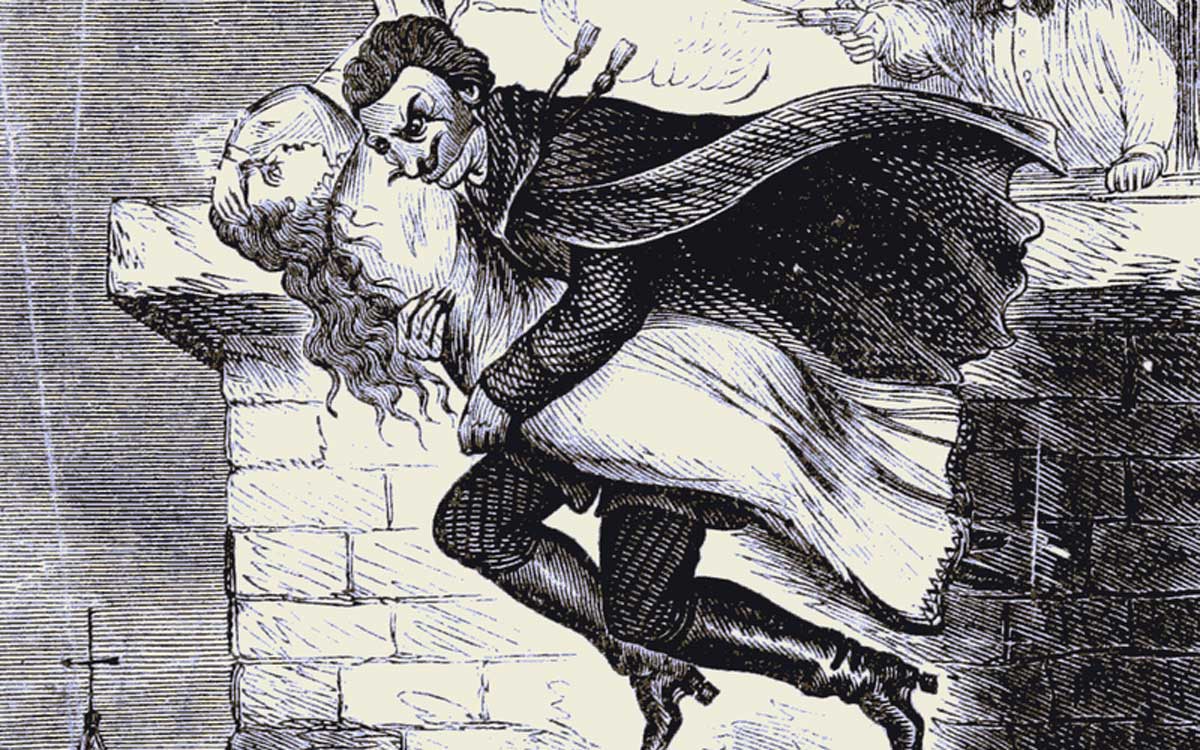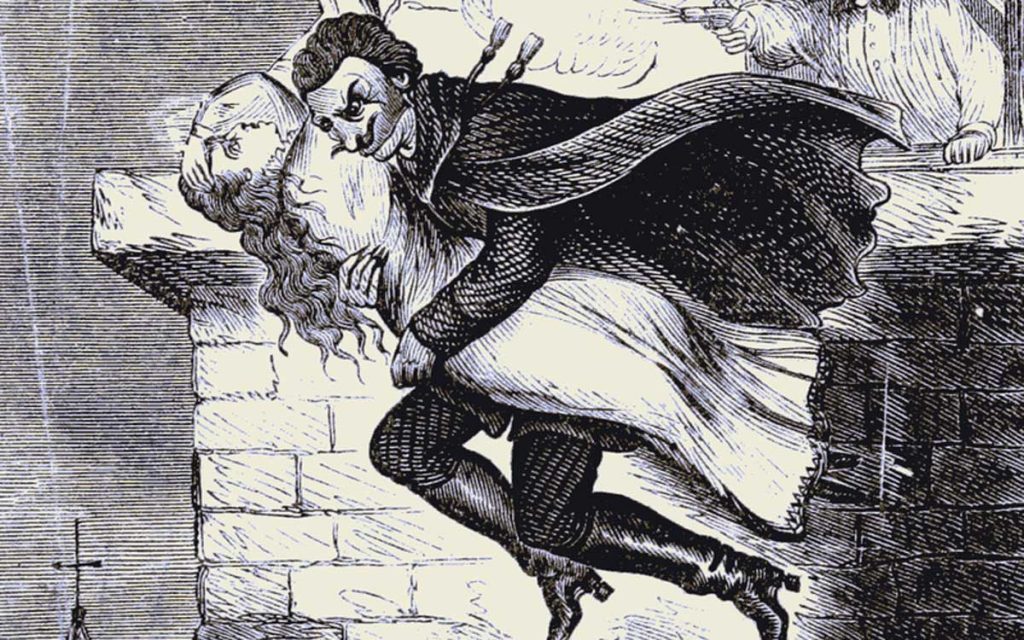 Jack also startled a business man, who was making his way home across the Common. The ugly figure of Jack sprang at the man over railings, and the pointed ears, glowing eyes and large nose cause the unfortunate gent to run away in fright.
The Common is also the haunt of an apparition wearing stereotypical prison garb and the neglected cemetery is apparently haunted by a number of ghosts, including a nun.
Brompton Cemetery, Fulham Road, Kensington, SW10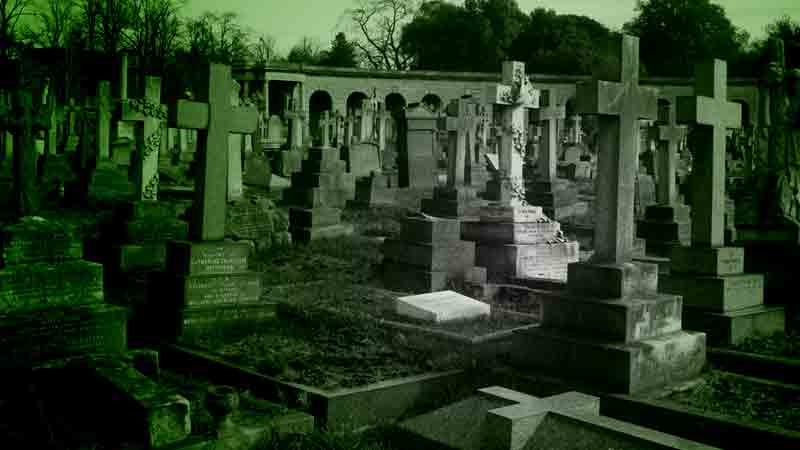 One of London's Magnificent Seven cemeteries opened in 1840, it is Grade I listed and managed by the Crown.
It is the final resting place of renowned Victorian actor William Terris, who was murdered outside the Adelphi Theatre by deranged actor Richard Arthur Prince in December 1897.
Terris is reputed to haunt the cemetery, as well as his usual haunts at Covent Garden Underground and outside the Adelphi.
Brompton Cemetery is also the burial place of Ernest Thesinger, who played Dr Pretorius in Bride of Frankenstein (1935). But there are no reports of the actor haunting the grounds.
Chingford Mount Cemetery, Old Church Road, Chingford, E4
The final resting place of the Kray twins has a particularly haunted reputation.
A phantom dressed in black on horseback has been seen several times in the galloping along the paths and is believed to be a huntsman. Others have reported hearing footsteps and inexplicable voices.
People have reported someone walking along behind them on the grass, and have turned to find no one there.
Have you been in haunted cemeteries? Tell us in the comments below!