Reading Time:
4
minutes
When an incapacitated patient gets a new live-in nurse, her family are unprepared for what follows. RICHARD PHILLIPS-JONES on the Thriller episode, Nurse Will Make It Better.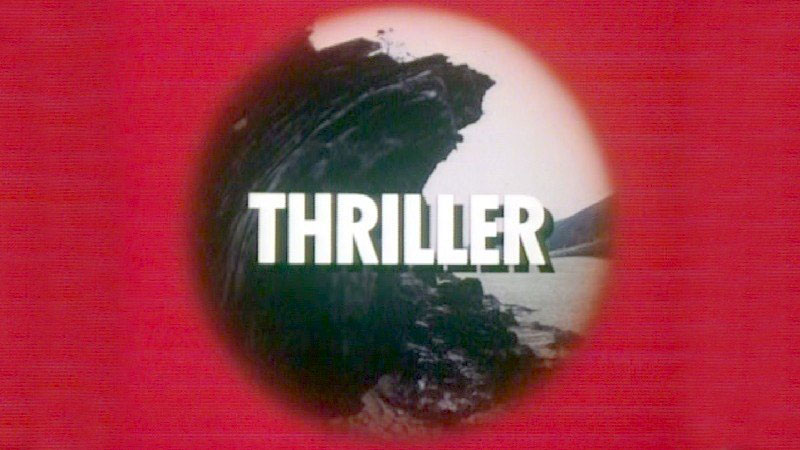 TITLE: Thriller – Nurse Will Make It Better
BROADCAST: 11 January 1975
STARRING: Diana Dors, Andrea Marcovicci, Ed Bishop, Linda Liles, Patrick Troughton, Cec Linder, Tiffany Kinney
WRITER: Brian Clemens
DIRECTOR: Shaun O'Riordan
Nurse Will Make It Better Review
After a serious riding accident, Charley Harrow (Liles) is unable to walk and confined to her bed. She makes for a very demanding patient, and her personal nurse is just walking out on her job when the mysterious Bessy Morne (Dors) arrives on the scene as a replacement carer.
Claiming to have been sent by "the agency", Bessy has an unorthodox idea of bedside manner and a curious pipe-smoking habit. Family security adviser Carson (Bishop) is suspicious, and his dog takes an immediate dislike to her, as does Charley's sister Ruth (Marcovicci), but younger sister Susy (Kinney) is smitten and finds herself taken under Bessy's wing.
Contradicting the medical prognosis, Bessy convinces Charley that she will walk again, prescribing a mysterious book for her to study. Subsequently, Charley's condition does indeed improve, but there is a price to pay: her personality undergoes changes for the worse, as does that of the increasingly influenced Susy.
A drunken preacher named Lyall (Troughton) is thankfully on Bessy's case, as is an increasingly worried Ruth, who learns disturbing truths from Bessy's former employer. Can they (and Carson) intervene in time to save the Harrow family from dark forces?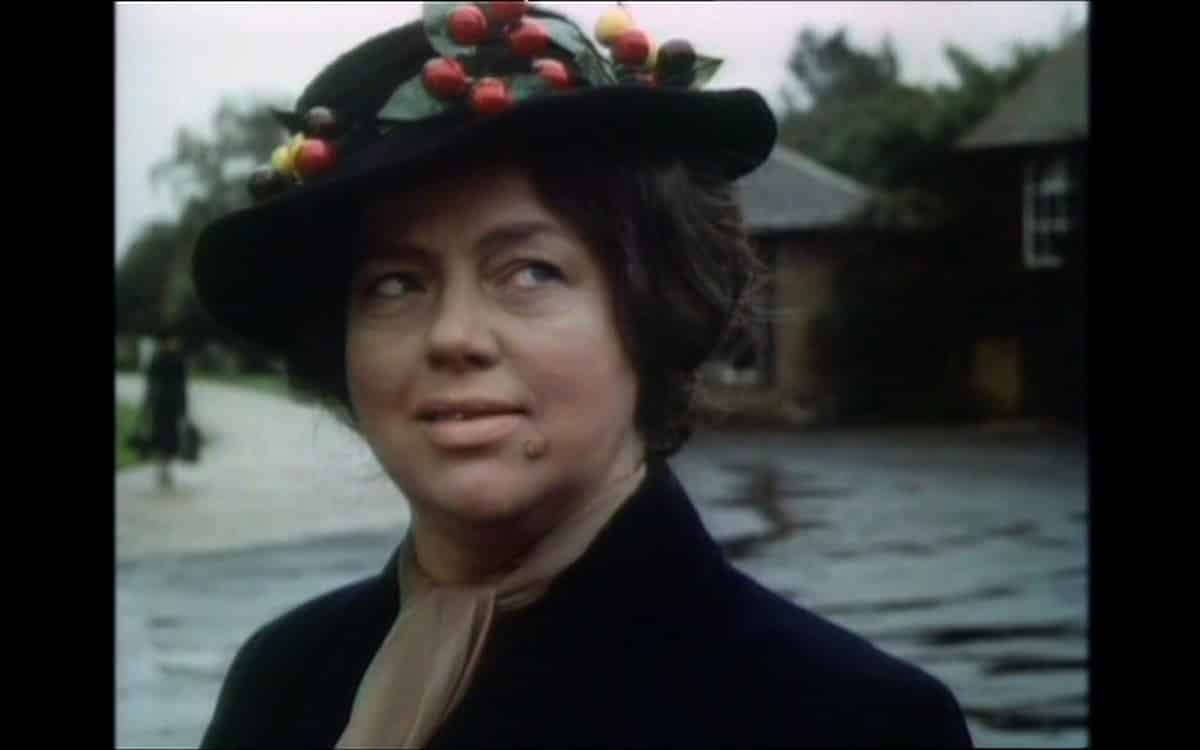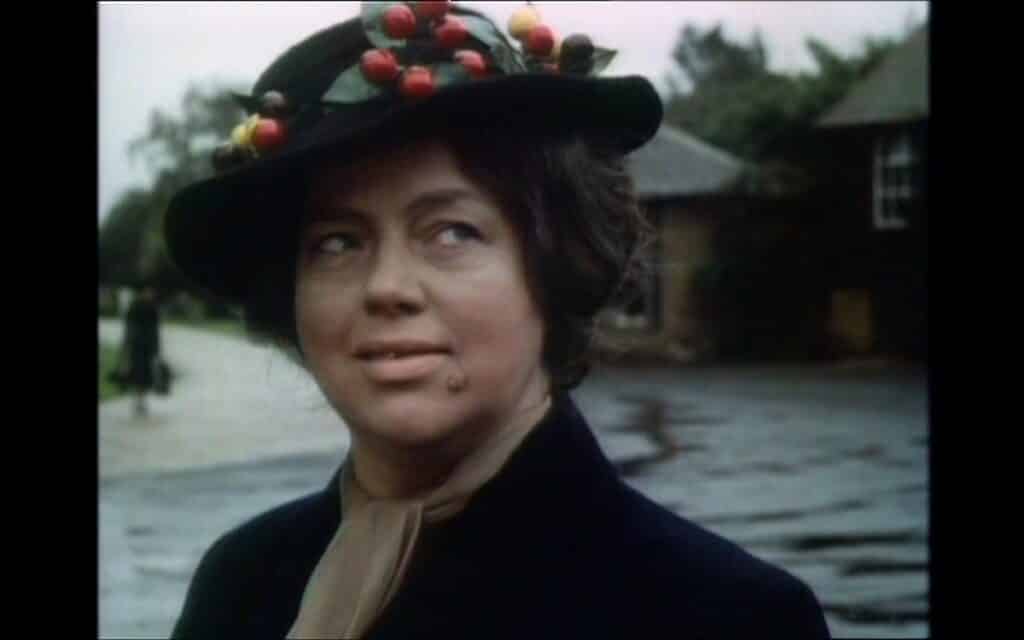 It's not too fanciful to believe that Diana Dors' turn as malevolent housekeeper Mrs. Wickens in The Amazing Mr. Blunden (1972) may have had some bearing on her casting here, since Bessy Morne is a similarly larger-than-life grotesque, like a Mary Poppins from hell. However, where her earlier performance had been played more broadly for comedy, here Dors reins it in and makes for a genuinely creepy presence, albeit one with a slight twinkle that lets the audience know she's in on the joke with them.
There's a grand guignol climax leading to a not entirely happy ending: It's a rare instance in Thriller where one wishes they'd had the advantage of shooting entirely on film with a bit more money, although the ATV crew do a sterling job as always and wring every ounce of production value out of their facilities. Still, can you just imagine it getting the Amicus treatment, or indeed Clemens penning a portmanteau collection for them?
That's probably nitpicking, though: For then-younger viewers who were staying up past their bedtime to watch Thriller surreptitiously, Nurse Will Make It Better might just be the most fondly and affectionately remembered of all its episodes, and Diana Dors' Bessy Morne one of their most beloved villains. It's a shame she never got to revisit the role in a sequel, although her Mrs. Ardoy in Children Of The Full Moon (from Hammer House Of Horror, 1980) makes a fine double-bill companion.
TRIVIA NOTES: The second Thriller episode in a row for director Shaun O'Riordan, who would helm seven in total. A former actor, O'Riordan would spend almost his entire directing career at ATV (and its later incarnation as Central Television), on projects as diverse as Sid James/Peggy Mount sitcom George And The Dragon (1966-68) and soap operas Emergency Ward 10 (1957-67) and General Hospital (1972-80). Perhaps most impressively for fans of creepy TV, he directed assignments 1, 2, 3 and 5 for Sapphire & Steel (1979-81) and spooky kids' classic Come Back Lucy (1978).
Is that an uncredited Linda Robson (later of Birds Of A Feather fame) who appears very briefly near the end of the episode? You decide.
When the original master tapes for Thriller were finally located for its restored DVD release, the original UK PAL master for Nurse Will Make It Better was missing. The best masters available were a slightly different cut for the US market and its later TV-movie version, both of which were in the American NTSC standard. The original UK version was reconstructed from these elements for the Network DVD box set, hence the softer visual quality (PAL utilised 625 lines of picture detail, while NTSC only used 525 lines).
The above does at least show an interesting difference between the original UK and US broadcasts: While the UK had static cast and crew credits at the end of each show, the US version utilised scrolling credits which ran faster.
And, speaking of the later TV-movie version… Where do I begin? This time around, there was a change of title to The Devil's Web (subtle, huh?), and a completely mismatching credits-scene of satanic-looking types walking and chanting around a bonfire in the dead of night, before torching some poor unfortunate. It's like a home movie that the neighbourhood devil worshippers would show to friends at their coffee mornings: "Ooh, isn't that Mr. Wilson there? His wife makes his satanic robes for him, you know. Lovely lady…"
Tell us what you thought of this episode, Nurse Will Make It Better, in the comments below!