Reading Time:
3
minutes
RICHARD PHILLIPS-JONES begins series three of Thriller: Michael Jayston is a murderous lothario, but Michael Gwynn is on his trail in A Coffin For The Bride.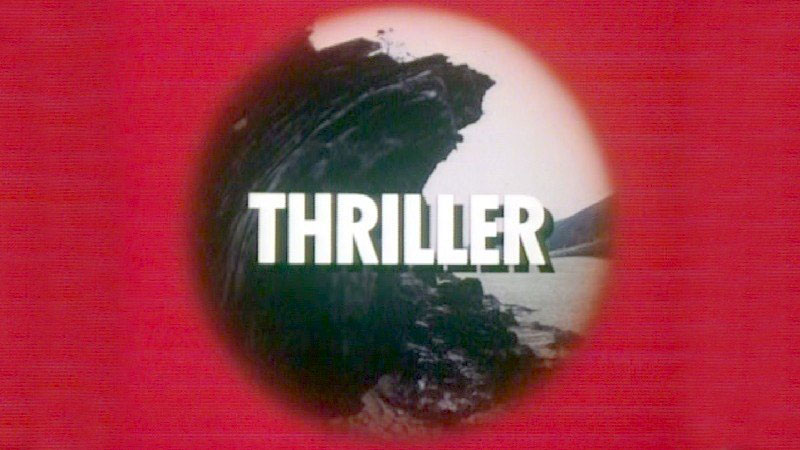 Triller – A Coffin For The Bride
TITLE: Thriller – A Coffin For The Bride
BROADCAST: 1 June 1974
STARRING: Michael Jayston, Helen Mirren, Michael Gwynn, Richard Coleman, Margaret Courtenay, Josephine Tewson, Arthur English
WRITER: Brian Clemens
DIRECTOR: John Sichel
Mark Walker has been married to his wife for five weeks, masquerading under the name of Jameson. It appears that this is the limit of Walker's attention span as far as wedlock is concerned, since he commemorates this mini-anniversary by drowning his spouse in the bath.
The late Mrs. Jameson's lawyer, Oliver Mason is immediately suspicious, and accuses Walker outright of murder, but with the police convinced that the death was an accident, Mason is powerless to do anything, and a smug Walker pockets a nice inheritance.
We jump forward 14 months, and Walker (now under the pseudonym of Tully) is already wed again to Yvonne. Walker pulls the same trick, and again the police are convinced that the death was an accident.
Walker clearly gets through money quickly, because he's soon working on wooing Angela Ludlow, a brash and larger-than-life character who lets slip that she has the wealth of two deceased husbands in the bank. However, Walker's latest conquest is complicated by the fact that he has become genuinely attracted to Stella McKenzie, a theatrical designer.
Walker has decided that Angela will be his last kill before he pockets the cash and embarks on a life of bliss with Stella, but Mason is still on his case, and things are about to take a very awkward and unexpected turn.
That's all I want to tell you about this crime-laden yarn, for it would be the most heinous crime of all to spoil this one for you.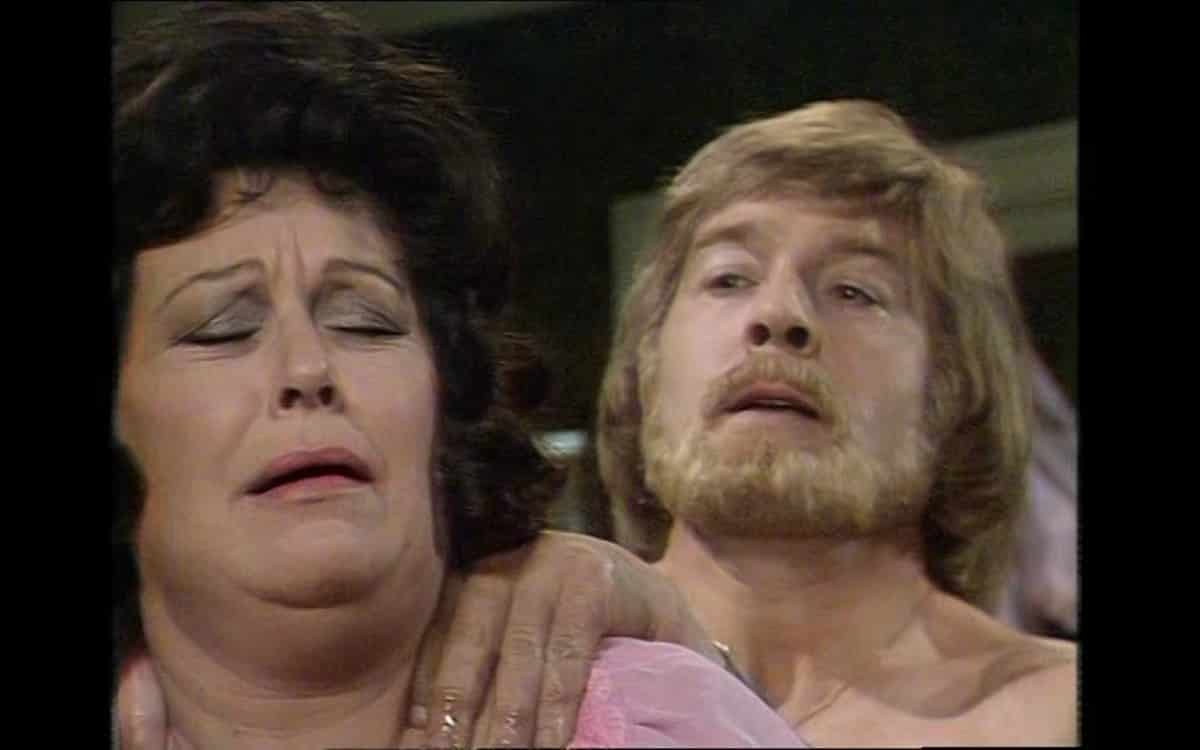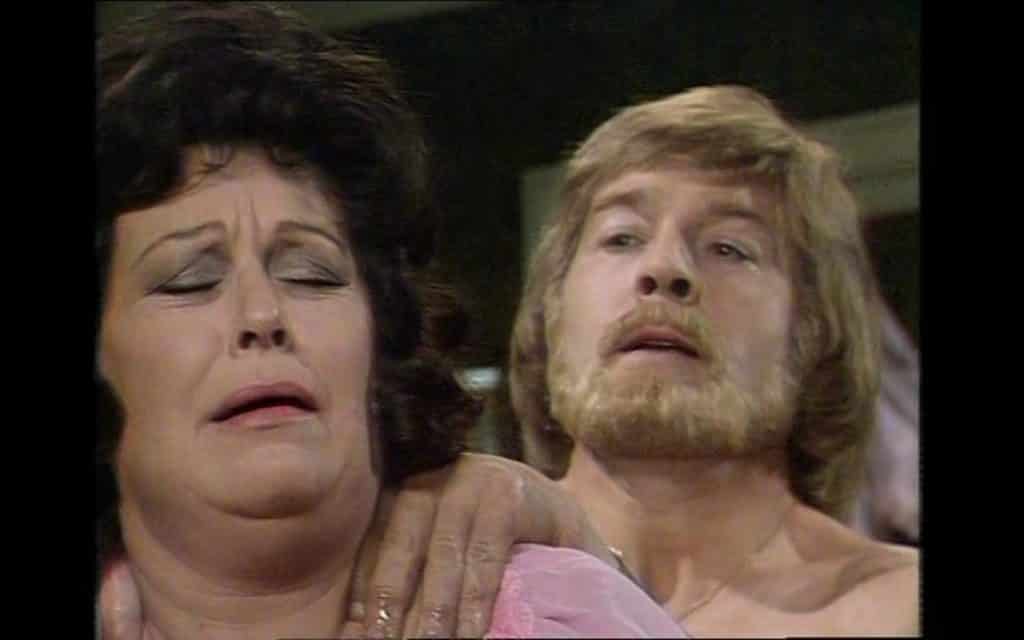 Michael Jayston clearly made a big impression as the murderous butler in the series 2 story, Ring Once For Death, and is the perfect choice for Mark Walker. If anything, Jayston manages to ramp up the performance another notch here.
Helen Mirren was some way away from her deserved national icon status, but was clearly already a talent to watch out for. Between them, Mirren and Jayston (buoyed by one of Clemens' very best stories for the series) make this a true Thriller classic, and one hell of a way to kick off series three. Its brilliant denouement left the rest of the episodes a lot to live up to.
TRIVIA NOTES: Brian Clemens once cited A Coffin For The Bride as his own personal favourite episode of Thriller.
There's a clear nod in the premise to the case of George Joseph Smith, who murdered his three wives by drowning them in the bath on their respective honeymoons. The crimes became known as the Brides In The Bath murders, and Smith was executed for them in 1915.
Jayston and Mirren had previously both appeared in a film of the RSC's production of A Midsummer Night's Dream in 1968. Jayston played Demetrius, and Mirren played Hermia.
Curiously, the opening panning-shot of London begins with a view of the South Bank Studios, home of one of ATV's rivals in the ITV network, London Weekend Television. Later the main HQ of the combined ITV (and renamed The London Studios), at the time of writing it is sadly slated for redevelopment.
The later US TV-Movie version went by the vacuous title of Kiss Kiss, Kill Kill. The best I can say for the incredibly naff alternate titles is that they at least manage not to give the plot away on this occasion.
Tell us what you thought of this episode – A Coffin for the Bride!