Reading Time:
3
minutes
When a hotel guest protests that her travelling companion cousin has gone missing, the management and guests deny all knowledge of her ever checking in. RICHARD PHILLIPS-JONES looks at the Thriller episode Come Out, Come Out Wherever You Are.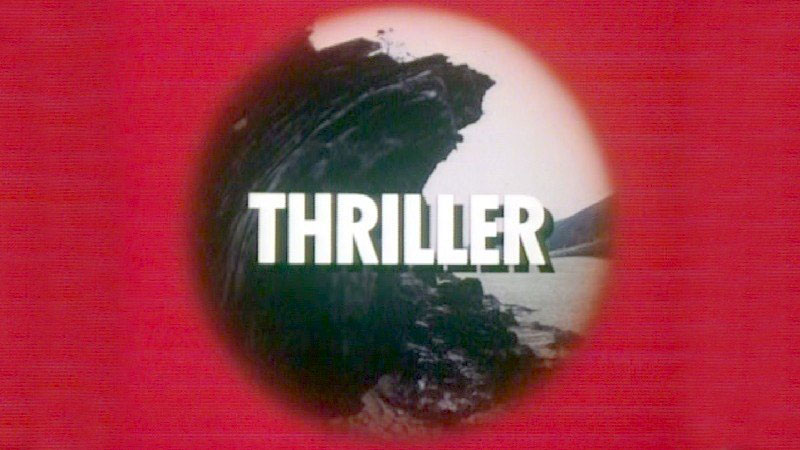 TITLE: Thriller – Come Out, Come Out Wherever You Are
BROADCAST: 29 June 1974
STARRING: Lynda Day George, Peter Jeffery, John Carson, Colette O'Neil, Bernard Holley, Richard Corbet, Molly Weir, Kathleen Mallory
WRITER: Brian Clemens
DIRECTOR: John Sichel
Cathy (George) is on a sightseeing tour of the UK with her cousin Jane (Mallory). When visiting an old tower, Jane is taking photographs from the top when she appears to lose her footing and is in danger of falling to her death. Cathy seems to be frozen in terror. The opening credits begin.
Next thing we know, Cathy is packing Jane's luggage in the boot of her car, and calling for her outside a motel room, before we see their car heading to an old country hotel. The scene fades to the hotel landing, late at night as two guests are disturbed by a scream coming from one of the rooms and a sinister figure, whose face is not shown uses a straight razor to cut away the hotel register page on which Jane has signed in.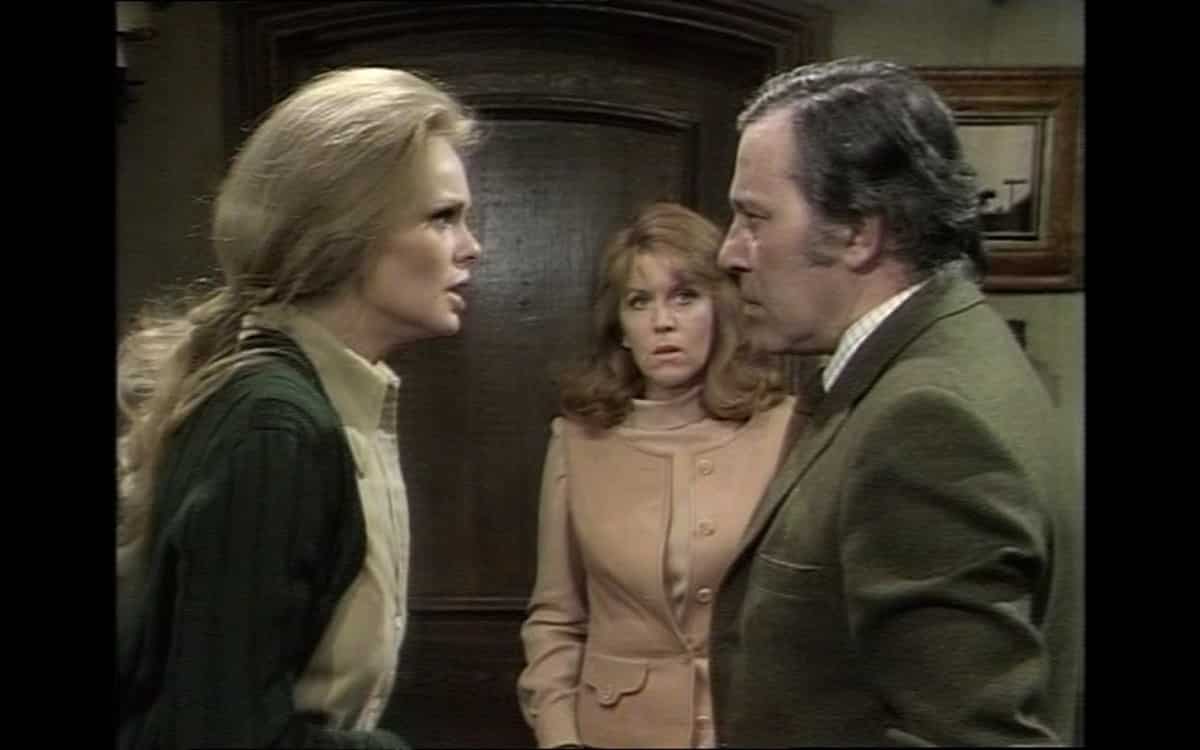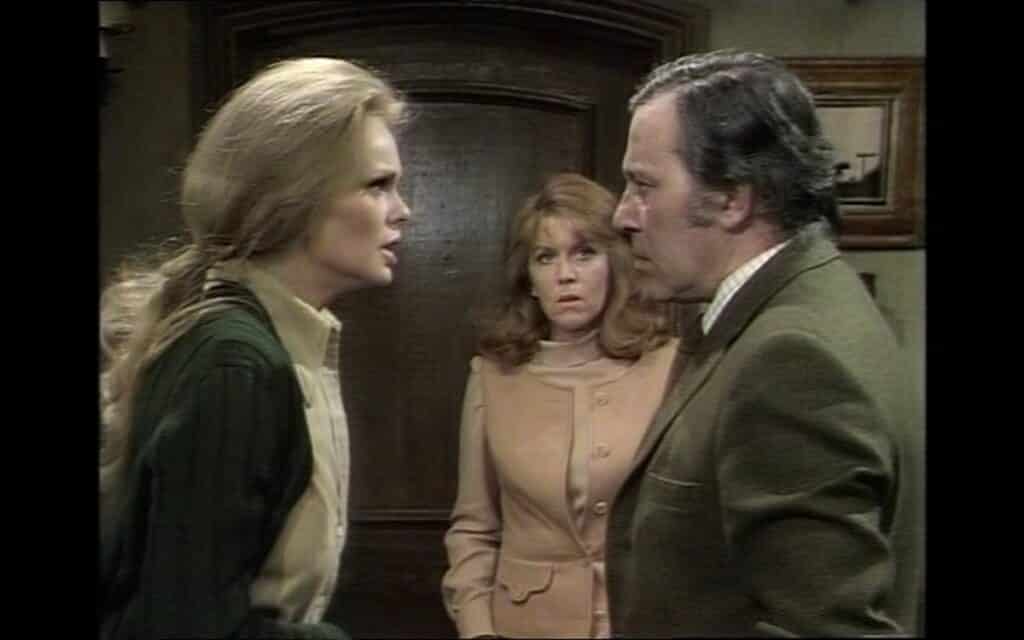 The next morning, we're introduced to the hotel owners, Arthur and Alice Lewis (played by Carson and O'Neil), and guests Paul (Holley) and Miss Pendy (Weir), both of whom were disturbed by the scream in the night. Coming down for breakfast, Cathy enquires about the whereabouts of her cousin, but nobody seems to have any knowledge of Jane having checked in with her…
There's certainly plenty going on in this one! Arthur seems to have a drink problem, Alice may be having a fling with Paul, Cathy is taking pills for an undisclosed ailment, still having flashbacks to the image of her cousin teetering over the edge of the tower, and who is the fella walking around the hotel with a rolled up carpet?
Meanwhile, once the police come to investigate it seems they're not above using a bit of brutality or helping themselves at the hotel bar. This would become par for the course when The Sweeney debuted on ITV the following year but would likely have been an even more controversial depiction when Come Out, Come Out Wherever You Are was broadcast just a few months earlier.
A long flashback sequence towards the end finally puts the audience in the picture, and police officer Dexter (the ever reliable Peter Jeffrey) gets his culprit. It's probably one of the more far-fetched and convoluted reveals in the series, and the additional twist at the very end comes dangerously close to over-egging the pudding but Brian Clemens just, JUST manages to pull it off. There's not many other writers who could get away with it.
TRIVIA NOTES: The second appearance in Thriller for Spooky Isles favourite John Carson, following series one's Possession. A long-time friend of Brian Clemens, Carson had also recently appeared in Clemens' sole directorial effort, the late Hammer favourite Captain Kronos: Vampire Hunter, which had its limited theatrical release two months before this episode of Thriller aired.
Lynda Day George presumably made the trip to the UK with her husband, Christopher George – he appears in the following episode, The Next Scream You Hear.
This was the only credited TV role for Kathleen Mallory. After two uncredited appearances in Space: 1999 the following year, she appears to have dropped out of sight.
Even by their usual inane standards, the alternate titles for the later US TV-Movie version truly surpass themselves in bizarreness. "What the hell?" doesn't even begin to cover it, as a very poor stand-in for Kathleen Mallory is chased around a wood by someone in a Halloween skeleton costume with a knife, for no fathomable reason whatsoever. It has to be seen to be believed.