Reading Time:
3
minutes
A chance misdialled phone call leads to a failed actor posing as a psychiatrist for a quick buck, but is he out of his depth? RICHARD PHILLIPS-JONES looks at Thriller: Dial A Deadly Number.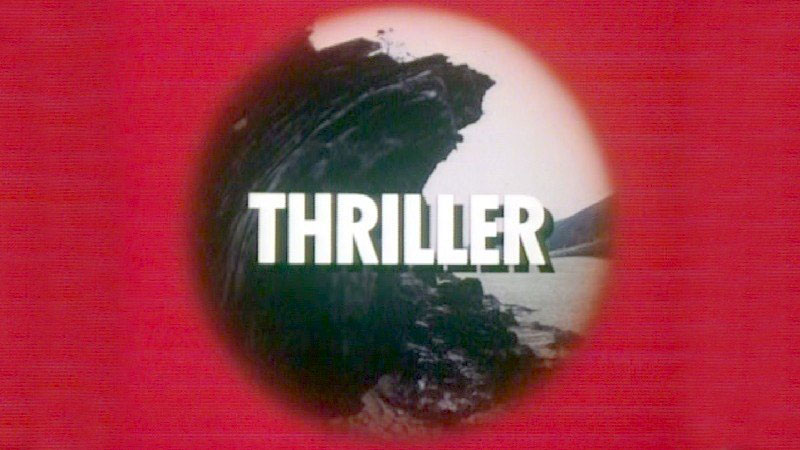 TITLE: Thriller – Dial A Deadly Number
BROADCAST: 01 May 1976
STARRING: Gary Collins, Gemma Jones, Beth Morris, Linda Liles, Cavan Kendall, Peter Schofield, Richard Warner, Charles Lamb, Dennis Blanch
WRITER: Brian Clemens
DIRECTOR: Ian Fordyce
American Dave Adams (Collins) has stars in his eyes, but his plans of making it as an actor have thus far been an abject failure. Flat broke in England, in debt to his flatmate Tim (Kendall) and running out of sources to sponge cash from, things seem to take a surprising upturn when the telephone rings.
The caller is Helen Curry (Jones), a troubled soul who is plagued by nightmares in which she imagines herself to be brutally stabbing a man on the staircase of her vast country home. Helen believes that she is calling a recommended psychiatric professional, but an incorrectly dialled digit leads her to Dave instead.
Thinking on his feet, Dave sees an opportunity to make some fast money and demonstrate his thespian skills – after all, how difficult can it be to pose as a psychiatrist, pick up some layman's knowledge from a textbook, make the lady feel a bit better about herself and pull himself out of his dire financial straits into the bargain?
Dave agrees to head out to Helen's home as a matter of urgency (for an increased fee, naturally), and the cocky Dave surmises that Helen is not ill, merely a spoilt rich girl who he can extract money from for his dubious services.
Meanwhile, Sally Kirby (Morris) is meeting with private investigator O'Hara (Schofield) to enlist his help in finding her missing brother. Sally hands him a photograph, which reveals her sibling (Blanch) to be the man slain in Helen's nightmare.
Matters are further complicated when Dave is unable to keep his libido in check and fancies his chances with Helen's house-sharing sister, Ann (Liles), just the sort of thing to get a real medical professional struck off. He's unaware that the relationship between the two sisters is a complicated one, or that things are going to take a dark turn when the private detective calls at the house…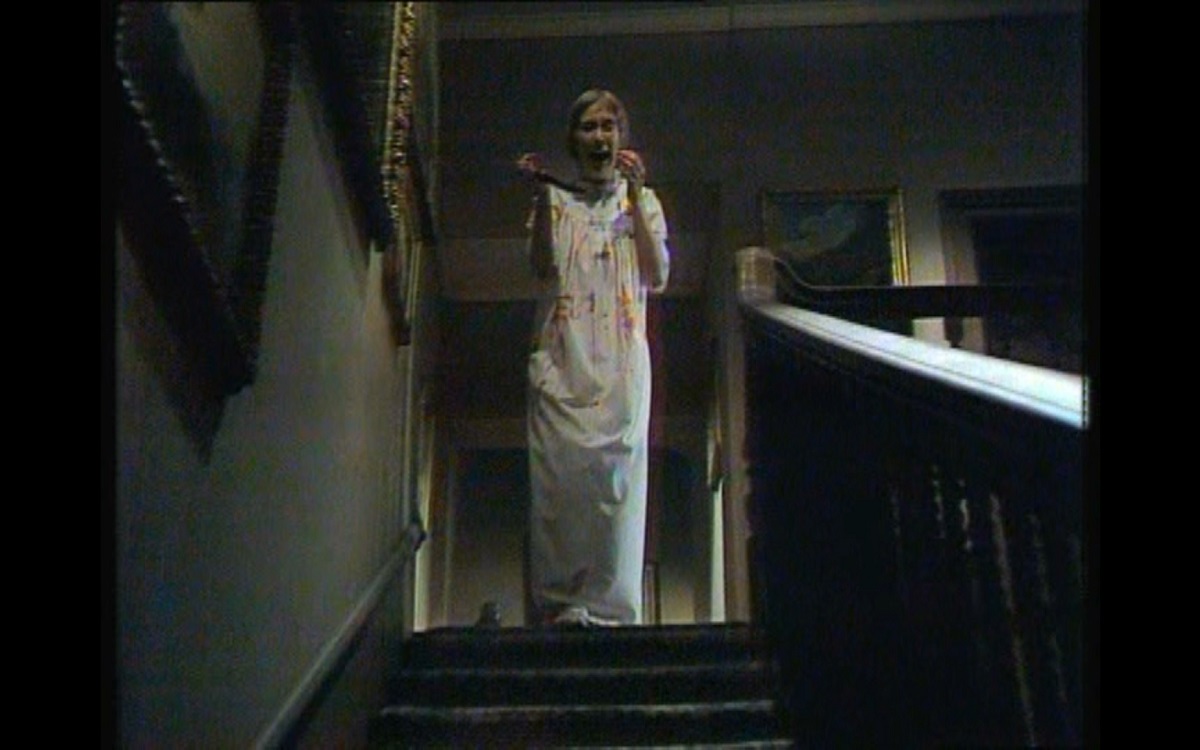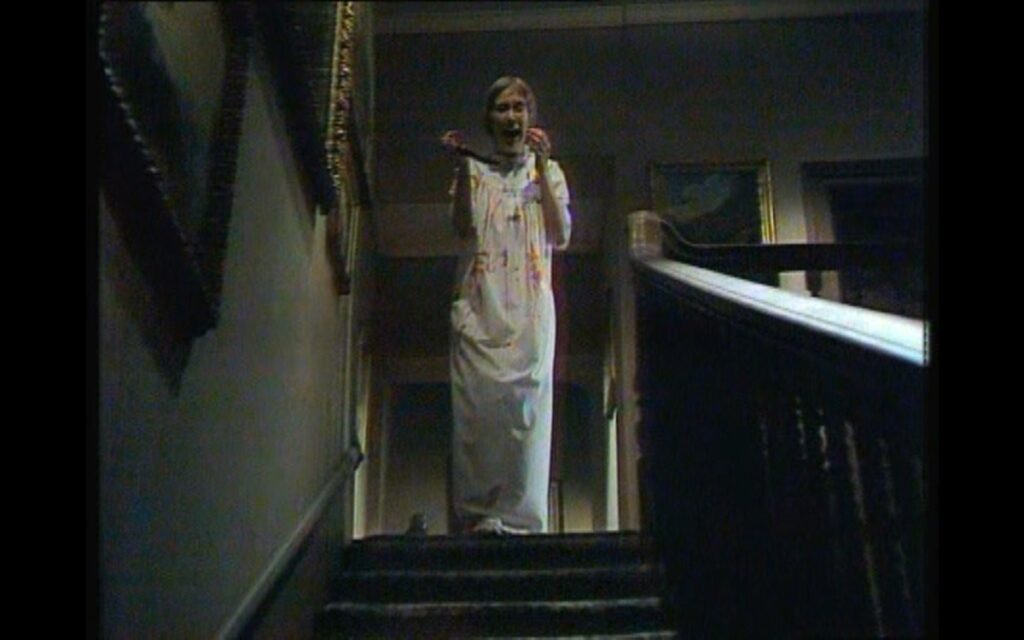 After playing a fantastic louse in series 5 classic The Double Kill, Gary Collins completes his trio of Thrillers with another money grabbing scumbag. His financial aims are admittedly more modest on this occasion, and his intentions may not be murderous but they're still thoroughly reprehensible.
Picking up the gore count where series five's Murder Motel left off, the pre-credits sequence (depicting Helen's nightmare) sets out the episode's stall with a Psycho-referencing stabbing and O'Hara's arrival and ascending (and abrupt descending) of the staircase recalls Martin Balsam's fate at the Bates Motel.
Clearly up to his neck in the proverbial manure, it's a real creepy treat to watch Collins' complete change of demeanour and loss of his cocky swagger as Dave realises just how out of his depth he really is as the third act progresses and his ultimate retribution makes for a satisfying payoff.
The explanatory wrap-up at the end might feel an unnecessary addition for some but, in this context it makes perfect sense: Psycho did pretty much the same thing and it tops off the homages to Hitchcock's classic nicely.
With its careful pacing making for a genuinely gripping and fun ride, Dial A Deadly Number holds its head up proudly as a series six Thriller highlight.
TRIVIA NOTES: Just a few months later, Gemma Jones had great success in the UK with the lead role in the BBC hit The Duchess Of Duke Street.
Seen here only in dreams and flashbacks, Dennis Blanch would gain British stardom alongside Don Henderson in Granada's popular police series Strangers (1978-82).
If the title seems familiar to Clemens fans, Dial A Deadly Number was of course a classic Avengers episode from 1965, penned by Roger Marshall.
The later TV-Movie titles ramp up the Psycho referencing with a rocking chair in an attic room recalling Norman's mother's resting place, but there's otherwise no clear connection with the story about to unfold.
The third and final episode directed by Thriller's series 4 to 6 producer Ian Fordyce. Considering his track record across One Deadly Owner, The Double Kill and Dial A Deadly Number it's perhaps a pity that he didn't get to direct more of them.