Reading Time:
3
minutes
A ruthless man is seeking the perfect killer to get rid of his wife. "Classic Clemens", says RICHARD PHILLIPS-JONES on the Thriller episode, The Double Kill.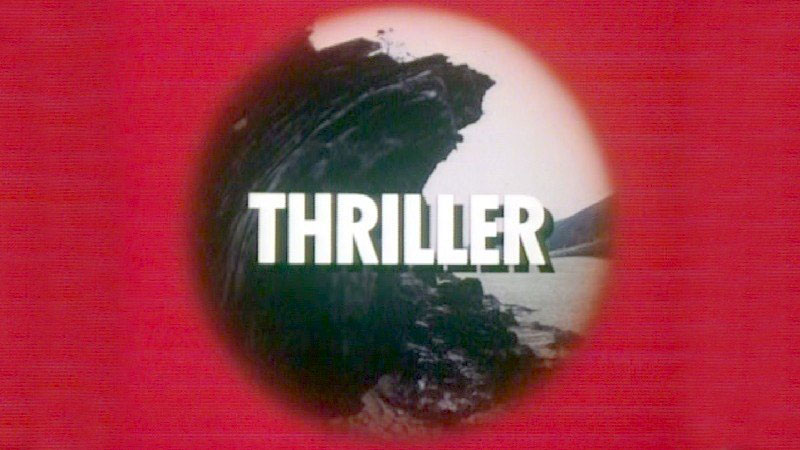 TITLE: Thriller – The Double Kill
BROADCAST: 19 April 1975
STARRING: Gary Collins, Penelope Horner, James Villiers, Peter Bowles, Stuart Wilson
WRITER: Brian Clemens
DIRECTOR: Ian Fordyce
Hugh Briant (Collins) seems to be actively encouraging a burglary at the mansion belonging to his wife, Clarissa (Horner), bragging at every opportunity about the wealth of antiques and valuables on display in the marital home.
What appears to be drunken bragging turns out to be a very elaborate audition process: Hugh is hoping to attract the ideal candidate to bump off Clarissa and leave him a wealthy, single man and when an apparently ruthless and conscience-free contender comes into his world it looks like the perfect match…
So far, so straightforward but Brian Clemens is on best form here and won't palm the audience off with so simple a premise. The Double Kill has many of the finest Thriller ingredients: An assassin (Wilson) who will not stick to the plan, an unorthodox investigating officer (Bowles) who is happy to bend the rules to follow his hunch, and a central protagonist in Gary Collins who might just trip himself up through trying to be too clever.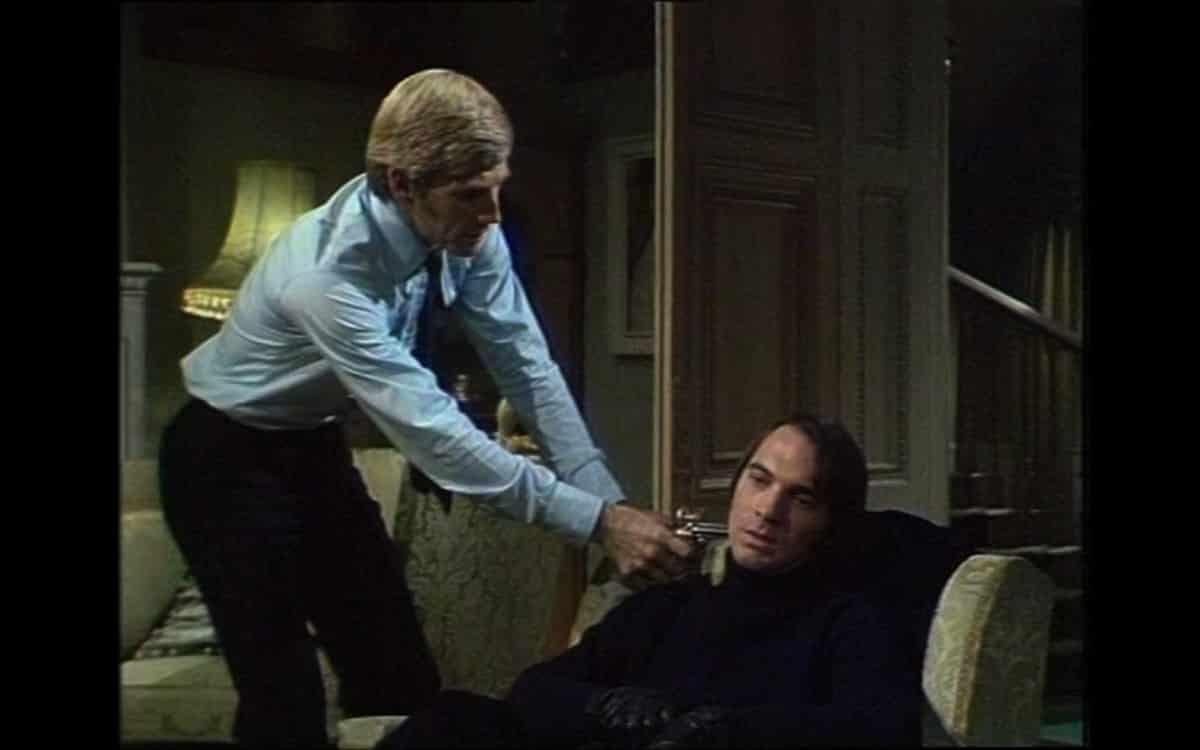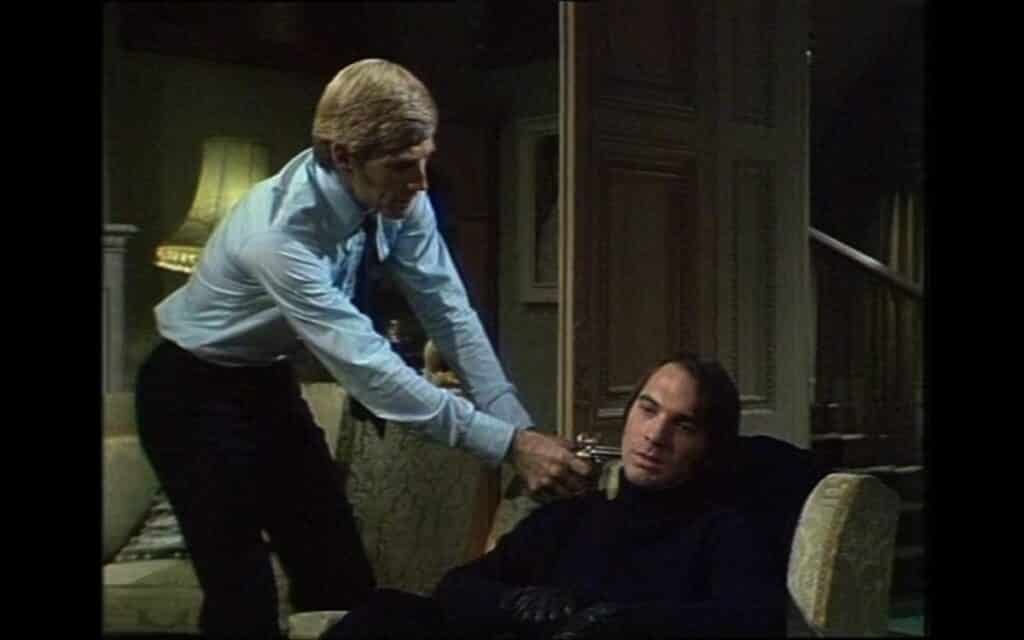 Collins makes his second Thriller appearance with a much more restrained performance than he gave in the series two opener, Only A Scream Away. Here, he's perfectly slimy as the no-good husband who is happy to fritter away his wife's fortune in nocturnal card games but isn't content with simply sponging from her – he wants it all, and clearly doesn't have any qualms about how he gets it.
His scenes with killer-elect Max Burns (Wilson) are top drawer stuff, Collins and Wilson playing a tense game of mental one-upmanship and their contrasting acting styles bouncing off each other nicely. Peter Bowles, meanwhile makes for a fine foil. With nothing to go on but gut instinct, Supt. Lucas has no trouble in wrong footing and unsettling Hugh at every turn.
You'll have noticed that I've avoided too much in the way of specifics in covering this episode: This is one to be savoured without too much foresight, as though you were catching it sight-unseen on that April Saturday in 1975. The Double Kill is classic Clemens and not only a series five highlight, but one of the best Thrillers of the lot.
TRIVIA NOTES:
The second of three episodes directed by Ian Fordyce, who also took over as Thriller's producer for its final two series.
Penelope Horner had recently been seen as Mina in Dan Curtis' TV adaptation of Dracula (1974).
Credit where it's due: The later US TV-Movie titles are actually quite creative on this occasion, taking the pre-titles sequence from the original UK version and extending it. In this new redux, our burglar is certainly getting himself well tooled-up for the job and the new footage does an admirable job of blending in.
Another nod from Clemens to Hitchcock: There's more than a dash of Dial M For Murder (1954) in this one.
Here playing Briant's continuously tipsy friend Paul, James Villiers of course had plenty of form in the darker nooks of British film and TV: See also Blood From The Mummy's Tomb (1971), Asylum (1972) and The Amazing Mr. Blunden (1972).