Reading Time:
2
minutes
RICHARD PHILLIPS-JONES reviews Thriller's Murder in Mind as he continues his trawl through Brian Clemens' classic 70's anthology series.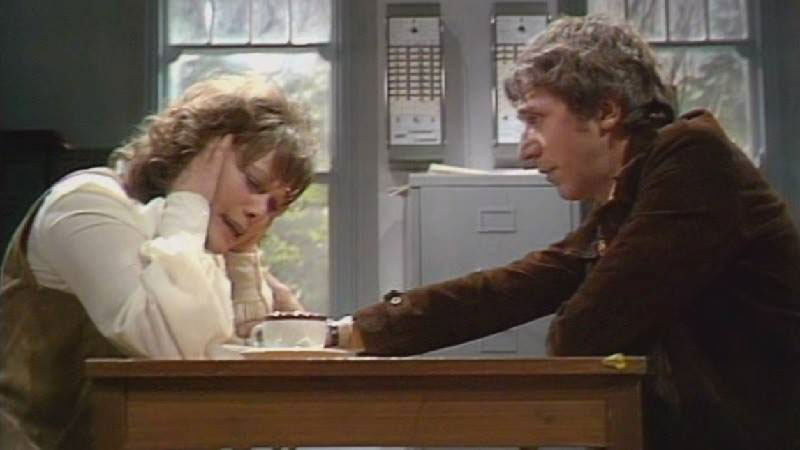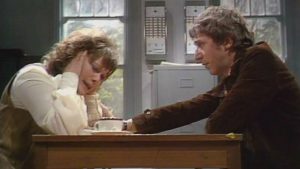 TITLE: Thriller – Murder In Mind
BROADCAST: 19 May 1973
STARRING: Richard Johnson, Zena Walker, Donald Gee
WRITER: Brian Clemens
DIRECTOR: Alan Gibson
Murder in Mind Review
A dazed and confused woman (Zena Walker) crashes her car, then stumbles into a quiet country police station. She appears to be suffering from temporary amnesia, yet seems convinced that she has just committed a murder.
Her husband (Richard Johnson), a popular crime novelist, arrives to take her home, and the local coppers put it down to a case of hysteria, exacerbated by a bump on the head. However, one officer (Donald Gee) suspects there might be more to it, and that the lady may be telling at least part of the truth, albeit unwittingly. She might also be referring to an incident which hasn't actually happened yet…
An intriguing idea, this one perhaps played out better on paper than it does on the screen, somewhat surprisingly since this episode was helmed by reliable hand Alan Gibson, who also directed some late period Hammer films (Dracula A.D. 1972, The Satanic Rites Of Dracula, Crescendo) as well as ten episodes of Tales Of The Unexpected.
The pacing of the episode, particularly at the climax, is perhaps compromised by the shot-on-video studio presentation, not an accusation you might normally level at a series which mostly accommodated the constraints of the format to good effect. It's also one of the few instances where Clemens might have been a bit too clever for his own good – The twist in the tale seems somewhat laboured, and doesn't entirely convince.
Ultimately, with the mildly comical scenes of banter at the police station, the whole thing plays out like a particularly oddball episode of Z-Cars. If taken on that level, Murder In Mind is an enjoyable enough entry, if not a prime example of the series at its best.
TRIVIA POINT: Interestingly, the title Murder In Mind would appear again as the name of Anthony Horowitz's impressive anthology series, which ran from 2001 to 2003 on BBC1.