Reading Time:
2
minutes
REVIEW BY CHARLIE ALBERTSON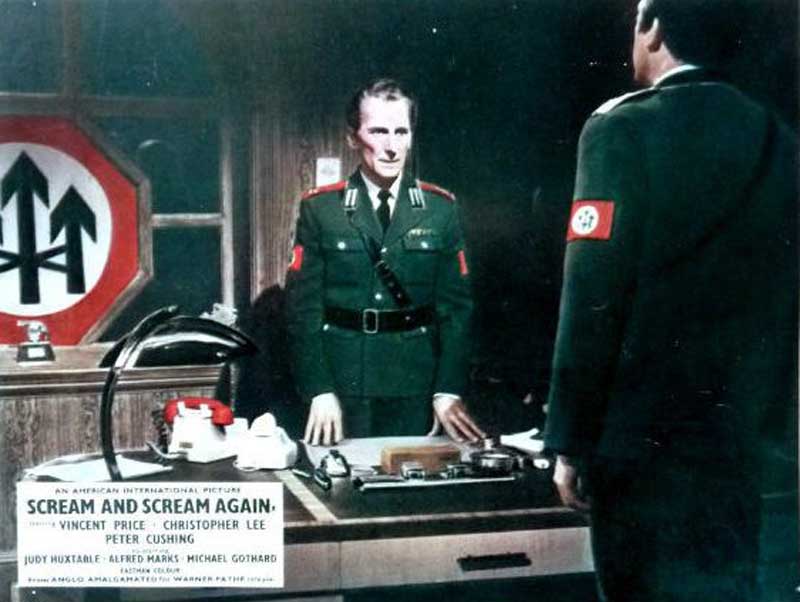 TITLE: Scream and Scream Again
YEAR RELEASED: 1970
DIRECTOR: Gordon Hessler
CAST: Peter Cushing, Christopher Lee, Vincent Price, Michael Gothard and Alfred Marks
Review of Scream and Scream Again 1970
The opening of Scream and Scream Again, featuring an unfortunate jogger, pretty much haunted my childhood and still packs a punch today.
I won't spoil it for you by revealing what happens but I can't help but feel that this event is a metaphor for the whole movie.
Like Frankenstein, a story that this movie was clearly influenced by, the writers take a bit from here and a bit from there and cobble the pieces together in to a whole that never quite adds up, never quite works.
Ultimately this movie feels like three plots stitched together, which it probably was. Plot number one features Vincent Price as said Frankenstein style scientist; plot number two features Michael Gothard as a deranged, superhuman killer and plot number three features a Communist style Eastern European dictatorship. Christopher Lee as a mysterious Secret Service officer, ties the whole thing together at the end.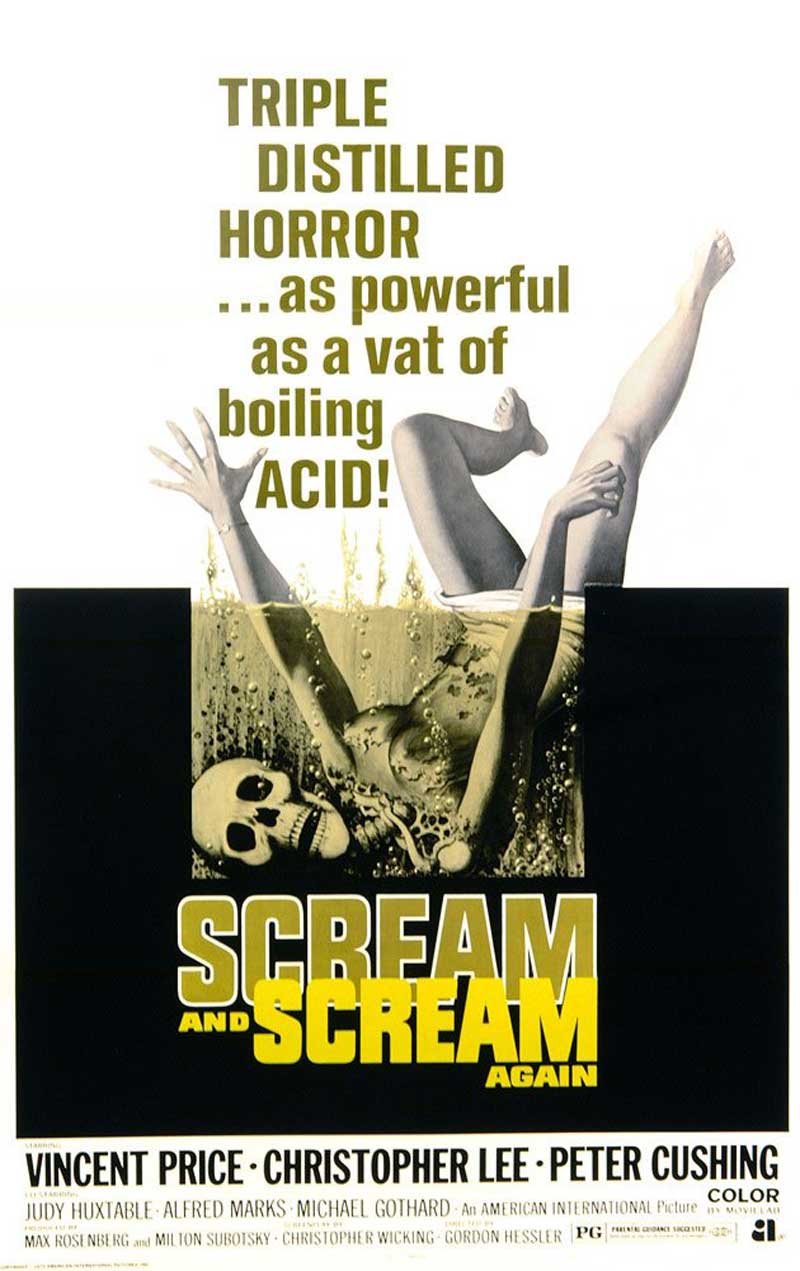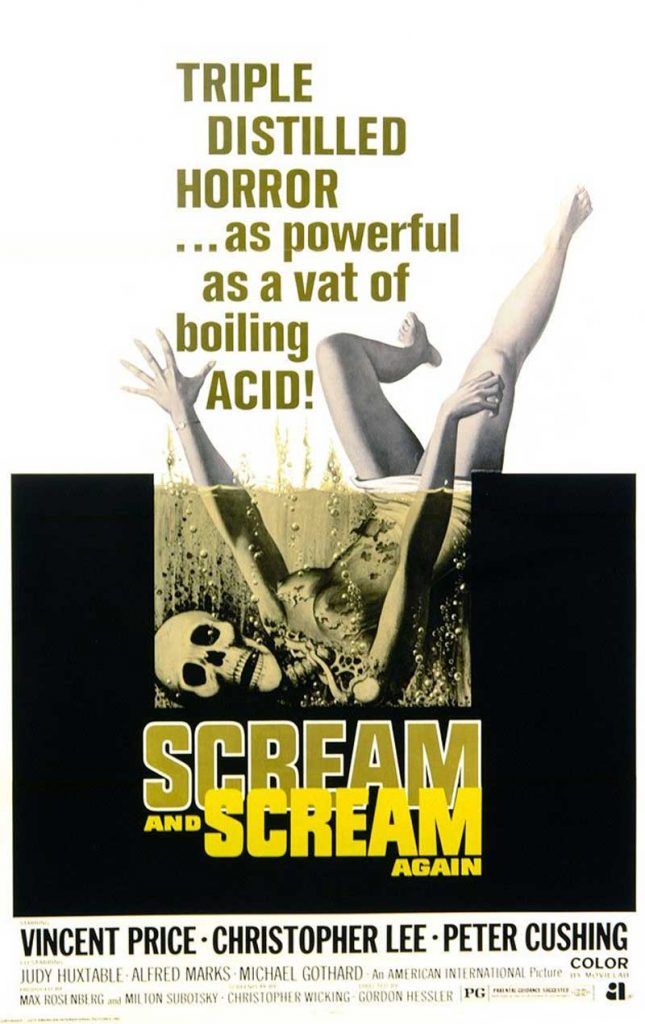 Don't get me wrong, I love this movie. It truly is a movie you should see.
It's a very British movie too: Alfred Marks' irascible copper is a joy to behold and even Peter Sallis makes an appearance, only to be quickly dispatched – Grommit would not be happy. Michael Gothard has the moves like Jagger and the looks too and is oddly sympathetic as the "Vampire" killer, making his escape from handcuffs in a truly memorable way.
The main cevent – the one we turned up for – of "Price, Lee and Cushing – together at last!" is slightly misleading as the three great men never share a scene.
Cushing is offed pretty quickly and Lee and Price feature in a quick denouement. In terms of screen time, Alfred Marks gets the most and therefore should have gotten top billing; in fact he is brilliant and really shows his range in this film.
Scream and Scream Again is a bit of an oddity but highly watchable nevertheless. Ignore the Cold War nonsense and enjoy the main course of mad science and murder.
Read 17 things you must know about Scream and Scream Again (1970)
Guest writer CHARLIE ALBERTSON was born in Yorkshire but has lived in Northamptonshire for 24 years where he teaches Media Studies and English. Married with two children, obsessed by horror movies, prog rock and PS3, Charlie's own blog can be read here.
Watch Scream and Scream Again 1970 trailer
Tell us what you think about Scream and Scream Again 1970 in the comments section below!