Reading Time:
4
minutes
Madhouse 1974, starring Vincent Price and Peter Cushing, is a 1970s horror gem for acquired tastes, says TERRY SHERWOOD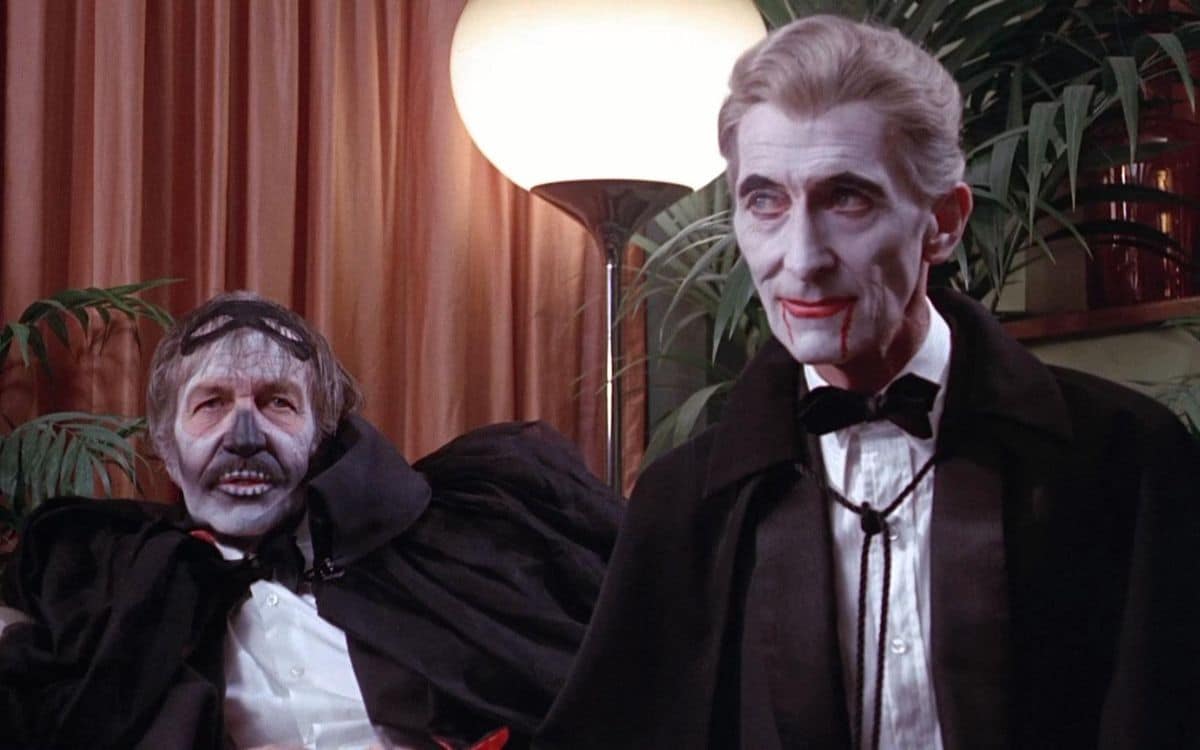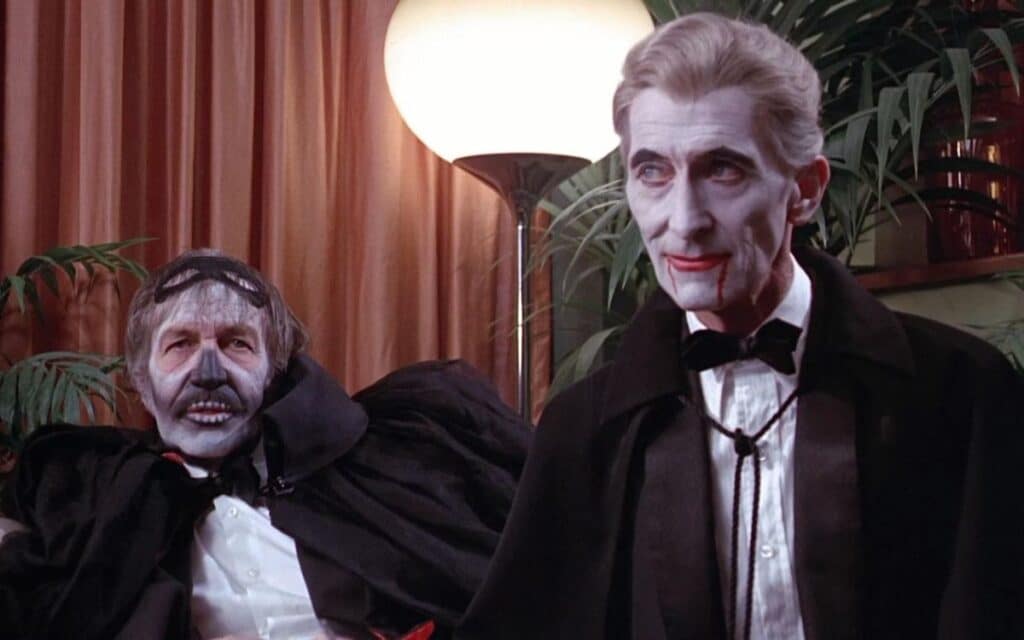 Review of Madhouse 1974
TITLE: Madhouse
RELEASED: 1974
DIRECTOR: Jim Clark
CAST: Vincent Price, Peter Cushing, Robert Quarry, Adrienne Corri, Natasha Pyne, Michael Parkinson, Linda Hayden, Barry Dennen
Following what seemed to be the method in the seventies of teaming two genre names for getting "bums in the seats", you have American International Picture's Madhouse 1974. Director Jim Clark has crafted a rather perverse gem if you can get by the cliches. The other drawback is that this film was released after Vincent Price's The Abominable Dr Phibes 1972, its sequel and Theatre of Blood 1973 all of which are similar.
"Fasten Your Seat Belts. It's Going To Be A Bumpy Night"
Taking its cue from the much later superb Boris Karloff film Targets 1968, Madhouse 1974 is the story of horror actor Paul Toombes played by Vincent Price, his best-known role Dr Death. In what turns out to be a flashback sequence, Toombes is dissatisfied with the Hollywood ' hangers-on at a cast party, who only want him to boost their careers. Toombes introduces his long-time friend and ex-brother-in-law Herbert Flay (Peter Cushing), whom he says something to the effect that Flay "discovered he was a writer after acting didn't work out".
Toombes grows tired of the crowd and tells them all so literally and figuratively at a party, when he announces his impending marriage to statuesque blonde Ellen Mason (Julie Crosthwaite). This is much to the disappointment of Fay Carstairs Flay (Adrienne Corri), who was once his bride and co-star.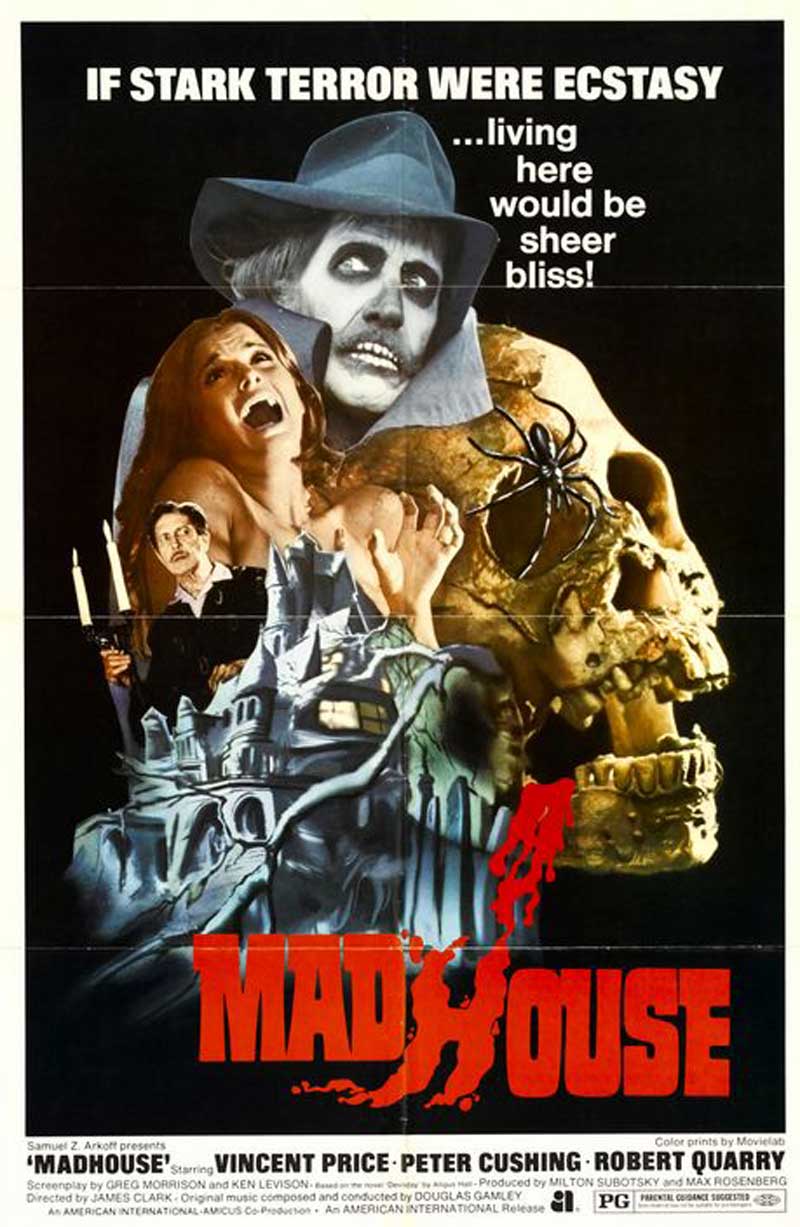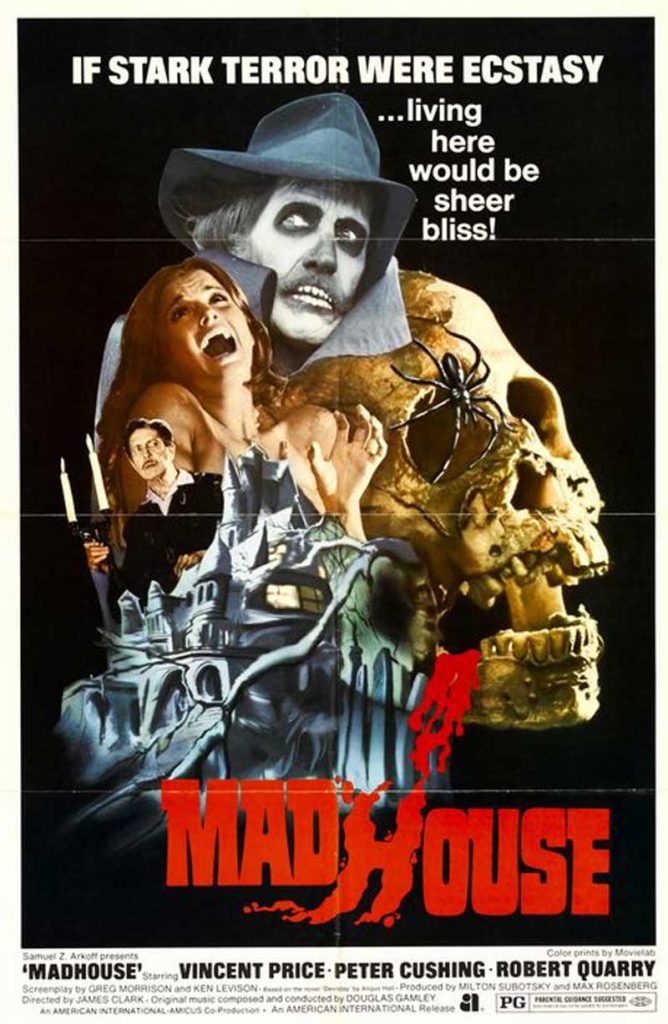 "The Piano Did Not Write The Concerto"
An argument ensues when Toombes finds out that his bride-to-be is an ex-porn actress, thanks to being told by producer Oliver Quayle (Robert Quarry). Mason retires to the couple's bedroom only to be killed by someone wearing a Doctor Death costume. Toombes discovers the body when he goes to speak to his wife and apologise, only to see her decapitated head falling off. The shock sends Toombes to the Madhouse.
Later, Toombes is discharged years later and seeks to revive his career, reluctantly with Flay's help, only to find the murders happen again. His ex-wife Fay is unstable herself, she has been disfigured in an accident, lives in the catacombs of her brother's house, calls spiders her "babies" and quips that she was "once pretty". The story has a twisted ending that for me involves makeup, spiders and finally getting the role you wanted.
Vincent Price is wonderful as Toombes dispensing dialogue worthy of All About Eve 1950 to people, while cavorting about in a coat and style fedora reminiscent of House of Wax 1953. Price also gets to have romantic moments with many females including Linda Hayden as an overzealous fan and actress Elizabeth Peters. The underrated Robert Quarry is delightfully precise in his turn as the sleazy porn turned legitimate producer Oliver Quayle. Quarry, whose life ended way too early, fits the role in his dress, manners and, most of all, his facial expressions, which I describe as "dead menace".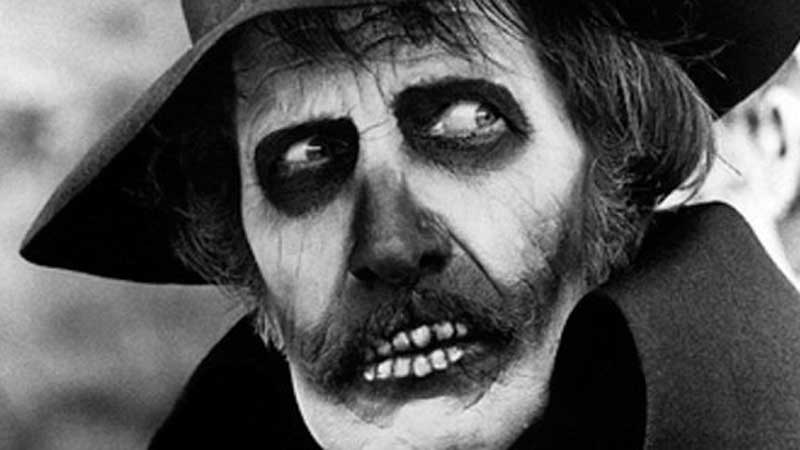 "Wherever There's Magic And Make-Beleve And An Audience, There Is Theatre"
Peter Cushing with his hair slightly coloured, looks like he stepped off the set of Dracula A.D 1972 and is about to go into Frankenstein and the Monster from Hell 1974, which he worked on after Madhouse 1972. Hes always the professional with line delivery, props, saying what needs to be said, along with textured explosions of temper. The film is still Vincent Price's, however.
Adrienne Corri is the spider mother, who lives in her brother's basement. She oozes evil with her eyes and the pathetic ways she speaks of past days. Her disfigurement is particularly nasty looking when it is revealed even for today's makeup standards. What happens at the end of the film and the sheer maniacal laughter is one of the film's high moments.
Madhouse 1974 is a gem for acquired tastes. If you enjoy a mystery with grisly murders for the time so gallows humour and seeing actual footage of an actor on screen in clips from his films to illustrate points, then this is the show, cleavage and all, for you. Good fun, too bad it was after Dr Phibes 1972.
You can read 13 Facts You Didn't Know about Madhouse 1974 from Peter Fuller
Watch Madhouse 1974 trailer
Tell us your views of Madhouse 1974 in the comments section below!