Reading Time:
3
minutes
Son of Dracula 1974 is a film 'worse than you could possibly imagine, says reviewer JIM IVERS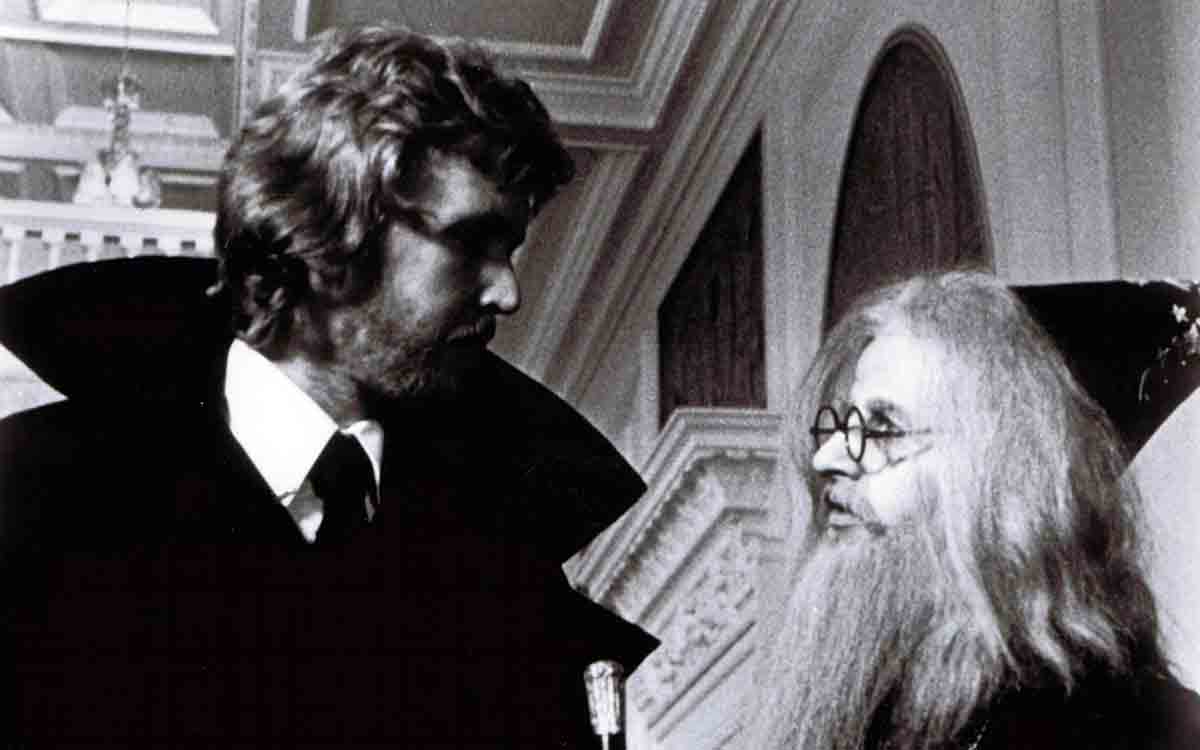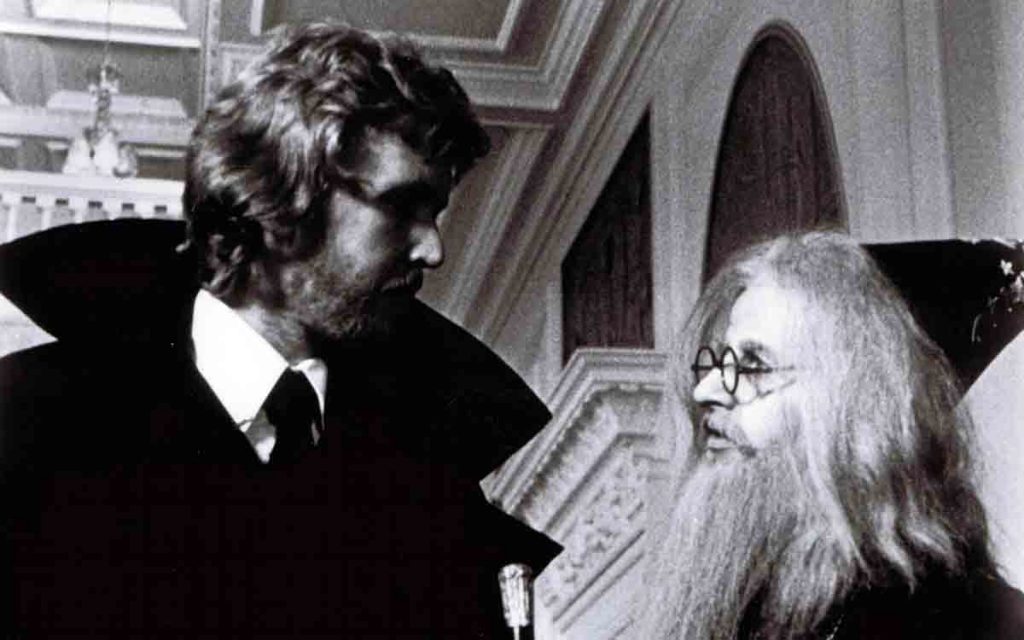 TITLE: Son of Dracula
YEAR RELEASED: 1974
DIRECTOR: Freddie Francis
CAST: Harry Nilsson, Ringo Starr, Dennis Price, Freddie Jones, Suzanna Leigh
Son of Dracula 1974 is the only film produced by Apple Corps, the notoriously mismanaged company created by The Beatles (read "The Longest Cocktail Party" by Richard DiLello for an entertaining insider's account).
Harry Nilsson stars as Dracula's son, Count Downe (get it?). Ringo Starr is Merlin the Magician (with a white beard, a corny cape and conical hat similar to what he wore in "Magical Mystery Tour").
Son of Dracula 1974 was directed, apparently over the phone, by Hammer/Amicus veteran Freddie Francis. The cast also includes Hammer regular Dennis Price as Van Helsing and Suzanna Leigh as Amber (she was in "The Lost Continent" and "Lust for a Vampire").
Filmed in 1972 but not released until 1974 because, as Ringo put it, "No one would take it."
It's easy to imagine Ringo coming up with this idea during a long night of partying with drinking buddy Nilsson. Ringo: "I've got it — we'll do a spoof of a Hammer vampire film. You'll play a reluctant vampire who's also a musician. He just wants to play music and experience human love. You can perform a bunch of songs and we'll produce a killer soundtrack album."
Set in the present day, the scruffy, bearded Nilsson walks through the role of Count Downe. He may be a talented songwriter, but Nilsson has the dramatic acting chops of a young Bob Denver. Throughout the film, he seems distracted (or hung-over) and exudes the onscreen charisma of a boiled ham.
The always likeable Ringo isn't much better but has considerably less screen time.
The story, such as it is, concerns the upcoming coronation of Downe as King of the Netherworld at a monster's convention held in the basement dungeon of a horror museum.
But Downe (who doesn't behave like a vampire or drink blood) wants to revert back to being a mortal human again thanks to a process created by Dr Van Helsing.
Along the way, he falls in love with Amber (Suzanna Leigh) and performs four songs with his band, The Count Downes.
'(Son of Dracula) is worse than you could possibly imagine'
The movie is worse than you could possibly imagine and fully deserves the obscurity in which it has languished all these years.
Every aspect of this cinematic train-wreck (story, acting, direction, editing, sets, effects, etc.) is sloppy and amateurish in the extreme.
This is one of those lazy attempts at parody where the concept itself is supposed to carry the film.
There is certainly nothing even faintly amusing or satirical in the script penned by actress Jennifer Jayne. (She wrote just one other script, the disappointing "Tales That Witness Madness", also directed by Freddie Francis.)
Son of Dracula 1974 is so bad it was barely released to theatres and is not available on DVD. A few bootleg VHS videos surfaced sometime in the '80s. (I managed to find it posted on YouTube.)
The only thing that's worthwhile is the musical numbers in which we glimpse Keith Moon, John Bonham, Peter Frampton, and an uncredited Leon Russell, backing up Nilsson as The Count Downes.
All the songs but one, "Daybreak", are from two previous Nilsson albums. The Son of Dracula 1974 soundtrack also includes his definitive cover version of Badfinger's "Without You" which was a massive hit.
Watch Son of Dracula 1974 trailer
JIM IVERS is an artist, occasional writer and copy editor for publishers that have the nasty habit of going out of business. He lives in the US and currently writes about various film genres for "The Kobb Log", a horror-SF-fantasy 'zine.
Have you seen Son of Dracula 1974? Tell us about it in the comments section below!