Reading Time:
3
minutes
STEPHEN MOSLEY reviews the second in the Hammer Karnstein Vampire Trilogy – Lust for a Vampire !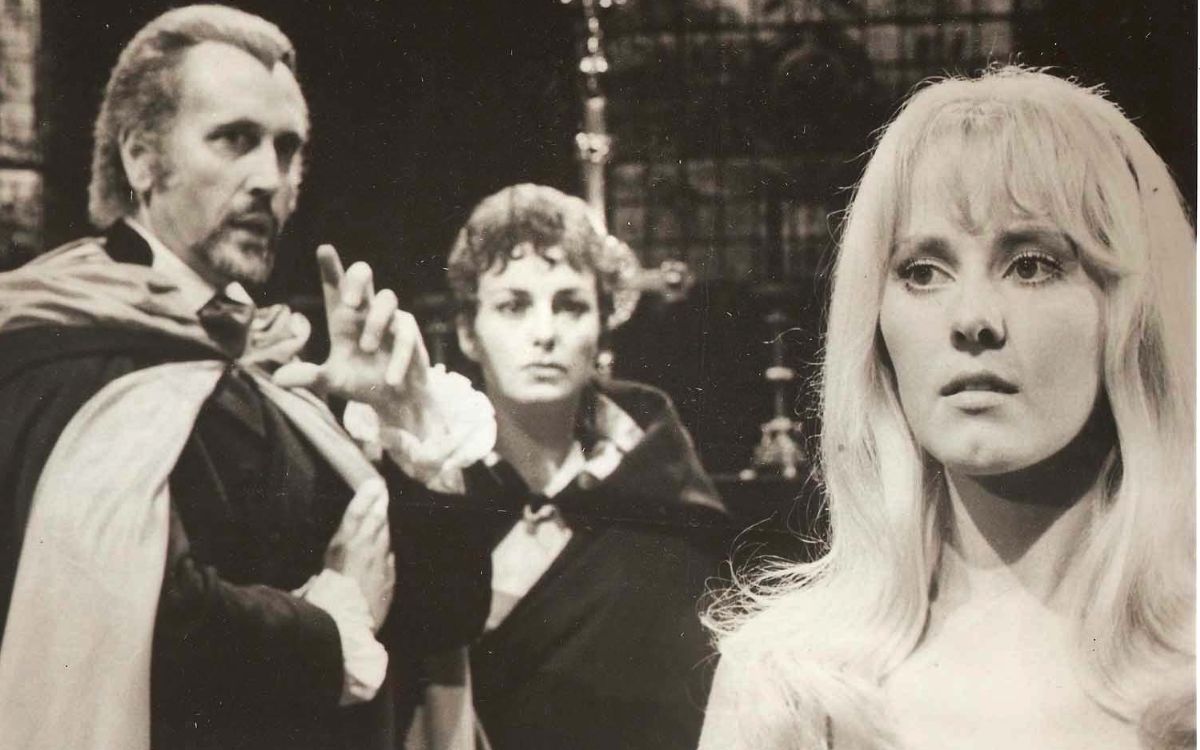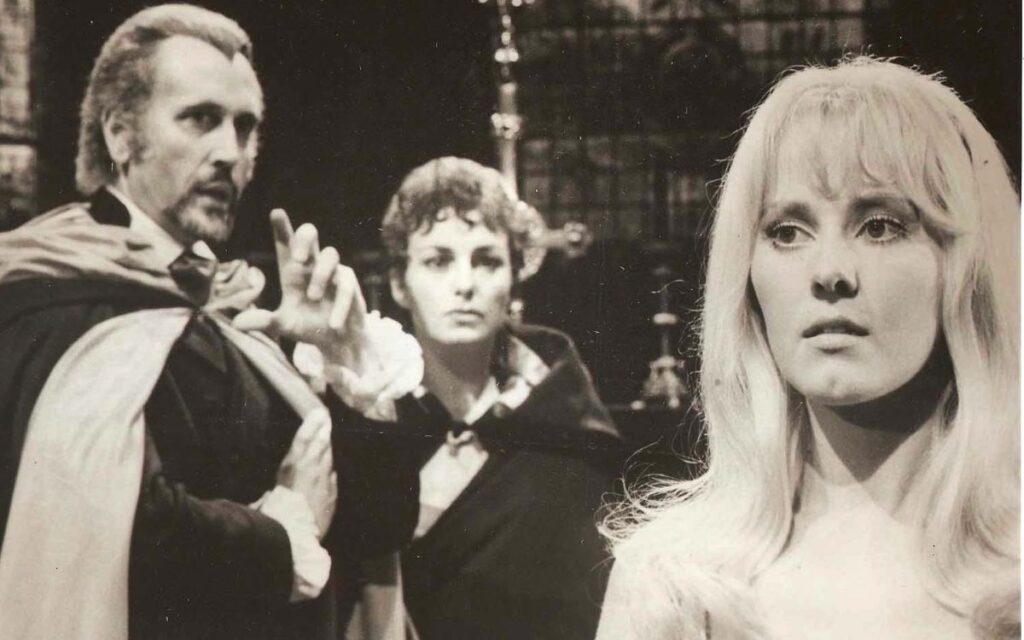 TITLE: Lust for a Vampire
YEAR RELEASED: 1971
DIRECTOR: Jimmy Sangster
CAST: Ralph Bates, Yutte Stensgaard, Barbara Jefford, Michael Johnson, Judy Matheson
FUN FACT: Watch out during the pre-credits sequence: as the hooded lady enters the carriage – we can see the reflection of the entire camera crew in the open door!
FUN FACT 2: Yutte Stensgaard was married to Amicus art director Tony Curtis (NOT the actor!)
Review of Lust for a Vampire 1971
Terence Fisher had a lucky escape. He was originally set to direct Lust For A Vampire, before being replaced by Jimmy Sangster.
As the screenwriter of 50s classics The Curse of Frankenstein and Dracula, among others, Sangster was one of the chief architects of Hammer Horror.
But Lust For A Vampire in no way approaches the raw class of those films. It is, however, glorious junk.
The film (the second in Hammer's Karnstein trilogy) is a colourful, entertaining romp (indeed, character names like Janet Playfair and Arthur Biggs seem more attuned to a Carry On caper than a Hammer Horror).
Its peculiar merits are exemplified in the post-credits sequence, when, among stock-shots of the least-convincing lightning crackles in cinema history, female vampire Carmilla is resurrected in a ritual presided over by her evil familiar Count Karnstein.
Carmilla, last seen assuming Ingrid Pitt's shapely form in The Vampire Lovers, is this time played by Danish starlet Yutte Stensgaard.
The Count is portrayed by Radio One disc jockey Mike Raven, who was having a bash at horror stardom during this period. With his widow's peak, angular face, and goatee beard, he certainly looked the part – but, as those who have seen I, Monster and Crucible of Terror will attest, he never really sounded the part – that's why he is dubbed here by the familiar, booming tones of actor Valentine Dyall.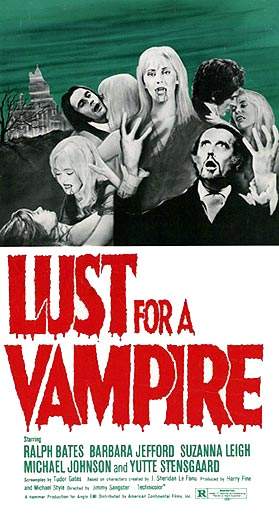 Raven does have a fine pair of eyes, though – so there's really no need for the ill-matched close-ups of Christopher Lee's bloodshot orbs (snaffled from Dracula Has Risen From The Grave) to supplant Raven's own, as he intones his mournful prayers to Satan. And thus, Carmilla rises, bloody, from her coffin…
… and wreaks all kinds of havoc, typically, at an all-girls school. Here, she comes up against an obsessive teacher played by Ralph Bates, (in a role originally earmarked for Peter Cushing), and enjoys a tryst in the grass with dandified novelist Richard Le Strange, (to the strains of an incongruous pop song sung by someone called Tracy).
The song is just one of many kitsch trappings – more enjoyable is a dream sequence full of purple and green-tinged shots of blood-strewn victims; bookended by shimmering images of Yutte, bathed in a golden glow.
After a number of bodies are dumped in a well, it isn't long before the villagers stampede (among them is Dracula AD 1972's Christopher Neame – Johnny Alucard himself!) and the usual climactic conflagration takes place.
The film was shot under the title To Love A Vampire – and, if a more serious exploration of doomed romance between human and vampire had been attempted, in favour of adolescent titillation, Hammer could have had a much more intriguing movie on their hands.
O! Yutte Stensgaard, where are you now?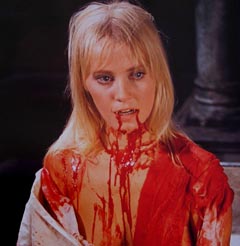 Tell us your views on Lust for a Vampire 1971 in the comments section below!
Watch Lust for a Vampire 1971 Trailer
STEPHEN MOSLEY is an actor, writer, and musician. His book of strange tales THE BOY WHO LOVED SIMONE SIMON is out now, and was selected by ENTERTAINMENT FOCUS as one of the 10 Best Books of 2011. He is one half of the music duo COLLINSON TWIN, and he lives in a dungeon near Leeds.