Reading Time:
3
minutes
STEPHEN MOSLEY looks at how Hammer turned Sheridan LeFanu's Camilla into the lesbian vampire Karnstein Trilogy saucefest!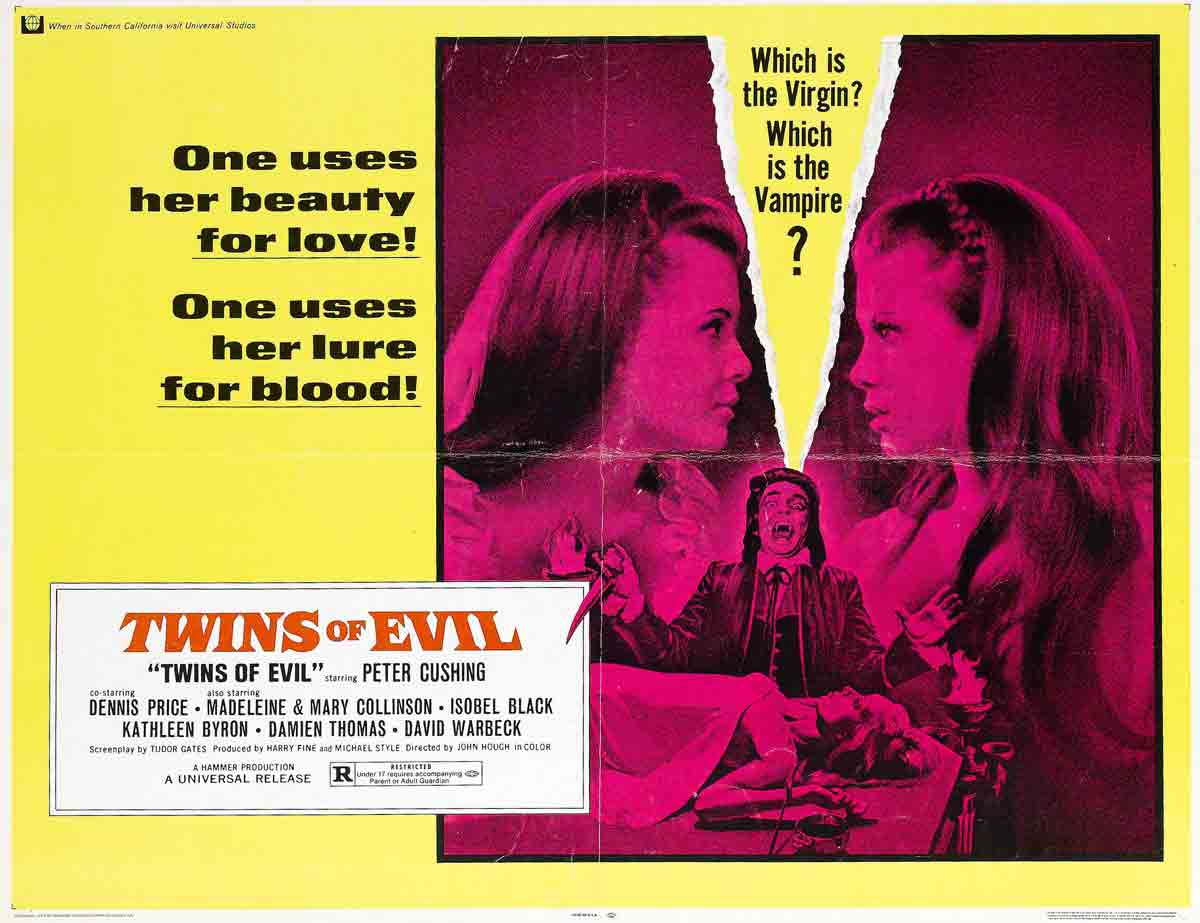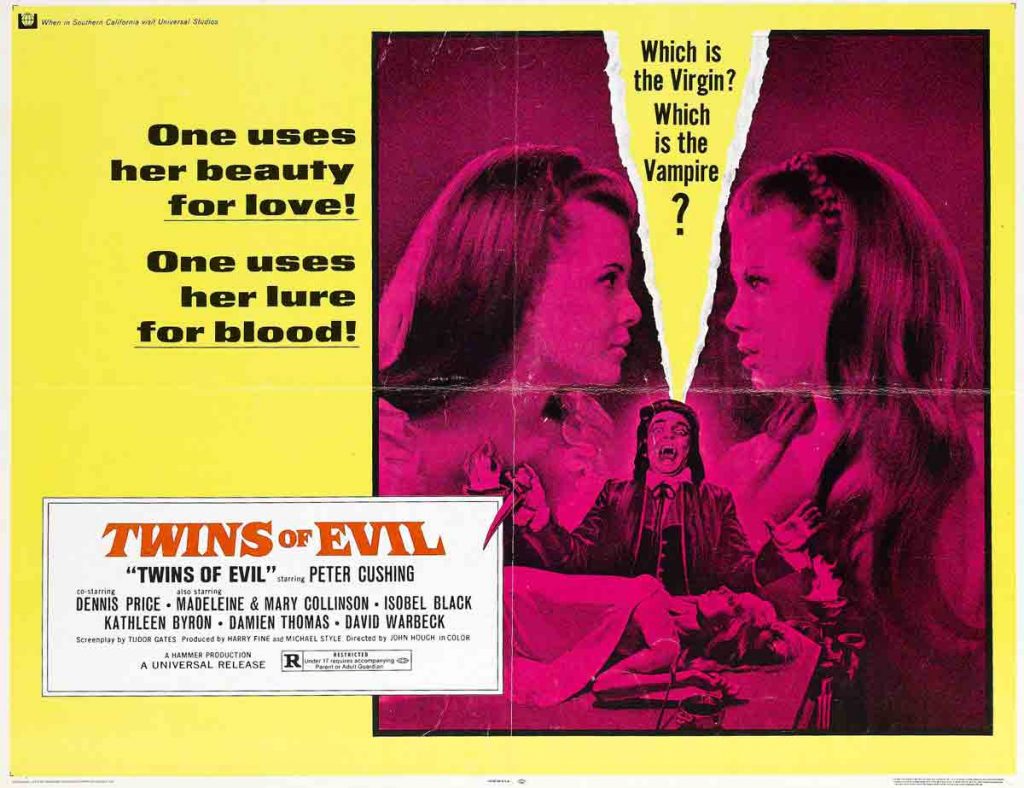 "Blood, boobs and a good title." – Brian Clemens – on being asked what he thought made Hammer Films successful.
By 1970, the Hammer House of Horror felt that the introduction of bared breasts and lesbian vampires would add a bit of spice to their waning formula. Thus, they turned to the Irish writer Joseph Sheridan Le Fanu for inspiration.
Born in 1814, Le Fanu's supernatural tales are among the finest in Victorian literature. An ex-journalist, he began writing fiction in the late 1830s. Although we love him for stories of satanic monkeys, ghostly hands and blood-stained walls, he is perhaps most famous for his (non-supernatural) mystery novel Uncle Silas (1864).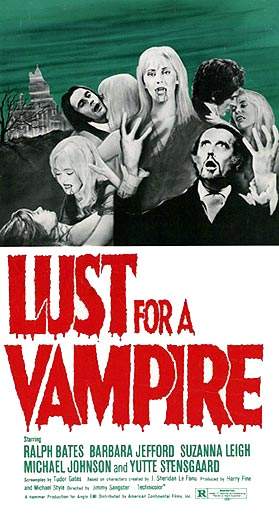 A man with a genuine interest in the bizarre, Le Fanu became a virtual recluse after the death of his wife in 1858; writing strange tales from his bed in the early hours, and haunted by recurring dreams. He died in Dublin in 1873.
Remarkably few adaptations of his macabre fiction had been filmed before Hammer raised their interest.
Carl Dreyer's dream-like masterpiece Vampyr (1931), Roger Vadim's Blood and Roses (1960), and the Italian Christopher Lee vehicle Crypt of Horror (1963) all featured female vampires, but other than that, one would be forgiven for not noticing the influence they took from Le Fanu's 1871 novella Carmilla.
It was left to Hammer to craft a more blatant retelling. Carmilla provided the studio with the framework for three loosely-linked films, known as the Karnstein trilogy – due to the recurrent character of Carmilla Karnstein.
A female vampire, Carmilla changes her name throughout the films, presumably to avoid detection. Sometimes she's Mircalla, or other times Marcilla, but we'll not trouble ourselves with anagrams here, or dim-witted protagonists who struggle to work them out.

The three films that make up the Karnstein trilogy were made within twelve months of each other, and have met with mixed views from audiences and critics alike.
Karnstein Trilogy: The Films
First up was The Vampire Lovers – a surprisingly faithful version of Le Fanu's source, which introduced the world to the glorious Ingrid Pitt.
Next up was Lust for a Vampire – an enjoyably trashy outing that featured the unforgettable Yutte Stensgaard.
And, finally, my favourite, Twins of Evil starring the lovely Collinson Twins – an underrated gem of a film.
All three films were scripted by Tudor Gates (co-screenwriter of cult favourite Barbarella), and had music by Harry Robinson, whose eerie, screeching strings were a highlight of each.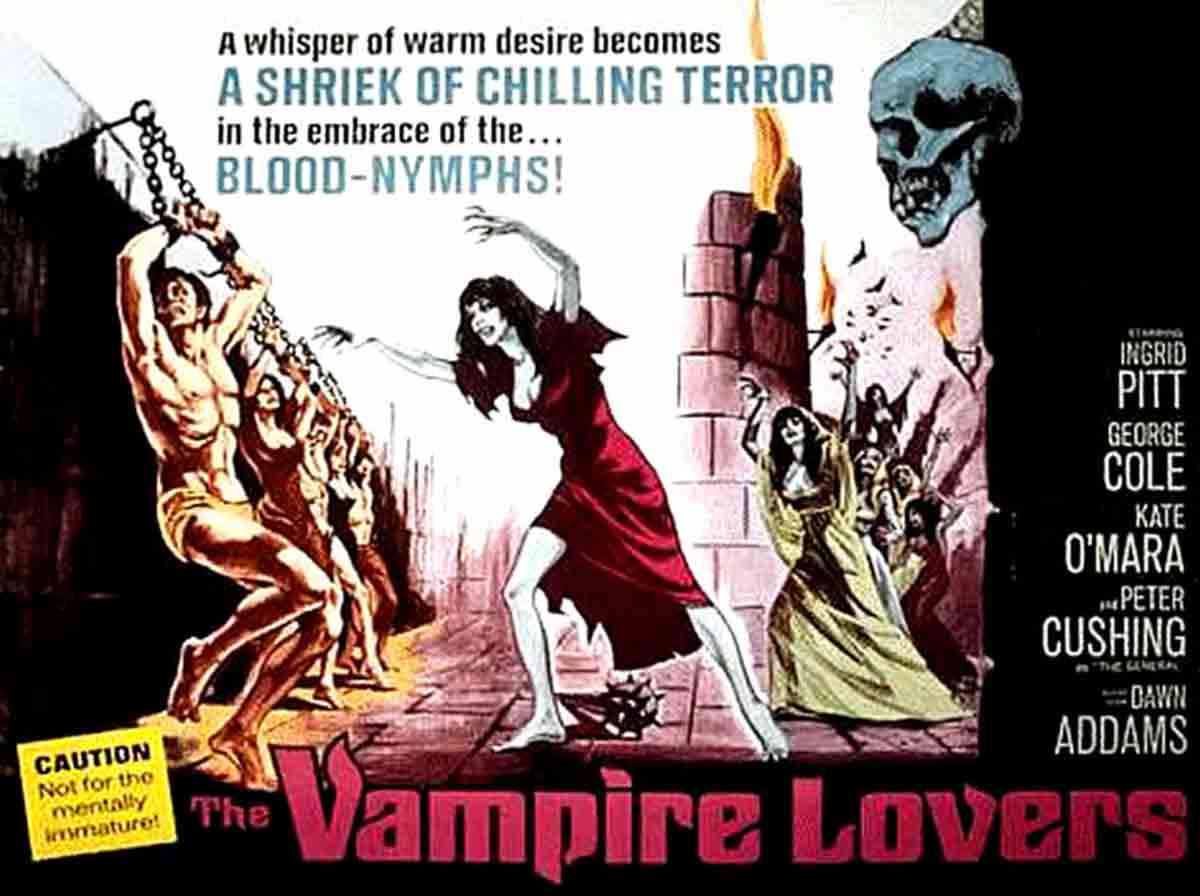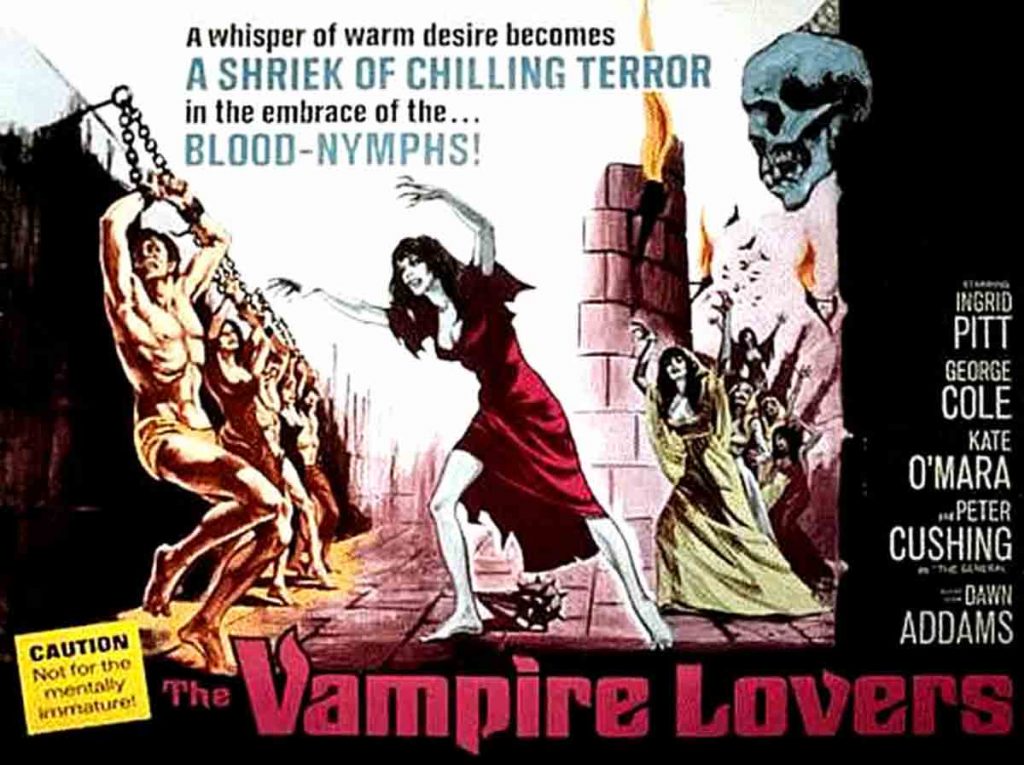 A more in-depth analysis on each film can be found under its title on the Spooky Isles website.
Incidentally, a selection of Le Fanu's stories, including of course Carmilla, were repackaged by Fontana Books in 1970 to tie-in with The Vampire Lovers' release.
I urge those who have not read them to do so. I also recommend the BBC's satisfying 1979 adaptation of one of Le Fanu's most chilling ghost stories: Schalcken the Painter. It's a real humdinger!
What did you think of the Karlstein Trilogy? What was your favourite? Tell us in the comments section below!
STEPHEN MOSLEY is an actor, writer, and musician. His book of strange tales THE BOY WHO LOVED SIMONE SIMON is out now, and was selected by ENTERTAINMENT FOCUS as one of the 10 Best Books of 2011. He is one half of the music duo COLLINSON TWIN, and he lives in a dungeon near Leeds.