Reading Time:
4
minutes
JAY HOLLIS reveals the afterlife of a notorious 17th century highwaywoman, known as The Wicked Lady!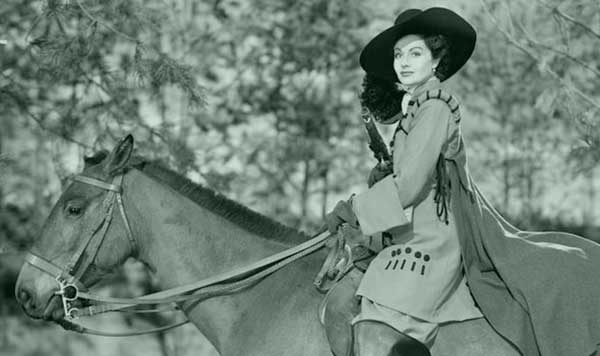 Lady Katherine Ferrers was the inspiration for the 1945 film The Wicked Lady, starring Margaret Lockwood and James Mason, which tells the story of a 17th century aristocratic lady who turns to highway robbery with ultimately disastrous results, but what does that have to do with The Spooky Isles? Well, not a lot but her ghost might be another matter…
According to legend, she was a young heiress whose husband squandered her fortune and abandoned her.
In desperation, she took to highway robbery, initially in partnership with her highwayman lover Ralph Chaplin, who was shot dead on Finchley Common.
After his death she worked alone and became increasingly violent, shooting victims she would have previously not harmed.
Her luck ran out one night in 1660 when she held up a coach crossing Nomansland Common near Wheathamstead in Hertfordshire. She shot the driver but two of the occupants of the coach were armed and shot back. Fatally wounded, she rode back to her home at Markyate Cell, a Tudor mansion on Watling Street, where she was found dead the following morning still dressed as a highwayman.
Markyate Villagers Reporter Ghostly Wicked Lady
It was not long before the residents of Markyate village began reporting encounters with the ghost of Katherine Ferrers, riding hell for leather across the fields toward the Cell and being sighted in various locations around the village. One former resident of Markyate Cell claimed to have met her on a number of occasions on the staircase.
Her ghost is also said to haunt Nomansland Common. In 1970 the landlord of The Wicked Lady pub, on Nomansland Common, had finished tidying up after closing time and was walking his dog on the common at some time around midnight when he heard the sound of a horse's hooves pounding the ground nearby.
The sound grew louder and louder as he stood looking around him in the darkness, his dog growling and shivering beside him. The sound grew suddenly deafening and then faded as the rider passed by him, so close that he could smell the horse's sweat, but never once did he see either horse or rider. Knowing the legends concerning the common he assumed he had just had a close shave with the ghost of Lady Katherine.
But how much of the story is actually true? She was born in 1634 at Bayford in Hertfordshire and six years later became the heir to a vast fortune when the last male member of the Ferrers family died in 1640. Her mother married Sir Simon Fanshawe of Ware Park the same year but died two years later, leaving Sir Simon as guardian of the eight year old Katherine. As Royalist supporters during the Civil War, the Fanshawes had their assets stripped when Parliament took control of the country. To solve this, Sir Simon married the 13-year-old Katherine off to his 16-year-old nephew Thomas in 1648 and her fortune thus passed to the Fanshawe family.
Quite how she came to be identified as a notorious highway robber is a mystery for the legend does not stand up to scrutiny. Markyate Cell was indeed owned by the Ferrers family and Katherine may well have lived there for a time. However it was leased to tenants after her father's death and sold in 1655, five years before Katherine's death, so it seems highly unlikely that she died there. In fact, it is most likely that she died at Ware Park, probably of natural causes, for she was buried in St Mary's church in Ware on 13th June 1660, although not in the Fanshawe family vault, which some have suggested hints at wrongdoing. I'm not convinced.
It seems most likely that The Wicked Lady legend is a product of nineteenth century romantic fiction, rather than historical fact, perhaps spurred on by the discovery of a secret staircase hidden behind a fireplace at Markyate Cell at around the same time. Poor Katherine's reputation has been done a great disservice in much the same way that the most famous highwayman, Dick Turpin, was perversely elevated from violent thug to folklore hero.
So where does that leave the ghost of Katherine Fanshawe, nee Ferrers? She was identified as the unseen phantom rider on Nomansland Common purely because of the legend, but how could the landlord of the pub have been able to tell whether the rider was male or female if he couldn't actually see the ghost?
In fact, how could he tell that the horse had a rider at all? The apparition said to have been seen on the stairs at Markyate Cell must surely be a different lady, Katherine's mother perhaps or some other former resident. As interesting as the legend may be, I would be more interested to discover who or what these ghosts actually represent. Markyate Cell is currently on the market with an asking price in the region of four million pounds… any takers?
Have you seen the ghost of the Wicked Lady? Tell us in the comments section below!