Reading Time:
4
minutes
The Haunted Airman is the 2006 BBC adaptation of Dennis Wheatley's 1948 thriller The Haunting of Toby Jugg. SIMON BALL takes a look.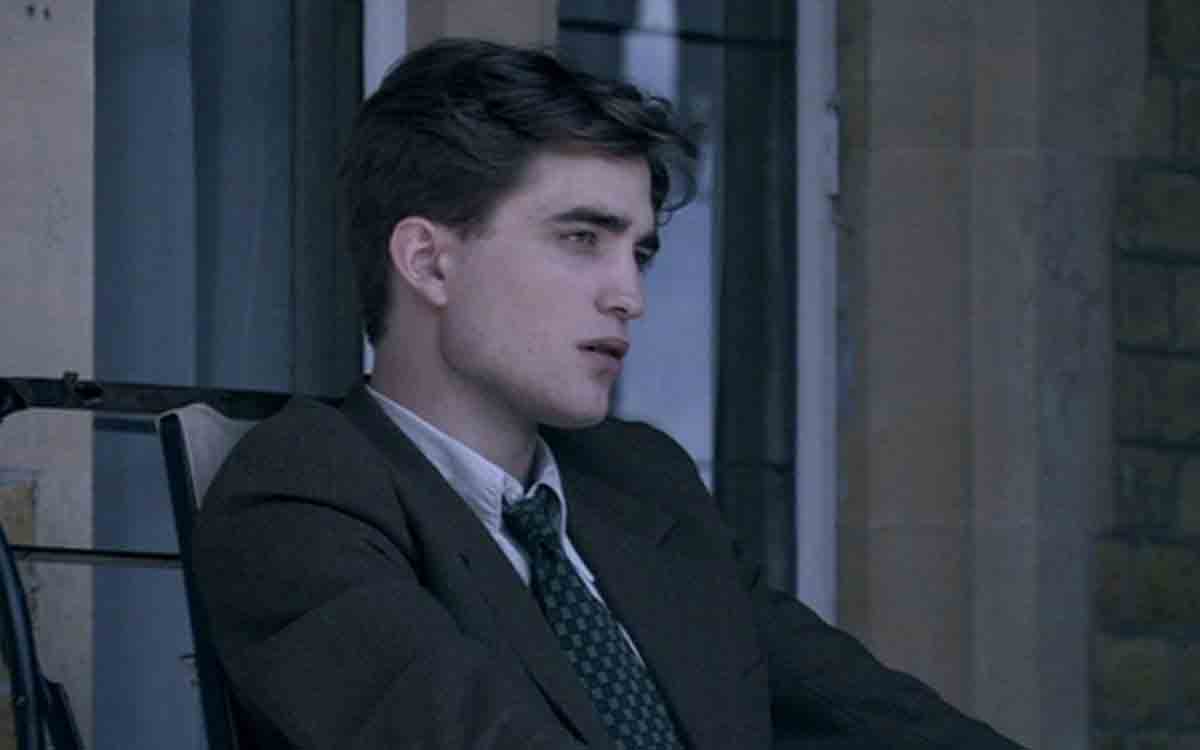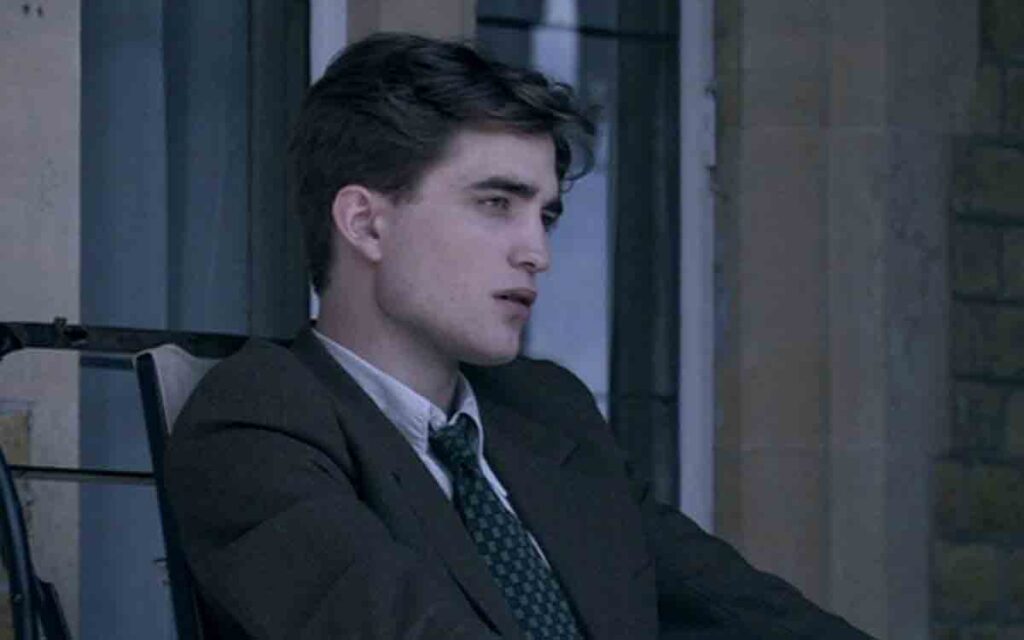 Review of The Haunted Airman 2006
TITLE: The Haunted Airman
RELEASED: 31 October 2006
DIRECTOR: Chris Durlacher
CAST: Robert Pattinson, Rachael Stirling, Julian Sands, Scott Handy, Melissa Lloyd, Daniel Ainsleigh, Peggy Popovic, Robert Whitelock
Dennis Wheatley was once one of Britain's most popular authors. By his death he had sold over 60 million books, but very few of them have ever been filmed or adapted for TV.
Oddly enough he only took up writing in his 30s when his family wine business, Wheatley and Son of Mayfair, failed. His first novel The Forbidden Territory, which introduced recurring hero the Duc de Richleau was published in 1933.
An immediate bestseller and in 1934 a film version followed starring Gregory Ratoff and Ronald Squire. Two years later his espionage thriller The Eunuch of Stamboul made its way onto the silver screen as The Secret of Stamboul, before World War Two put a lid on British film production.
Dennis Wheatley sells a million books a year
From 1933 up to his death in 1977 Wheatley knocked out a phenomenal body of work including some 60 novels, numerous short stories, histories, board games and memoirs.
At the height of his popularity during the 1960s and 1970s, he was shifting a million books a year in the UK alone.
Despite the bulk of his works being historical adventures or espionage thrillers, by far the most popular of all his books were the eight supernatural novels, notching up annual sales of 80,000 units each.
Naturally with telephone number sales at the heart of the British horror boom, pretty soon Hammer Films were knocking at Wheatley's door.
The supernatural stories were optioned and the best known of them The Devil Rides Out, together with his lost world epic Uncharted Seas (filmed as The Lost Continent) were soon put into production.
Released in 1968, scripted by I am Legend author Richard Matheson and starring Christopher Lee as the Duc de Richleau, The Devil Rides Out (1968) was well received at home and even today it frequently finds itself in Top Ten lists of great British Horror movies.
It was a different story over the pond where tastes had shifted from Hammer's genteel British Gothic towards graphic tales of demonic possession typified by Roman Polanski's Rosemary's Baby (1968).
With the poor performance of The Devil's Bride (the film was retitled just in case US audiences should mistake it for a Western) and the The Lost Continent (to be fair The Lost Continent is a bit of a car crash) at the US box office, Hammer decided against any further Wheatley adaptations.
Wheatley fails to set the box office on fire
Wheatley passed his occult thriller film rights over to Christopher Lee, having struck up a friendship with the actor on the set of The Devil Rides Out.
Lee's Charlemagne production company never actually got around to filming any of them, but in 1975 he persuaded Hammer to have another punt on a Wheatley title with To the Devil – A Daughter.
Riding the Satanic possession wave initiated by The Exorcist, the movie was successful enough for Hammer to want to film The Satanist as a sequel, but Wheatley hated what Hammer had done to his story so much that he refused to permit any further filming of his works.
To the Devil – A Daughter proved to be the last Hammer Horror movie until the company's recent revival.
Changing literary fashion led to Wheatley's books rapidly falling out of favour after his death in 1977.
He was judged old fashioned, right wing, misogynistic and racist, but in recent years there has been something of a reappraisal of his works and especially the supernatural books as critics dug through the preachy right wing rhetoric and casual sexism to discover the well-researched gripping thrillers that often lurked below.
So it wasn't until 2006 that the BBC attempted an adaptation of The Haunting of Toby Jugg.
The Haunting of Toby Jugg renamed
Originally published in 1948, Wheatley's novel tells the story of a wheelchair-bound former RAF pilot, who is sent to convalesce at the home of Helmuth Lisicky, his former school teacher. only to discover that Helmuth is the leader of a Satanic cult who sends Toby psychic manifestations in an effort to have him declared insane and cheat him out of his inheritance.
To its credit the BBC's The Haunted Airman is lovely to look at. It's beautifully shot and the costumes, props and sets are all gorgeous. You can't knock the casting either.
Julian Sands is magnificently creepy as the chief psychiatrist Dr Hal Burns, while Twilight's Robert Pattison does far more than just look pretty in Toby Jugg's RAF tunic, but I have a feeling old Dennis would never have approved with the liberties the BBC took with his story.
Writer/director Chris Durlacher moved the story back to the war and the action starts when Toby, recently injured in a bombing raid on Cologne is delivered to Dr Burns's convalescence home.
Pattison's Toby is still tortured by terrifying visions, but these seem to be the result of his own guilt over fire-bombing German civilians and his jealousy concerning the burgeoning relationship between Dr Hal and his beloved and widowed Aunt Julia (Rachel Stirling).
Effectively Durlacher has demoted the supernatural manifestations that Toby suffers to the symptoms of his increasingly fragile mental condition, thus turning what could have been a great spooky story into a rather unsatisfying psychological drama with a cop out conclusion.
Watch The Haunted Airman 2006 trailer
What did you think of The Haunted Airman? Tell us in the comments section below!