DAVID SAUNDERSON reviews the hotly-anticipated Hammer release of The Woman in Black (2012)
Daniel Radcliffe's first film after the Harry Potter series was always going to get a lot of attention.
The Woman in Black only opened in the UK on Friday but it has already jumped to Number One in Box Office takings – a great achievement for the first gothic Hammer Horror in almost 40 years.
Adapted from Susan Hill's novel The Woman in Black by Jane Goldman and directed by James Watkins, The Woman in Black tells the story of a young solicitor, Arthur Kipps (Radcliffe), who must visit a remote village to settle a dead woman's estate. He arrives to discover a community under siege by the ghost who is killing their children.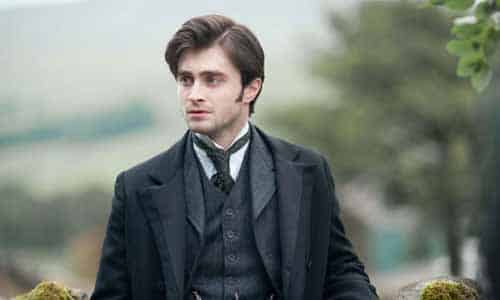 I had not read the novel, seen the play or the previous 1989 version of The Woman in Black before watching it in Islington at the weekend.
Practically all I knew of the film was that it starred Daniel Radcliffe and a female dressed in dark clothing would probably make an appearance.
There has been a lot of hype around this film and many have told me how terrifying the play was. So I went in with high expectations, which unfortunately has left me slightly disappointed.
The Woman in Black had a great crescendo of tension from the word go. From the time Kipps enters the village you know something bad is going to happen.
The village is a dark, unwelcoming place. The weather is bleak and everything seems soggy and unclean.
But it gets down to tick tacks, The Woman in Black just wasn't as scary as it promised. Not a lot happens in the second half of the film even when The Woman in Black's terror comes to a head. And the film would have been much creepier if ever scary moment or shock wasn't emphasised by loud jolting music.
Top marks go to Radcliffe, his fellow cast members and creative crew though. The Woman in Black is a well-made and beautiful looking film and genuinely spooky in parts.
Just lower your expectations when walking into the cinema and you will enjoy much more than I did.
The Woman in Black 2012 Trailer
Tell us what you thought of The Woman in Black 2012 in the comments section below!