Reading Time:
2
minutes
Spooky Isles visits All Saints Church in Fulham, London, the site of one of The Omen's most iconic scenes – the Father Brennan death scene!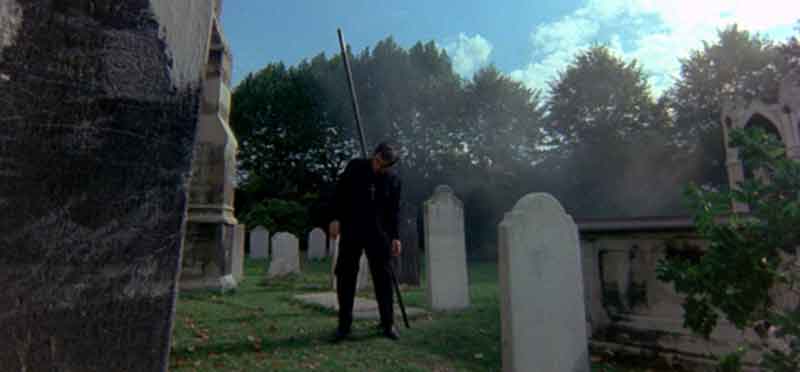 The Omen is a 1976 British supernatural thriller about Damien, a child anti-christ, who is hell-bent on killing anyone who gets in his way.
The film was filmed largely around London and there are many great real-life locations to visit to pay homage to this Oscar-winning horror.
This week the Spooky Isles visited an ancient Church of England church site in Fulham which was the location of one of the film's most iconic and ghastly scenes.
All Saints Church in Fulham, just north of the Putney Bridge, is where crazed priest, Father Brennan, played at the time by then-Doctor Who Patrick Troughton, is killed by being spiked through his body by a huge falling lightning conductor outside of a church.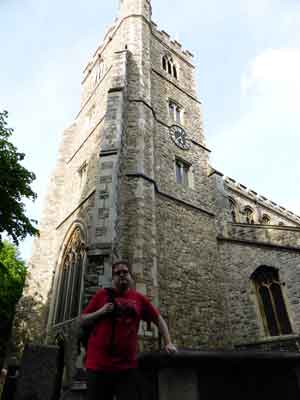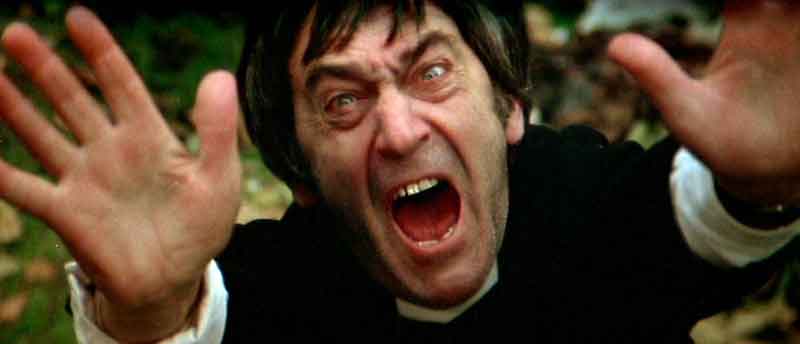 It's an amazing scene – you can watch it on You Tube below – and the church is instantly recognizable when you visit the site.
There's been a church on the Fulham site for almost 900 years but most of the present building was built in Victorian times. And while it's most famous for its being in The Omen, the site is actually quite an atmospheric churchyard with plenty of spooky graves to looks at.
As far as inner London churches go, All Saints Church in Fulham is a pretty cool one to visit. If you like The Omen – you should check it out!
Watch Father Brennan Death Scene from The Omen 1976
You can read The Spooky Isles' review of The Omen (1976) by Adam Scovell here.