Great George Street Congregational Church aka The Blackie in Liverpool has a long history, making it perfect for ghosthunters now it's been converted to a community arts centre. Guest writer ANNIE RAMBLER tells of her experiences investigating The Blackie!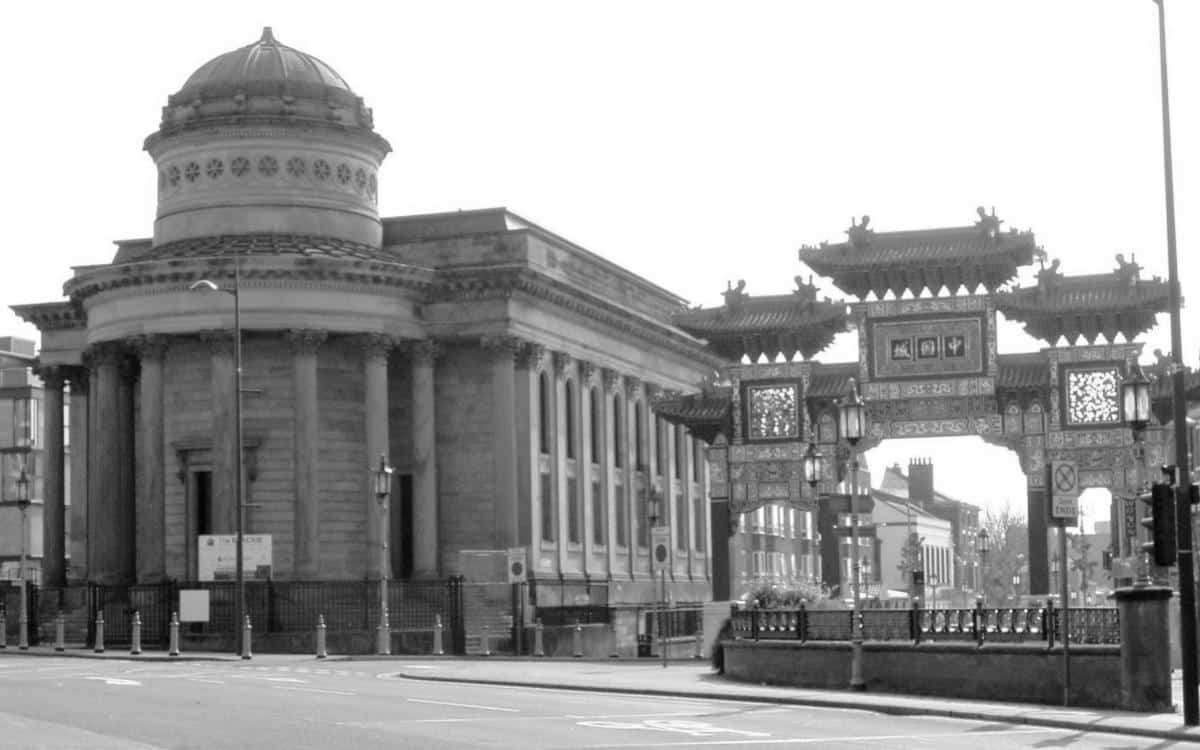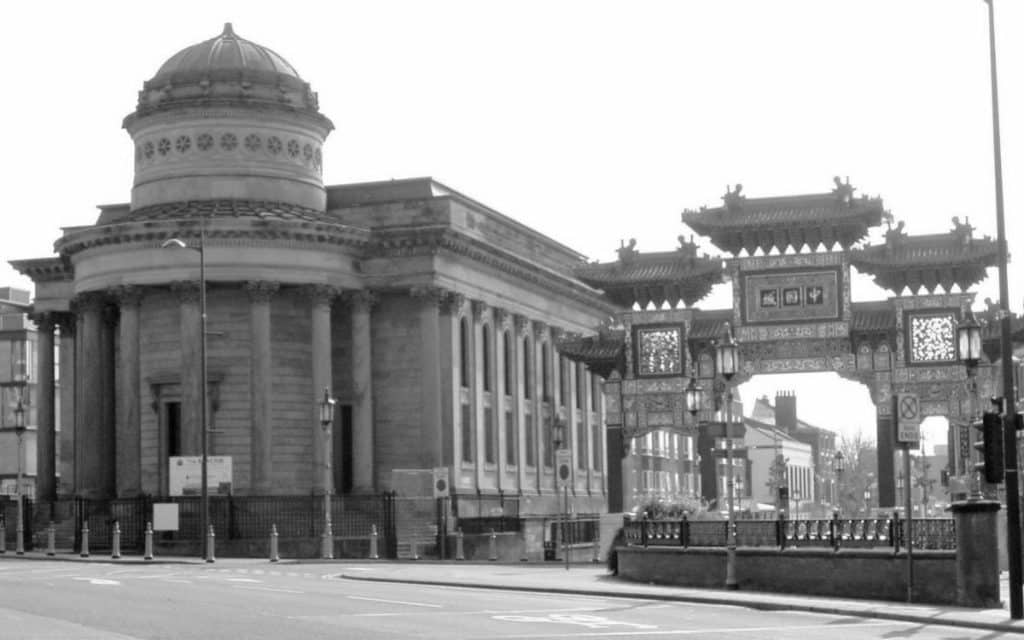 It was a cold night in early March 2010. I had driven from the Wales/Shropshire border to meet up with some friends of mine who are paranormal investigators.
We met at "The Blackie" in Liverpool, an old building right next to the largest Chinese arch outside of China in the Chinatown area of the city. It is an old stone building, covered in soot and dirt from the years, with stone pillars and a large dome.
I did not know what to expect as we walked in. We were accompanied by some curious people who had chosen to spend the night with us. So we went in at 8pm when it was getting dark.
Immediately, I was taken aback by the negative energy there. It seemed clouded in darkness and was very cold.
Although everyone around me seemed to be in high spirits and looking forward to what was to come.
As always, I had armed myself with various crystals and invoked the help of angels.
Then all the lights were turned off!
Only the guide had the most miniscule of lights to prevent people from falling over.
As we walked through the building, some people revealed that they were feeling a little headachey.
There was a local guide there who knew the entire history of the building and a professional psychic there too.
As we walked past a little area that was a tiny circular "corner" I heard a baby cry. I made the group aware of this. His mother was weeping and I began to feel very uneasy.
The historical guide said that the area in which I stood, once had a baptismal font.
As the guide beckoned us to go upstairs we all walked up a wide wooden staircase with landings above us.
I stepped on stair and was immediately frozen still. I alerted one of my friends that I was struggling to breathe. There was a tightness around my neck that I could not explain. It was getting tighter and tighter. The psychic medium took my hand as I asked my angels and guides for help and I was able to walk up the flight of stairs.
When we got a large room on the next floor, the historian revealed that a man had hanged himself from the floor above and the step on which I was standing, was where they found his dangling body.
The higher we went up the building, the lighter the energy became, almost pleasant.
But then the guide said we should go the basement and so we did. Armed with only my crystals and guides I stepped into the absolute darkness.
Even the guide turned the light off.
Orbs, bright orbs were everywhere. Pure souls.
But I could hear distress and crying. A voice said "The Reverend Thomas hurts us".
I immediately zoomed in on the far right hand side of the room where two boys were cowering and asking me to "please not let him get us".
As I began to allow them to heal and go to the light. The psychic medium in the group said that there was a very sinister man trying to hurt me.
He was punching me, kicking at me and screaming at me.
So I clutched my crystals, got my angels on side and confronted him! I stood defiantly in his path. I could not see him, but could feel his energy.
The medium saw him swiping at me. And the louder my voice got and the more I stood defiantly with my hands on my hips, the smaller he became.
The boys went to the light, as did the hanged man and lady and her baby, who the guide told me would have died in the fire! The paranormal investigation team picked up on so much energy and temperature changes and people feeling sick, one even fainted.
I saw and heard a lot that night and paranormal investigations take a lot out of you. Exhausted at 3am, I set off on my journey home.
Thankfully I had my angels and guides to keep me awake and safe. That was one heck of night, but not nearly as scary as the night in Manchester. But that's another story!
ANNIE RAMBLER says: "I'm turned 50 on Monday, the same day my identical twin boys turn 21, so I timed that well! I see, hear and talk to Spirit and have done since before I was 2 years old. Now read tarot and send healing, not for money, just to help."