Reading Time:
5
minutes
The living dead from these horrific and terrific British zombie films bleed red, white and goo, says RICHARD PHILLIPS-JONES!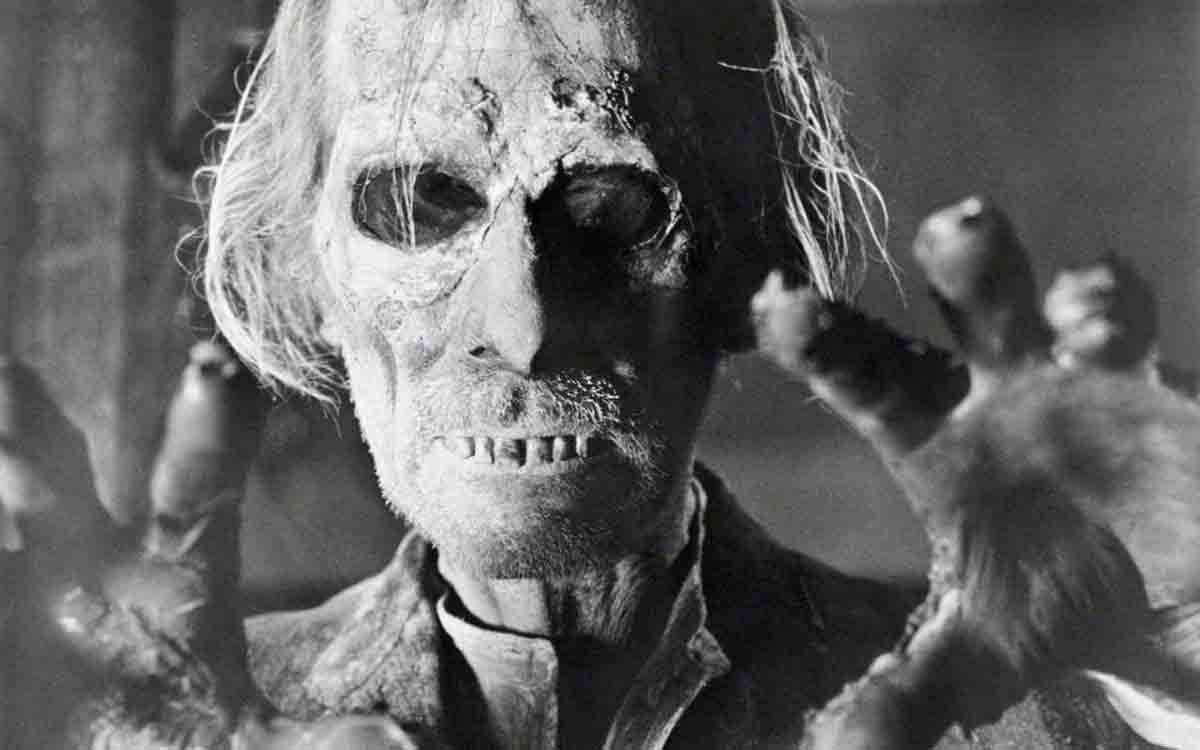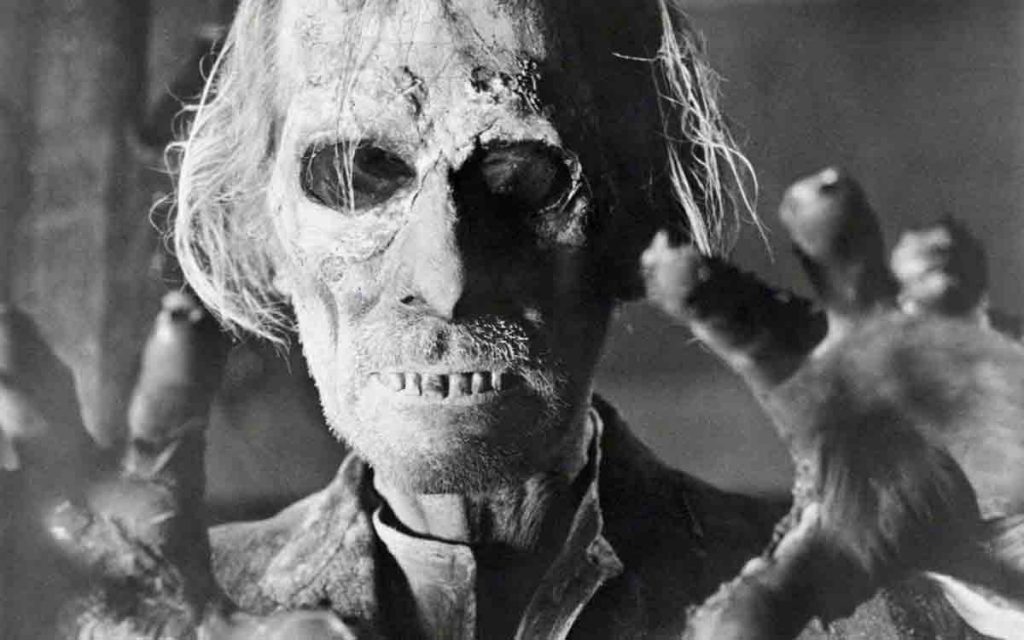 On the surface, my remit from the editor of this fair organ seemed simple enough: Put together a top 10 of British zombie films. At first thought, I suspected the field wouldn't be too wide to choose from and I'd be struggling for selections, at least until I reached the global zombie boom of the 21st century. Boy, was I wrong…
Yes, it would be fair to say that the zombie flick isn't the first sub-genre that springs to mind when discussing Brit-Horror, and it's arguably the one strand that could justifiably be considered a 100% American invention, albeit one with its inspiration and roots in Africa and the Caribbean. It's therefore not that surprising that Britain took a while to present their own spin on the undead. But, once we did get ourselves into gear, we produced more zombies from the 1950's to the 1970's than you might expect. They're not always in films which you might immediately think of as zombie flicks, either, and there's a few films in this list I've been looking at in a new light.
What's also interesting is that whilst zombie films of recent times usually (but not always) stick to a basic template of what a zombie is (i.e. back from the dead, rotting corpses, eating human flesh, etc…), the zombies in this list are a refreshingly eclectic bunch, not bound by such expectations or constraints. Prepare to be surprised…
There is a strong argument for this as the UK's first foray into the form, since the titular professor actually calls the film's victims "zombies" by name. These creatures are victims of alien mind control, and it's worth noting parallels with Invasion Of The Body Snatchers (1956).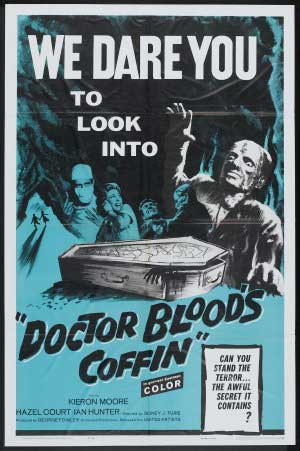 Whilst not a particularly great film (far from it, to be frank), its climax gave us the decaying frame of Paul Stockman, deserving his place here as arguably the first British back-from-the-dead zombie of note. His mouldering state and tattered clothing set the template for much of what was to come.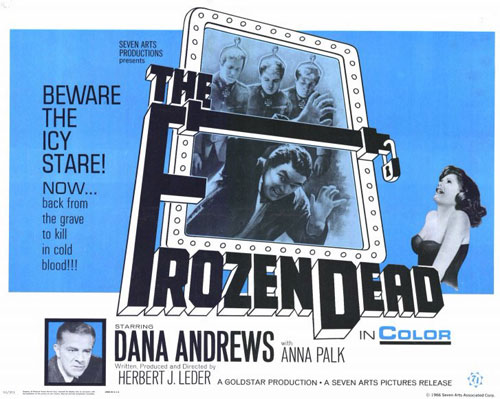 Another heavily flawed film which, nonetheless brings some interesting ideas into the mix, particularly the use of cryogenics. These zombies are thawed-out Nazi troops, revived in the hope that they will rise to supremacy, but failing to live up to expectations. A disembodied zombie head doesn't fare much better. The image of several wall-mounted disembodied arms being reanimated is noteworthy, however – masses of arms coming through walls and windows in zombie flicks is certainly a mainstay of the form, and this imagery might be considered an unintentional prototype.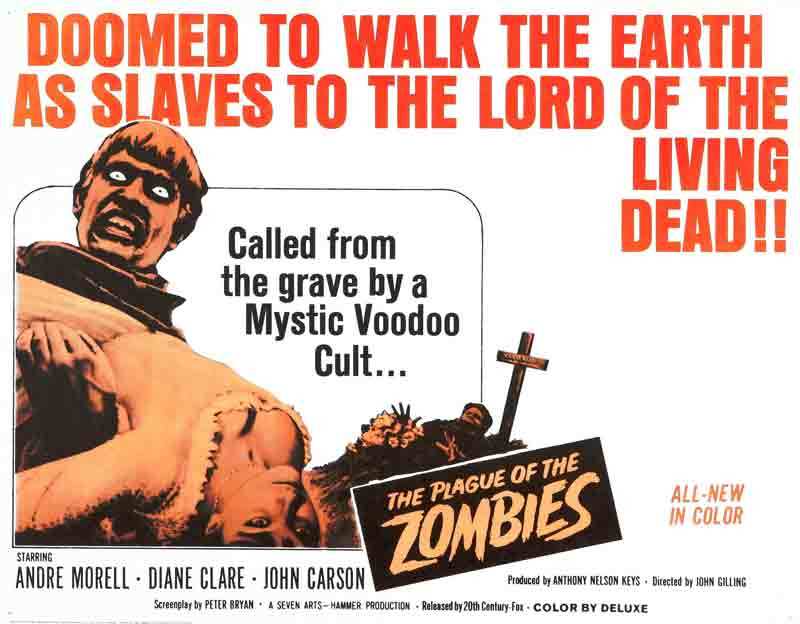 The British zombie flick finally hits the bullseye with a bona fide classic. The scenes of the undead scrabbling their way out of their graves provided one of the most enduring images of the form, and have been imitated many times since, perhaps unconsciously, such is their iconic status. Was a certain Mr. Romero taking note?
5. The Corpse (aka Crucible Of Horror) (1971)
A mother and daughter plot together to bump off Michael Gough, playing a sadistic and domineering father and husband. It looks like a success, but dad won't stay dead. The twist at the end shatters the effect somewhat, but this is still a novel variation on the back-from-the-dead theme.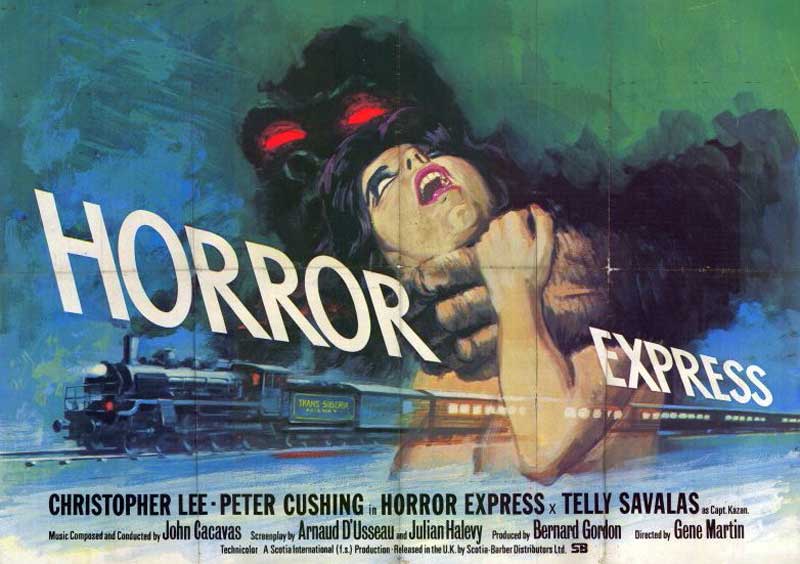 Although generally considered a euro-horror, this was in fact a UK/Spain co-production. Christopher Lee and Peter Cushing represented the British end, whilst Telly Savalas was the big name for the all-important US market. The zombies here terrified the passengers of the Trans-Siberian Express, and their blank-white eyes oozing blood were genuinely chilling. Horror Express is a real sleeping giant whose reputation has only grown with the years.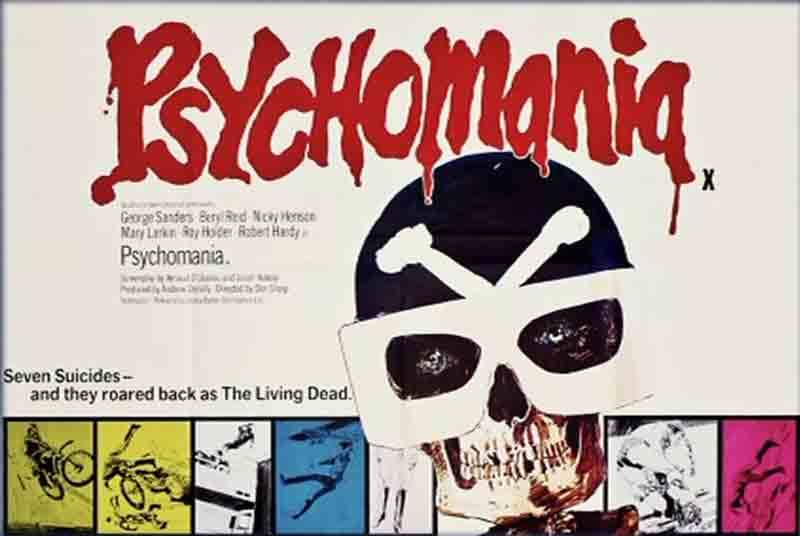 Zombies? Well, technically yes. These back-from-the-grave bikers are "The Living Dead" after all. Much has been written about Psychomania, but something which it doesn't get credit for is the then novel idea of having its back-from-the-dead not as shuffling, decomposing creatures or mindless minions, but as nasty delinquents with no conscience whatsoever, possibly reflecting the fears stirred by A Clockwork Orange the previous year. Terrorising Walton-On-Thames town centre on clapped-out old bikes isn't exactly the height of screen terror, I'll concede, but credit where credit's due – it's still a novel angle on the undead. Interestingly, it joined Horror Express in a double-bill for their US release.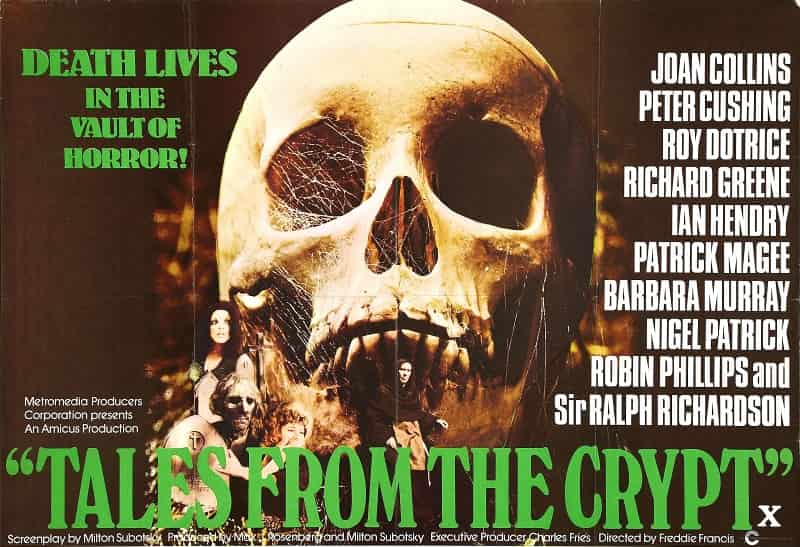 1972 was a bit of a banner year for British zombies in retrospect, and this Amicus portmanteau gave audiences two very different zombies for the price of one. Peter Cushing was the tormented Grimsdyke in the third segment, Poetic Justice. After a vindictive neighbour drives him to suicide, Grimsdyke's decaying body returns to take revenge a year later, on Valentine's Day. The fourth segment, Wish You Were Here, provided a variation on The Monkey's Paw – Barbara Murray's wishes for her deceased husband to have eternal life leave the now zombie-like Greene in some discomfort, thanks to some work from the undertaker…
9. Horror Hospital (1973)
Whilst Brit zombie flicks had already served up their fair share of giggles, at least in Horror Hospital the laughs were intentional. Thrill-seeking hippie tourists are sent by a shady travel agent (Dennis Price) to a so-called health farm run by Michael Gough. Visitor Robin Askwith discovers that Gough's experiments in lobotomy are turning his "guests" into zombies, fed on a strange green goo. No wonder that Askwith memorably exclaimed "What The F*** Is Going On Here?"
10. The Living Dead At The Manchester Morgue (1974)
As Brit-horror's golden age faded, an Italian/Spanish crew turned up on our shores, to shoot their zombie fest. Basically a redux of Night Of The Living Dead (1968), the usage of locations in the Peak and Lake District regions provided a disconcerting counterpoint to the carnage and gore depicted. This is a film which in many ways marks the passing of the horror baton from the British to the Italians, whose more visceral horrors to come would do much to shape the zombie cinema of the future. Ironically, so gory was this film that it would not be released in uncut form in the land where it was made for almost 30 years. Read more here about A Cultural Exchange, Euro-Horror Visits Britain!
Do you agree with these choices? Do you have other favourite British zombie films from this period? Tell us in the comments section down below!
Watch classic British zombie film trailer