Reading Time:
3
minutes
RICHARD PHILLIPS-JONES looks back on the life of horror film legend and Hammer stalwart Michael Gough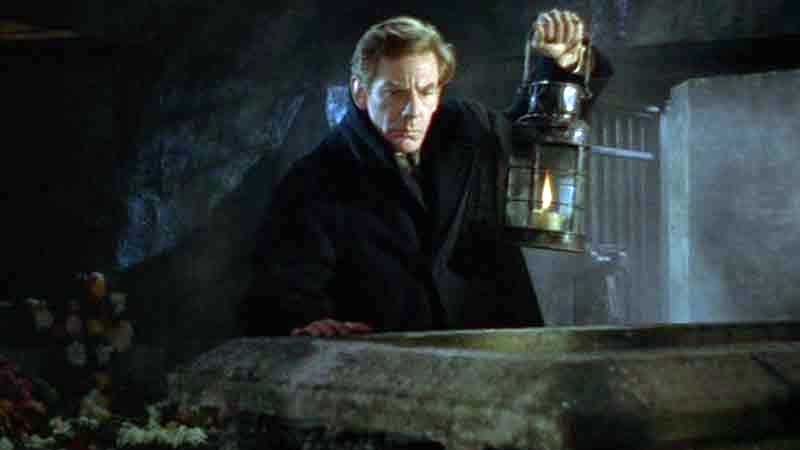 NAME: Francis Michael Gough
BORN: 23 November 1916, in Kuala Lumpur, British Malaya (now Malaysia)
DIED: 17 March 2011, in London
A true British acting legend, a Tony award winner on the stage, Michael Gough's place in cinema is defined by so much more than his horror appearances, but it is only natural that we celebrate them here.
Gough was part of the British horror boom from the beginning, with his supporting turn as Arthur Holmwood in Hammer's Dracula (1958). When Hammer struck gold, other producers were eager to sign up any performer linked to the company. Gough was no exception, and producer Herman Cohen hired him as the sinister Edmund Bancroft in Horrors Of The Black Museum (1959), a film which went even further than Hammer had dared to tread at that point, and is credited (along with Circus Of Horrors and Peeping Tom from the same year) with being responsible for a tightening of censorship by the BBFC after a critical outcry.
The controversy notwithstanding, it was the start of a fruitful partnership between Gough and Cohen. The two would collaborate on four further horror films together: Konga (1961), Black Zoo (1963), Berserk (1967) and Trog (1970). Whilst none of these would scale the heights of their first collaboration (Trog in particular probably killing off Joan Crawford's screen career), they were at least entertaining in their own way.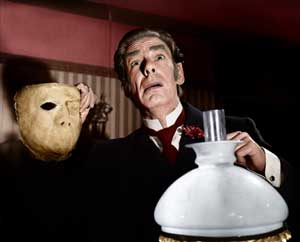 There was an encore for Hammer as Lord D'Arcy in Phantom Of The Opera (1962), then three films for Amicus followed: Gough exacted revenge on Christopher Lee for Dr. Terror's House Of Horrors (1964), and oversaw the auction where Peter Cushing would purchase The Skull (1965). Completing a trio of Amicus collaborations with Freddie Francis was the lesser-seen sci-fi chiller They Came From Beyond Space (1967), with Gough as the grandly named Master of the Moon.
Tigon came calling for The Curse Of The Crimson Altar (1968), adding Boris Karloff to Gough's list of distinguished co-stars. A less celebrated entry from Gough's CV was The Corpse (aka Crucible Of Horror, 1971), a more unusual piece which saw a seemingly dead Gough tormenting his family as he had in life. It was a family affair in more ways than one, with son Simon and daughter-in-law Sharon Gurney playing his on-screen son and daughter.
Gough had blended his genre work over a 15-year period with more highbrow fayre for television (The Count Of Monte Christo, Pride & Prejudice) and theatre, but also made an impression as the creator of the deadly Cybernauts in The Avengers (1965). His Brit-horror period ended in enjoyably daft fashion with Horror Hospital (1973), creating a race of green-gloop-eating zombies.
As with other actors associated with the British horror style, Gough's services would be called upon by a later generation of directors. He returned to the genre in style as Uncle Theodor in the UK/Canadian/German children's series The Little Vampire (1986-87). A link-up with Tim Burton led to a late-career highlight, playing Alfred the butler four times in the Batman series.
Mostly retiring after making Sleepy Hollow (1999), Gough was still doing occasional voice work for Burton (a long time fan of his work) until shortly before his death in 2011, aged 96.
Selected Michael Gough Filmography