Countess Dracula 1971 reviewed by SIMON BALL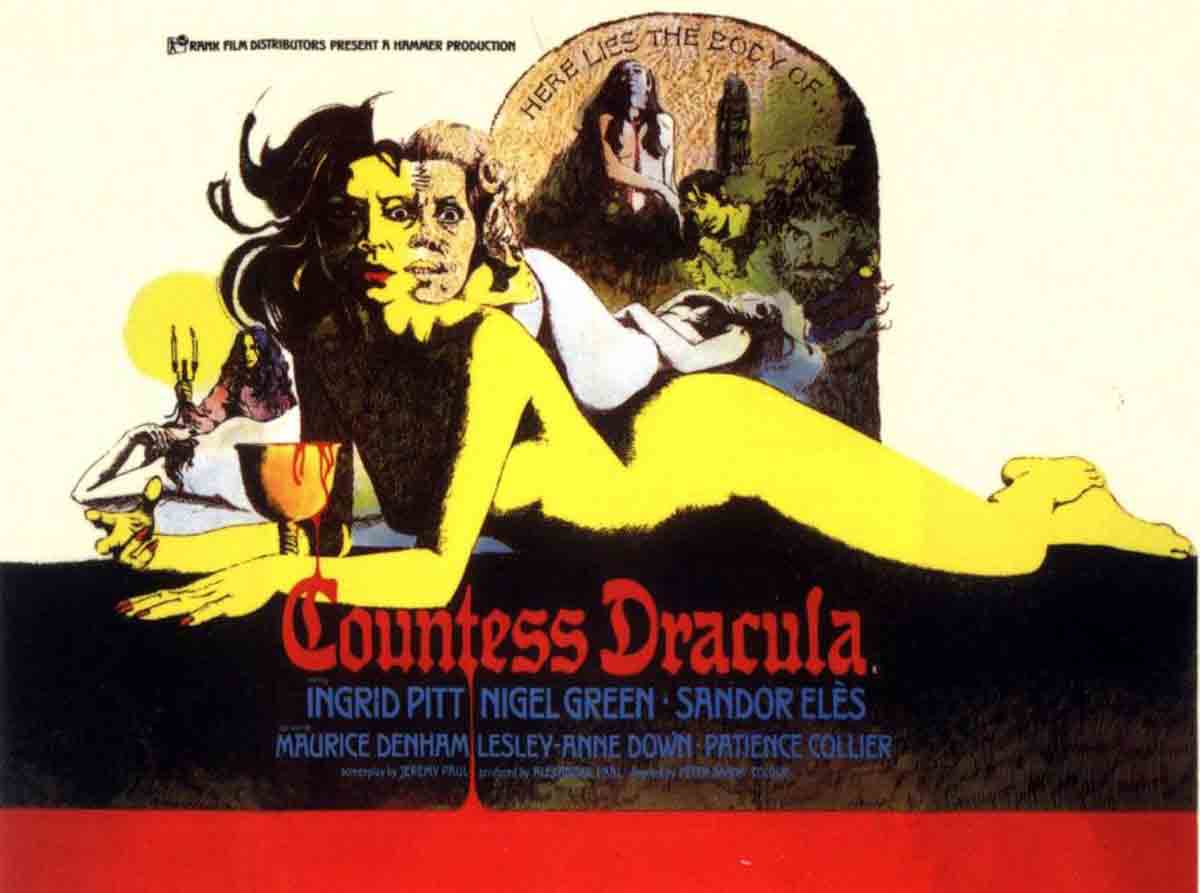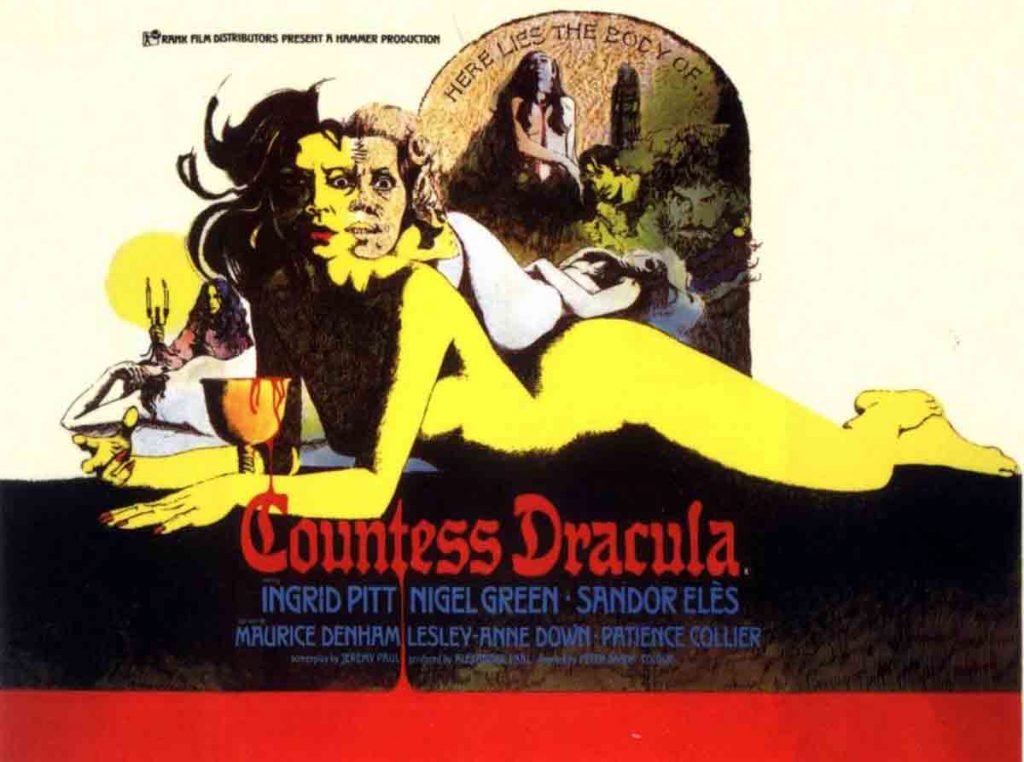 TITLE: Countess Dracula
YEAR RELEASE: 1971
DIRECTOR: Peter Sasdy
CAST: Ingrid Pitt, Nigel Green, Sandor Eles, Maurice Denham, Lesley-Anne Down, Peter Jeffrey
In Countess Dracula 1971, Hammer take the legend of the Hungarian Countess Erzebet Bathory, who is alleged to have tortured and killed at least 600 young women in her quest for eternal youth, and introduce a strong dose of the supernaturals and a touch of 1970s gratuitous nudity.
Ingrid Pitt is aged Elisabeth Nasdasdy, the countess who discovers that a bath in virgin's blood does wonders for the skin.

Problem is that the effects of each dip wear off faster and faster, leaving her even more wrinkled and hag like.
Driven mad with lust for dashing young cavalry officer Imre Toth (Sandor Eles) she has her daughter Ilona (Lesley Anne Down) abducted and takes her place to court him.
This infuriates her steward Captain Dobi (Nigel Green) who had fancied his own chances with her.
Things get nasty at fake Ilona and Toth's wedding, when the effects of the last blood bath wear off and the real Ilona is the nearest handy virgin.
Pitt is Countess Dracula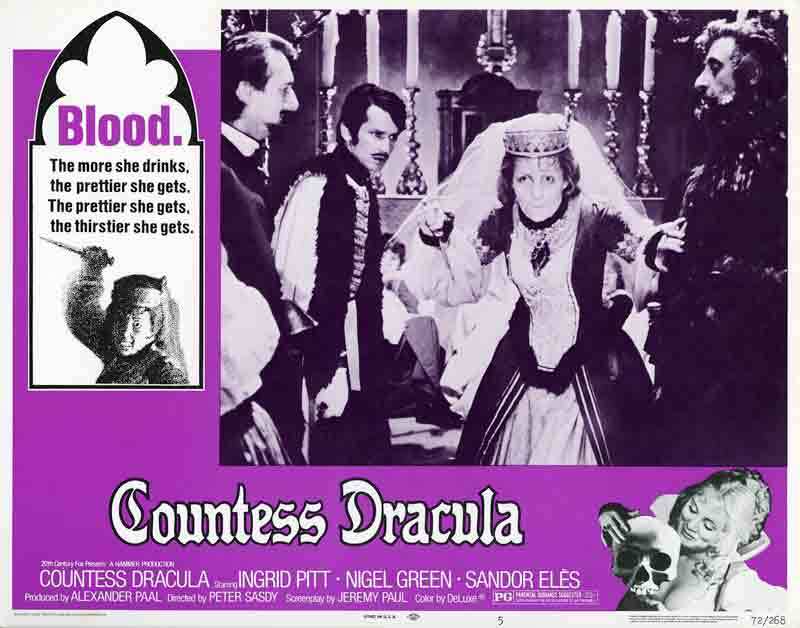 Pitt is really rather good in what is essentially a Jekyll and Hyde story set in 17th century Hungary.
One moment a dignified old lady, then a coquettish young girl and then a blood crazed fiend who will do anything to preserve her youth.
There is a great supporting cast (even if there is no Michael Ripper) featuring Maurice Denham, Peter Jeffrey and Patience Collier.
The film looks really good for a low budget 70s Brit horror, thanks to Hammer's lucky purchase of the sets from the Richard Burton epic Anne of a Thousand Days at a knockdown price.
Watch Countess Dracula 1971 trailer
Tell us your thoughts about Countess Dracula 1971 in the comments section below!