Reading Time:
3
minutes
A soap star actress in a nun's habit brings out the worst in an obsessive fan. RICHARD PHILLIPS-JONES looks at the Thriller episode Death To Sister Mary.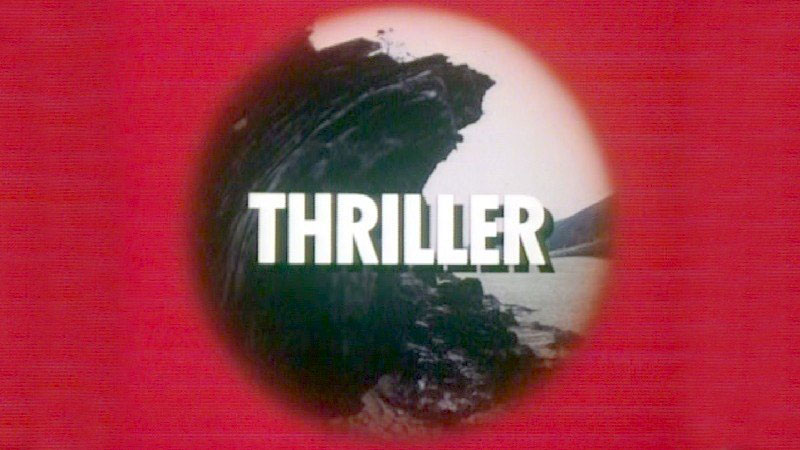 TITLE: Thriller – Death To Sister Mary
BROADCAST: 15 June 1974
STARRING: Robert Powell, George Maharis, Jennie Linden, Anthony Newlands, Joan Haythorne, Derek Fowlds, Leigh Lawson, Windsor Davies
WRITER: Brian Clemens
DIRECTOR: Robert D. Cardona
Thriller: Death to Sister Mary Review
Penny Stacey (Linden) plays Sister Mary in popular TV soap opera Saints & Sinners, an ongoing saga of the goings-on in a convent. Penny is approached by superfan Rook (Powell), with a view to setting up the Sister Mary Fan Club, blissfully unaware that Rook is the club's sole member.
Seemingly unconnected is the fact that Penny's co-star, Mark Fields (Maharis) has been mugged in a car park, and another co-star, Penny's boyfriend Larry (Lawson) is the victim of a hit-and-run.
Gradually, more people associated with the show are targeted in attacks, and it gradually becomes apparent that Rook's fandom is perhaps more of a deadly obsession. The question is, will Jenny realise this before it's too late?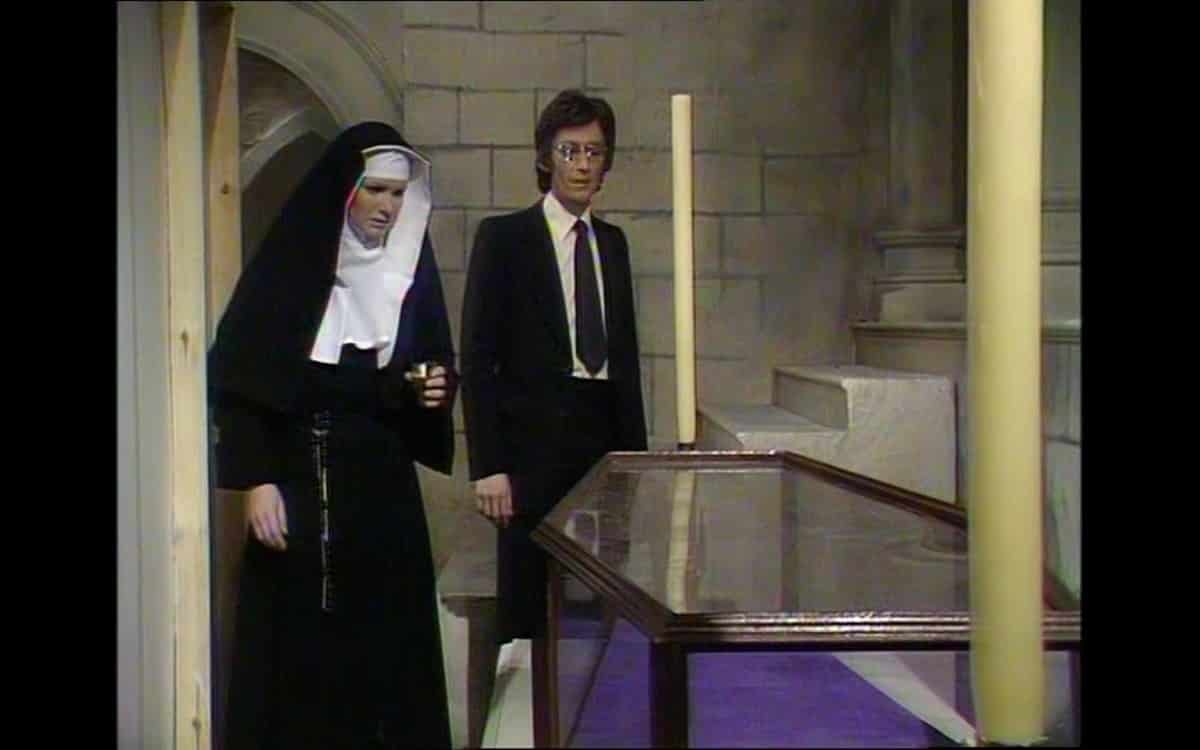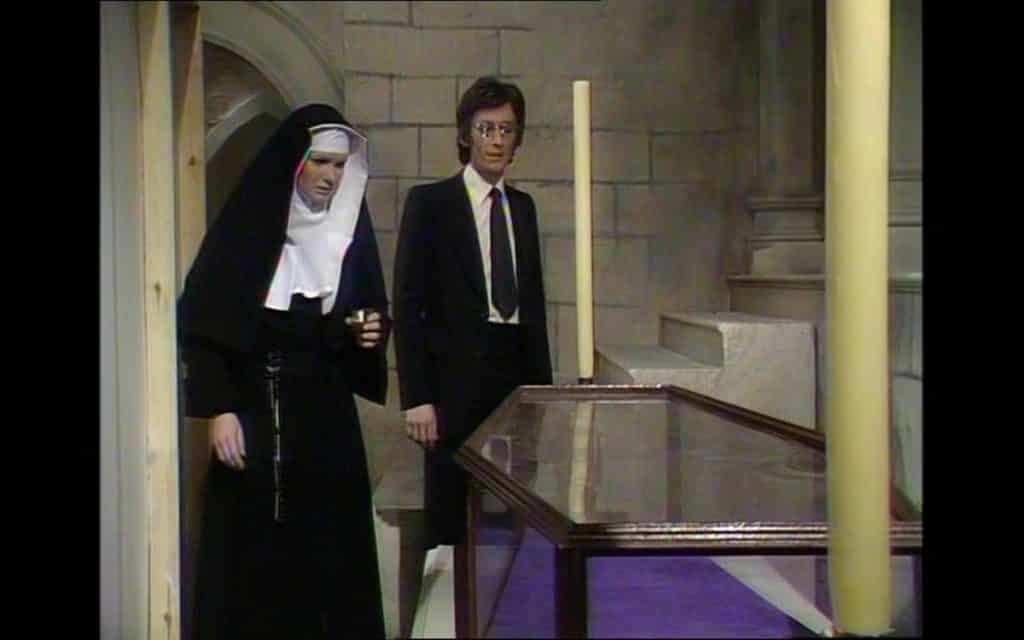 Making his second Thriller appearance (following the very first episode, Lady Killer in 1973) Robert Powell plays Rook with just the right underlying level of creepiness, whilst the actors playing the actors get the balance just right in exaggerating their performances for the show-within-a-show, highlighting the artifice of it.
Another welcome benefit of this set-up is the opportunity to see the interior of ATV's Elstree studios in a more bare-bones manner. It's a nice insight into the way that television of the period (Thriller included) was produced, and the cumbersome camera equipment which the crew were working with, although it must be remembered that this was very state-of-the-art kit at the time.
Series three of Thriller was certainly on a roll, with yet another episode which is among the most fondly remembered by the show's admirers. Yes, it does stretch the viewer's credulity a tad (it takes Penny a ridiculously long time to twig that Rook is frankly barmy), but the climax is a memorable one.
I have wondered over the years whether this particular story was an influence on the I'm Alan Partridge episode, To Kill A Mocking Alan (1997) in which a similar premise of obsessive fandom was played to brilliant comic effect.
TRIVIA NOTES: Re-titled Murder Is A One-Act Play for its later US TV-Movie version – maybe they thought a title inferring that a nun might be throttled wouldn't go down too well in syndication.
The fictional series Saints & Sinners may have been influenced by Sanctuary (1967-68), a series made by Rediffusion, set in a centre run by nuns in a deprived part of London.
Brian Clemens later commented on the similarity between the premise of Death To Sister Mary and the Robert De Niro vehicle The Fan (1996).
Playing a detective here, Windsor Davies had recently appeared in the first series of sitcom It Ain't Half Hot Mum (1974-81), which would make him a massive star in the UK.
Read our Thriller Episode Guide to discover more Thriller episodes