Reading Time:
3
minutes
Dundonald, Northern Ireland has many dark and haunted sites, says JANET QUINLIVAN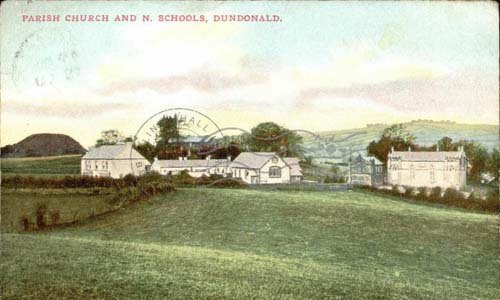 The town of Dundonald is located around 8 miles east of Belfast city in Northern Ireland. It was named after Dun Donall in the 12th Century but the area actually dates back as far as Neolithic times.
It is home to the famous Stormont building and Stormont castle and has been home to even the Normans like John De Courcey.
Dundonald has the largest Norman Motte still standing in all of Ireland and although the man-made mound still remains the actual fort is long gone. The park land around it is now known as the 'moat'. With this amount of history it is no wonder this small townland is haunted!
Cleland Mausoleum, Dundonald Church of Ireland Graveyard, Dundonald, County Down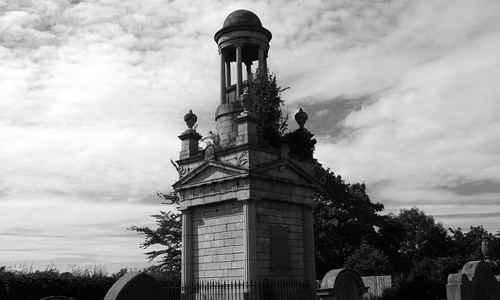 In the graveyard of Dundonald's Church of Ireland stands the Cleland Mausoleum, the tallest known tomb in Northern Ireland. It was built by Eliza Cleland in 1842 for her husband Samuel who died tragically at the age of 34 being crushed by a falling wall. He remains in the tomb with his parents. There have been accounts in the graveyard in which it stands of disembodied whispering around the tomb area.
The Greenaway, Dundonald
There was an old railway line that runs from Belfast through Dundonald, Comber and Newtownards all the way to Downpatrick. The railway opened in 1850 and closed in 1950. Since then it has been tarmacked and the long line is now called 'The Greenway' and is used by many cyclists and dog walkers.
Many residents in the area claimed to have heard the 'ghost train' late at night. I have even heard this train myself at around midnight on a very still night. No wind or rain and very clearly me and several other members of the C.A.P.R.A paranormal investigation team heard the loud squeal of the steam train horn and the faint chug of the train in the tracks. Head down for a walk one night along this scenic route and see if you hear it too, but beware the area has no lighting and is pitch black.
Kemp Stones, Greengraves, Dundonald
Along the Greengraves road off into a field stands a Norse Burial Portal (Kemp stones). There are five lower stones supporting a roof stone with the burial chamber far below. Several locals for generations have claimed to see the spirit of a headless drummer boy who walks around the stones and also of disembodied whispers which are not legible. Perhaps it's the voices of Norsemen they hear far below the earth.
Murder Bridge, Dundonald
Between Dundonald and Craigantlet lies a bridge known on maps as 'Murder Bridge'. Quite a few people have seen either a man alone or a man and a woman wander across the road dressed in 19th century clothing and then disappear on the other side. It's been reported in a book called 'The Most Unpretending of Places' that there was a man called Thomas O'Gilmore murdered on that bridge by Scotsmen in the early 1800's. Perhaps he and his wife still walk around the place of his murder, looking for a way to escape.
Bridge near Clandeboye Lodge, County Down
Not far from Murder Bridge is another bridge between Newtownards and Crawfordsburn very close to the Clandeboye Lodge. Several people have seen a man in a long black cloak with black clothes beneath, his trousers tucked in his boots, standing on the side of the road.
After a call with the Clandeboye Estate it's been confirmed on their records (the Blackwood family have owned it since 17th century) that a highwayman was indeed hung from that bridge once caught for his crimes. Is this his damned spectral being haunting the bridge forever?