RICHARD PHILLIPS-JONES takes a look at Frankula, the fun-filled and blood-soaked return of 1970s favourite David Barry aka Frankie Abbott of Please Sir and The Fenn Street Gang fame…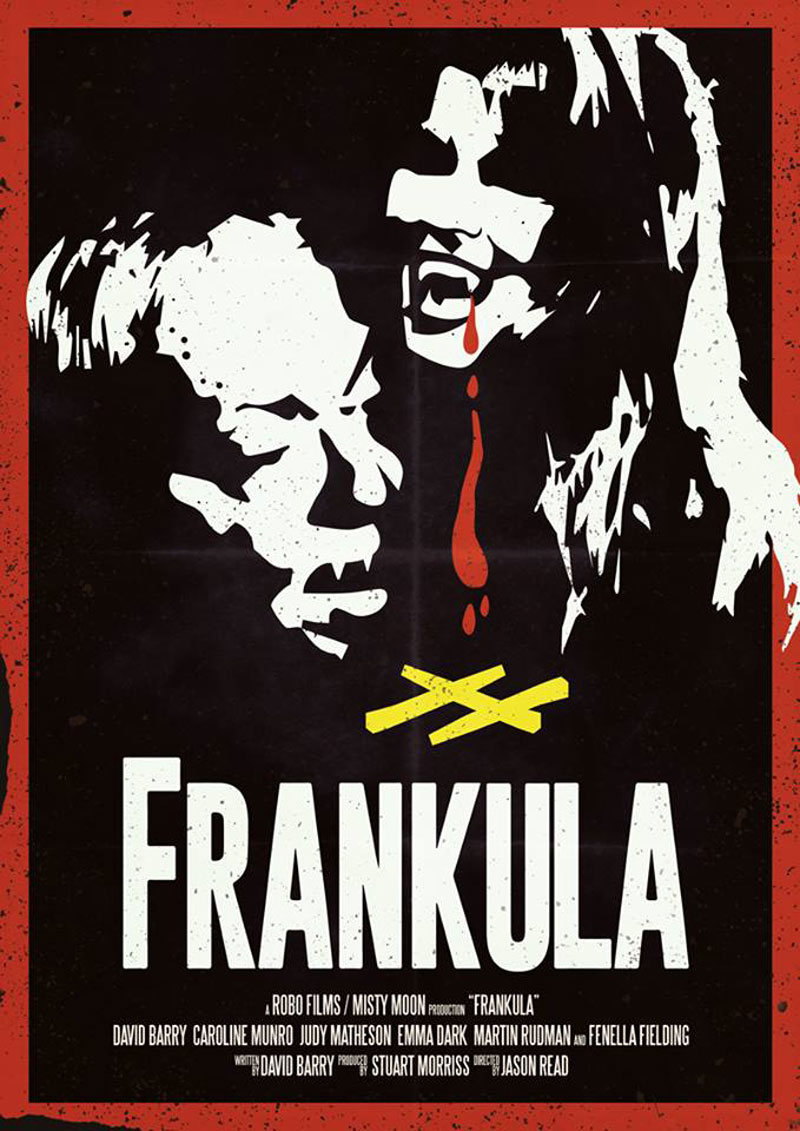 TITLE: Frankula (2017)
STARRING: David Barry, Caroline Munro, Judy Matheson, Emma Dark, Martin Rudman (with voiceover by Fenella Fielding)
WRITTEN BY: David Barry
DIRECTOR: Jason Read
Frankula Review
The last time we saw Frankie Abbott (David Barry), he had left Fenn Street School (as seen in the LWT sitcom Please Sir!), and was hanging out with his old pals in spin-off show, The Fenn Street Gang. That was 1973.
Fast forward to 2017, and the hapless Frankie finds himself resident in a care home, but still enjoying a good comic book. Then he appears to drift off to sleep…
Next thing he knows, poor Frankie finds himself in a graveyard with the vampiric trio of Hammer Horror veterans Caroline Munro and Judy Matheson, joined by actor/director rising star – and Spooky Isles favourite – Emma Dark. They offer Frankie his favourite meal of chips with ketchup, except this particular ketchup looks ominously suspect.
It's all as daft as hell, of course, but all concerned seem to be enjoying themselves. It does get the mind pondering what an early 70s Hammer/Brit-com mash up might have looked like (and no, the On The Buses movies don't count).
After being vampire prey back in the day, Caroline Munro gets to don the fangs herself, while Judy Matheson returns to the screen after a 37 year absence. Reasons enough to check out this seven-minute short, I say.
Meanwhile, those of us who remember seeing Frankie in action first time around might feel a painful sense of our own mortality when we see how he's ended up…
Watch Frankula 2017
Like the Frankula Facebook Page here.
What did you think of Frankula 2017? Tell us in the comments section below!