Reading Time:
6
minutes
Actor/Producer Stephen Smith talks to Spooky Isles about his his lifelong passion for horror and gothic literature, how it shaped his career in digital theatre, and his future plans, including a UK tour and educational shows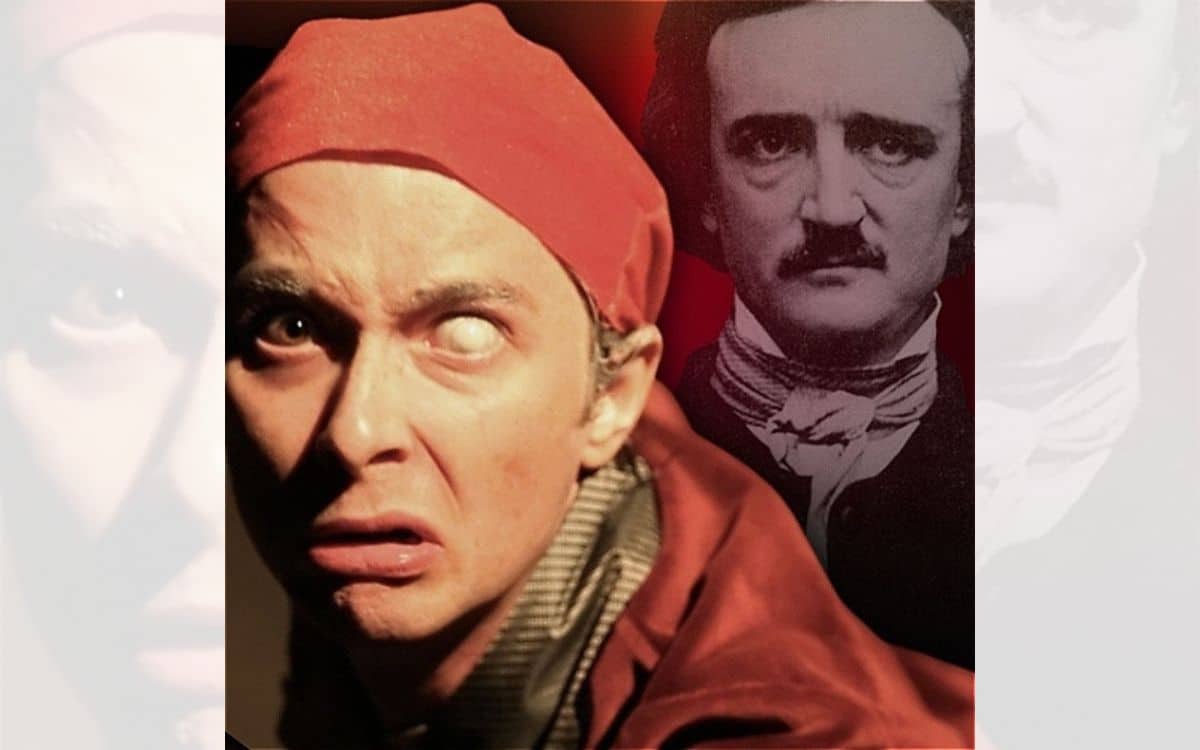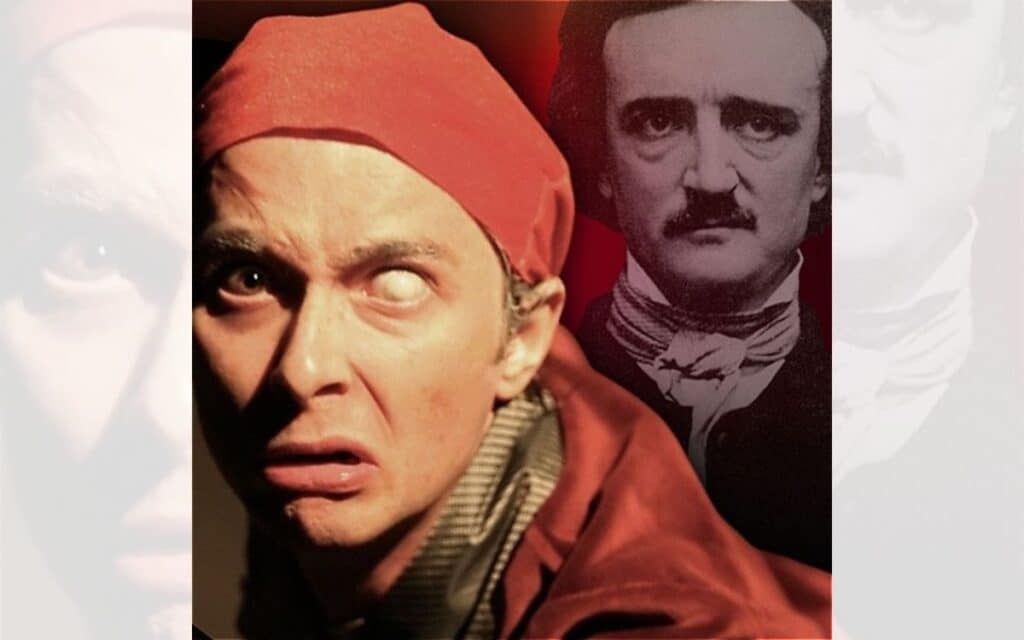 SPOOKY ISLES: Could you tell us about your early influences and how British folklore or horror inspired your passion for the gothic and spooky?
STEPHEN SMITH: Ever since I can remember, I've always been fascinated with the horror genre. My dad had various monster magazines that he had kept from his youth, and I remember distinctly being fascinated with Lon Chaney Sr. from an early age. The nickname "The Man of A Thousand Faces" certainly pricked up my ears as a child, and I was astounded that one singular person could look so incredibly different, with the use of make-up tricks and with the power of pretending.
And I truly felt that pretending was, indeed, power. I believe that this early exposure to the 'behind-the-scenes' or 'the making of' horror movies not only enthused me to create and perform my own spooky tales, but also made me appreciate horror as not anything particularly scary, but as a form of art and entertainment.
Reading countless books on horror cinema led me to reading the original gothic literature and original novels from Stoker, Shelly, Stevenson, and eventually, the works of Edgar Allan Poe.
Your roots are in Watford and you've performed in London – two places with their own histories and hauntings. Have any local myths or legends seeped into your renditions of Edgar Allan Poe's tales?
In terms of local myths – I never really got around to learning about any of them. I was born in Watford, grew up there, and now live in London. I suppose the honest truth is that from around the age of 12 upwards, I began to really turn away from my childhood fascination with horror and classical literature, as it seemed that no one else at school knew or cared for names like Lon Chaney, Boris Karloff, Bela Lugosi, or even Christopher Lee. I decided to leave it all behind, and was more concerned with fitting in, and trying to be one of the cool kids…
Fast forwarding to the pandemic, where we all felt a bit vulnerable and, in a way, childlike – I went headlong, deep into my childhood interests again. This resulted in me creating some award-winning digital theatre experiences, firstly from home and then from empty theatres. All of my digital shows were of the horror genre, and the fact I was constantly creating during the pandemic really helped me hit the ground running when everything started opening up.
But most importantly – the pandemic forced me to lean into my own individuality, to embrace my own weirdness, and hone into what really makes me tick as an artist. Ever since then, I have been creating my best work – personal, critical and financial successes. Embrace your own weirdness, people!
What role do you think British horror and suspense plays in the global genre, given you've taken your show to Baltimore, New York, and Dubai?
Well, I think the accent can be deemed quite creepy! It's not a coincidence that most villains in cinema, especially Disney, are British. I also think the level of drama school training, with an emphasis on Shakespeare, that you find in the UK is quite unlike what you might hope to find over in the US.
And Dubai is a relatively new city, with theatre culture and etiquette still very much in its infancy. When 'One Man Poe' was presented to audience in Dubai during April, earlier this year, they were quite astounded by memory needed alone – the amount of words coming out of one actor's mouth.
This firm grasp on heightened text and rigorous attention to language is certainly needed when taking on board Poe's rich vocabulary, which I think is why my renditions of four of his stories – The Tell-Tale Heart, The Pit and the Pendulum, The Black Cat and The Raven – have been so warmly welcomed abroad.
How do you adapt Edgar Allan Poe's American Gothic tales to resonate with a British audience?
Apart from delivering them in a British accent (with slight variations to differentiate the four separate characters of his four stories), I haven't adapted the tales at all. I have seen Poe's tales being adapted in various ways for the stage, but I am a Poe purist! I have memorised his original publications – a total of 13'000 words – and I deliver them exactly how he wrote them down, to the punctuation.
Even though Poe originally published them all in the 1840s in the format of a 'short story' (which was a relatively new medium at the time), Poe writes with such a dramatic flare – what with both his parents being actors. The four stories I have chosen to deliver in 'One Man Poe' are all written in the first person, and therefore make four compelling monologues, perfectly suited for the stage. I like to say that when you come to see 'One Man Poe', you are coming to see a 'live audio book', rather than your average theatre show, or theatrical adaptation of his works.
Can you share any memorable experiences you've had in British theatres that may be considered "haunted" or "spooky"?
I remember seeing 'The Woman in Black' in the West End when I was younger, and that certainly left an impression on me. Taking from that, the spookiest parts of 'One Man Poe' are all in the imagination of the audience.
Your art exhibition 'Monsters That Made Me' features vintage movie monsters. Are there any British monsters or legends that you're looking to explore in future projects?
I had plans of moving on to creating full colour portraits of the Hammer Horror movies – Christopher Lee as Dracula, being the first one. But my art has taken a bit of a back seat recently, as I've been so busy with my work as an actor and theatre producer.
You're also an artist focusing on portraits of movie monsters. How do you think the visual medium complements the theatrical in evoking horror or suspense?
My 'Monsters That Made Me' series are (some of) the faces that made me become an actor – that made me fall in love with the art of pretending. None of these faces evoked any horror or suspense in me when I was three years old – I was utterly fascinated and enthralled by them and their grotesque and unique qualities… but maybe that's just me! I think movie monsters, especially those of the vintage period, are fantastical – the real faces that horrify me are the ones you may see on the news, in footage of war, or others guffawing in the Houses of Parliament.
What's next for you? Any plans to delve into British literature or folklore for future productions?
After its recent premiere at FrightFest 2023, I'm looking forward to seeing what becomes of a short British folk horror film, that I had the pleasure of being in. The film is called 'To Fire You Come At Last' and is directed by Sean Hogan and produced by Severin Films. I had the pleasure of seeing it at a private screening at BFI a couple of months ago, and it is certainly one to watch for any British folk horror fans.
'One Man Poe' is heading on a huge UK tour this October, and also visiting the USA. I am performing in Watford and Liverpool at the start of the month. I am then heading over to work with the Poe House and Museum in Baltimore, and also the Poe Museum in Richmond, Virginia. Then, upon returning to the UK, I will perform the show in Splading, Rugby, Birmingham, Edinburgh (at Lauriston Castle for the Edinburgh Horror Festival) and London (at Old Red Lion Theatre in Islington for the GrimFest Horror Festival).
As soon as Poe is done, I will be performing a new solo show 'Private Peaceful' (by Michael Morpurgo, the writer of 'War Horse') at the Pump House Theatre in Watford, to commemorate Remembrance Week. And then I am teaching undergraduate drama school actors how to create Digital Theatre for the rest of 2023.
2024 is looking busy for 'One Man Poe' as it's getting picked up by a variety of schools – what with it being a perfect show for 12+ English Literature students studying gothic literature. I am also in the early stages of planning a full run of 'One Man Poe' at the Edinburgh Fringe Festival next summer.
Find out more about the One Man Poe Tour: www.threedumbtheatre.com/currentprojects