Reading Time:
4
minutes
Celebrating 100 years since the legendary actor's birth, RICHARD PHILLIPS-JONES takes a global trip through Sir Christopher Lee's posters, for some of his European efforts as well as his Hammer favourites.
Uncle Was A Vampire 1959 – Italy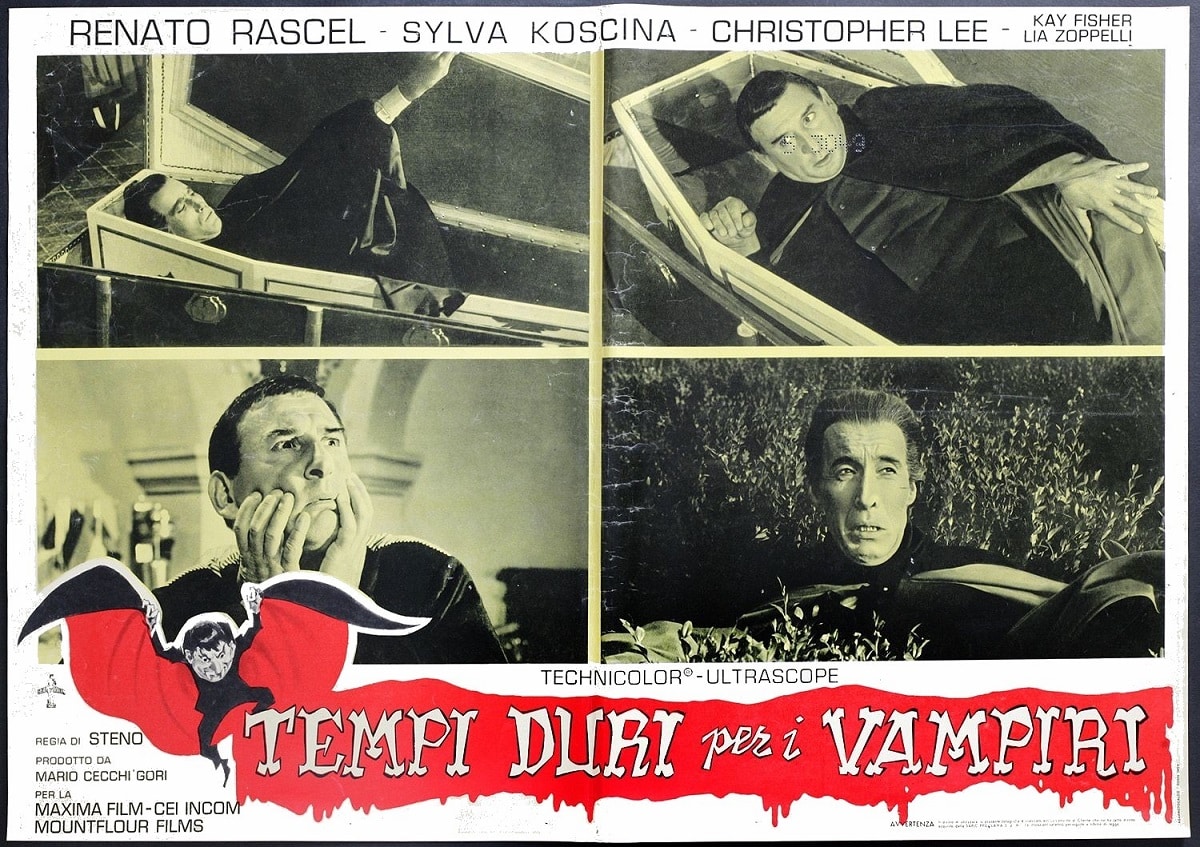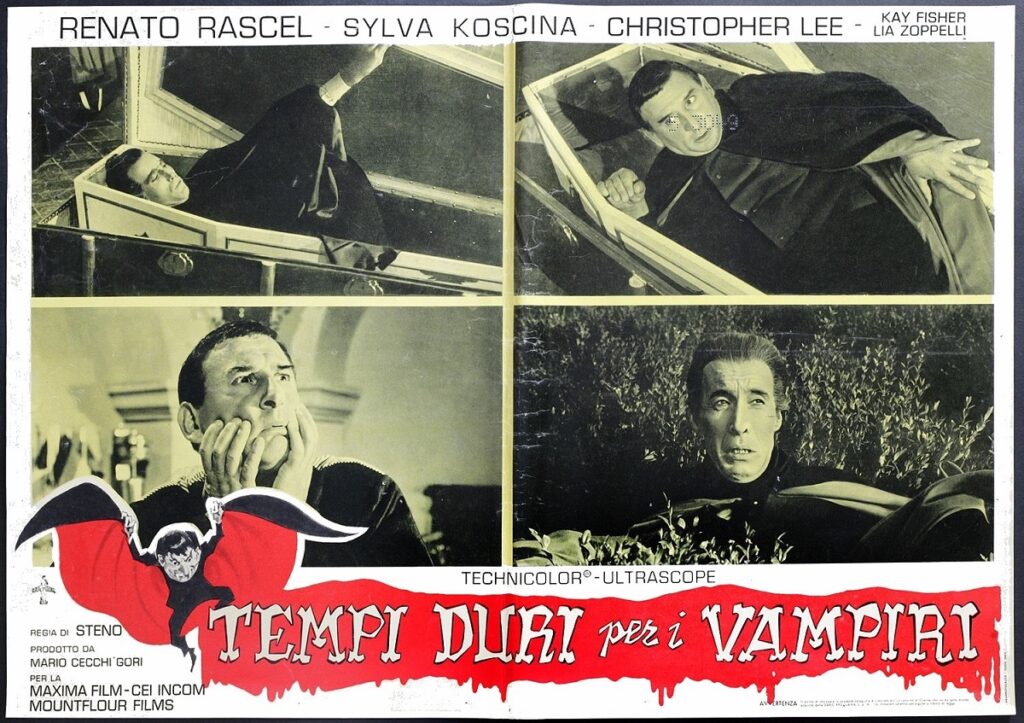 Give the Italians their due, can you think of a nation whose industry was so quick to catch onto a popular movie trend? They were certainly fast in capitalising on Christopher Lee's success as Dracula for this 1959 comedy, and in the days before the role became something of an albatross around his neck, the actor was seemingly happy to send up his recent triumph.
Sherlock Holmes & The Deadly Necklace 1962 – France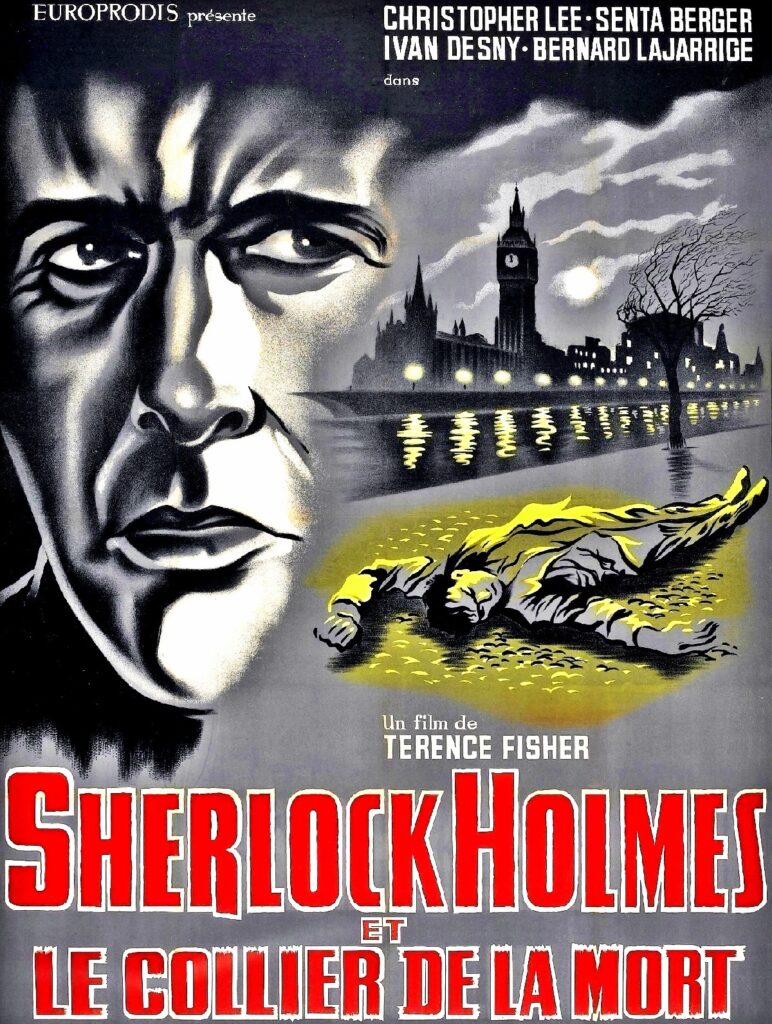 Just three years after making Hammer's Hound Of The Baskervilles, Lee and director Terence Fisher headed to West Germany for another Sherlock Holmes feature, this time with Lee in the title role. This featured a screenplay from Curt Siodmak, who had previously penned The Wolf Man (1941) for Universal. The French distributor opted for this dramatic, noir-tinged poster design.
The Whip And The Body 1963 – Italy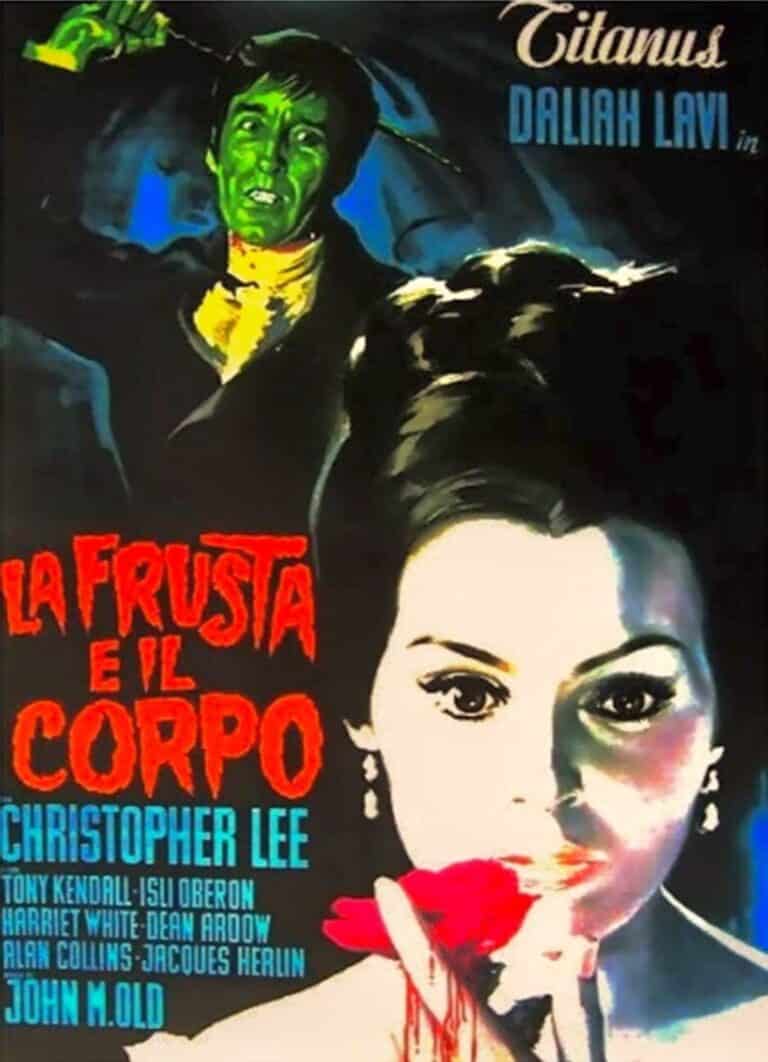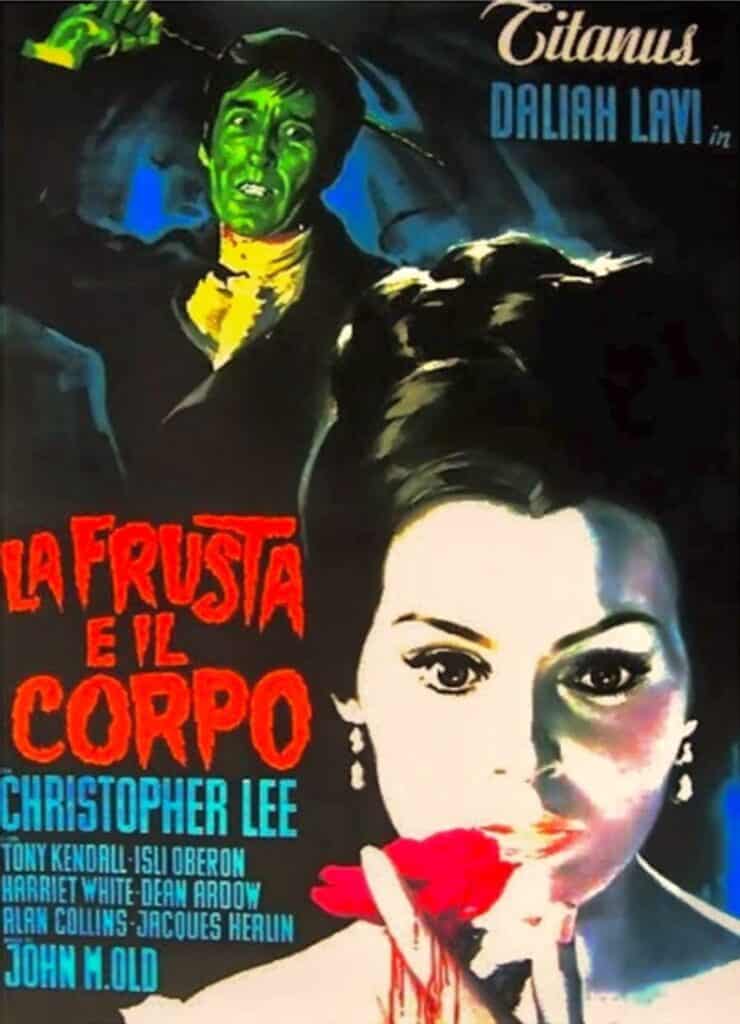 An Italian poster for an Italian/French co-production, with a performance that Lee was apparently especially fond of. He regretted not dubbing his own voice for the English language version, striving to do so whenever possible in the future.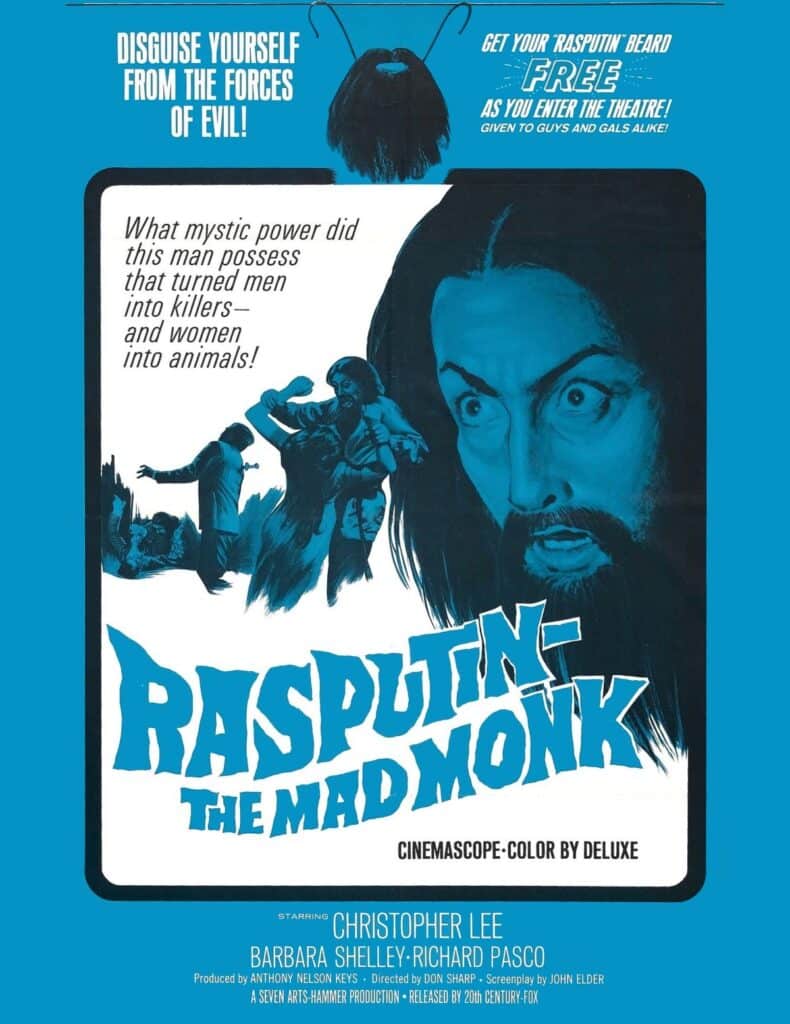 One can just imagine the sales guys in garish sports jackets at 20th Century-Fox dreaming this campaign up… "Well gee, whaddya think of this? A free Rasputin beard with every ticket!" Despite that rather glib publicity stunt, the main body of the poster is very striking, with the simple use of blue.
Theatre Of Death 1967 – USA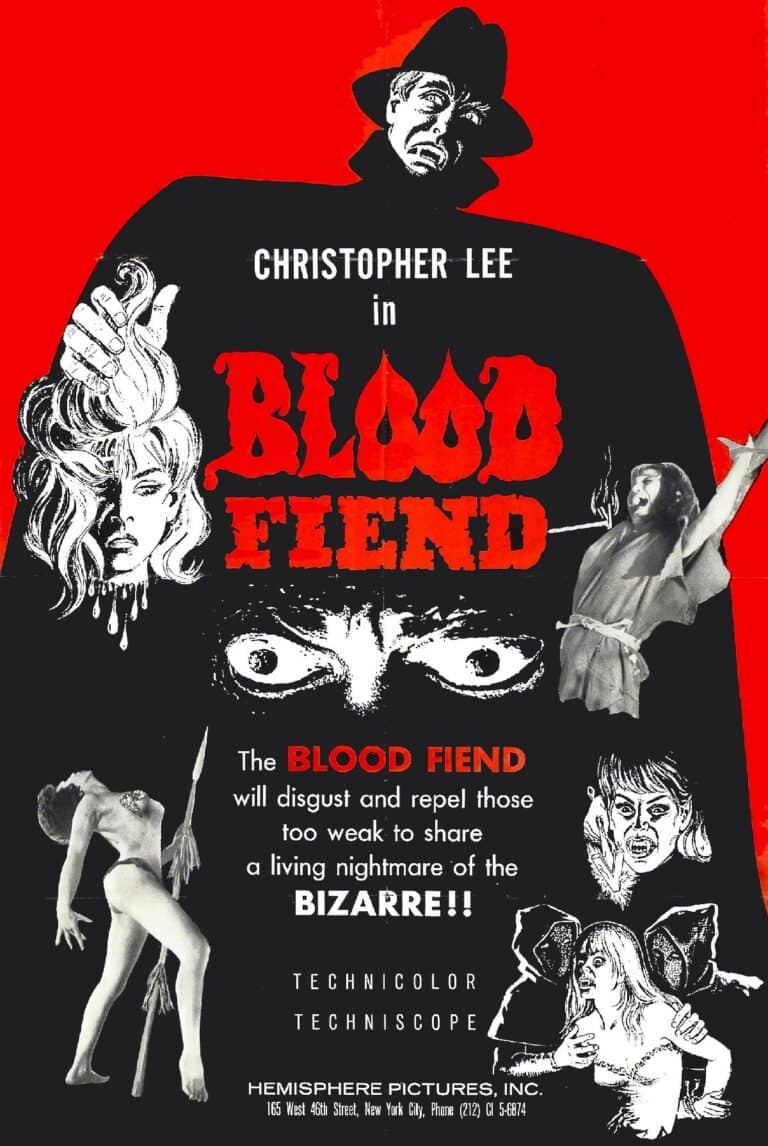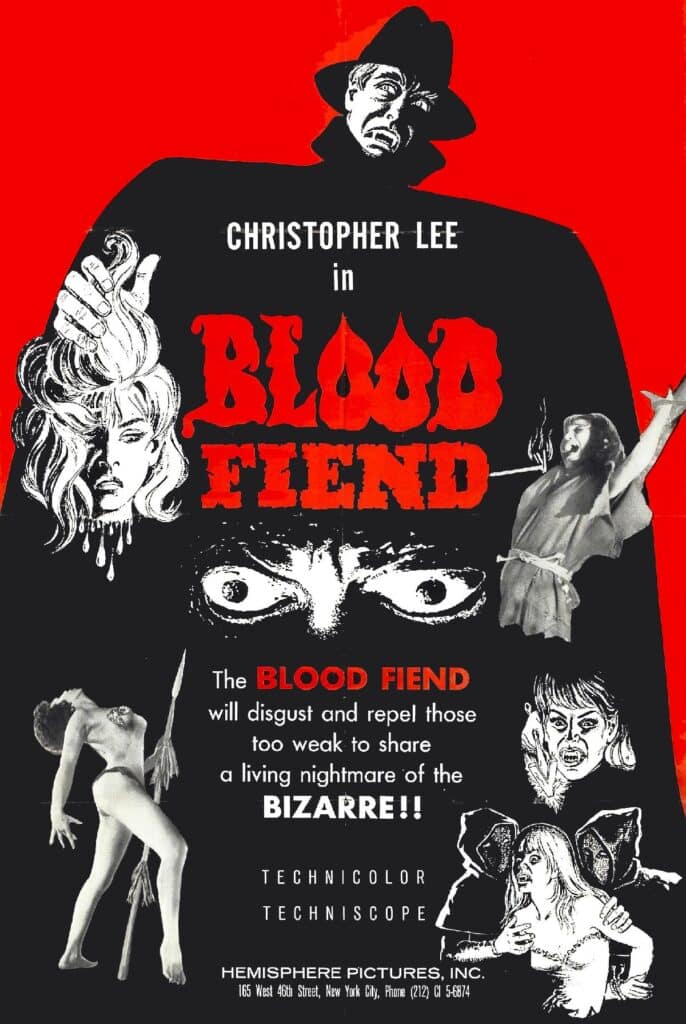 Another fetching example of a single colour alongside black-and-white, Hemsiphere Pictures clearly weren't underselling Blood Fiend (as they re-titled Theatre Of Death). Giving the impression that the audience was in for a vampire-fest could only lead to disappointment, but it's nice to let the mind ponder what mythical film this poster might have been a perfect match for.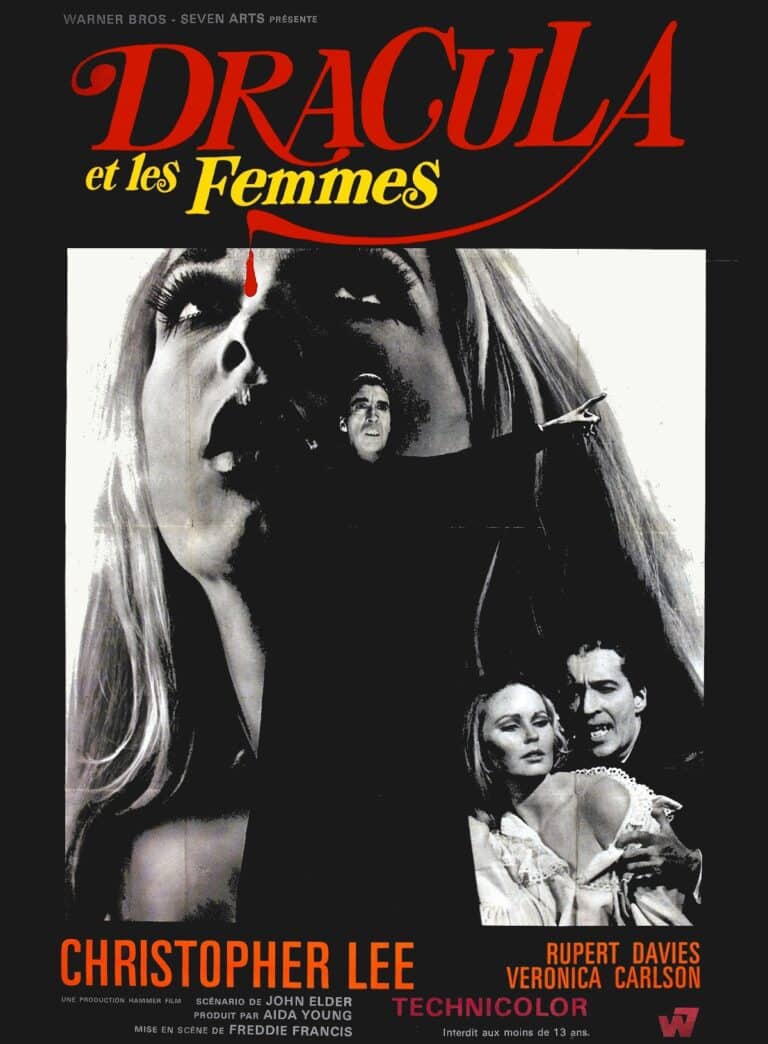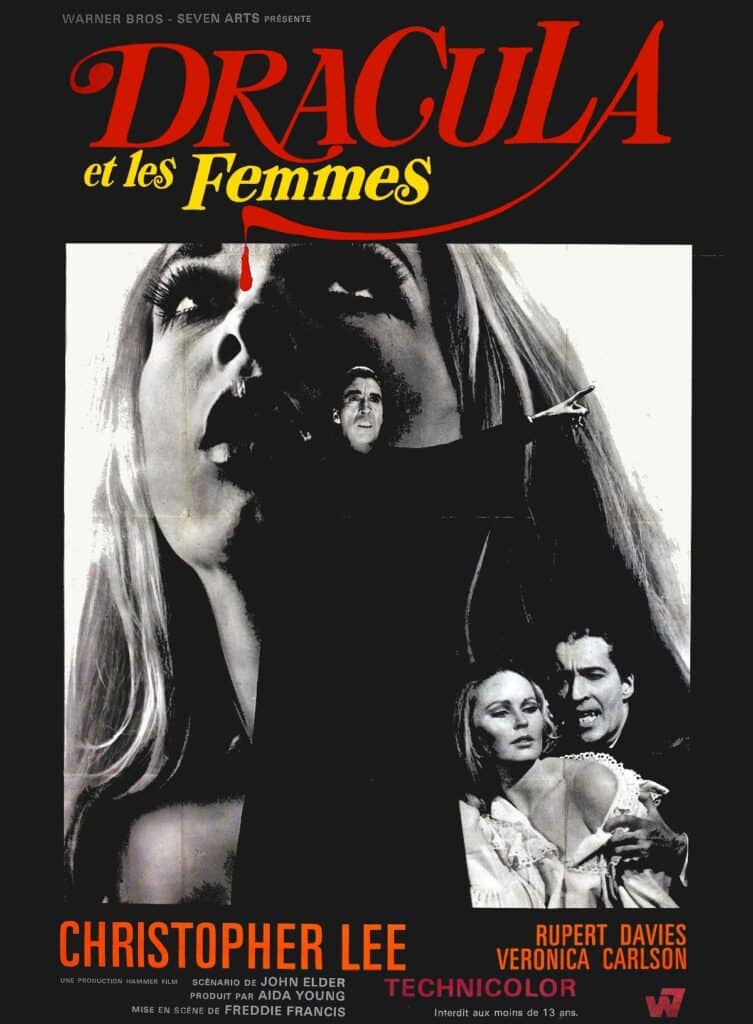 With a rather prosaic name-change which translates as Dracula And The Women. The monochrome image topped-and-bottomed by coloured lettering and a drip of blood is certainly more eye-catching than the title. The poster also gives plenty of emphasis to Hammer's latest discovery, Veronica Carlson.
The Bloody Judge 1970 – Spain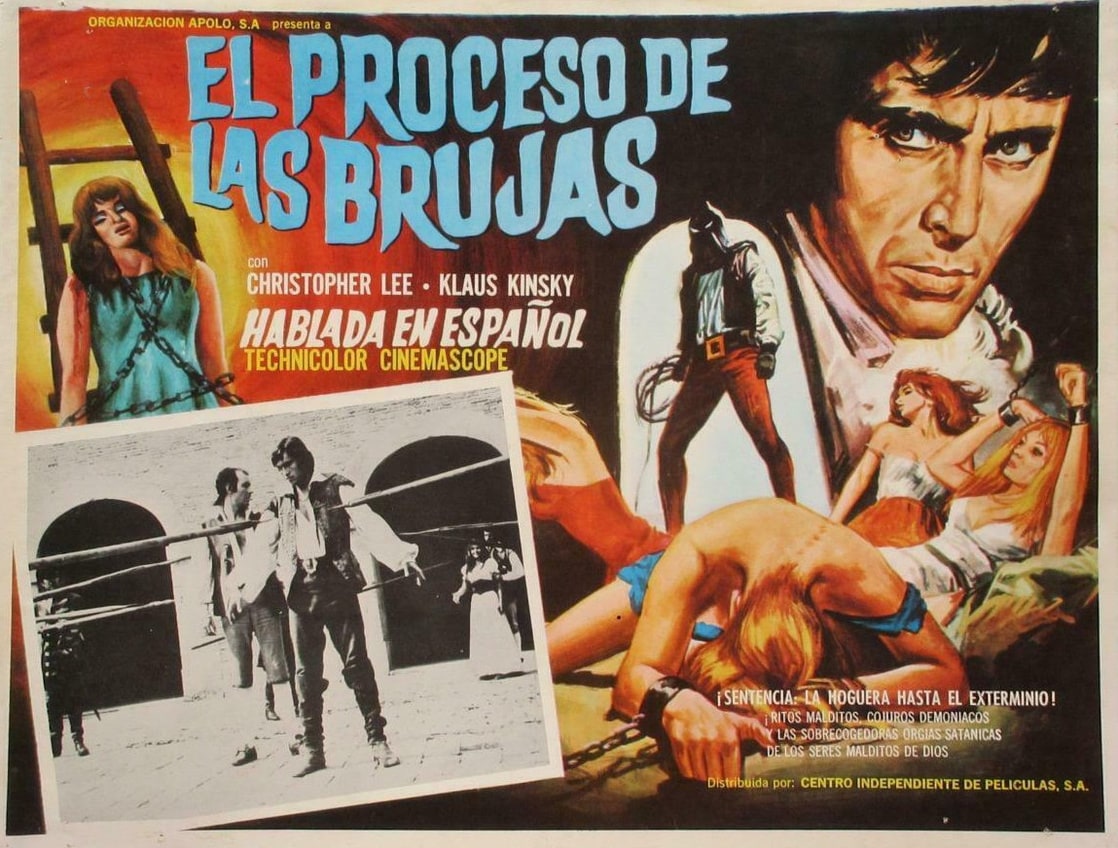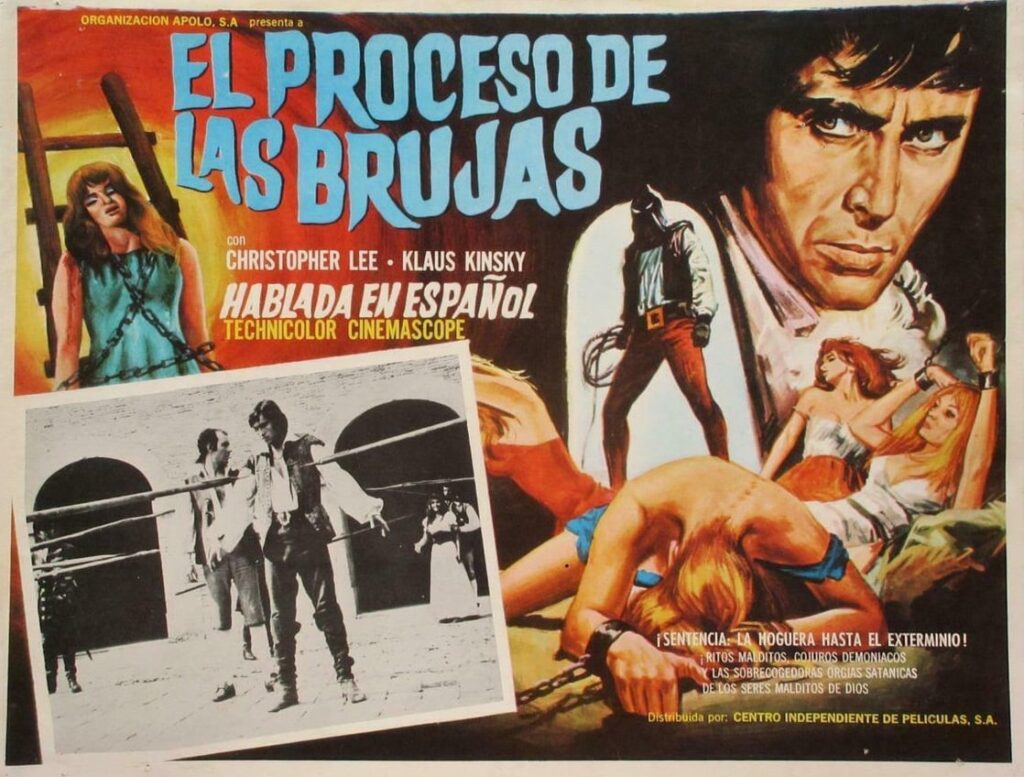 The first of two films Lee would make for Spanish maverick Jess Franco, both released in the same year. Likely financed in the wake of Witchfinder General's success, it was a liberal depiction of the latter days of the notorious Judge Jeffries. It also demonstrated beyond doubt that the Spanish countryside looks nothing like Dorset, with this Spanish poster bearing the distinct artistic period style of its country of origin…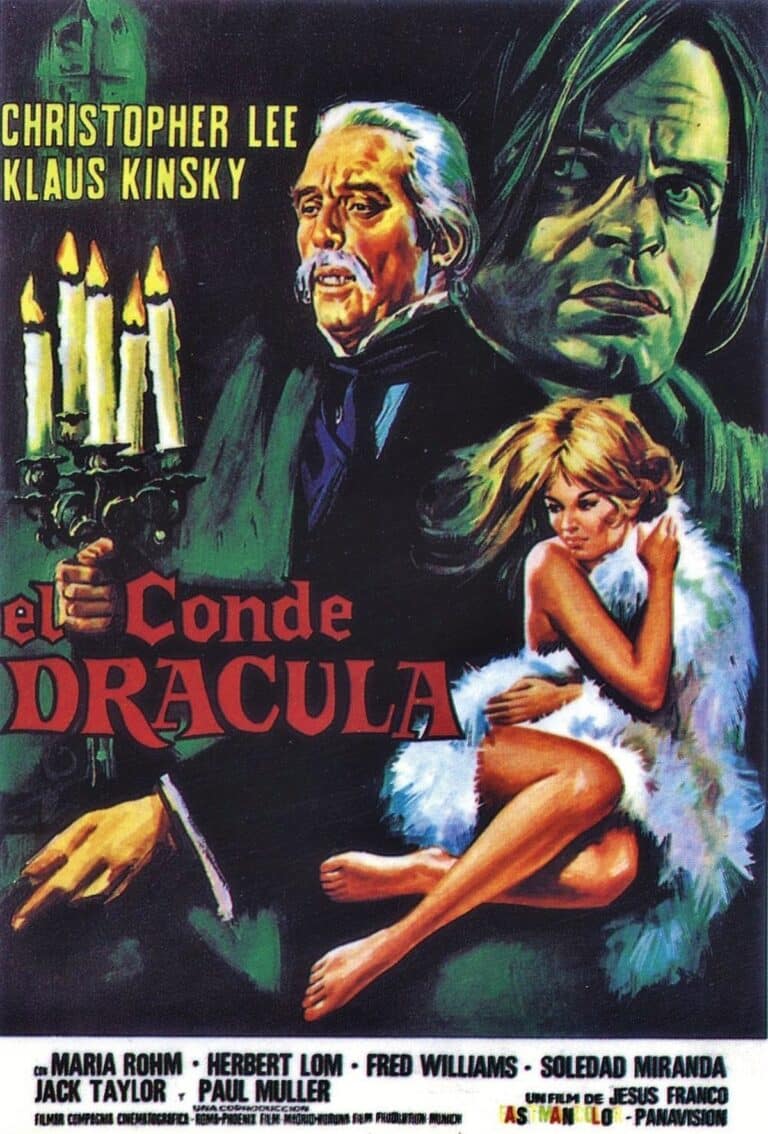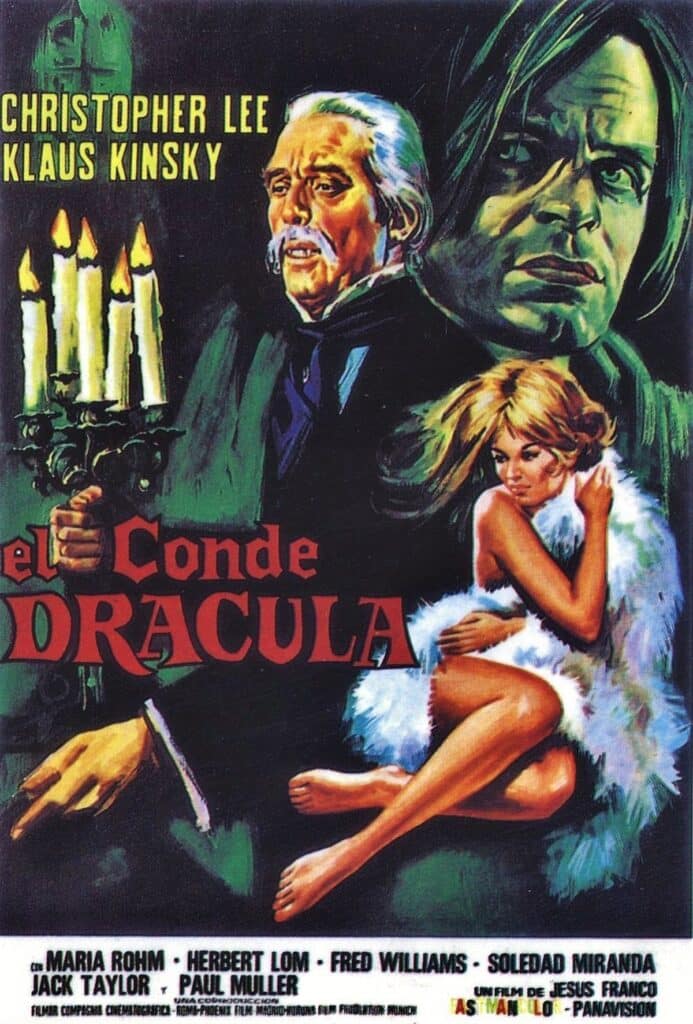 …as does this poster for Lee's other collaboration with Franco, El Conde Dracula. Lee hoped that this production would enable him to finally portray Bram Stoker's creation as the author intended. Klaus Kinski (note the mispelling of his name) was also on board for both films, with Herbert Lom taking on the role of Van Helsing here.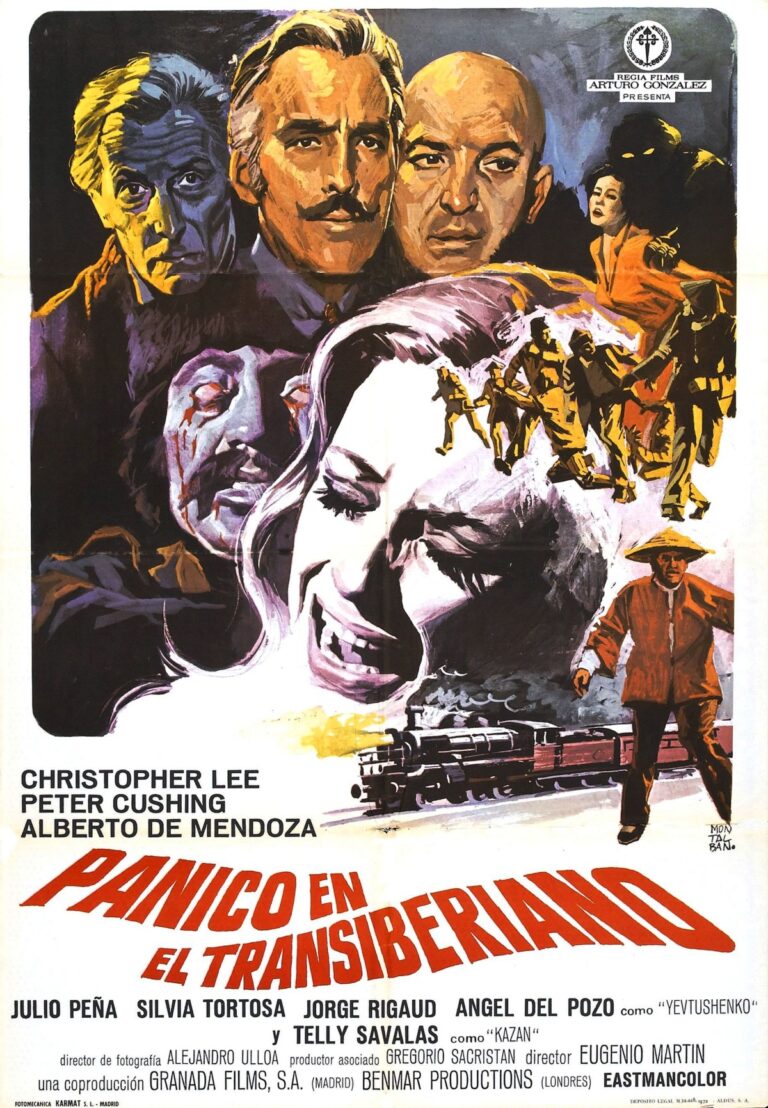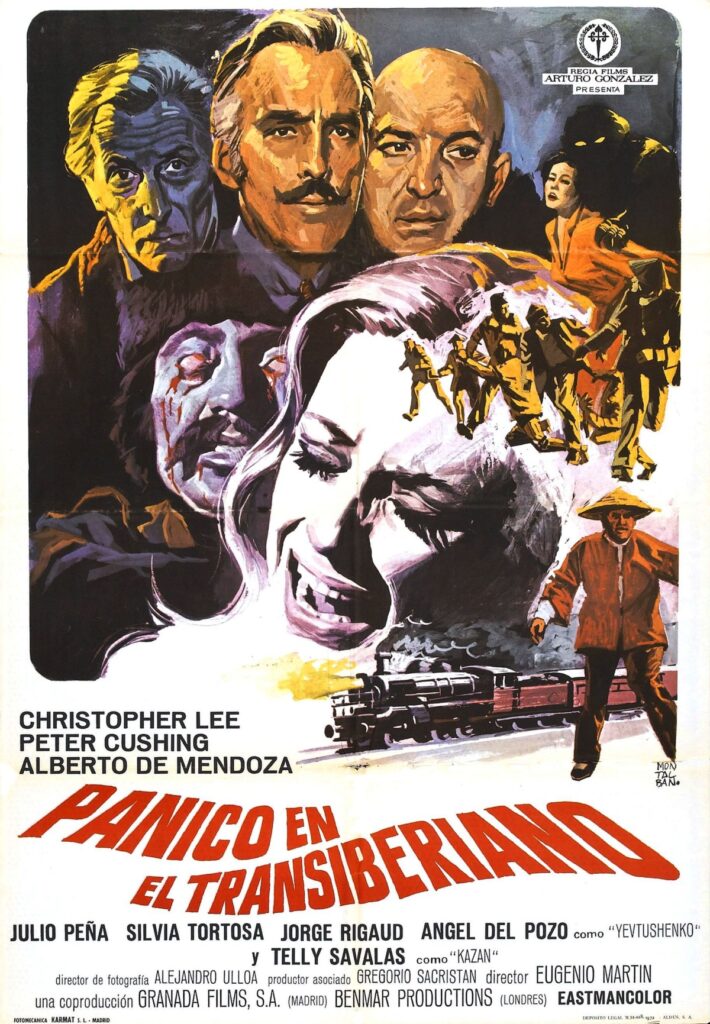 Its Spanish title translates into the Agatha Christie-esque Panic On The Trans-Siberian. Another fine example of Spanish poster-style of the period, with the three leads prominently rendered in angular pastels, Lee at the forefront. I can imagine this looking splendid, full-size outside a Madrid cinema.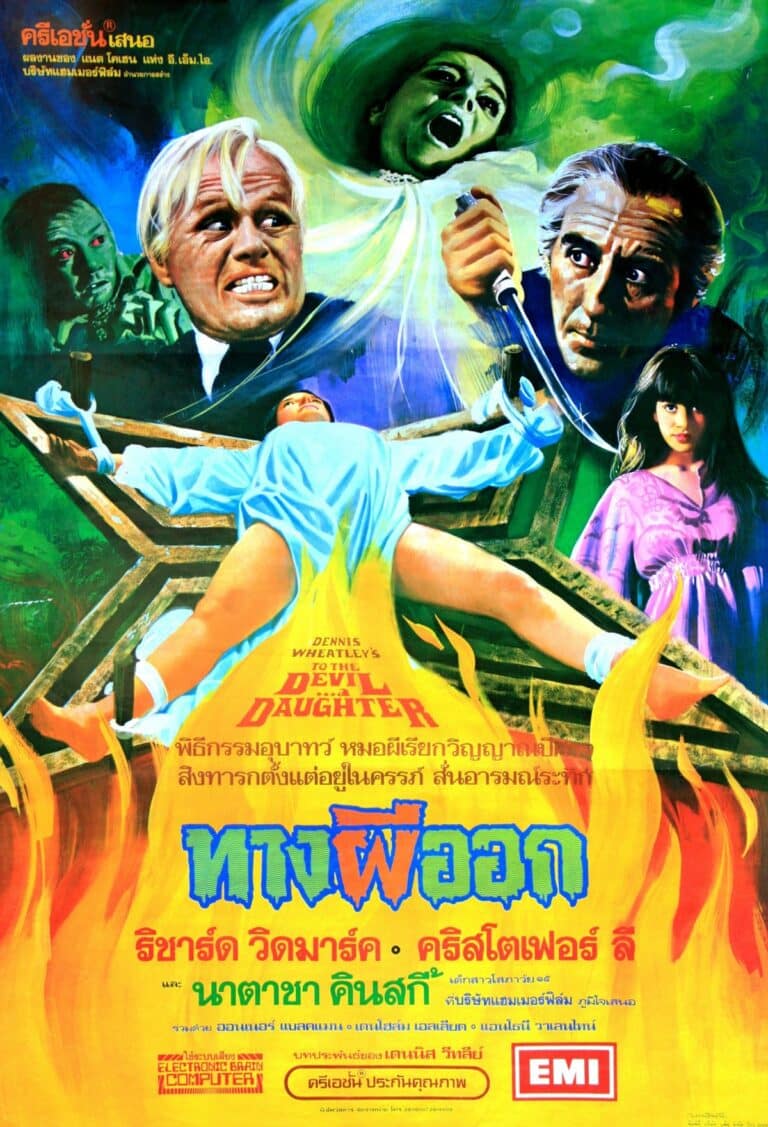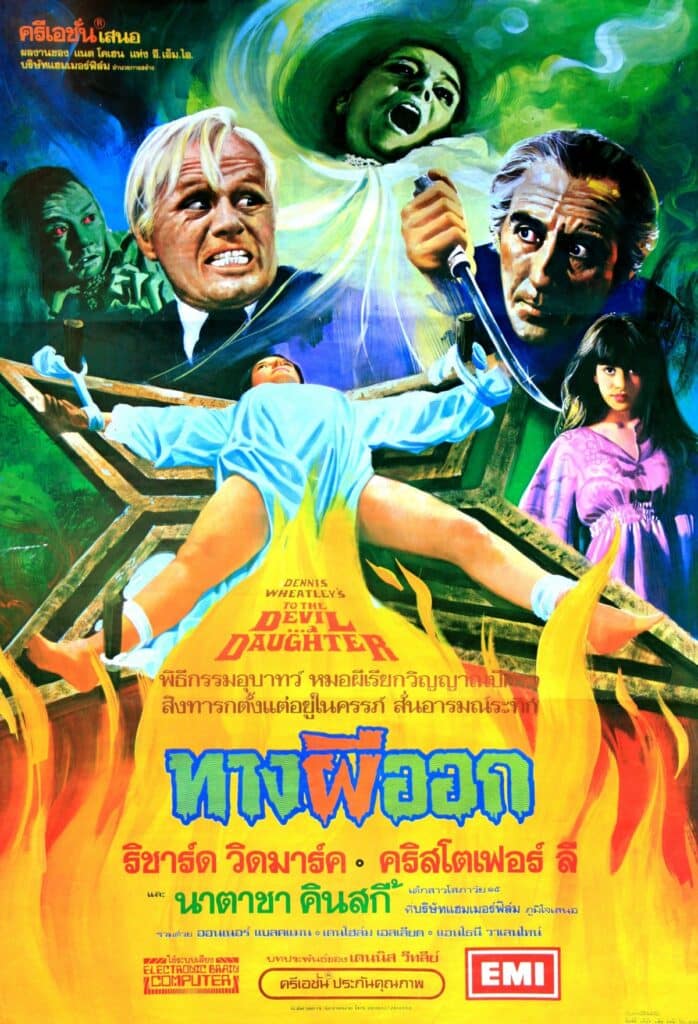 Finally, we head out East with Lee's final bow for the the original Hammer company, as promoted in Thailand. The artwork might almost fool a Thai punter into thinking it was a domestic production they were going to see – perhaps that was what the distributor intended.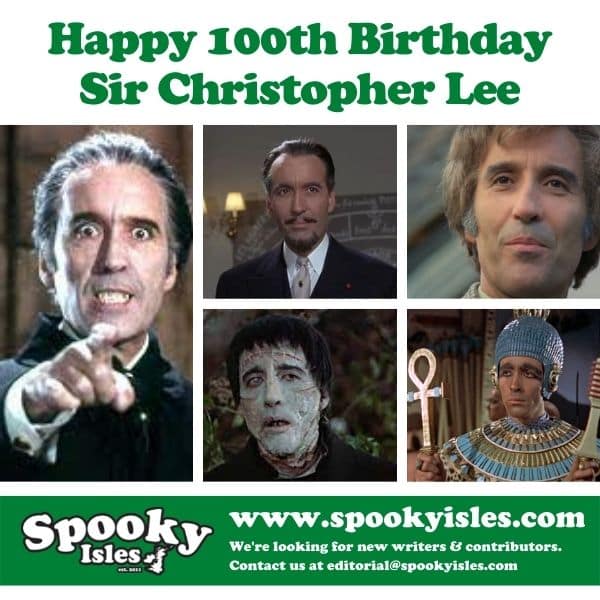 What's your favourite Sir Christopher Lee poster? Tell us in the comments section below!