Reading Time:
3
minutes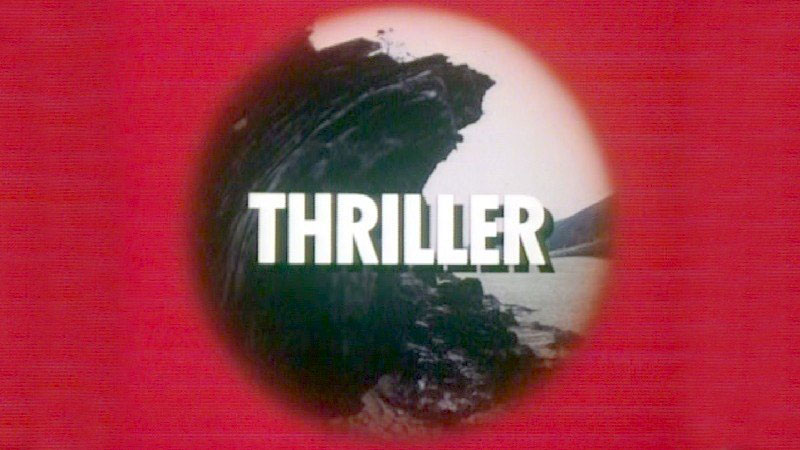 A butler has a murderous way of sustaining his extravagant lifestyle. Richard Phillips-Jones investigates the Thriller episode, Ring Once For Death.
TITLE: Thriller – Ring Once For Death
BROADCAST: 23 February 1974
STARRING: Michael Jayston, Nyree Dawn Porter, Barry Nelson, Thorley Walters, Janet Key, Clare Sutcliffe, Richard Oldfield
WRITER: Terence Feely (story by Brian Clemens)
DIRECTOR: Robert D. Cardona
Roger Masters (Jayston) looks like the perfect butler: a model of efficiency and obedience on the surface, there beats inside him a calculating and avaricious heart, with an aptitude for murder.
When we first meet Masters, he is about to leave his current role, but not before his bed-ridden lady employer has cause to scream in fear before the opening credits have even begun. It's the kind of opener to a Thriller episode which is always promising.
As things get properly underway, Masters is dropped off at an affluent-looking London address in an expensive sports car. He takes off a gold watch and replaces it with a more modest model before his ride drives away.
The address is the residence of Laura Vallance (Porter), a widow who has recently returned to London from the USA in search of a fresh start. She emphasises to her friend Hugo Thane (Nelson) her desire to be anonymous, to live amongst strangers.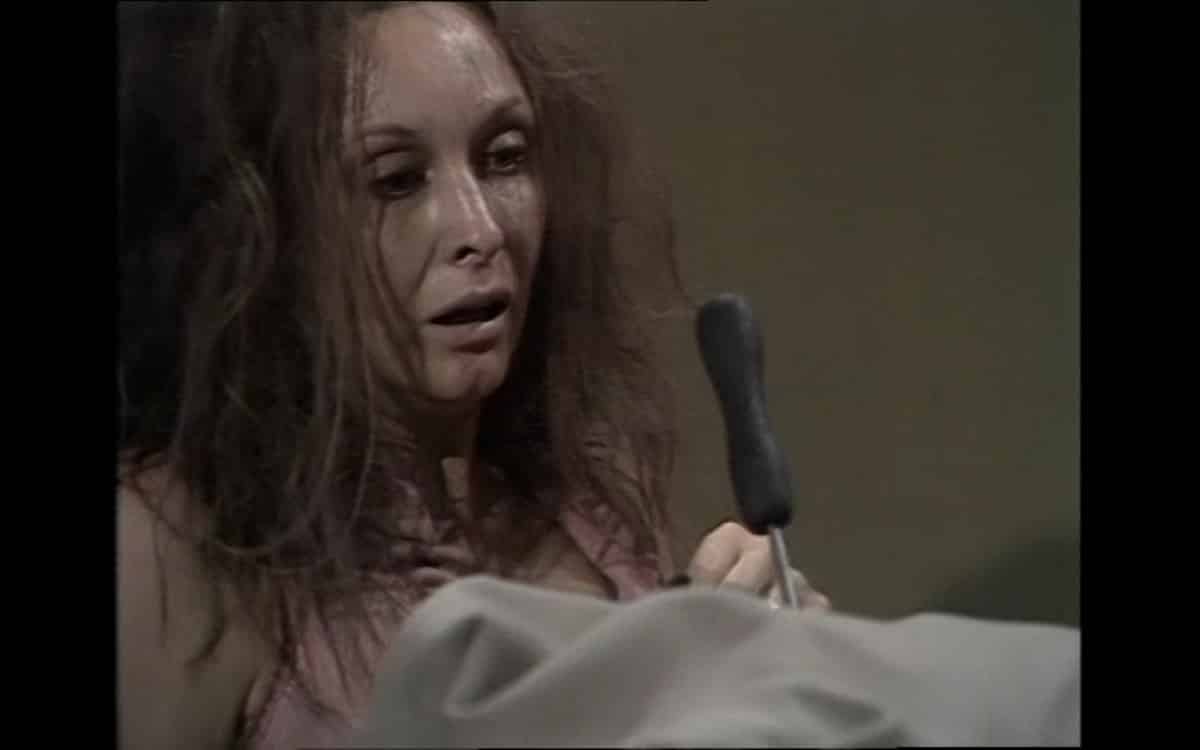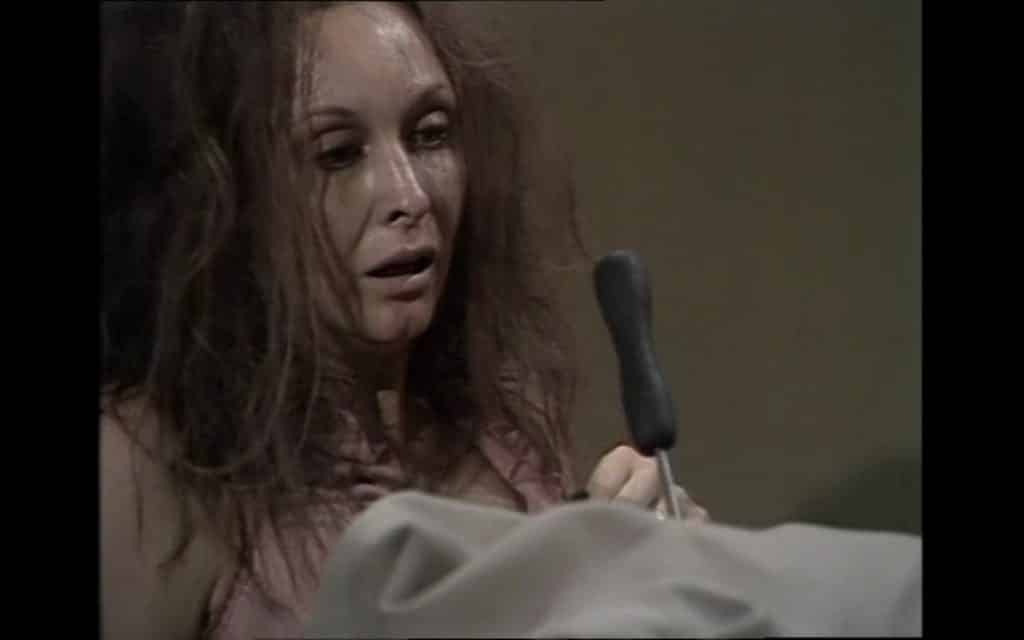 It's this very wish that will leave Laura vulnerable for the next hour-or-so of drama, since the applicant for the role of Laura's butler is Roger Masters. Believing his references to be impeccable, Laura has no hesitation in employing him.
Laura's maid, Betty (Sutcliffe) smells a rat, and tries to alert her mistress to her suspicions. However, Masters soon has his foot through the door and is plotting to have Betty replaced by his accomplice, Lisa (Key).
Laura begins to become seriously ill, and Lisa's cookery may have a great deal to do with her condition. Meanwhile, the newly unemployed Betty decides to delve deeper into Masters' past, as well as that of another accomplice, struck-off doctor Ledworth (Brit-horror favourite Thorley Walters), who is attending to the poorly Laura.
When Hugo's son, Piers (Oldfield) also get suspicious, there's a chance that Laura might be spared, but can anyone's intervention be quick enough to save her?
This superior entry may not have any real suspense as a whodunnit, since the audience is all too aware of the perpetrator and what he's up to. It instead more than makes up for this by getting the audience on tenterhooks through cranking up the tension between Jayston and Porter.
Both leads acquit themselves excellently in a spider-and-fly exchange which reaches a peak as Laura's mental and physical state rapidly deteriorates. Porter's performance is absolutely spot-on, getting across Laura's increasing vulnerability.
Jayston's turn in Ring Once For Death certainly makes Roger Masters one of Thriller's most memorable villains. It's no surprise that the actor would be called back to play a not-dissimilar role for the third series' opening episode.
TRIVIA NOTES: Retitled as Death In Small Doses for its later US TV-Movie version. Along with the newly-shot title sequence, which unnecessarily details what the butler got up to on his previous assignment, the title change pretty much manages to ruin much of the potential suspense before it begins.
The first of Michael Jayston's two villainous turns in Thriller. Always much in demand for his voiceover work, Jayston could be heard on numerous British TV commercials from the 1960's onwards. So ubiquitous was he in advertising that the satire series Spitting Image (1984-96) went so far as having their own voiceover talents impersonate him for some of their ad parodies.
The token American role on this occasion is a supporting part, with Barry Nelson sporting a gravity-defying bouffant which must have had the ATV hairdressers on overtime for maintenance.