Reading Time:
4
minutes
RICHARD PHILLIPS-JONES picks his most disturbing creepy kids from British horror films…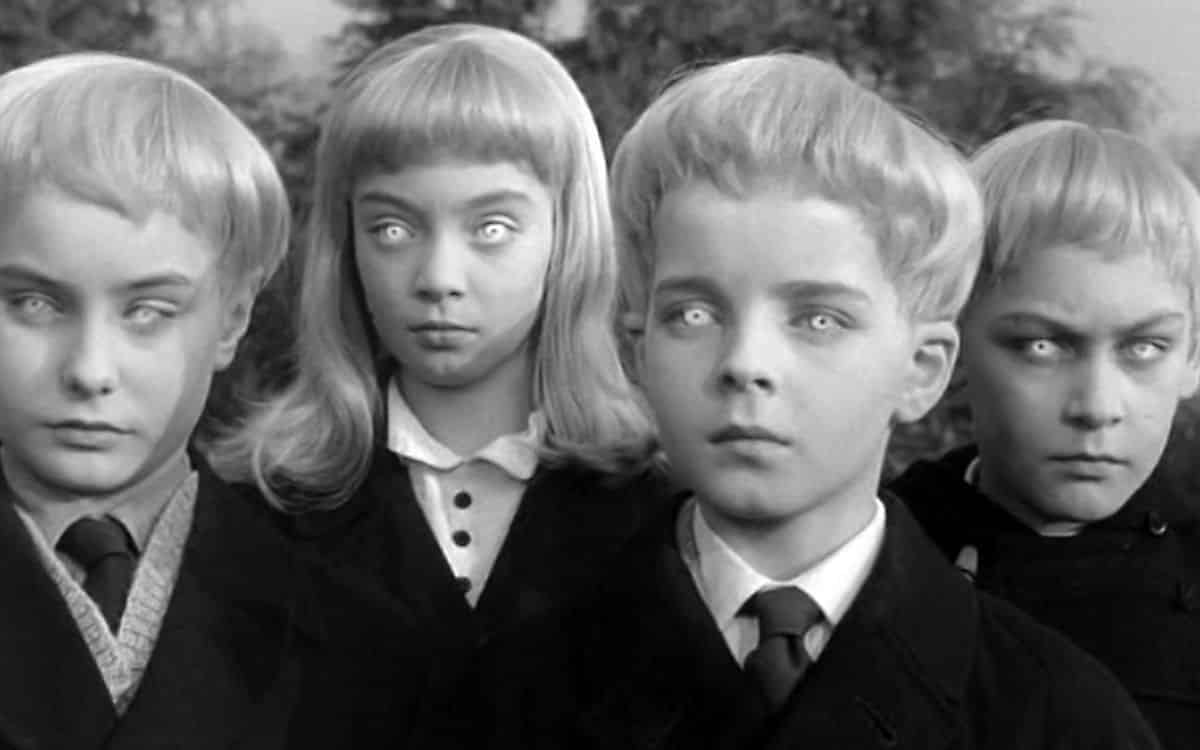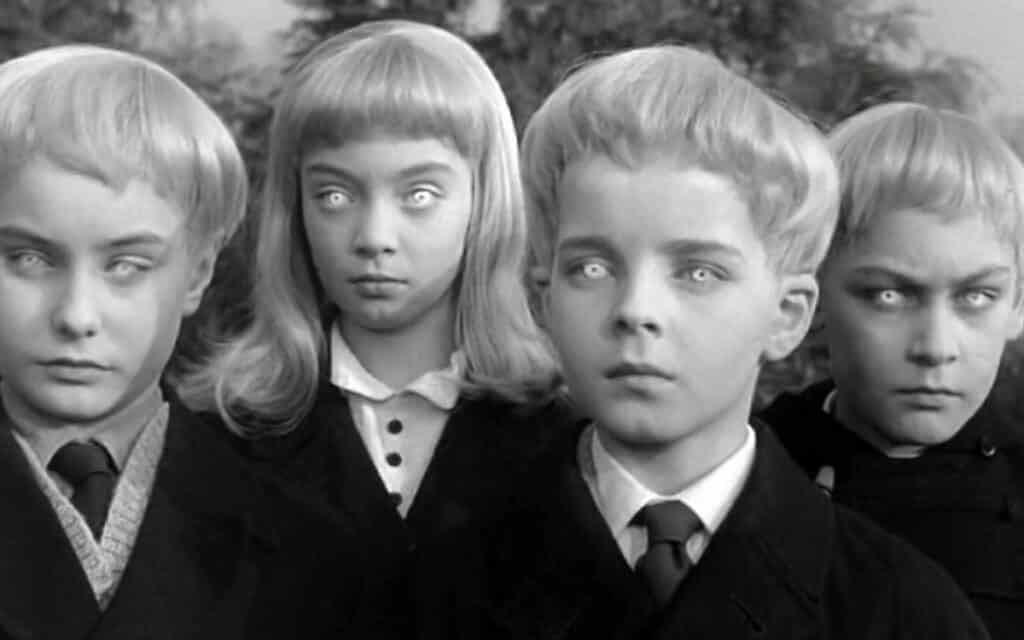 If you think of creepy kids in British movies, there are obvious choices which are no-brainers. However, in compiling this list, I'd also like to draw your attention to one or two more recent examples which I think are worthy of your time.
I've aimed to highlight the sheer variety of creepy kids in British films: Some are ghostly, others are possessed, then some are sickly, whilst others are simply nasty pieces of work. Occasionally, they're even the spawn of Satan himself.
It's notable that the earliest films on this list are relative models of restraint when compared with the later entries, perhaps reflecting what a difficult subject area it was for a BBFC still trying to come to terms with the very idea of horror films in the first place. It's also clear that youngsters in horror became more ubiquitous as the 1970's arrived.
Anyway, without further ado, here's my top 10 of creepy kids in British film…
Creepy Kids in British Horror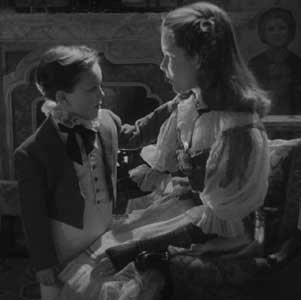 Sally O'Hara (Sally Ann Howes) comes across mysterious child Jimmy Watson (Michael Allan) during a game of Sardines at a Christmas party. Not only is he an uninvited guest, but he seems to be afraid of something coming after him.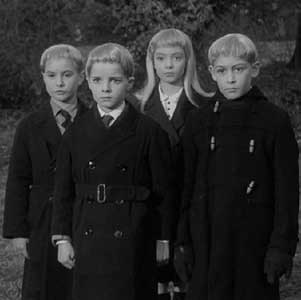 Martin Stephens, Sarah Long et al are the super-intelligent and ruthless product of an alien visitation to the small village of Midwich, which saw all the local ladies mysteriously impregnated. Also worth an honourable mention is underrated sequel Children Of The Damned (1964).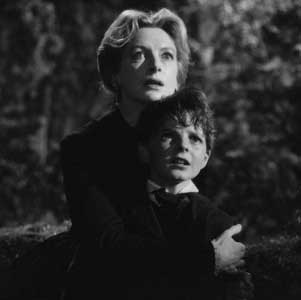 Martin Stephens crops up again, this time as young Miles, who may or may not be possessed by the malevolent spirit of Peter Quint (Peter Wyngarde). Governess Deborah Kerr tries to get to the bottom of the mystery.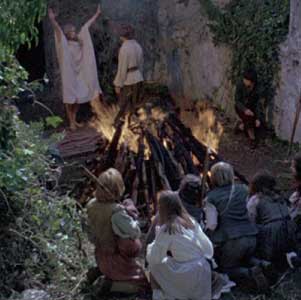 The infernal Angel Blake (Linda Hayden) might have been the ringleader, but she certainly wasn't short of young accomplices in this seminal tale of demonic deeds, devastating a community in a bygone rural England.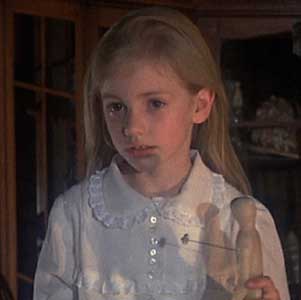 In the segment Sweets For The Sweet, Little Jane (Chloe Franks) might look all sweetness and light, but don't let that fool you. She makes disturbing use of her knowledge of voodoo, as her father and nanny (Christopher Lee and Nyree Dawn Porter) discover.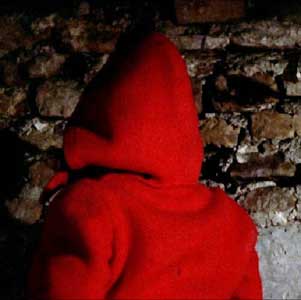 After their daughter Christine drowns in England, John & Laura Baxter (Donald Sutherland and Julie Christie) try to rebuild their marriage in Venice. John seems to be haunted by what appears to be Christine's apparition, but all is not as it seems…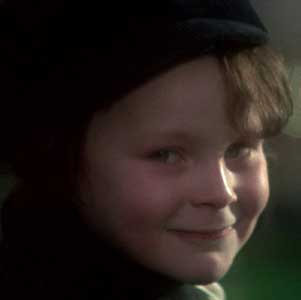 Whilst not technically British (actually Italian-born), Antichrist Damien (Harvey Spencer Stephens) was indeed UK based, as the adopted son of the US ambassador to Britain, wreaking havoc from Guildford Cathedral to Windsor Safari Park.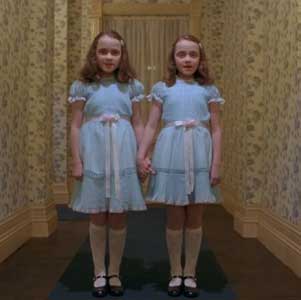 Don't be fooled by the American setting, this was another very British production, mostly shot at the EMI Elstree studios. Although often referred to as The Grady Twins (played by real-life twins Lisa & Louise Burns), they are actually meant to be sisters born a couple of years apart. Regardless of that, they're still as creepy as hell .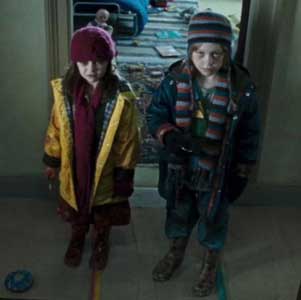 We enter the 21st century now, and at a remote country house during Yuletide, loveable moppets contract a mystery ailment, and develop a psychotic streak. The adults are on the receiving end as tried and tested horror elements are blended in a very effective mix.
Bereaved agoraphobic Tommy (Aneurin Barnard) has to save his tiny daughter from a group of mutated feral kids in a decaying Glasgow tower block. Ciarán Foy's chilling film (apparently inspired by his own experiences of a gang attack) is a cut above the usual hoodie-horror.
What's that? I've left out your own favourite creepy kid flick? Tell us all about it in the comments section below.