Hammer House of Horror has just been released on HD Blu Ray and that gives us a great reason to go back and look at the classic anthology series.
The ITV series was packed with everything you want from your Hammer horror – devil worship, murderers, werewolves, ghosts, witches – lots of lovely wicked stuff!

Spooky Isles has long been a fan of Hammer House of Horror, and we ran a series of articles by Andrew Garvey back in 2013, with information about all the episodes.
The series premiered on ITV in September 1980 and ran for 13 weeks.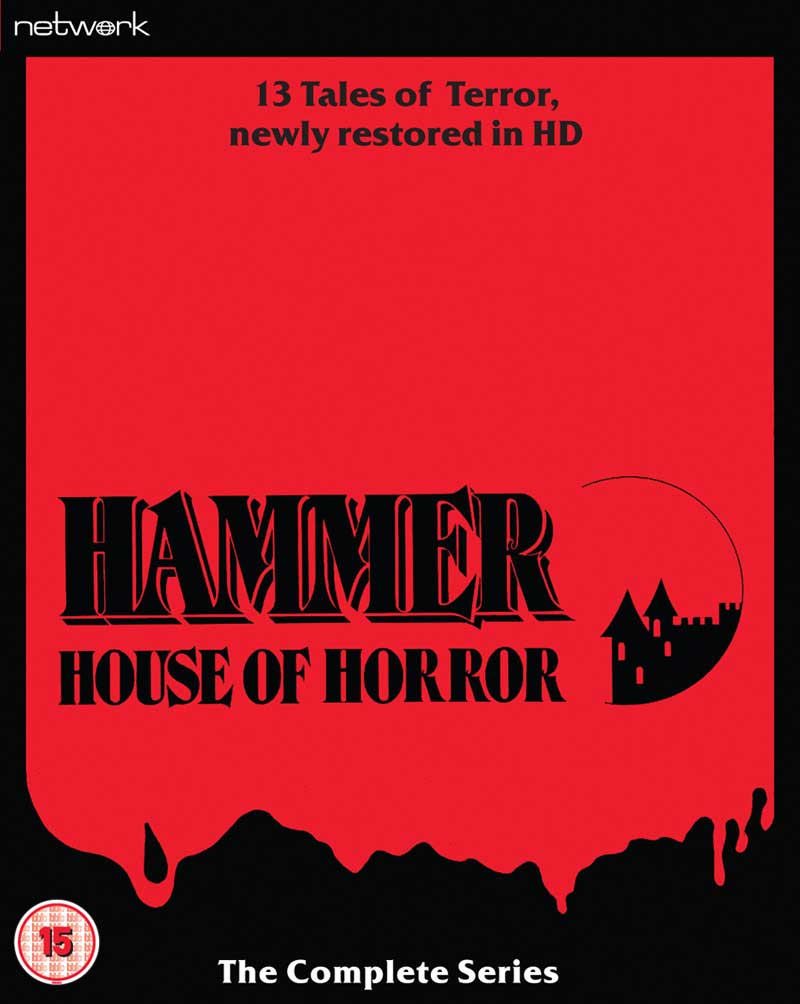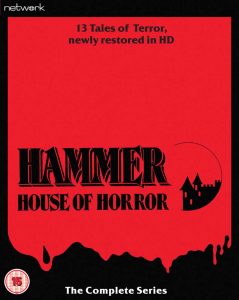 Hammer House of Horror Episodes
Here is the list of episodes, with links to our Hammer House of Horror Episode Guide by Andrew Garvey:
The series is jammed packed full of top stars. Besides the great Peter Cushing, who appeared in The Silent Screen, there were many familiar faces in the series from films and TV, such as Patrica Quinn, Warren Clarke, Lennard Pearce, Denholm Elliot, Brian Cox, Diana Dors, John Carson and lots more you will recognise…
Directors such as Alan Gibson (Dracula AD 1972, Crescendo), Peter Sasdy (Countess Dracula, Nothing but the Night) and Don Sharp (Kiss of the Vampire, Rasputin the Mad Monk) brought an authentic Hammer feel to the series too.
The series now available in High Definition (it looks fantastic by the way), so if you want to revisit the series, find out more at www.networkonair.com. Special features on the three-disc Blu-ray package include Rude Awakening opening montage raw takes, Guardian of the Abyss widescreen version, image gallery and PDFs.
If you've seen the series before, tell us your thoughts about your favourite episodes in the comments section below?