---
Paranormal investigations planned to celebrate Wynondham Railway Station's 170th birthday
---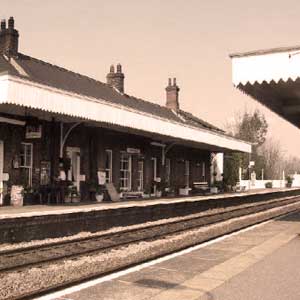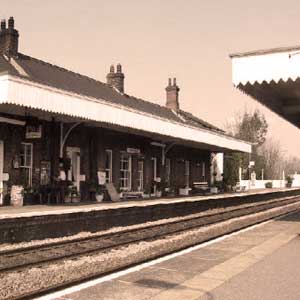 Next year represents 170 years since Wymondham Rail Station in South Norfolk was first incorporated in 1844. In order to increase the profile of this fantastic historical gem in time for this special anniversary, the Owners of the Station Bistro restaurant are planning a series of activities and events aimed at increasing appreciation of the location within Norfolk, and beyond.
Co-Owner Kate Pilgrim says "Station Bistro, and Wymondham Station itself, is bursting with history and atmosphere. It is a real treasure that should appeal to visitors from all over – especially given its strong American connections, with it being used heavily during World War 2. We want to fly the flag for Norfolk, and especially places to visit like the Station Bistro, which are very rare and will hold so much interest for so many people".
As part of their efforts to raise awareness of the Station Bistro, Co-Owners Kate and Jenny Pilgrim have invited in two separate spiritualist mediums, including Spirit Knights Paranormal Investigators, to investigate longstanding reports of strange occurrences at the restaurant.
Previously, Bistro staff have reported hearing the sound of the door to the carriage room (a room in the restaurant designed to resemble closely old train carriages) opening and the sound of the handle turning, despite there being no one there. There is also a lot of 'light flickering'.
Additionally, several people have mentioned seeing a person sitting at Table 2 in the restaurant, out of the corner of their eye, despite there being nobody at the table.
Railway lines and stations the world over are associated with tales of ghosts and hauntings. Some believe this may be because they feature in part of life's 'journey', with passengers passing through, sometimes at traumatic times in their lives. Like castles, battlefields and courtrooms, train stations are the sort of places where strong human emotions and energies might seep into the atmosphere. Certainly, Wymondham Station has seen its fair share of human suffering, excitement, sorrow and joy.
Spirit Knights said that they located several spirits at the Bistro when they visited. In particular they discovered the presence of a few spirits connected to the Stations' wartime use (Wymondham Station was used in the transportation of the injured during WW2, to Morley Station Hospital and beyond). At this time, the station was very busy, with a refreshment room located elsewhere in the building. Apparently one of the ghosts in visitation is an American soldier by the name of Eugene Francis.
A female ghost in residence called 'Rita' was also detected. Apparently 'there all the time', she is happy busily working away. The Medium told Kate that Rita met her Husband at the station and that she now 'cares for and looks out for' Kate ("Nice to know someone cares", jokes Kate, who is skeptical about the unexplained goings on).
Subsequent Internet searches for these people haven't thrown up anything concrete, so if anyone has any further information on these names, or indeed, any anecdotes of their own about unexplained happenings at the Station Bistro restaurant, Kate and Jenny would be very interested to hear. Perhaps they're sharing space with people who've played a part in the rich history of Wymondham Station.
---