Reading Time:
4
minutes
Award-winning biographer STEPHEN JACOBS picks some lesser known Boris Karloff films for your spooky night's viewing…
Some years ago I was asked by Spooky Isles to compile a list of my top 10 Boris Karloff films. Nothing on the list was too much of a surprise for all where well known Karloff movies – and all well known for a good reason… they're all good films.
The problem with the list is that all the films on it are so good that whenever a Karloff screening occurs (which is always far too rarely) it is invariably a movie from my list that is shown.
I recently enquired on my Facebook page that, should a Karloff double bill take place, what films would people want to see.
Perhaps unsurprisingly most people suggested a Frankenstein/Bride of Frankenstein double bill. Other high scorers were The Black Cat, The Mummy, Targets and The Body Snatcher. Most of these appeared on my list for Spooky Isles.
So what would I recommend if you wanted to watch something for Halloween from Karloff's large body of work that doesn't get shown so much? Here an alternate list of 10 to consider:
1. The Ghoul (1933)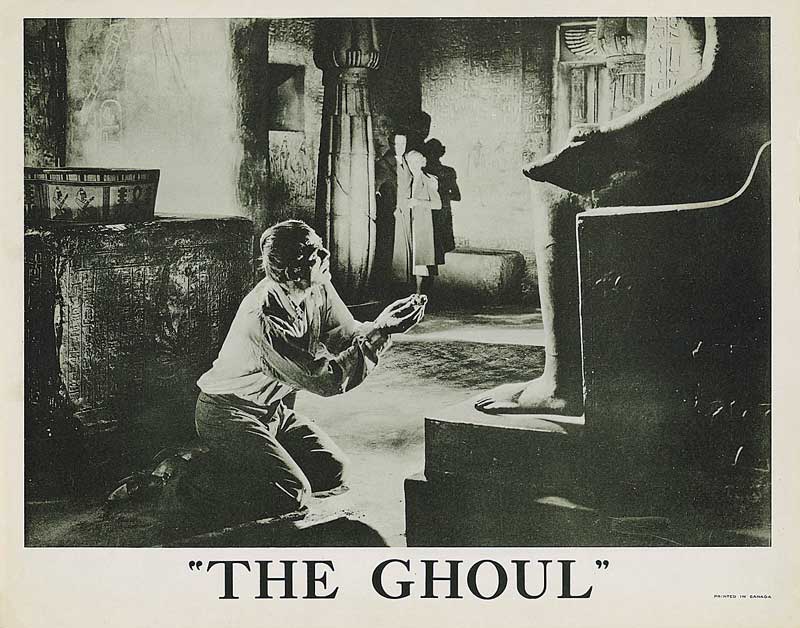 In The Ghoul, Karloff's first British film, he stars as Professor Morlant, a dying Egyptologist whose plan to be buried with the life-giving gem, 'Eternal Light', goes awry when it is stolen. Morlant returns from the dead to seek revenge.
2. The Raven (1935)
In The Raven, Karloff plays Edmond Bateman, a killer who turns to the Poe obsessed surgeon, Dr. Vollin (Bela Lugosi), to make him unrecognisable. Vollin complies, but not in the way Bateman intended. Instead he disfigures the killer in order to make him assist the surgeon in his plans of 'torture and murder' when he is rejected by a ballerina.
3. The Invisible Ray (1936)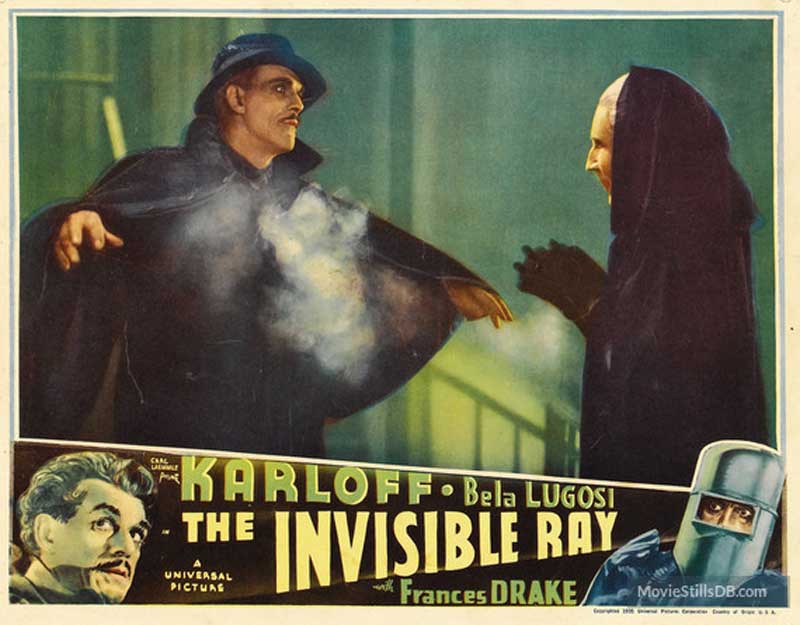 In another picture with Bela Lugosi Karloff stars as Dr. Janos Rukh, a scientist who discovers a new element – Radium X – in a fallen meteorite. Contaminated by element, Rukh discovers that his touch can now kill.
4. The Man They Could Not Hang (1939)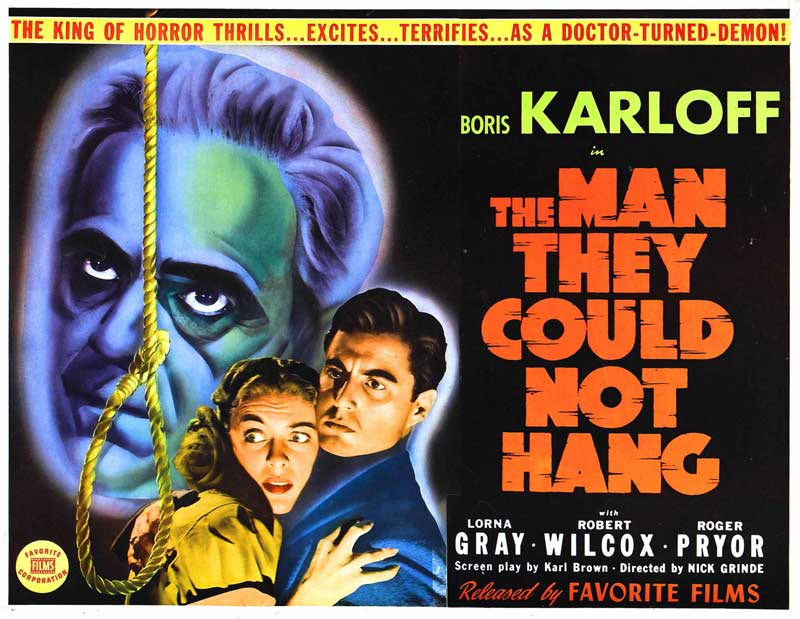 In this entry in the 'Mad Doctor' series made for Columbia, Karloff starred as Dr. Henryk Savaard the creator of an artificial heart who is hanged when the volunteer… sets about to kill all those who condemned him.
5. Isle of the Dead (1945)
In this slow-burner, Karloff is General Nikolas Pherides, a soldier of the 1912 Balkan War, who is kept on an island with not only various refugees from the fighting of the mainland… but possibly a vampire from Greek folklore – the vorvolaka!
6. The Haunted Strangler (1958)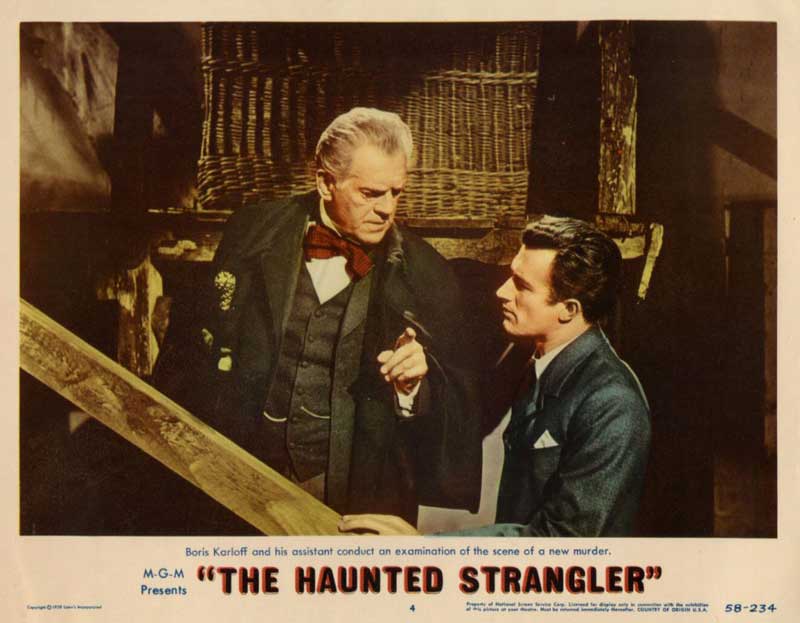 Returning to England to make his first picture here in over 20 years, Karloff starred as James Rankin, a Victorian writer who investigates the 20 year old murders of 'The Haymarket Strangler'.
7. Black Sabbath (1963)
Karloff went to Rome to shoot this three story anthology picture for the director Mario Bava. It would result in two slightly different pictures but both are worth watching. While the original Italian movie is the better of the two Karloff is dubbed when introducing the stories and in his role as Gorca, the vampiric creature in the tale The Wurdalak. The U.S. version is inferior but has the bonus of Karloff's wonderful voice. I recommend watching both.
8. The Raven (1963)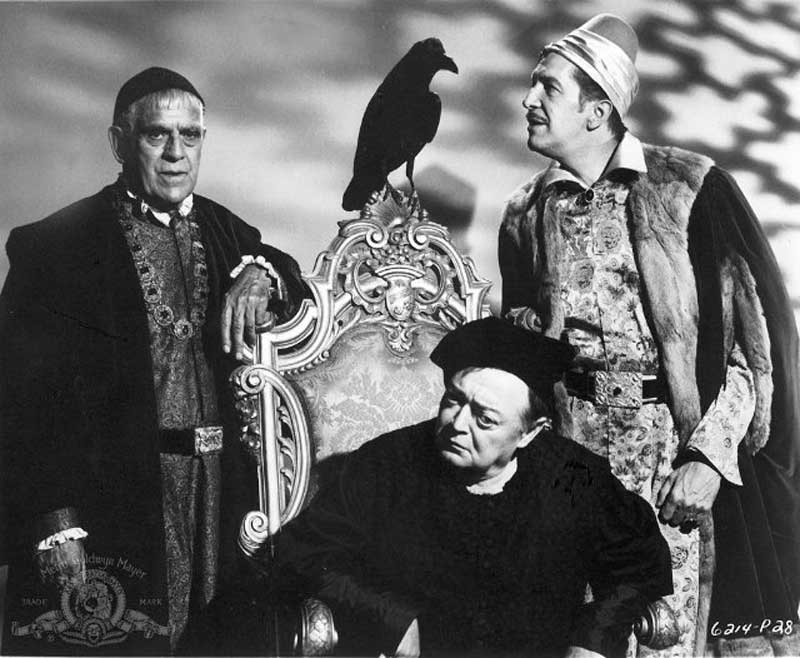 Although Karloff is not the lead in The Raven, the ensemble cast of Vincent Price, Peter Lorre, Hazel Court, Karloff and Jack Nicholson make this a must see. Price is a magician who believes his wife to be dead… until it is discovered that she not only lives but abides with the malevolent sorcerer, Dr. Scarabus (Karloff).
9. Die, Monster, Die! (1965)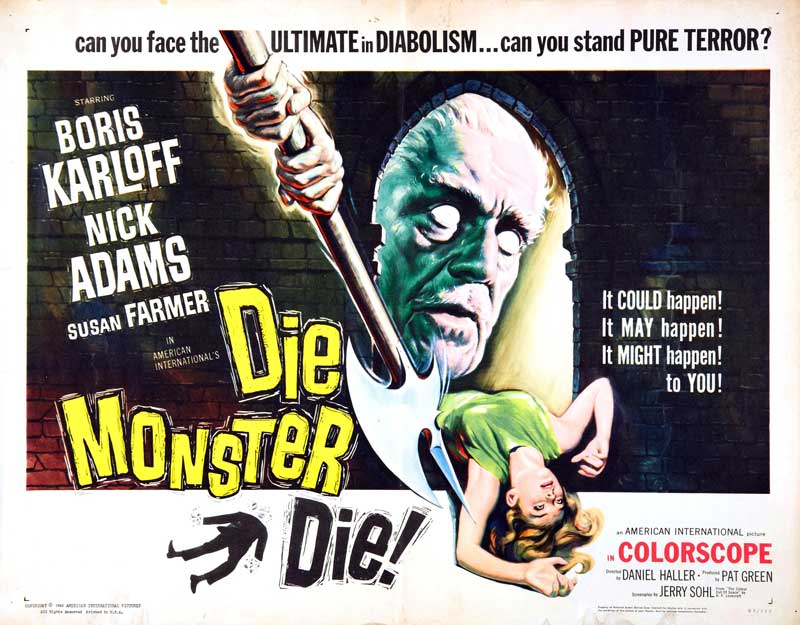 In this adaptation of H.P. Lovecraft's The Colour Out of Space, Karloff appeared as the wheelchair bound Nahum Witley, a man who harbours a dangerous secret within his greenhouse. Read Die Monster Die! Review.
10. Mad Monster Party? (1967)
In this fun stop-motion picture from Rankin-Bass Karloff voices the character of Baron Boris von Frankenstein, the head of 'The World Organisation of Monsters' whose announcement for a successor does not go down. The monstrous members then plan to eliminate the new leader. Read Mad Monster Party? Review
Award-winning Boris Karloff historian STEPHEN JACOBS is the author of Karloff: More than a Monster.