Reading Time:
4
minutes
County Offaly has plenty of haunted places to visit, says CHRIS RUSH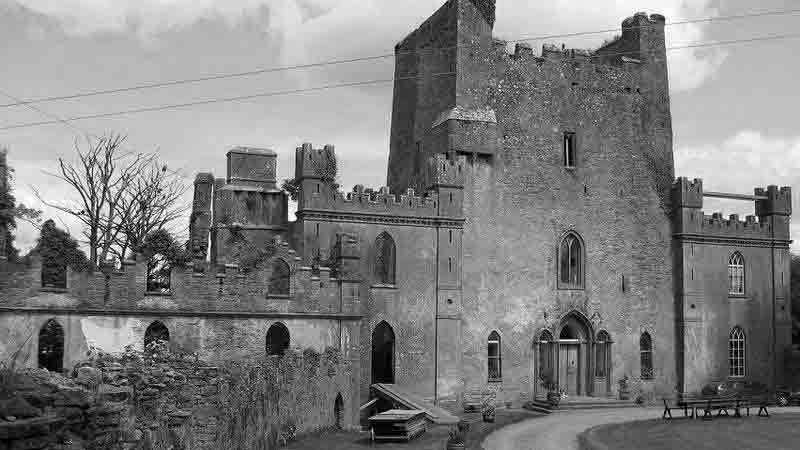 In the heart of the Emerald Isle lies County Offaly. Known as the 'Faithful' county, It is an area steeped in history with plenty of haunted locations for an avid paranormal enthusiast to visit.
Charleville Castle, Charleville Demesne, Tullamore, County Offaly
Built in the 19th century, this structure sit on land engulfed in an oak forest which is centuries old and was once home to the Druids.
The castle itself bore tragedy in 1861 when Harriet, the daughter of the Third Earl of Charleville fell from the stairs to her death, while sliding down the balustrade. Many to this day claim to have seen her ghost on or surrounding that very stairs.
At night singing, laughter and the screams of a young girl can be heard pulsating through the old stone building.
Read about Charleville Castle here.
Leap Castle, Coolderry, County Offaly
Built in the 1500s, this old fortress has played witness to much bloodshed throughout its long existence.
Said to be occupied by many spirits, an example of its troubled past occurred in "The Bloody Chapel" following the passing of Mulrooney O' Carroll in 1532.
Following his death a power struggle erupted within the family, each member trying to assume leadership.
The story goes that one of the O' Carroll clan flew into a rage and butchered his brother, a priest, for beginning a mass without him.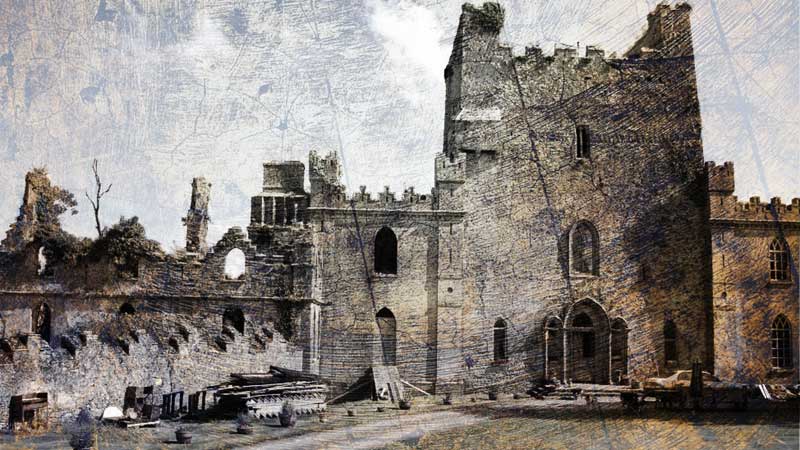 It is said that the priest has been seen many times in the Bloody Chapel and on the stairs to and from the area.
Adding to the Blood Chapel's disturbing reputation is The Oubliette, a small chamber, originally fitted with a trap door, which was used as a dungeon to throw dead or dying individuals.
The O' Carroll Clan Chief was hell bent on domination and used to hire other clans to eliminate nearby threats. Once victory was certain a feast was held in celebration however, unfortunately for the celebrating clan, the food would be poisoned, their throats would be cut and their bodies were thrown into the Oubliette.
It is said that 39 members of the O' Neil clan met their end in this manner.
Anther presence said to linger within this ominous building is the Elemental, an entity whose origin is still a mystery.
Some say it was put there by the Druids long before the castle even stood there to protect land which was used for initiation purposes.
Another legend states that the Elemental spirit is that of an O' Carroll who died in the castle from leprosy, many claiming this is why sightings of a decomposing face and horrid stenches are linked to its presence.
Further stories say that Mildred Darby practiced in the occult and this summoned the Elemental within the castle. It was around this time that approximately one hundred and fifty bodies were uncovered in the Oubliette and this is also said to be linked to the Elementals presence within the castle walls.
Read more about Leap Castle here.
Kinnitty Castle, Birr, County Offaly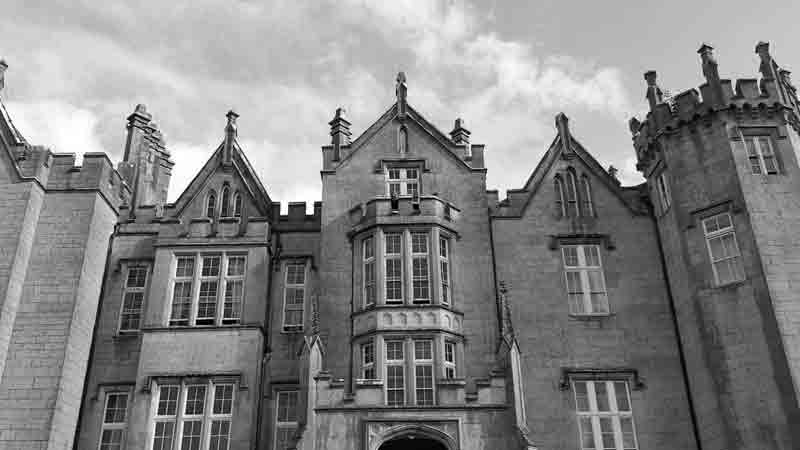 Originally home to the Druids, the first building constructed on this site was back in 1209, however, it was burned to a shell in 1922 by the Irish Republicans.
The building you see today was erected in 1928 and still contains the original High Cross and Abbey wall.
The Geraldine and Elizabeth bedrooms have had numerous strange occurrences within them over the years, alongside other areas of the hotel. A regular visitor to the castle is the ghost of Hugh, a former Monk.
Although sighted by many individuals, the spectre mainly communicates with one employee and predicts future events.
Clonfinlough Stone, Athlone, County Offaly
This ancient stone has carvings on it which are thought to represent a battle from times long past.
Legend has it that at certain times of the year a ghostly horseman will appear and gallop around it.
Another tale associated which this area is that of Michael, who they say will one day find two pots of gold buried between the stones.
Clonony Castle, Clonony, County Offaly
Built in the sixteenth century, the castle boasts a murder pit, secret passages and a tall, three story tower.
The keep was given to Thomas Boleyn by King Henry VIII in exchange for his daughter Anne's hand in marriage.
Although Anne Boleyn was never in residence, her two cousins lived there and their remains buried on the grounds.
A particularly strange sighting associated with Clonony Castle is that of a skeletal apparition surrounded by a hazy glow on the top of the tower. He is known to many as The Thin Man.
These are just a few of the supernatural locations around County Offaly that have had tragic, murderous and strange events associated with them.
One may wonder what secrets these locations may have yet to reveal.
Read more about Clonony Castle here.
Have you seen a ghost in County Offaly in Ireland? Tell us about it in the comments section below!
Watch Leap Castle Video