The Body Snatcher 1945 starring Boris Karloff is the definition of psychological horror, says ANN MASSEY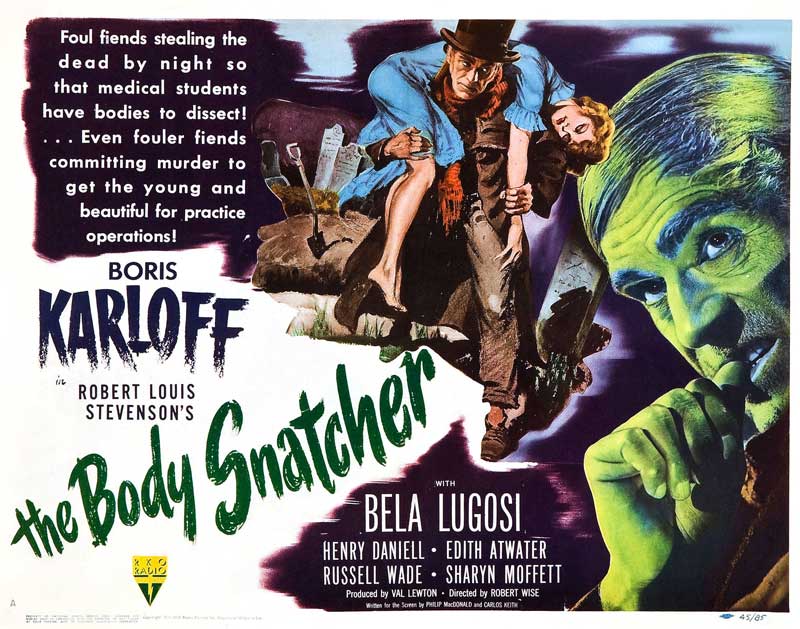 TITLE: The Body Snatcher
YEAR RELEASED: 1945
DIRECTOR: Robert Wise
CAST: Boris Karloff, Henry Daniell and Bela Lugosi
Based upon a Robert Louis Stevenson story and directed by Academy Award winner Robert Wise, The Body Snatcher 1945 was never going to be a run of the mill horror.
Set in 1831 in post Burke and Hare Edinburgh, the film revolves around the arrogant yet brilliant Doctor 'Toddy' MacFarlane, convincingly portrayed by Henry Daniell.
A man with apparently little or no concern for ethics, he is driven by ambition and the need to advance medicine, relying on Boris Karloff's sinister Cabman John Gray to provide the necessary cadavers for his work and teaching.
MacFarlane employs a young assistant, Donald Fettes (Russell Wade) who starts out as the naïve voice of conscience, however, he soon becomes entangled in a web of heinous crimes and retribution.
Georgina is a paralysed girl whose treatment can only begin if MacFarlane and Fettes continue to collect corpses from Gray in an ongoing battle of ends versus means.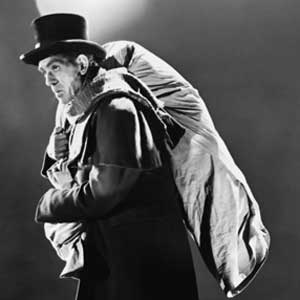 In order to keep his lucrative business dealings flourishing, Gray resorts to murder.
The Doctor is forced to turn a blind eye not just to progress his work, but for the dark and destructive secret Cabman John holds over him with a humiliating and controlling hand. In very much a Dickensian style, what unfolds is a complex, layered and emotive storyline.

Karloff's performance as the menacing yet lowly Cabman begins as understated yet intensifies as the downward spiral of MacFarlane becomes evident and Gray rises to a position of power, turning the rocks of class and social status into dust.
You would be forgiven for not noticing that Bela Lugosi was even present on camera, as in the role of creepy servant Joseph, Lugosi's screen time is minimal.
It has to be said, however, the simplistic yet effective scene as he tries to blackmail Karloff's character is one of this film's finest moments.
Disappointingly copious amounts of twee background music with a set to match, a cuddly dog and an irritating over enthused child actor will confuse you temporarily into thinking you are watching Lassie.
Fortunately, however, with sterling performances by all the main actors and a solid plotline culminating in revenge and a descent into madness, the Body Snatcher holds its own and is very much the definition of a psychological horror.
Watch The Body Snatcher 1945 trailer
What did you think of The Body Snatcher 1945? Tell us your thoughts in the comments section below!