Scottish serial killers who shocked the world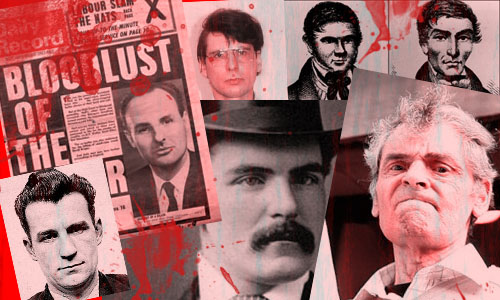 ---
Guest writer JOHN MILTON from www.andyerupts.com has got down and dirty listing some of Scotland's most horrific serial killers
---
THE Scottish Tourist Board would be happy to perpetuate the stereotype of Scotland as being full of wild mountains, bagpipes playing, ruined castles and hospitable ginger natives wearing kilts who are fiercely proud of their heritage.
Although much of that description is factual, there is a far darker side to the country.
Various shocking monikers have been given to the country and its cities, such as "The most violent nation in the developed world" and Glasgow, Scotland's largest city, has been called "The Murder Capital of Western Europe".
These are not simply headlines for the tabloids; the titles are based on figures provided by the European Commission and United Nations; and I would suggest that this is not a new phenomenon.
Related Posts via Taxonomies