---
Have you ever experienced the paranormal, or something you cannot explain? If so, The Spooky Isles wants to hear from you!
---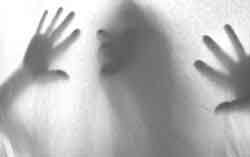 Do you believe you have encountered a ghostly apparition, a haunting, a witch, some supernatural being, a vampire or a werewolf – perhaps even a Bigfoot, UFO or a sea monster?
If so, why not submit your own personal experience to us! Spooky Isles is developing a new section, My Spooky Experience,- where we hope to share the true paranormal experiences of our readers. This will run alongside our current ' My Ghost Experience' articles.
Remember! Only the most interesting and spine chilling stories will be shared on the site.
Please note that we are only interested in experiences that have occurred within the UK and Ireland, the contents of your submission will be subject to review and editing if selected for publication.
So, if you think you have an interesting and spooky tale to share, fill in the following form:
We really look forward to reading your submissions!
* Your submission can also be published anonymously upon your request.
---
You may also like to read: