---
Get on your boat and head to the Isle of Skye to discover these five haunted places described by MJ STEEL COLLINS 
---
Duntulm Castle, Duntulm, Trotternish, IV51 9UF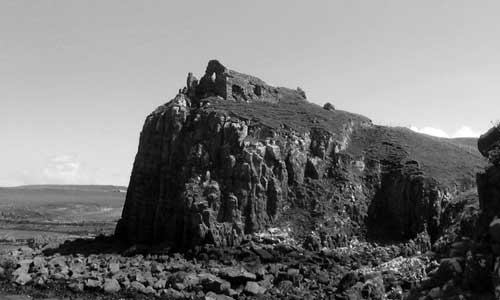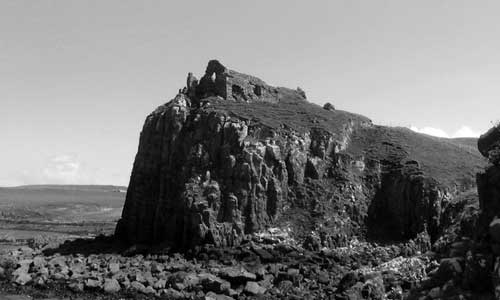 The castle can't entered owing to its perilous condition, but still worth a gander from a safe distance. Duntulm is so old, its origins are vague – one legend has it that it was built in one night by 5,000 fairies. It was, until 1742, seat of Clan MacDonald.  Several ghost stories arise from the MacDonald's residency. The dungeon is haunted by Hugh MacDonald. The Chieftain found out Hugh planned to assassinate him and threw Hugh into the dungeon, giving him a plate of exceedingly salted beef and a water jug. After Hugh scoffed the beef, he was thirsty, but discovered the water jug to be empty. He died after trying to eat the crockery and his wails have been heard emanating from the depths of the castle. A nursemaid also haunts Duntulm. She was put to death after accidentally dropping a MacDonald infant from a castle window onto the rocks below.
A87, between Sligachan and Portree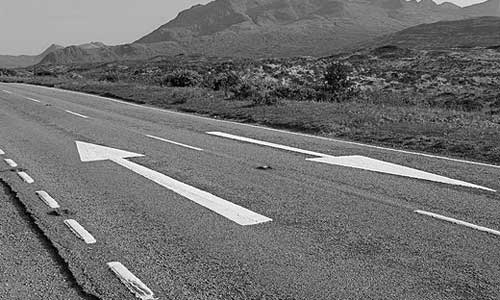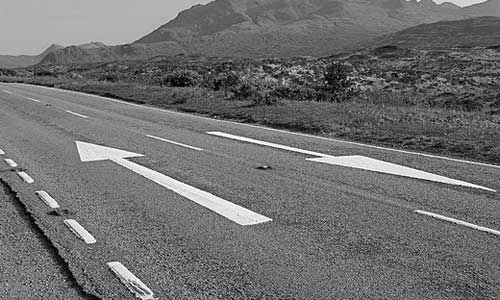 A road notorious for the appearances of a ghost car or truck reported during the 1940s and 50s. Reports vary as to what exactly it is, though some have it as a 1934 Austin. The vehicle was first reported in 1941 by Dr Allan MacDonald, who pulled over to let the car by when he saw it travelling at speed along the then single track road. It was also reported by the local postman. Elizabeth Byrd mentions the car in her book A Strange and Seeing Time, writing that she was told it was the ghost car resulting from a fatal road accident, that caused the driver, a church minister, lose his sanity, presumably from guilt.
Eilean Bàn, The Pier, Kyleakin, IV41 8PL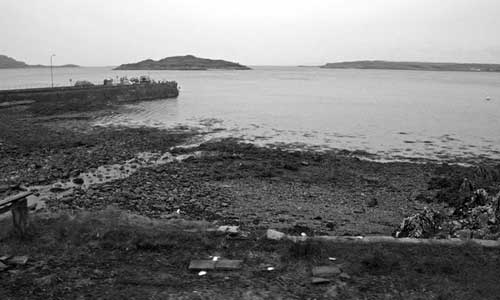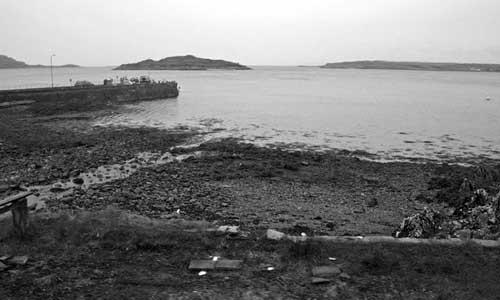 Once owned by Gavin Maxwell, author of the Ring of Bright Water trilogy. A heritage centre focussing on Maxwell's work as a naturalist, The Bright Water Centre now operates here. It features a museum on Maxwell, and a wildlife hide. It's advised to contact the Centre before visiting owing to varying opening times. When Maxwell lived on Eilean Bàn, a fair bit of ghostly activity occurred, described by Maxwell in his trilogy. Ghostly voices were heard muttering away in the cottages where Maxwell lived, and there was also poltergeist activity, associated to a troubled youth Maxwell looked after. Maxwell also heard disembodied footsteps and witnessed doors opening and closing by themselves.  See www.eileanban.org for more information.
Orbost House, Half Bolvean, Greep, Dunvegan, IV55 8ZB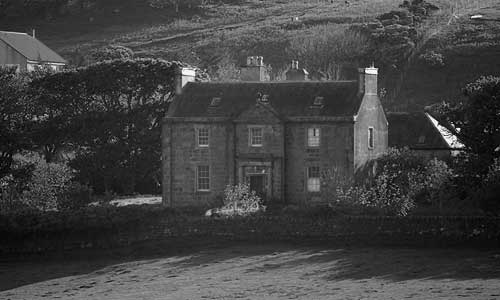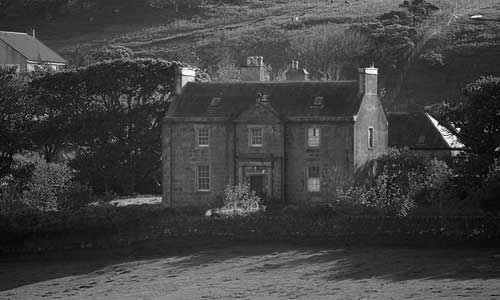 Former home of folklorist Otta Swire, Orbost is a 14-bedroom mansion that now houses an art gallery and woodcraft business. Swire once heard the approach of horses and a carriage when she was in a room with two others, who didn't hear anything. In Skye: the Islands and its Legends, published in 1950, Swire notes with distaste that the carriage had upgraded itself to a car, with unpleasantly crunching brakes.
Dunvegan Castle, MacLeod Estate, Dunvegan, IV55 8WF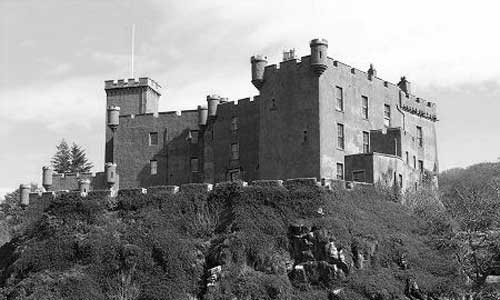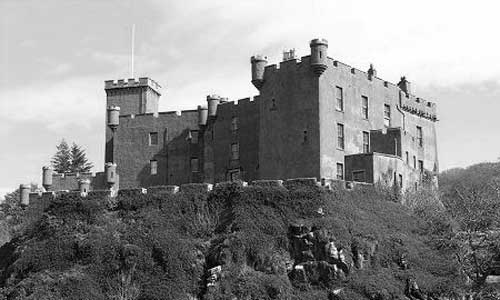 Still home to the MacLeods of MacLeod, Dunvegan Castle is said to have some friendly ghosts, but it is the Fairy Flag, the Bratach Shi, that commands the most attention. Now a ragged piece of silk kept in a display case, the flag has numerous origin tales. One has it that it was given to the MacLeods to be waved in battle should they need help from the fairies. It's apparently already been used twice, with one life left. Another is that it was a gift from the Fairy Queen to her MacLeod lover. The flag was also supposed to have been wrapped round a MacLeod baby by the fairies, who sung it a lullaby, which was sung to subsequent MacLeod children by their nursemaids. For more information, see www.dunvegancastle.com
---