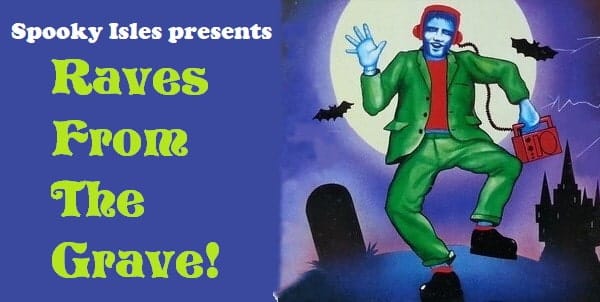 RICHARD PHILLIPS-JONES examines what happened when Edgar Allan Poe collided with one of Tyneside's most beloved bands: Lindisfarne's classic Lady Eleanor. 
Lindisfarne – Lady Eleanor
UK – Charisma CB 153, May 1971
US – Elektra EK 45799, July 1972
The works of Edgar Allan Poe have proven to be an ongoing source of inspiration to songwriters and musicians, with artists as disparate as Queen, Iron Maiden and Jim Reeves recording songs based on his writing, whilst The Alan Parsons Project, Tangerine Dream and Lou Reed have all created full-length albums around his work.
None has managed to bring Poe to the higher reaches of the UK singles chart quite like Newcastle's Lindisfarne. In a musical landscape awash with glam rock on the one hand, with teen idols like Donny Osmond and David Cassidy on the other, their recording of Lady Eleanor sounded like nothing else in the top 40.
Lady Eleanor's author, vocalist/guitarist/pianist Alan Hull was a great admirer and fan of Poe, and he would regularly read Tales Of Mystery And Imagination while working night shifts in a local mental hospital. The song was said to have come out of a strange nightmare he experienced following a long read…
Had my share of nightmares, didn't think there could be much more
Then in walked Roderick Usher with the Lady Eleanor…
Hull weaved a variety of images from Poe's tales into the lyrics, creating a dream poem of which Poe himself may well have been proud.
She tied my eyes with ribbon of a silken ghostly thread
I gazed with troubled vision on an old four poster bed
Where Eleanor had risen to kiss the neck below my head
And bid me come along with her to the land of the dancing dead
On first listen, and at this remove in time it might seem an unusual choice for a single, and failed to chart on its original release. However, after the later single Meet Me On The Corner provided Lindisfarne with their breakthrough hit, Charisma decided to re-promote Lady Eleanor. Band and label were finally rewarded as the record peaked at number 3 on June 10th 1972.
Hull seemed somewhat bemused by the song's ascent up the charts. Speaking to Sounds in May 1972, he said:
Well "Lady Eleanor" I don't really understand. I wrote it almost in a trance and I know it means something, personal to me, and it would take a long time to explain – I know it's about death anyway, and I'm very worried about it being a so-called hit because I'm worried about the 17 and 16-year-old girls and boys who buy it… I mean it's not a pop song and I don't understand what they think about it.
Regardless of what the listeners initially made of it, the song has proven remarkably durable. The band would revisit the track for Lady Eleanor '88, a respectable reworking. However, it couldn't hope to top the unearthly, somnambulistic charms of the original recording.
Alan Hull sadly passed away in 1995, aged just 50. His life and music are commemorated in a plaque on Newcastle City Hall, the site of many home town performances by Lindisfarne, whose status as local musical legends is indisputable. Lady Eleanor remains one of their finest achievements.