Reading Time:
2
minutes
ANN MASSEY enlightens us with some little known Irish Ghost facts!
1.) The Irish word for Ghost is 'Taibhse' pronounced tive-sha and comes from the old Irish word taidbsiu, meaning 'to show'.
2.) Ireland is such a hotbed of haunting, that some of the biggest paranormal shows in the world have filmed here including Ghost Adventures, Ghost Hunters, Most Haunted, Scariest Places on Earth and Destination Truth.
3.) Leap Castle is one of Ireland's most haunted destinations with a vengeful Red Lady, the shade of a murdered sibling, skeletons, spectral monks, poltergeist activity, a child ghost and an Elemental – Leap has it all!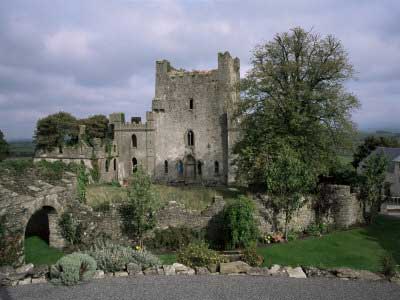 4.) Cobh in in County Cork is home to the Lusitania tragedy which saw the burial of nearly 200 souls in mass graves and has a complete ghostly funeral procession for the victims that leads right into Old Church Cemetery.
5.) In times gone by at Samhain (Halloween), the shades of the dead were welcomed home and were laid their own place at the table known as a Dumb Supper.
6.) During a break from filming Othello in 1951, Orson Welles made a short film in Dublin called 'Return to Glennascaul' also known as 'Orson Welles' Ghost Story' based on the tale of a vanishing ghostly hitchhiker in the region which was nominated for an Academy Award.
7.) Not content with an average ghost, the Irish love a creature attached to spooky tales. Half horse/half witch, hellhounds, mermaids and serpents to name but a few!
8.) Ireland doesn't just have ghosts, but ghost cities and ghost islands like Kilstuitheen and Scattery Island in County Clare.
9.) The number seven features heavily in ghostly apparitions, relating to the number of years between the appearance of spectres or ghostly cities, which can portend everything from good luck and long life to imminent death!
10.) Irish Writers W.B. Yeats, Oscar Wilde and Bram Stoker were all heavily influenced by their Irish paranormal encounters.
11.) Three of Ireland's top haunted hotspots are Gaols – Kilmainham, Cork and Wicklow. All have regular ghost hunts and tours and none are left disappointed.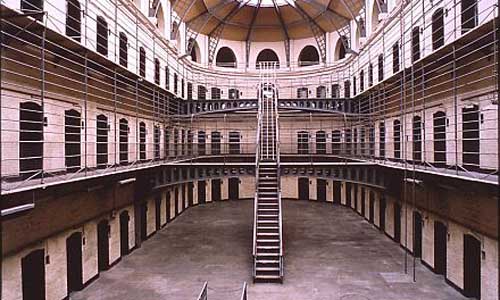 12.) The Emerald Isle has over 100 castles and castle ruins to visit, the many hauntings of which pertain primarily to the bloody battles and executions over English rule and Cromwellian invasion. Discover Ireland's 17 scariest haunted Castles here.
13.) Contrary to popular belief the Banshee is not a ghost, but like the Dullahan is an ethereal portent of death which could very well lead to you becoming one should you cross her path!