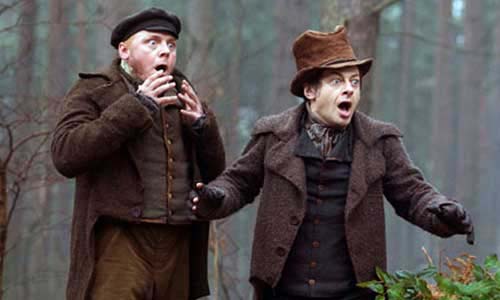 TITLE: Burke and Hare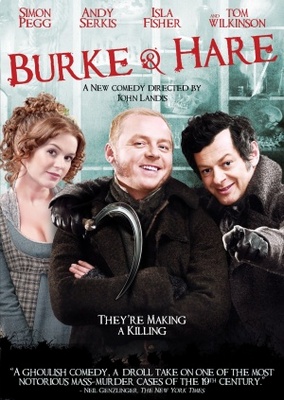 YEAR RELEASED: 2010
DIRECTOR: John Landis
CAST: Simon Pegg, Andy Serkis, Isla Fisher, Tom Wilkinson
PLOT: In 1828, Dr Robert Knox, an emmient Edinburgh surgeon and scholar, needs fresh cadavers for research and teaching. He pays Irishmen William Burke and William Hare to provide him with corpses. They begin by supplying bodies from the graveyards but soon find creating corpses is much easier work.
MORAL OF THE STORY: Cutting corners always ends in tears.
FUN FACT: David Tennett (aka Doctor Who) was originally cast as William Hare but was replaced by Andy Serkis.
140-CHARACTER MINI REVIEW: Comedic re-telling of famous grave-robbing tale has great cast and looks fantastic but sadly disappointing
WIKIPEDIA LINK:  Click here
IMDB LINK:  Click here
---
You may also like to read: