Something Strange at Chingle Hall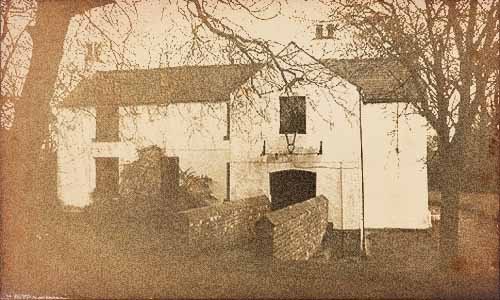 ---
SOLOMON STRANGE remembers the night he spent in haunted Chingle Hall in Lancashire and lived to tell the tale …
---
Fear is the sudden realisation that everything you've been brought up to believe in is erroneous. For example, there are no such things as ghosts, wraiths and spectres, so psychologists and sceptics tell us. We grow up to believe in our tactile senses, what we can see feel and touch are real and what we cannot perceive is relegated to myth, superstition and legend.
As a writer, I find it is important to draw on real life experiences to bring believability to the plot. This was the case whilst writing my novel The Ebethusa. Part of the story revolves around four young boys trapped in a sinister house; the mansion has a dark past which has terrible consequences for them. This segment of the book was gleaned from personal experience. Obviously, I have used artistic licence, but in many ways my experience was every bit as terrifying as what the boys go through, because what happened to me was real.
In 1990, I was asked to stay the night in a renowned Lancashire house for a charity event. The residence was known as Chingle Hall and its reputation was fearsome. Many people believe it to be the most haunted house in England. Originally built by Adam de Singleton in 1260 it succeeded many families, including the Singletons and Walls.
In 1679, during the time of the Catholic reformation, when it was illegal to practice mass in Britain, Father John Wall defied the law and was subsequently arrested for heresy. He steadfastly refused to forsake his religion, was hung drawn and quartered and his head buried at the hall. Legend has it that if his skull is ever found that the haunting will cease.
Related Posts via Taxonomies